More Details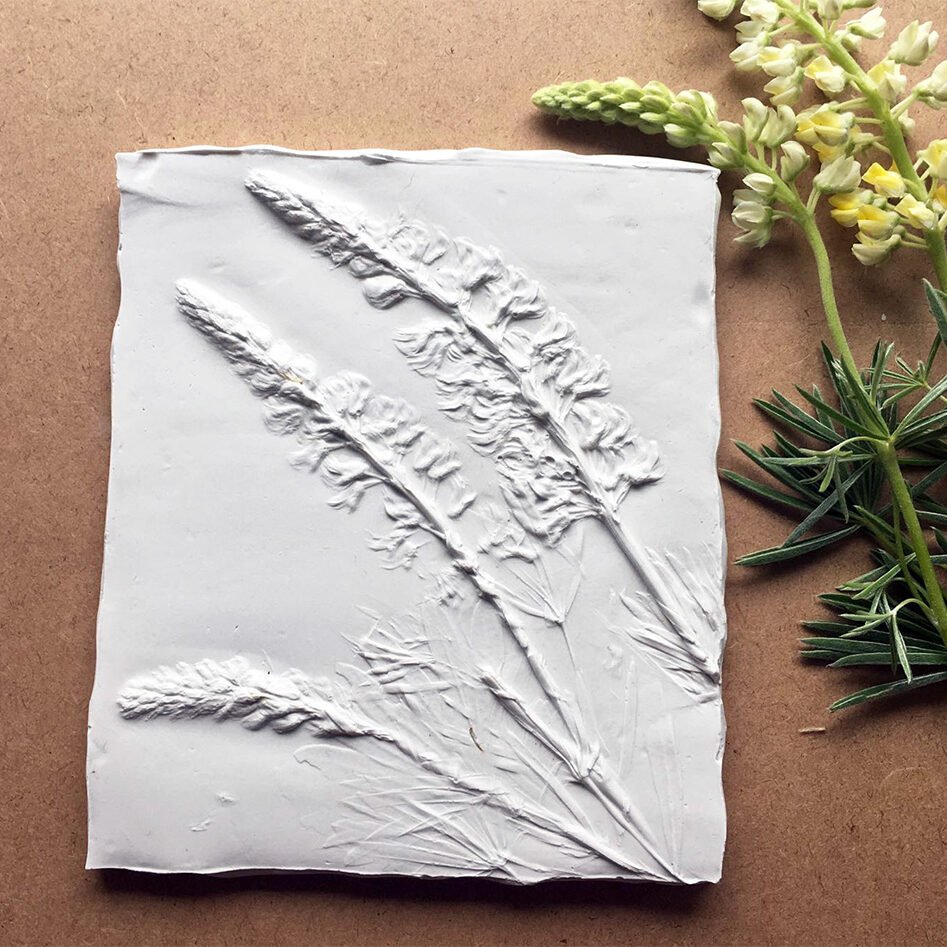 LIZ WAGNER
BOTANICAL PLASTER CASTING
Create elegant botanical plaster reliefs and discover the ancient sculptural technique of plaster casting. Also known as 'bas-relief' or 'low relief,' plaster casting has been used since antiquity in many forms, for both artistic and academic endeavors. "The raised effect is achieved by carving or impressing your subject into soft clay, and then filling the vacancy left with liquid plaster," explains Liz Wagner, our teacher, and Creative Lead for The Crafter's Box. In this workshop, Liz shares how to work with modeling clay, create a mold, and use Plaster of Paris to make delicate décor for the home.
Our carefully curated kit contains everything needed to create 8-10 botanical plaster casts, including safety goggles, disposable gloves, and a protective sheet. An acrylic clay roller creates a smooth modeling clay surface while tweezers and a detail paint brush help to remove any leftover bits of florals or dried clay.
Liz shares how to design our botanical arrangements, condition, and roll out the clay, create a mold using card stock and binder clips, and safely work with Plaster of Paris. Along the way, we learn tips for successful prints, troubleshooting, the ideal Plaster of Paris formula, unmolding, and finishing our casts. After completing the workshop, the possibilities are endless for creative mold building. "You can go large-scale, you can add colorful details with watercolors or gold leaf, you can even mix pigment into your plaster to create contrast between the subject and the background," says Liz.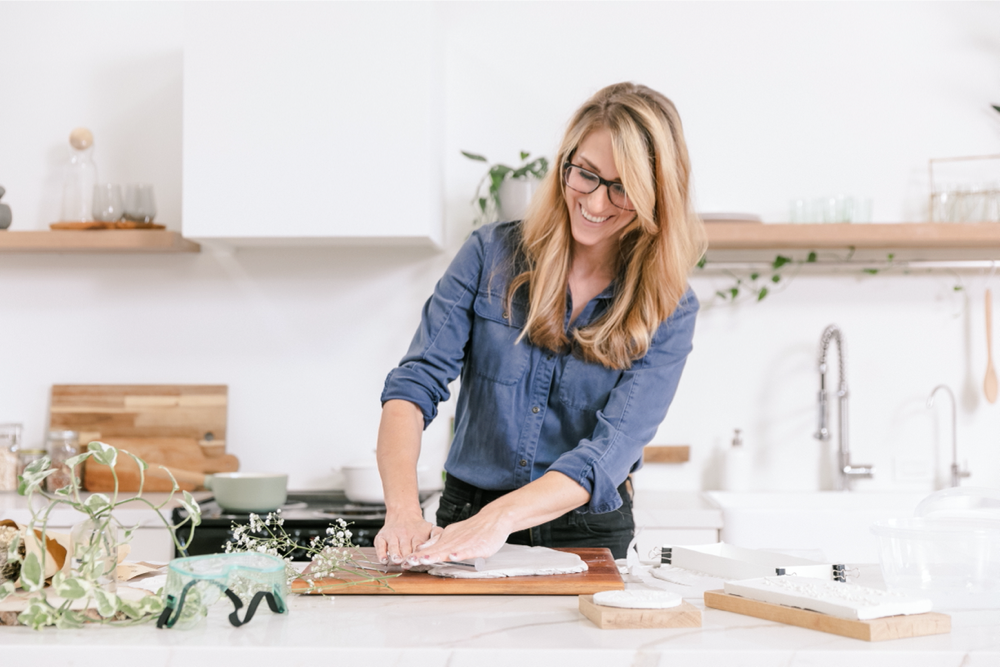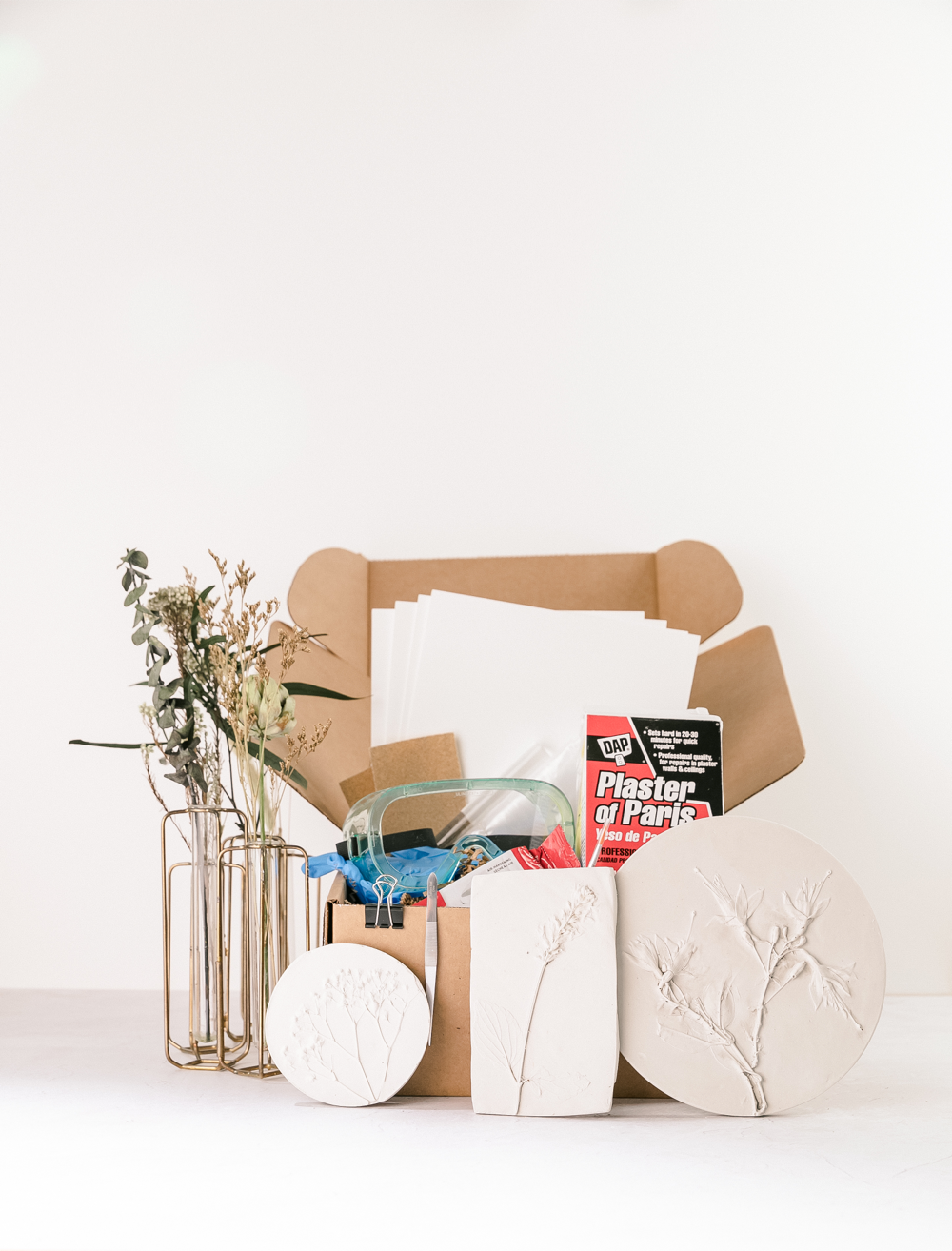 More About Our Artist: Liz Wagner, Creative Lead for The Crafter's Box
Liz Wagner is a life-long creative with a passion for natural materials and the beauty of the natural world. As Creative Lead  for The Crafter's Box, she finds joy in communing with fellow creatives—both in the The Crafter's Box Community and interaction with The Crafter's Box Artists. Liz has always held a deep appreciation for the Wabi-Sabi quality of handmade beauty and finds great value in exploring time-tested processes.  
Liz lives in beautiful Encinitas, California with her family of seven. When she's not at work developing productions for The Crafter's Box, she's exploring additional crafts for fun. She finds inspiration in silence and in the quiet, patient things that grow outside her front door and in the wider world.
We're so excited to have you join us, Liz.
Liz Wagner's
Podcast Interview
Share with us! We look forward to sharing this fulfilling and joyful experience with you and cannot wait to see how your botanical plaster casts turn out. Be sure to share your creative journey and finished creation with us by tagging @thecraftersbox in your social posts, and use #thecraftersbox so our community can also see your workshop come to life.  Happy making!