More Details
CRAFT + FOSTER
POURED SOY CANDLES
Explore the art of custom soy candle making. This workshop immerses students in the cozy craft of personalized scent blending and candle pouring as you learn the technique essentials with husband-and-wife team, Melissa and Chad Burgess. They share their expertise and passion in their workshop, teaching us how to choose the best pairings of materials and scents to make exquisite and aromatic poured soy candles. 
We begin with an overview of fragrance, learning how to identify top, middle, and bottom notes. Chad and Melissa walk us through each step of candle making, from choosing your vessel and wick size, to preparing and pouring your wax, all the way through to completing and curing your candle. For those interested in fragrance blending, they share tips on getting started and exploring your preferred scent combinations.
Not only will we learn the step-by-step process of creating candles by making them together, Melissa and Chad also set you up for future success by examining the intricacies of fragrances, wick sizing, and scent blending—and how to pair them all together in the best vessel. Once you complete this workshop, you will have the skills to fill any vessel suitable for a candle with your own creative scent blends.
Yes, you'll be making gorgeous candles, but you'll also be treating yourself to creative therapy. Melissa developed a passion for candle-making after receiving a DIY kit in 2015, and it quickly became a therapeutic outlet for her. The act of creating will soothe the soul, and the candle itself will add a sense of calmness and joy to your home each time you light the wick.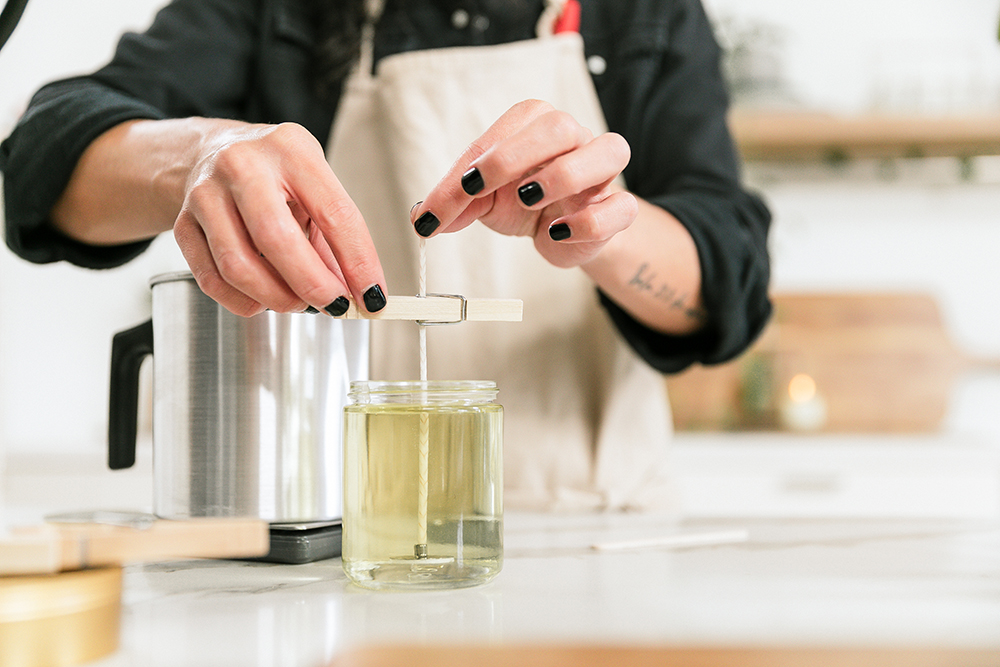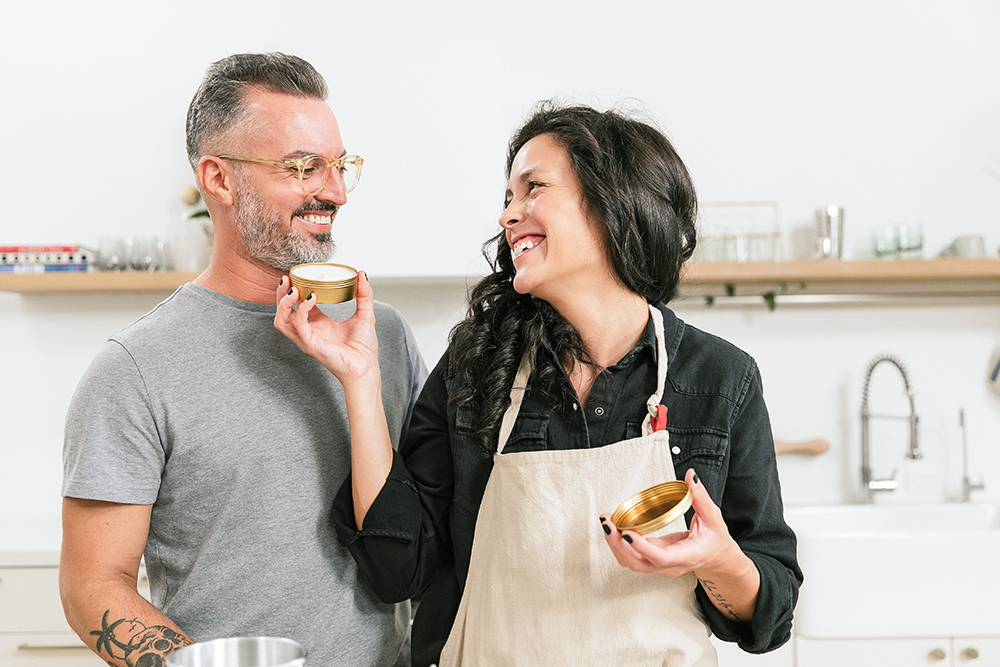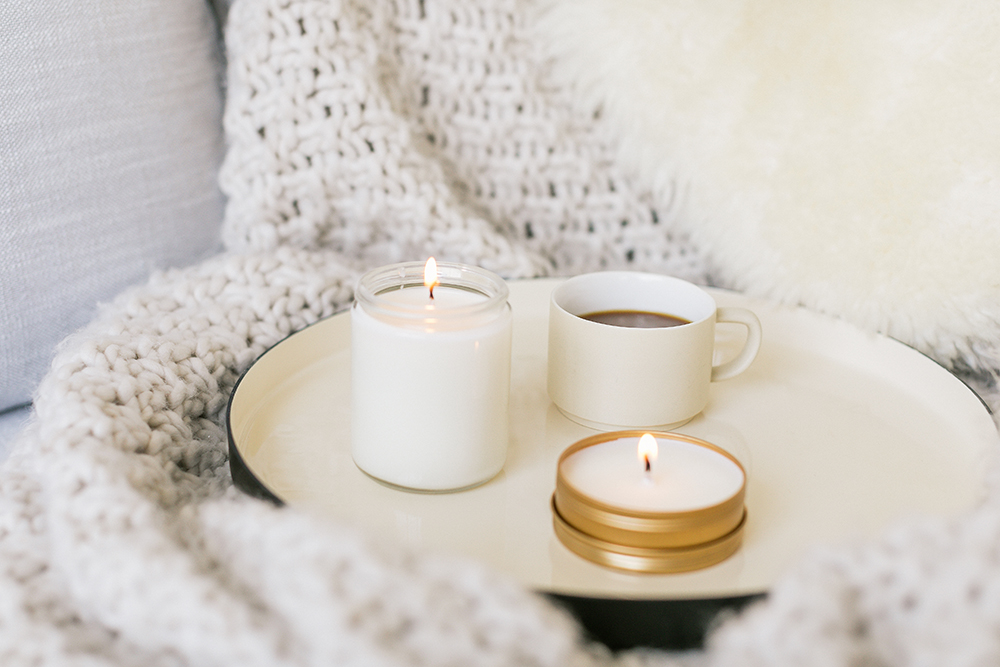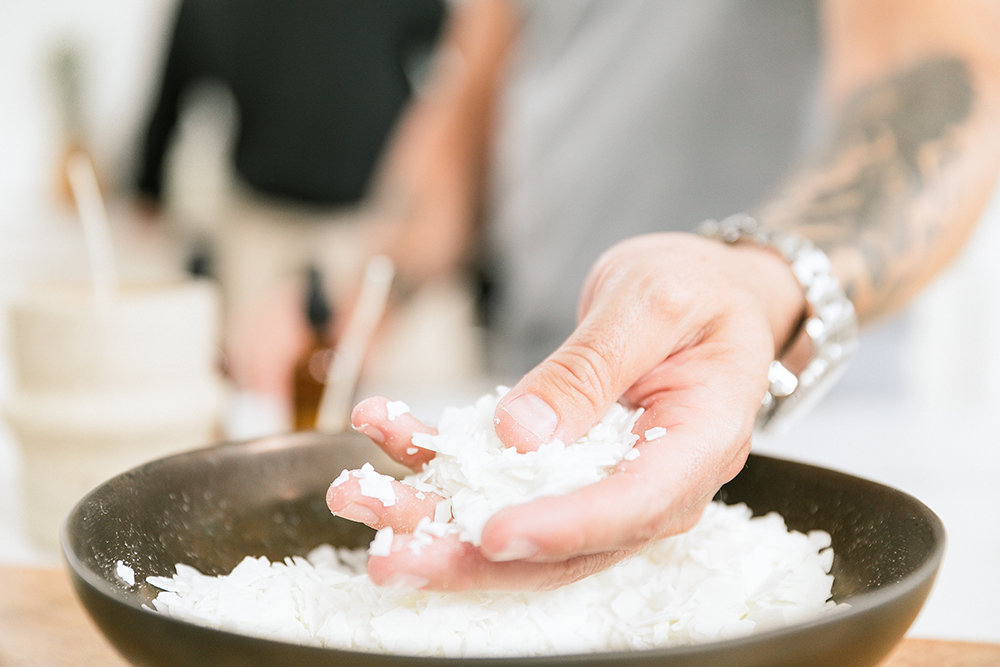 More About Our Artists: Melissa & Chad Burgess of Craft + Foster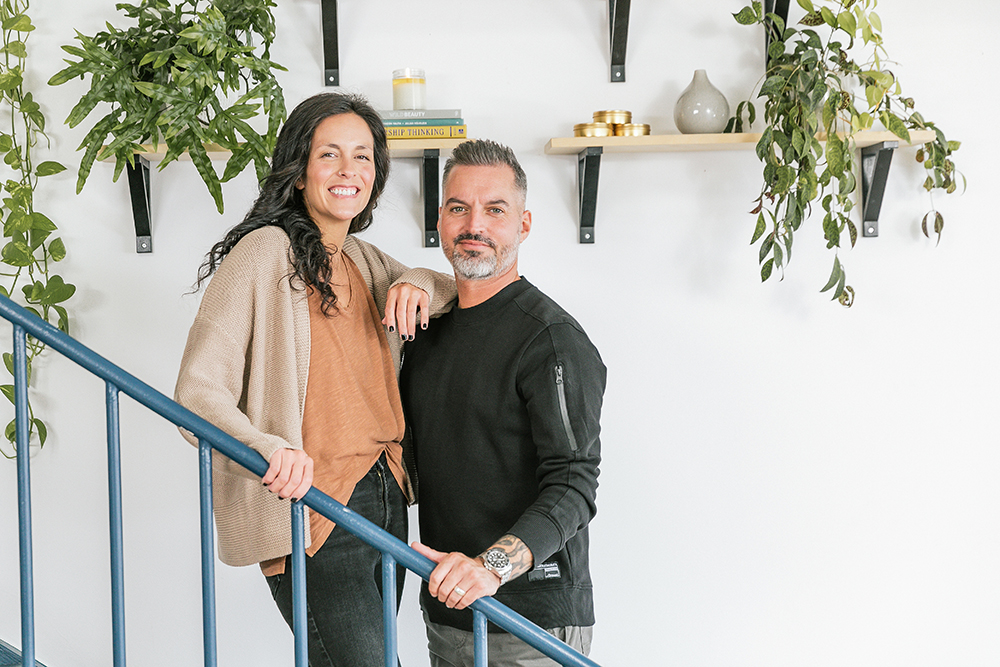 Husband-and-wife team, Melissa and Chad Burgess, have been creating custom soy candles for six years. The couple grew their business, Craft + Foster, from a local candle pop-up to a nationally recognized brand featured in Neiman Marcus, GQ, FabFitFun, and many more. 
Melissa Burgess, wife, mother of four, and military veteran, received her first DIY candle kit in the spring of 2015 and quickly fell in love with the candle-making process. She found that it gave her a creative and therapeutic outlet while juggling the demands of motherhood and processing an ongoing journey with PTSD.
After signing up for a handful of local maker's markets, Melissa's unique blends, strong fragrant throws, and muted packaging quickly gained the attention of San Diego consumers and retailers alike. This early success eventually led to her husband Chad leaving corporate America and joining her in this "accidental candle company" full-time.
We're so excited to have you join us, Melissa & Chad.
Craft + Foster's
Podcast Interview
More About Our Collaboration with Utility Objects
We're so excited to introduce you to Aleisha Ellis, the talented ceramic artist behind our stunning candle vessel—created especially for The Crafter's Box as an optional add-on for our Poured Soy Candles Premium Workshop. Aleisha's unique designs are minimal yet whimsical and organic, truly showcasing the splendor of the clay. Since 2018, she has been creating natural stoneware ceramics for the home under the brand Utility Objects. Aleisha's passion for her craft shines through in every one of the ceramic forms she molds in her Atlanta-based pottery design studio. Her inspirations range from Scandinavian design to the Japanese aesthetic of wabi-sabi.
Her ceramic artworks are not only elegant to the eye, but also functional for the home. Form meets function in these stylish pieces and it's no wonder that Aleisha and her work have been featured in places like Dwell Magazine, New York Magazine, Architectural Digest, and Ceramic Review Magazine.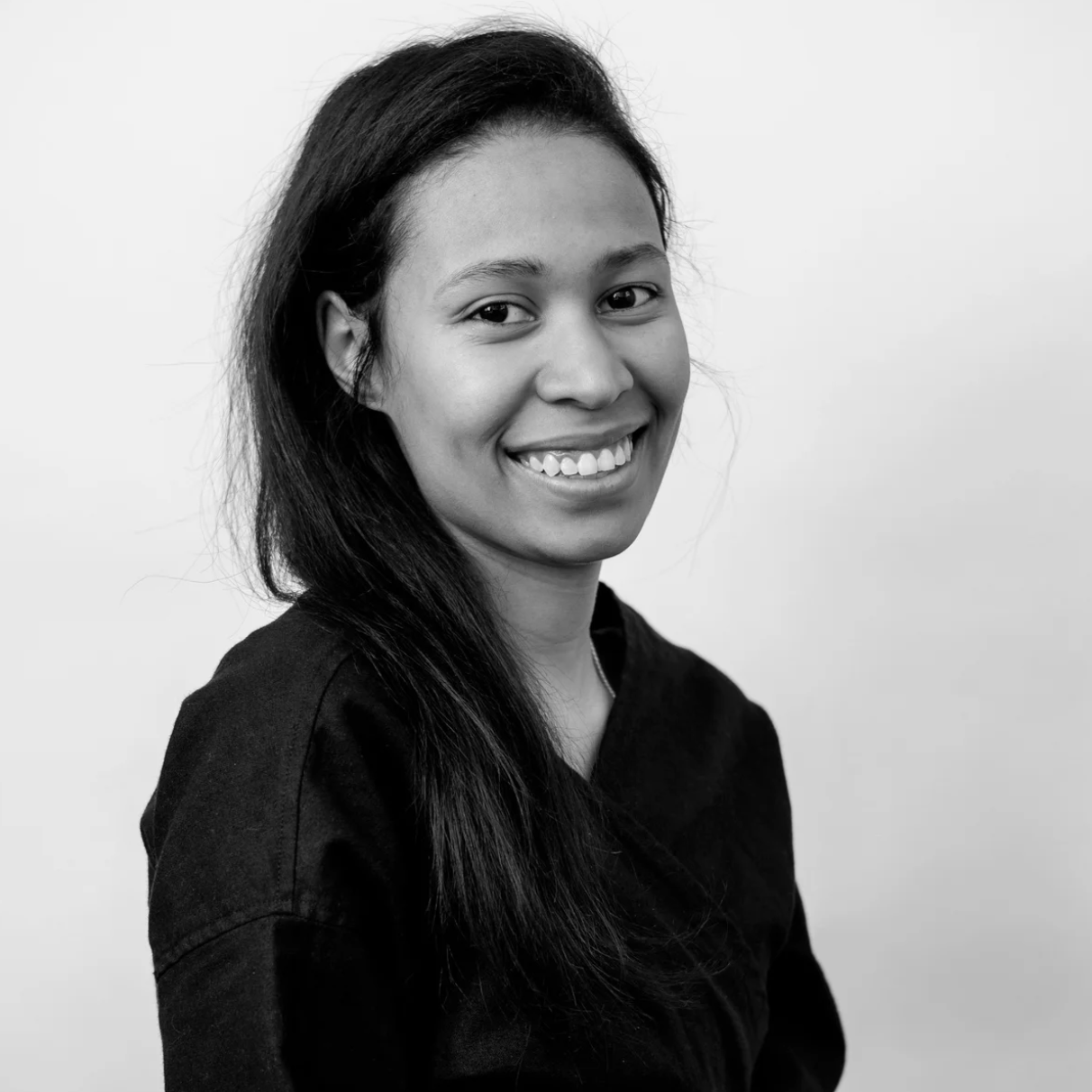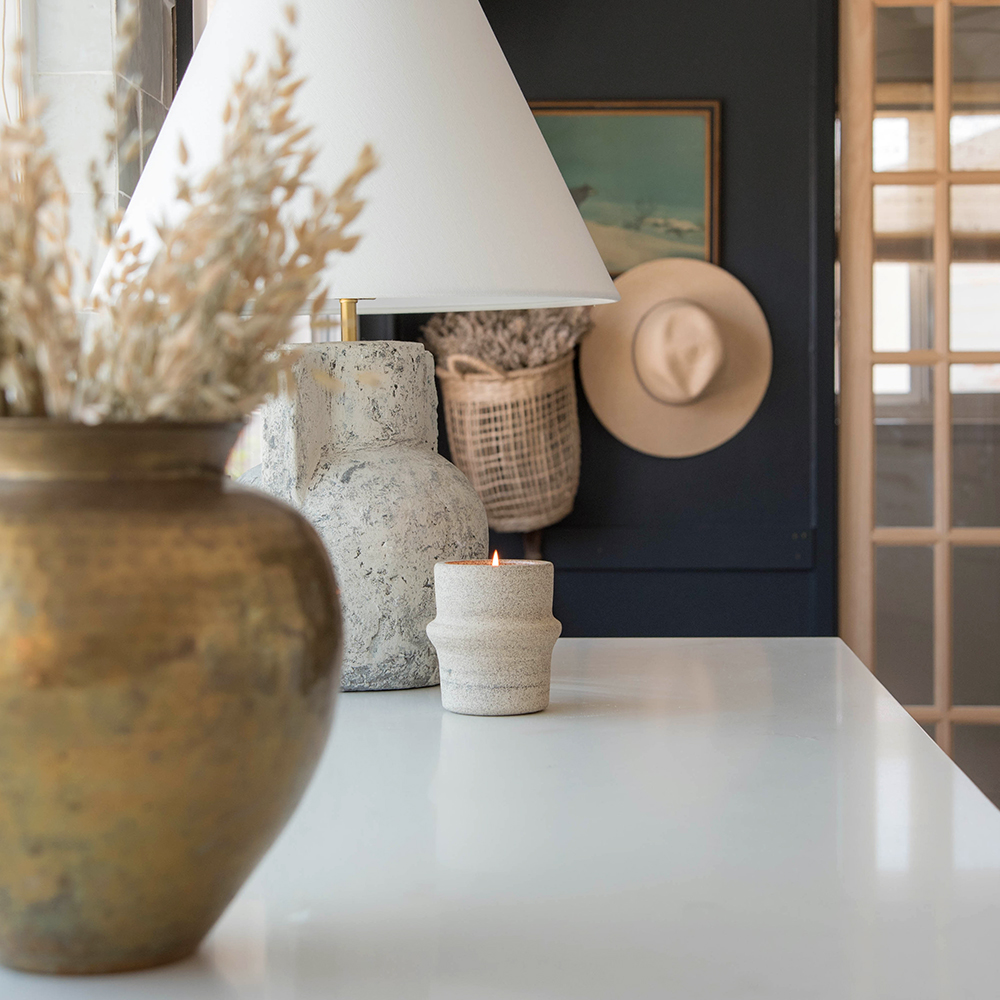 Share with us! We can't wait to see all of the beautiful poured soy candles you create using Craft + Foster's skills and techniques. We hope you enjoy this workshop and we'd love to see how you are inspired to create. Be sure to share with us by tagging @thecraftersbox, our featured artist @craftandfoster, and use #thecraftersbox so all can follow along in your creative journey. Happy candle-making!