More Details
CHRISTIE LOTHROP
POURED RESIN
Create handmade floral resin coasters and trays that are both elegant and functional. Join Christie Lothrop, the artist and green thumb behind MadPotters, as she shares her honed techniques for mixing and pouring epoxy resin into silicone molds while creating depth with layers of botanicals. To further customize your DIY resin trays and coasters, Christie shows us how to add metallic flakes, alcohol inks, and mica powder into the mold.
As Christie walks us through each step of the process, we learn how to make resin coasters with flowers by measuring, mixing, and pouring resin into the silicone molds. Using several different layers of resin, florals, leaves, and extra decorative elements, Christie shows us how to design a finished piece with depth and dimension. Along the way, we learn tips and tricks for eliminating air bubbles, incorporating botanicals, troubleshooting, curing, and unmolding.
Our resin kit includes everything needed to make up to 15 personalized resin pieces including circular coasters, square coasters, and oval trays—plus safety supplies to protect both you and your workspace. Christie has also included several additional decorative elements to make the dried botanicals pop. Adding metallic flakes brings sparkle to the project, mica powder creates a translucent or milky shimmer, and alcohol inks combine to make a marbled appearance. The heat gun will help to create a clear result in our cured resin.
The possibilities for these resin projects are endless. "Once you've mastered the mixing and pouring, you'll be able to experiment with other items to put into your art," says Christie. Besides botanicals, try adding photos or trinkets to preserve these memories for a lifetime.
More About Our Artist: Christie Lothrop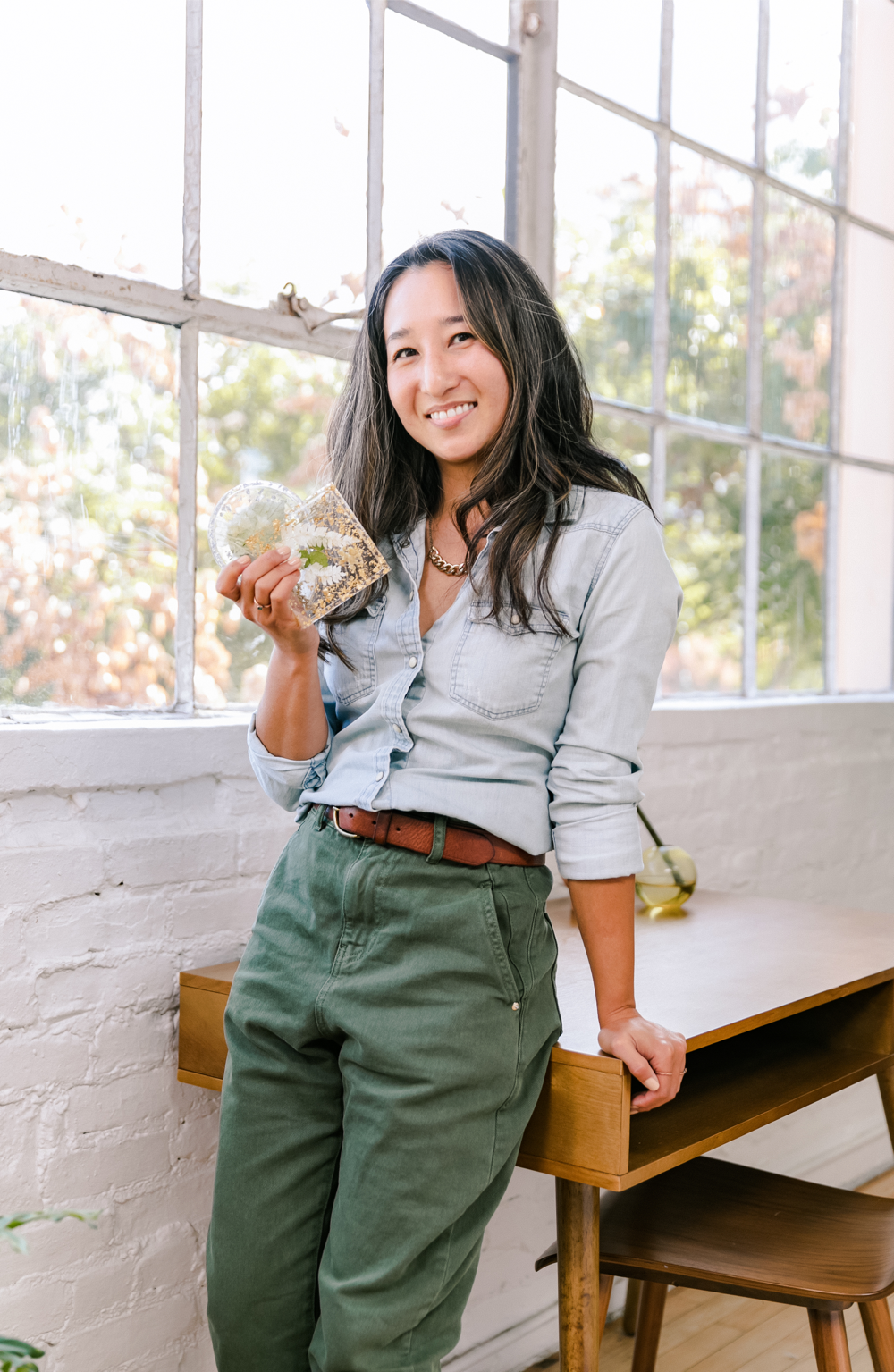 Christie Lothrop is the artist and green thumb behind MadPotters. She was born in Korea, raised in Massachusetts, lived in Brooklyn, worked in Manhattan, and is currently thriving with her business and plants in sunny San Diego. While concrete is her main focus, the geode pots she has come to be known for wouldn't be possible without resin.
When not mixing up a batch of medium to create with, Christie can be found exploring nature, hiking in Southern California, out in her garden, working to be more sustainable, and sampling the best foods that San Diego has to offer.
Thank you for joining us, Christie.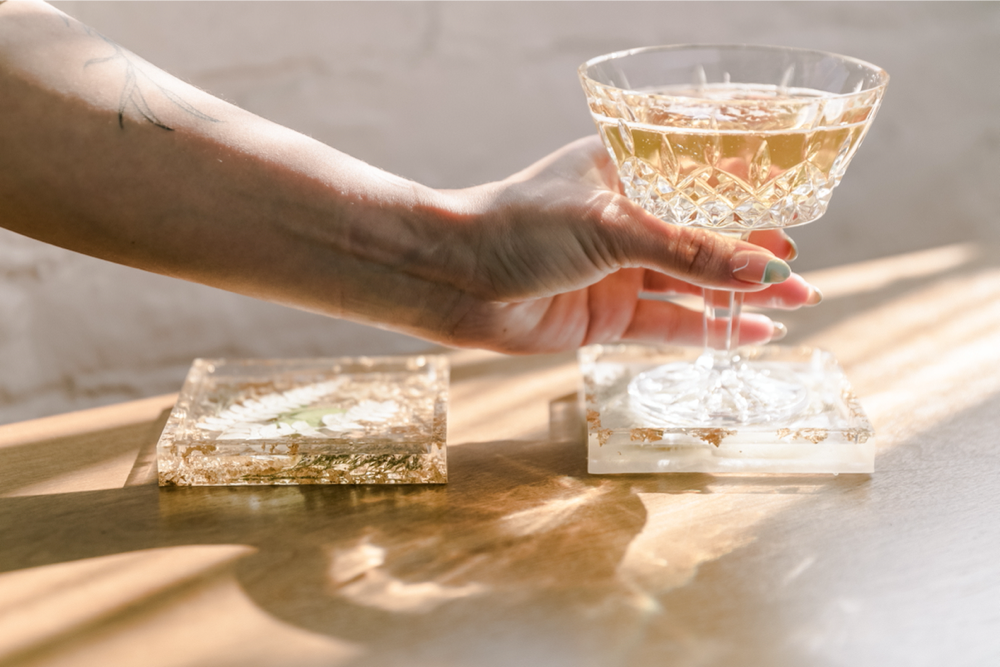 Christie Lothrop's
Podcast Interview
Share with us! We look forward to sharing this fulfilling and joyful experience with you and cannot wait to see how your poured resin pieces turn out. Be sure to share your creative journey and finished creation with us by tagging @thecraftersbox + @madpotters  in your social posts, and use #thecraftersbox so our community can also see your workshop come to life! Happy making.