More Details
LINDSEY CAMPBELL
TABLET WEAVING
Learn the ancient craft of tablet weaving using a custom birch board loom, made exclusively for this workshop. Watching a decorative band come together using this technique truly seems like magic. By turning tablets that are laced with thread, together we'll create long thin bands with intricate patterns and vibrant color combinations. In the workshop, Lindsey Campbell, the artist and instructor behind Hello Hydrangea, teaches us how to use a board loom and create two gorgeous projects, sharing her passion and skill for one of the oldest forms of weaving.
TABLET WEAVING HISTORY AND MATERIALS
Dating back to the Iron age at least, tablet weaving (or "card weaving") has a vast and expansive history. The tablets of the past were commonly made of wood, leather, antler, or bone. With the introduction of cardstock, tablets were soon made of this lightweight and flexible material—hence the newer (and interchangeable term) of "card weaving." As the craft spread throughout Europe and Scandinavia, weavers began to combine their linen or wool threads with silk, and even added gold or silver as a surface weft decoration.
YOUR TABLET WEAVING KIT
While there are many different types of looms used for tablet weaving, the setup and compact size of the board loom makes the craft portable. The beautiful shuttle and birch board loom included in your kit was hand-crafted specifically for The Crafter's Box by husband-and-wife team Jeff and Cherie Kirschenman.
Lindsey guides us in how to decipher patterns, thread the cards, and warp the loom before we get started. She walks us first through a simpler band, ideal for a belt or a hat, then challenges us with a more advanced bookmark pattern. Lindsey also shares some common variations and hints on troubleshooting when working through a new pattern.
WEAR WHAT YOU WEAVE
Tablet weaving bands have long been used as decorative embellishments for garments and that's still what we use them for today. Try creating them for hat bands, belts, curtain pulls, bag or camera straps, or even shoelaces. After completing the workshop, try swapping out colors and experimenting with patterns.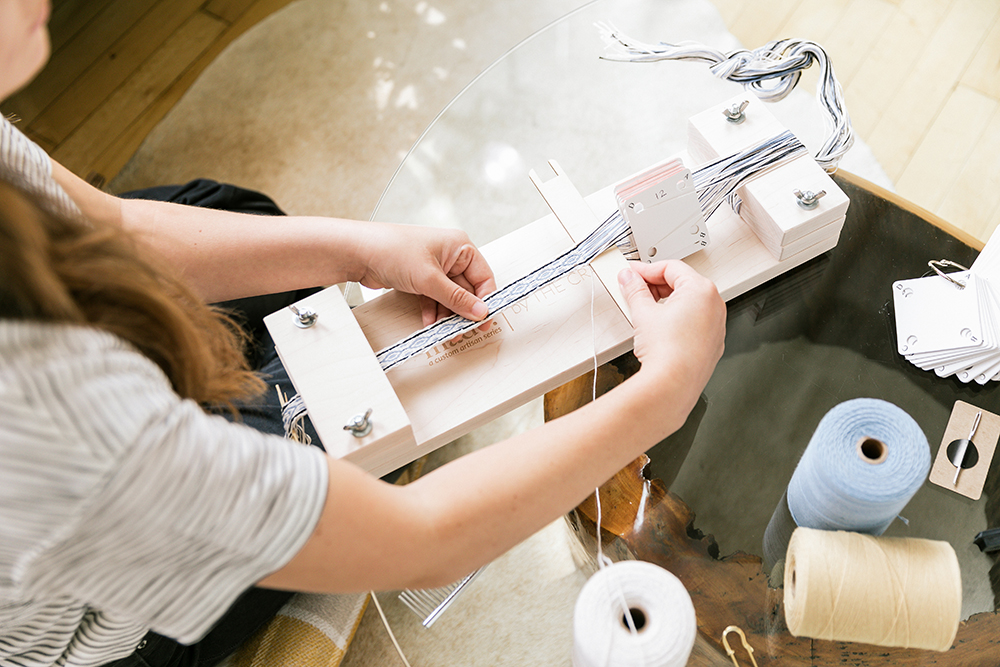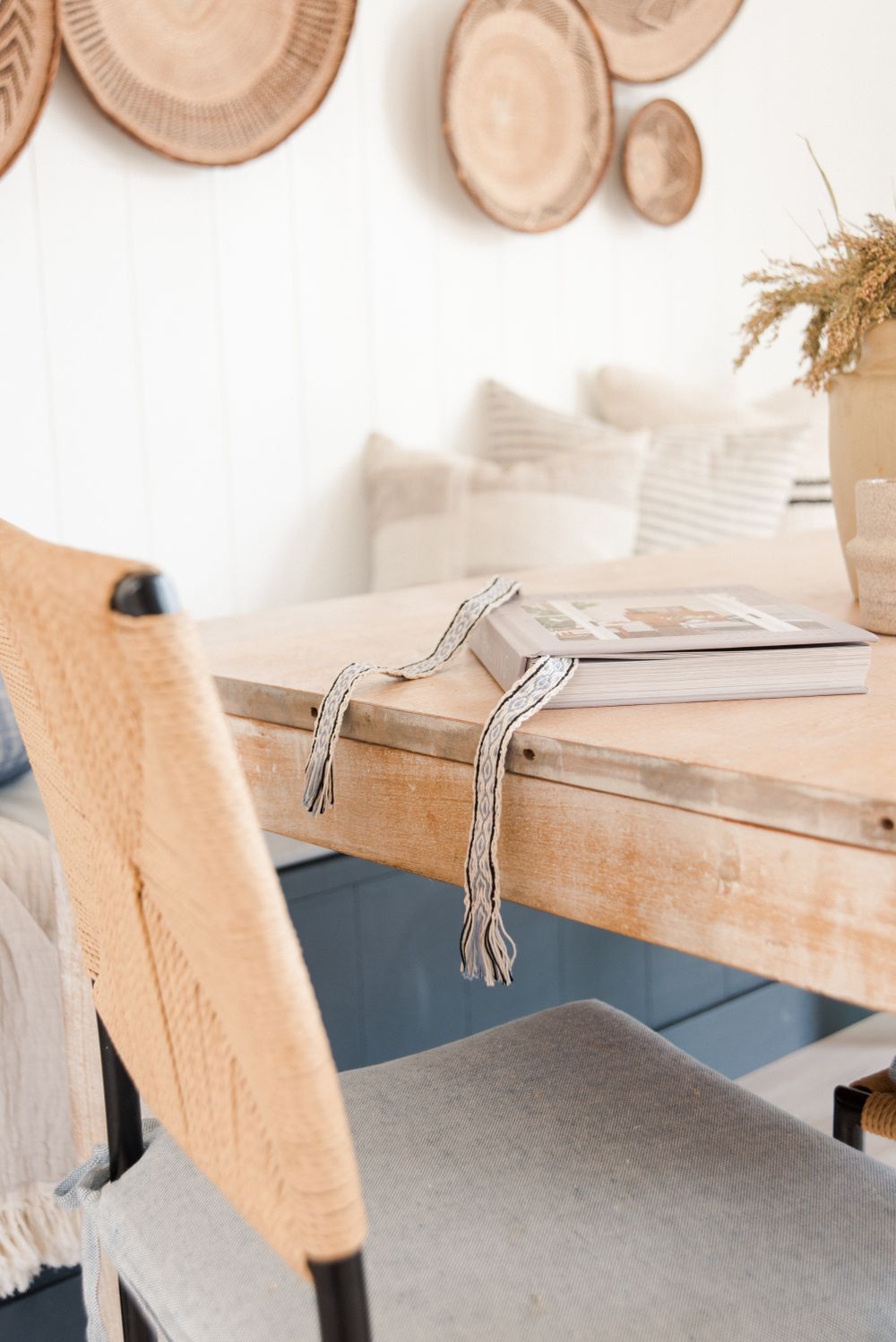 More About Our Artists: Lindsey Campbell of Hello Hydrangea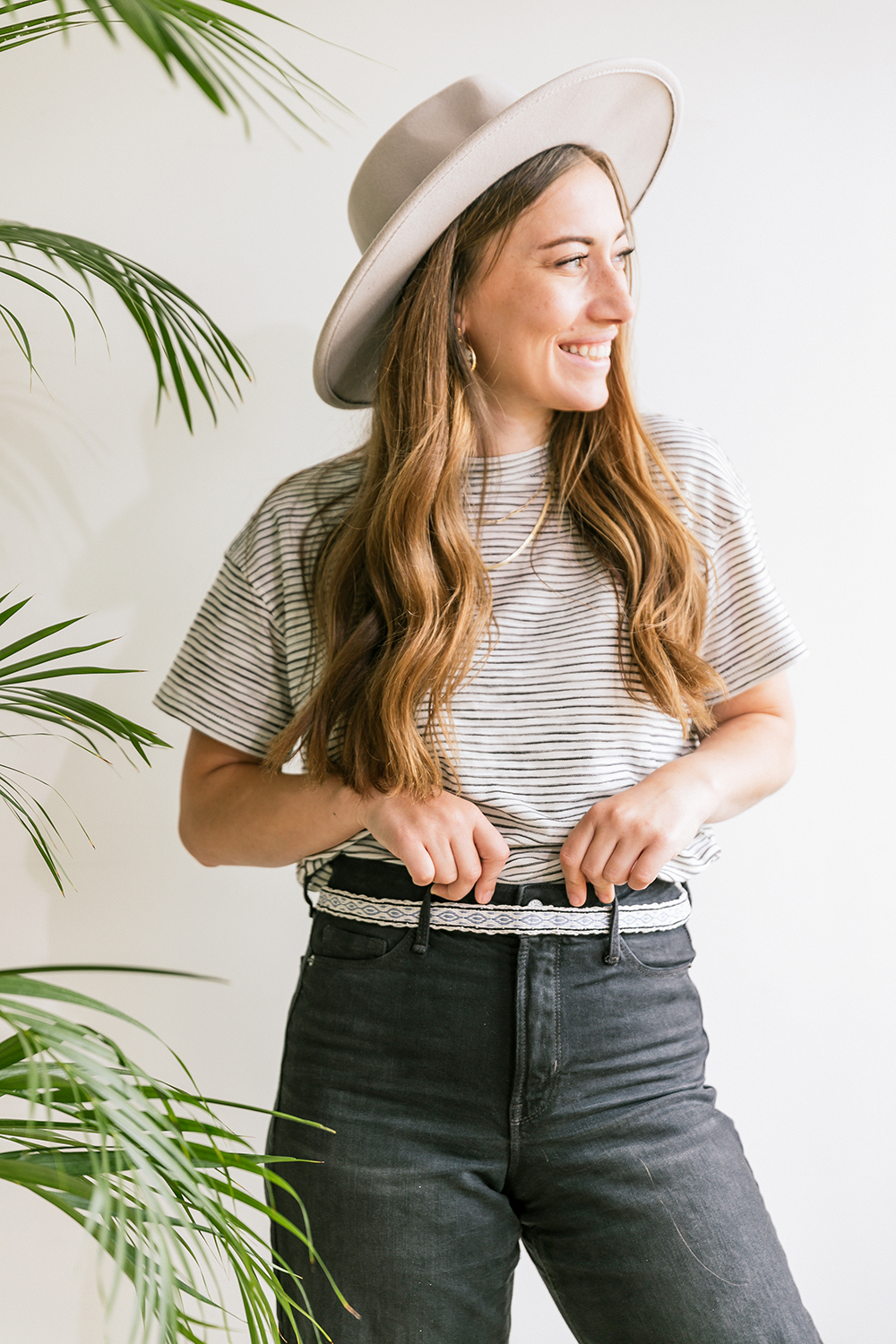 Lindsey Campbell is the artist, author and instructor behind Hello Hydrangea. She lives in the Sonoran Desert of Arizona with her husband, two sons and mini schnauzer. Lindsey has written two books about weaving, taught thousands of makers how to weave with her online video classes, and travelled the country teaching in-person workshops.
Lindsey fell in love with weaving during a transitional stage of life when she was feeling lost and needed a creative outlet. "The first time I made a loom out of an old picture frame and started weaving, I felt like magic was happening. I couldn't get enough, fast enough," shares Lindsey. Her passion for weaving continues to grow as she learns more about the craft.
We're so excited to have you join us, Lindsey.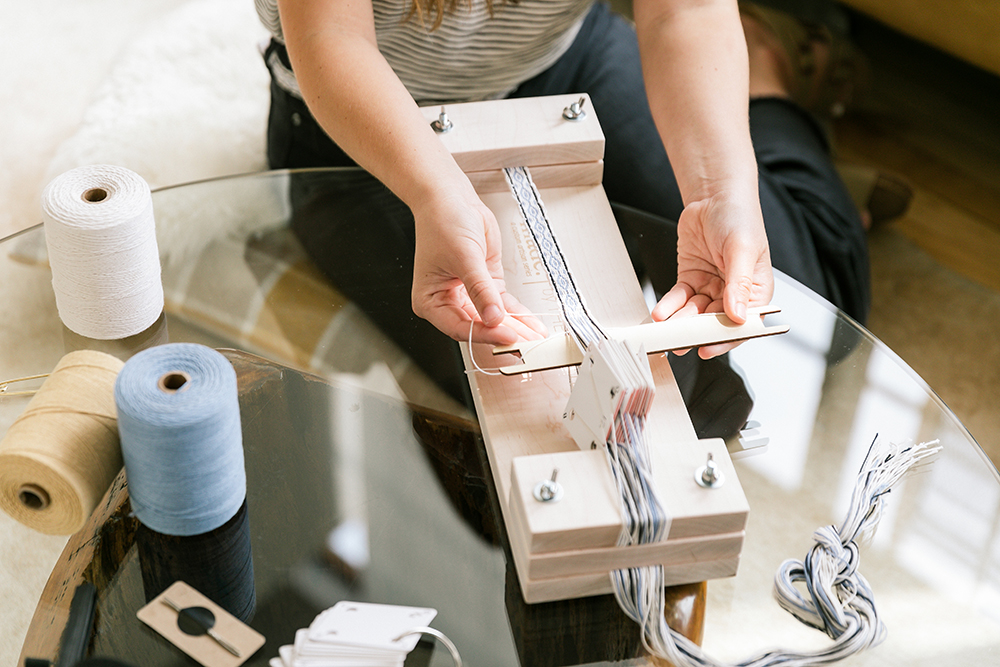 Lindsey Campbell's
Podcast Interview
More About MADE by The Crafter's Box
MADE by The Crafter's Box was born out of our desire to create beautiful, high quality products for our workshops that support small business makers and utilize ethically-sourced materials. We collaborate with artisan craftsmen to bring you materials that elevate your crafting experience.
Our small business partners in this workshop include Jeff and Cherie Kirchenman, a husband and wife woodworking team based in San Diego, California. We rely on their expertise again and again as they help us construct some of the most well-designed weaving pieces on the market today. They designed this loom in collaboration with our artist Lindsey Campbell specifically for tablet weaving. This loom is designed to be simple and portable. It's easy to tension no matter the size of your piece, and the large working area means you don't have to re-shift your work too often.

Share with us! We can't wait to see the tablet weavings you create using Lindsey's  techniques. We hope you enjoy this workshop and we'd love to see how you are inspired to create. Be sure to share with us by tagging @thecraftersbox, our featured artist @hellohydrangea, and use #thecraftersbox so all can follow along in your creative journey. Happy making!