More Details
BARI ZAKI
BOOKBINDING: CASE BINDING
Explore the satisfying art of bookmaking as we create hardcover case-bound books with 80 dreamy deckle-edged pages. Bari Zaki, of Bari Zaki Studio, shares her passion for all things paper throughout this comprehensive tutorial on case binding. Our gorgeous handmade books come together through a tactile process of folding and hand-stitching page signatures, assembling a cover with adhesive, and using a book press for a professionally bound spine.
Bookbinding is a detailed process requiring an extensive materials list. A benefit of this kit is that all supplies arrive pre-cut and ready for making. Our premium workshop includes materials to make four books from start to finish plus a custom sturdy book press, wire bristle brush + bookbinding adhesive and additional tools to keep making. Each curated additional add-on includes materials for an additional set of four books.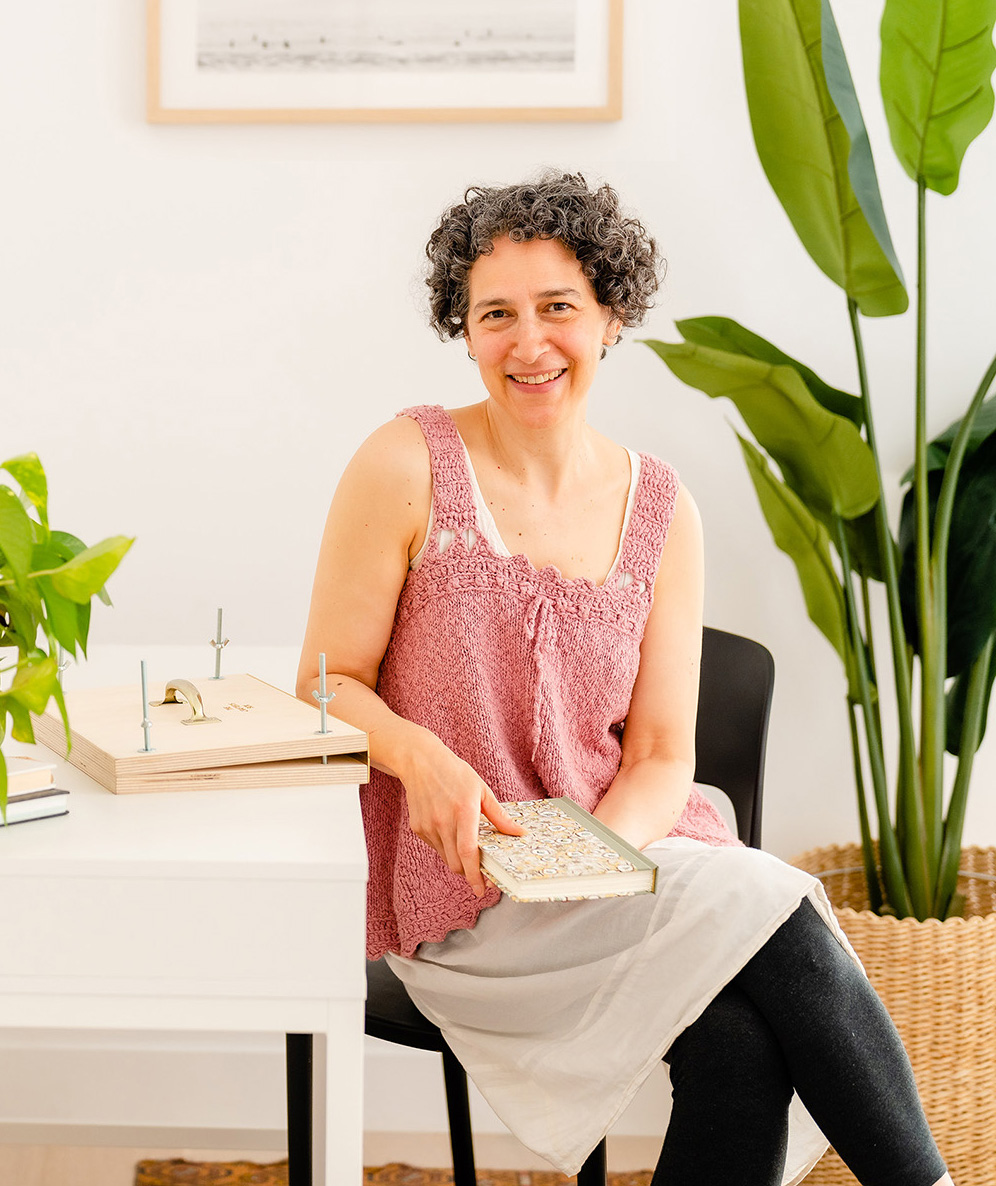 BOOKBINDING KIT
With over three decades of book making experience and a lifelong love for paper, Bari has curated a premium kit with everything needed to make four case-bound books. The book press is custom made with Baltic birch for The Crafter's Box by San Diego artisans. Vibrant Japanese bookcloth adorns the front and back covers with hand-printed patterns created through a silk-screen technique where each color is applied with a separate screen. All papers included have been chosen for their stunning appearance combined with their high-quality performance with adhesive.
DIY CASE-BOUND BOOKS
In the workshop, Bari reviews grain direction and how to make our page signatures using the bone folder and square point knife. After marking our sewing stations, we stitch the signatures together to construct a book-block. Using elegant Japanese book fabrics, we cover our pre-cut boards, then use the book press to achieve a polished book hinge. The final step is gluing in the end-papers to reveal our finely crafted, handmade book.
Finished books can be used for journaling, scrapbooking, sketching, or anything else we can dream up. Experiment with mixing and matching fabrics and enjoy Bari's "happy moments" revealed throughout the case binding process.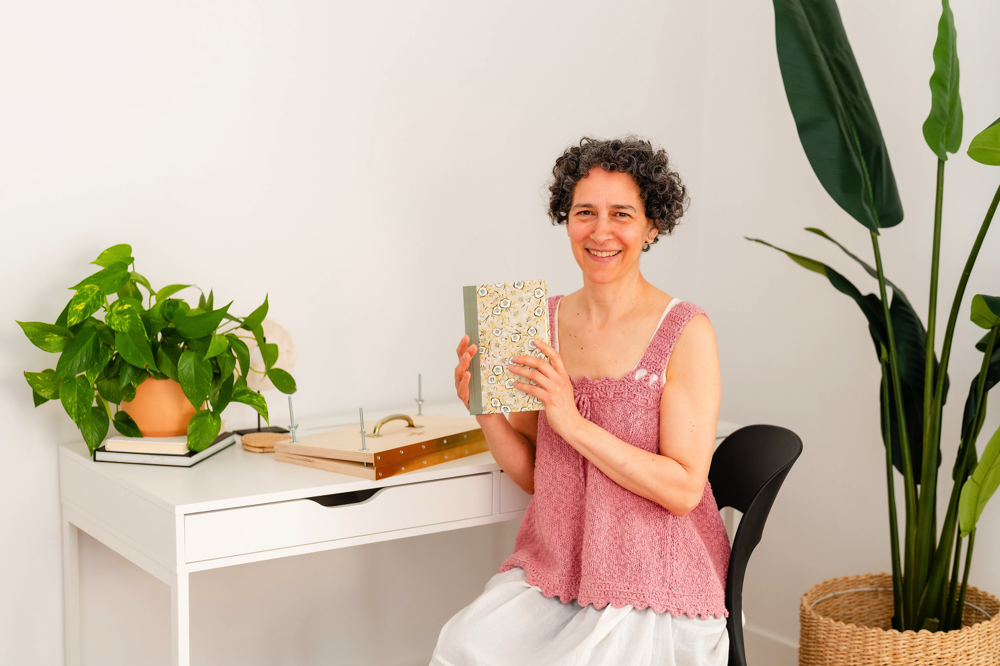 More About our Artist: Bari Zaki
Bari Zaki is a lifelong lover of paper. In her childhood bedroom she had a small walk-in closet with bookshelves holding books and her ever-expanding "library" of paper samples, swatches, and scraps that her father brought home from his print shop. In her early 20s, she took a series of bookbinding and box making classes at Artists Bookworks in Chicago. Bari went on to open a small, appointment-only studio and her business focused mainly on custom projects.
After 25-ish years, Bari's desire to share her love of craft and materials met its magical moment: a spacious, light-filled shop/studio/salon became available in a wonderful block of shops. Finally, Bari was able to offer workshops in a beautiful space conducive to creative camaraderie! She was also able to merchandise a revolving array of colored pencils & other drawing supplies, washi tape, notebooks, sketchbooks, notecards…and a growing inventory of her handmade books and boxes.
Learn even more about Bari at her website barizaki.com.
We look forward to sharing this fulfilling and joyful experience with you and cannot wait to see how your books turn out. Be sure to share your creative journey and finished creation with us by tagging @thecraftersbox + @barizaki  in your social posts, and use #thecraftersbox so our community can also see your workshop come to life! Happy making.