JACQUELINE DO
CIRCULAR WEAVING WITH WOOL ROVING
Unwind with circular weaving as we create a trio of stunning wall hangings. In this workshop, we explore techniques and materials to find our individual creative passion. Jacqueline Do, creator of Along the Loom woven wall art and Social Media Lead for The Crafter's Box, shares her love of the craft as she demonstrates the fundamentals of warping a circular frame along with several techniques for creating texture using merino wool roving.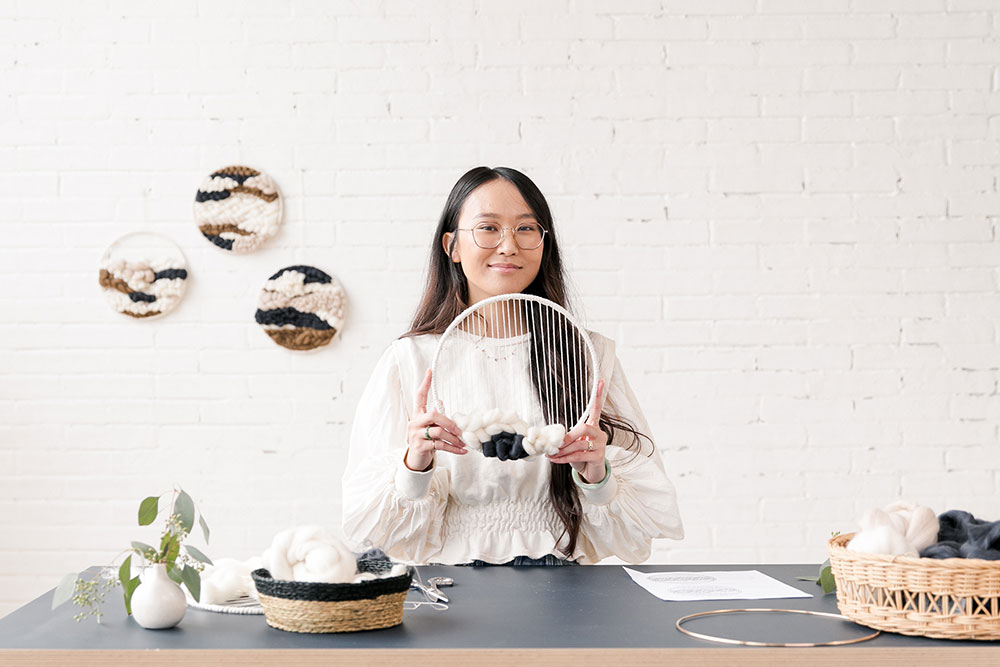 CIRCULAR WEAVING
We begin by learning the essentials of warp versus weft as Jacqueline shares her clever technique for warping on a circular frame. "I always wanted to weave on a circle frame, however I disliked the traditional spiral warp that comes with circular weaving, so through a ton of trial and error, I came up with this warping technique," She shares. Once this technique is learned, we can apply it to warping any frame shape. To add dimension, texture, and color to our design, Jacqueline teaches us how to use wool roving with plain weave, soumak weave, and rya loops. We also learn to create a diamond trellis design by following a pattern. 
WEAVING CRAFT KIT
Jacqueline has curated a weaving starter kit with everything needed to create three circular woven wall hangings in the colors of your choice. Jacqueline encourages us to play and experiment with different techniques and materials to discover what sparks a personal creative joy as we weave.
MINDFUL CRAFTING
At the beginning of the pandemic, Jacqueline was searching for ways to relax and alleviate anxiety. "I was depressed and burnt out from my previous job," she shares. After finding weaving, she quickly fell in love and began experimenting. Jacqueline found the craft a wonderful way to destress and relax while playing with color schemes and different techniques. "I want makers to know that weaving is all about learning what you like to do. There are techniques that avid weavers know, but what materials you use and how you use them is what makes them unique."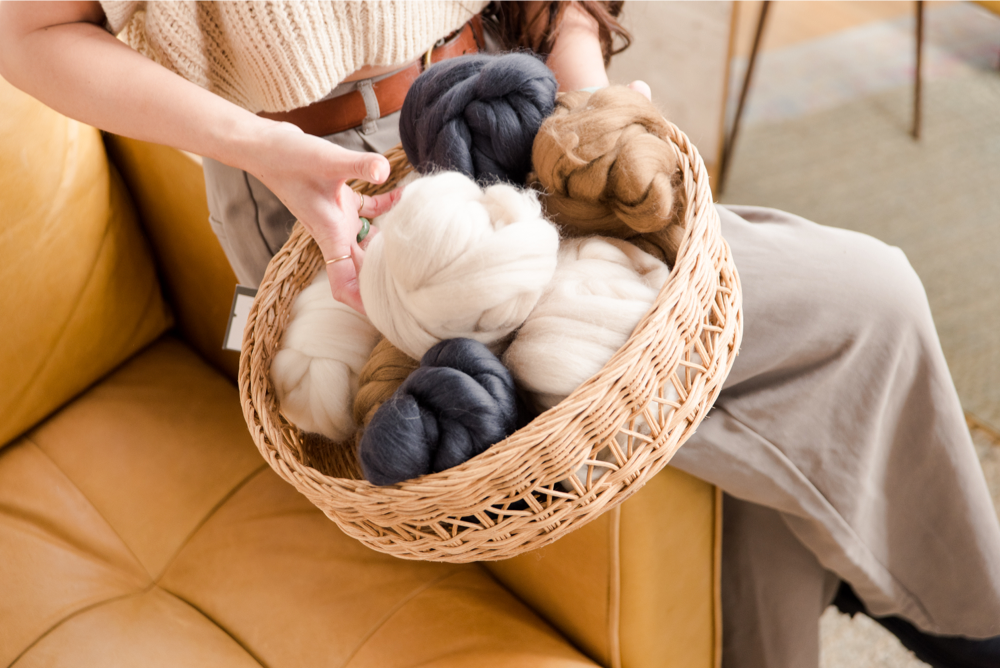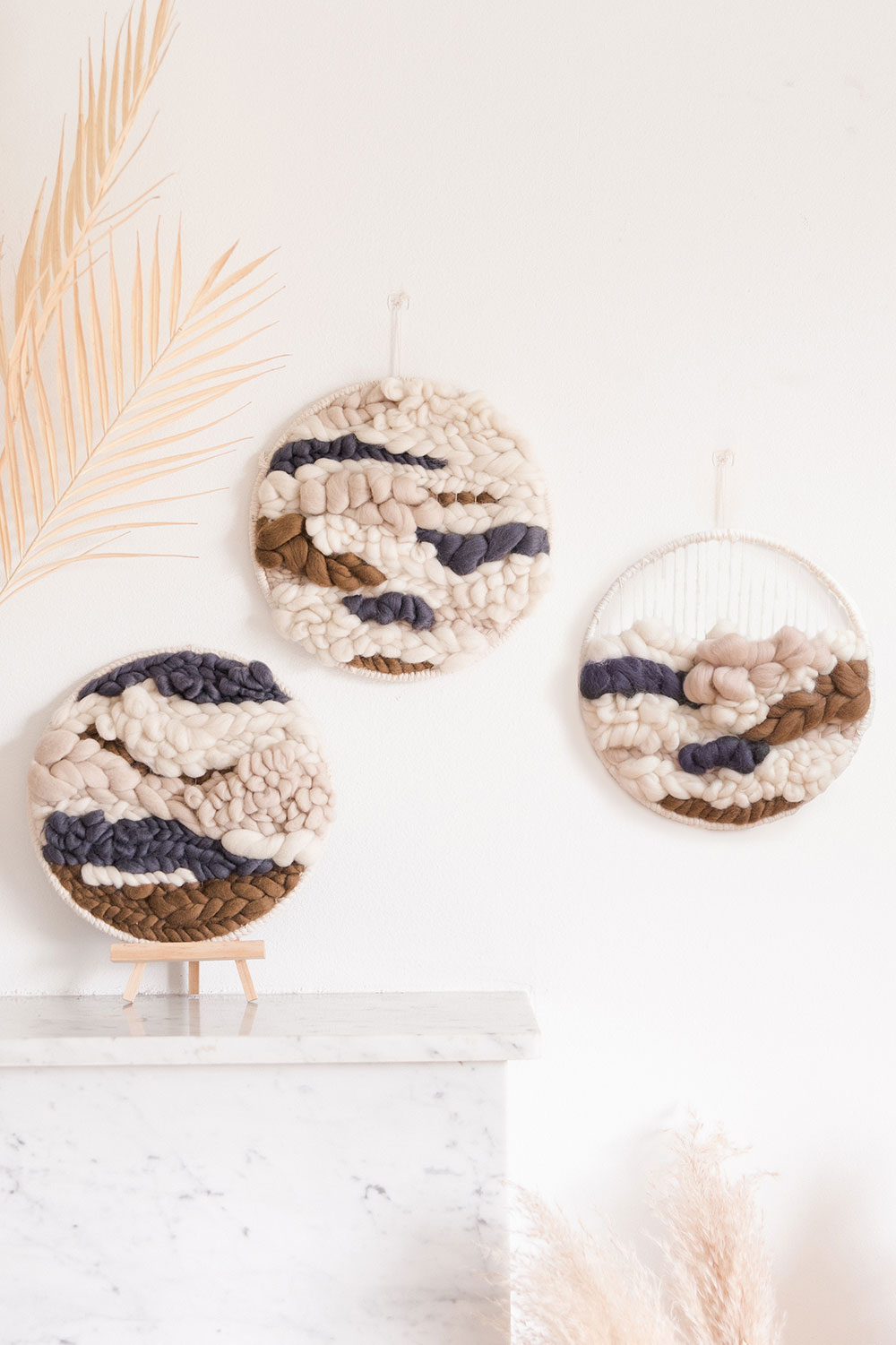 The Curated Kit of Tools & Materials
This workshop includes: 
A detailed digital workshop led by Jacqueline Do

A live Maker Chat Q&A for our community to join in on a creative conversation with the artist

Tools & materials from artisan suppliers to create three wall hangings

PDF download with written instructions to complement the video tutorial
The tools & materials included in this workshop:
Extra fine merino wool roving in your choice of 4 colors

Three brass-plated macramé rings, 10" diameter

Small cotton warp thread cone, 50g

Thick cotton rope, 12 yards

Superglue, 3g

Weaving pattern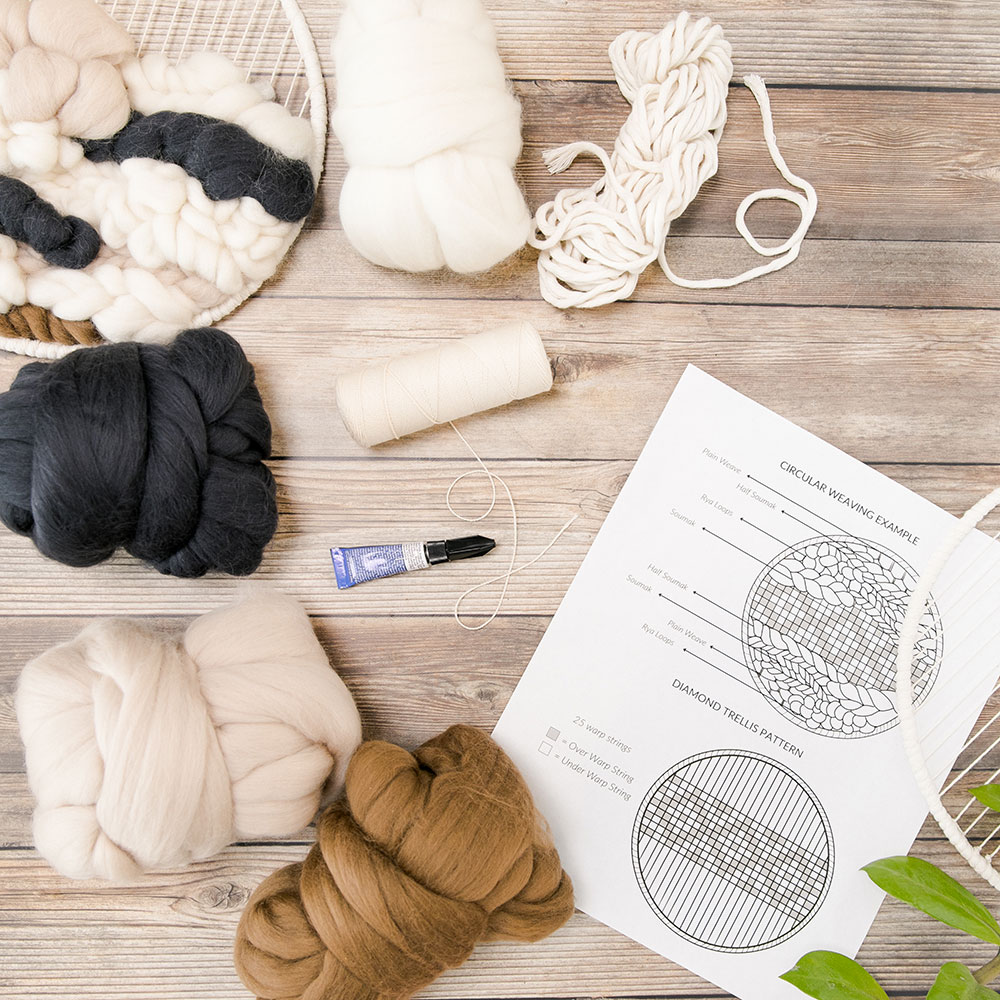 More About Our Artist: Jacqueline Do, Designer of Along The Loom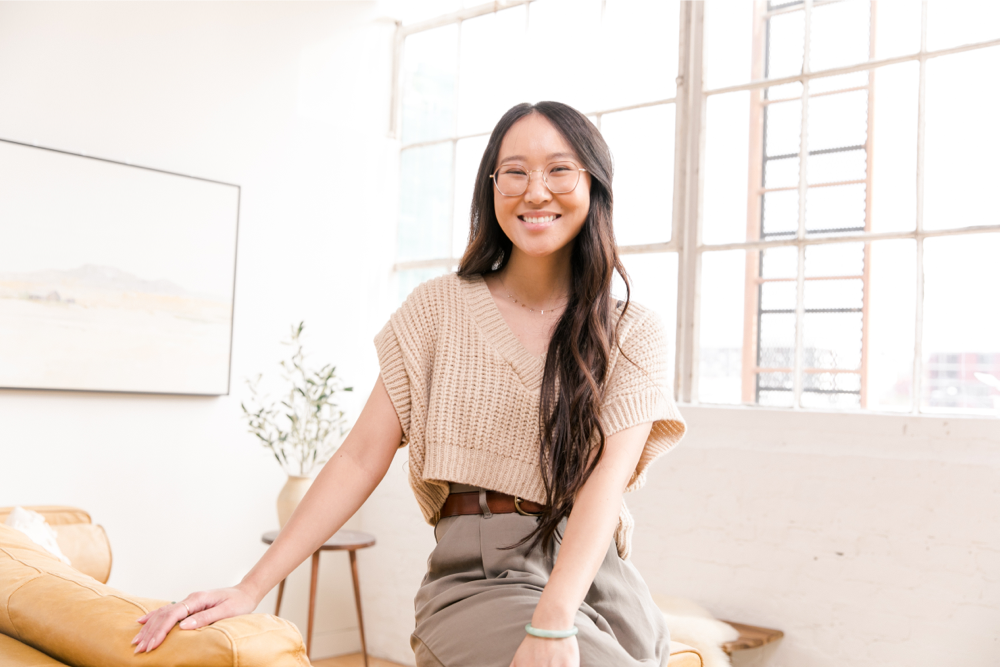 Jacqueline Do was born and raised in San Diego and is the Social Media Lead for The Crafter's Box. During the pandemic, she found weaving to destress, relax, and cope with burnout from a previous job. "From there, I fell in love and I started experimenting with weaving," shares Jacqueline. Her Etsy shop, Along the Loom, features custom woven wall art that harmoniously combines modern and boho aesthetics. "When I started weaving, I was able to find a community of like-minded people and it's so inspiring to connect with people who are able to turn their passion into a full-time business."
We're so excited to have you join us, Jacqueline.
Jacqueline Do's
Podcast Interview
Let's Go Big:
Materials Kits for More Exploration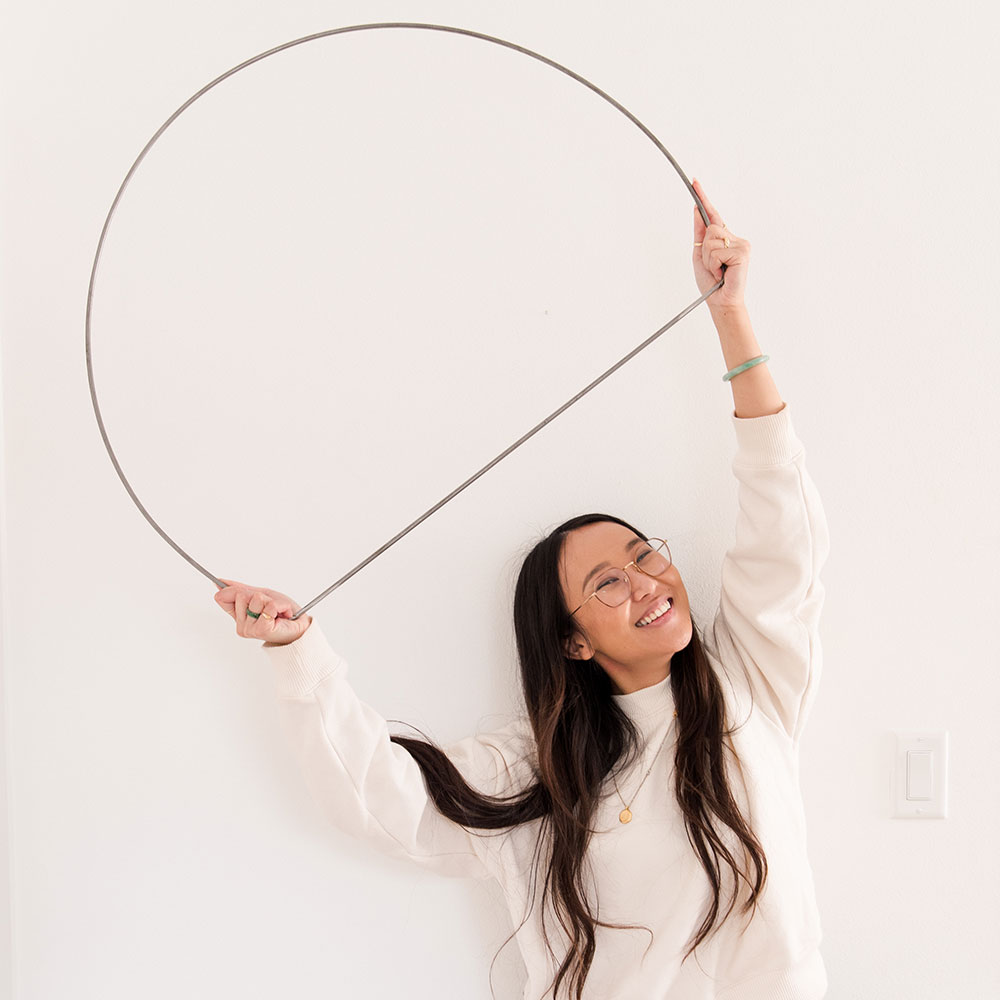 Large 26" Half Circle Frame Weaving Kit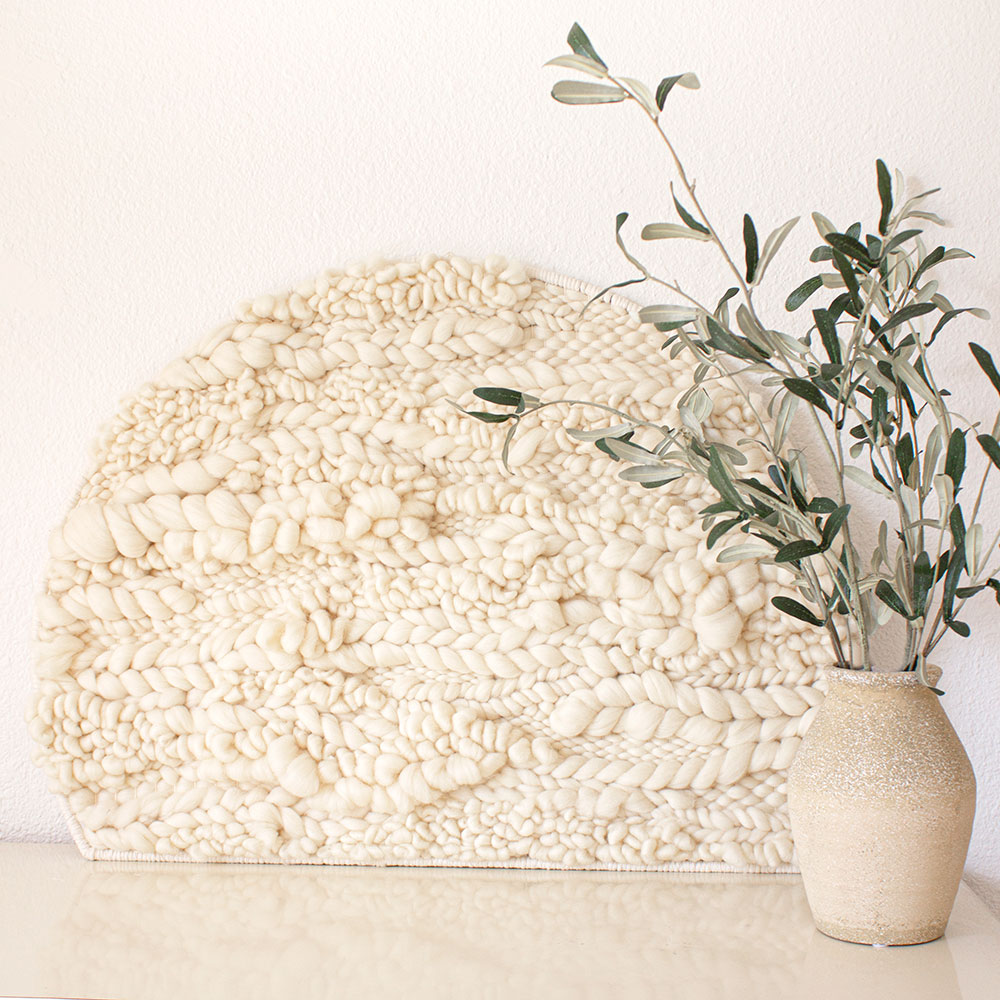 As a next project, size up to a 26" frame to build a statement piece like no other. We worked closely with a welder to bring a unique shape and design to your next weaving. Each half circle frame has been hand forged in Washington.
Pair your frame with your choice of a 16oz roving bundle below. Bundle your materials kit through the Learn More button.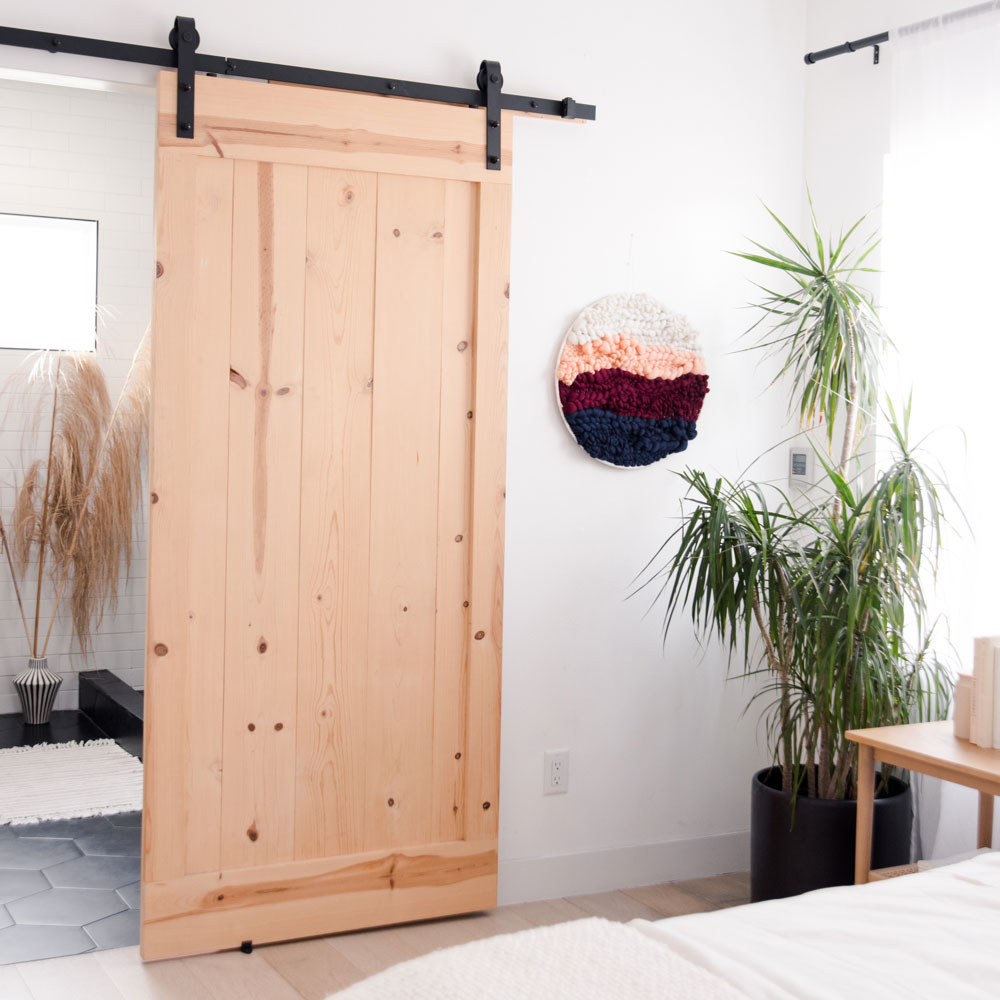 Large 19" Circle Frame Weaving Kit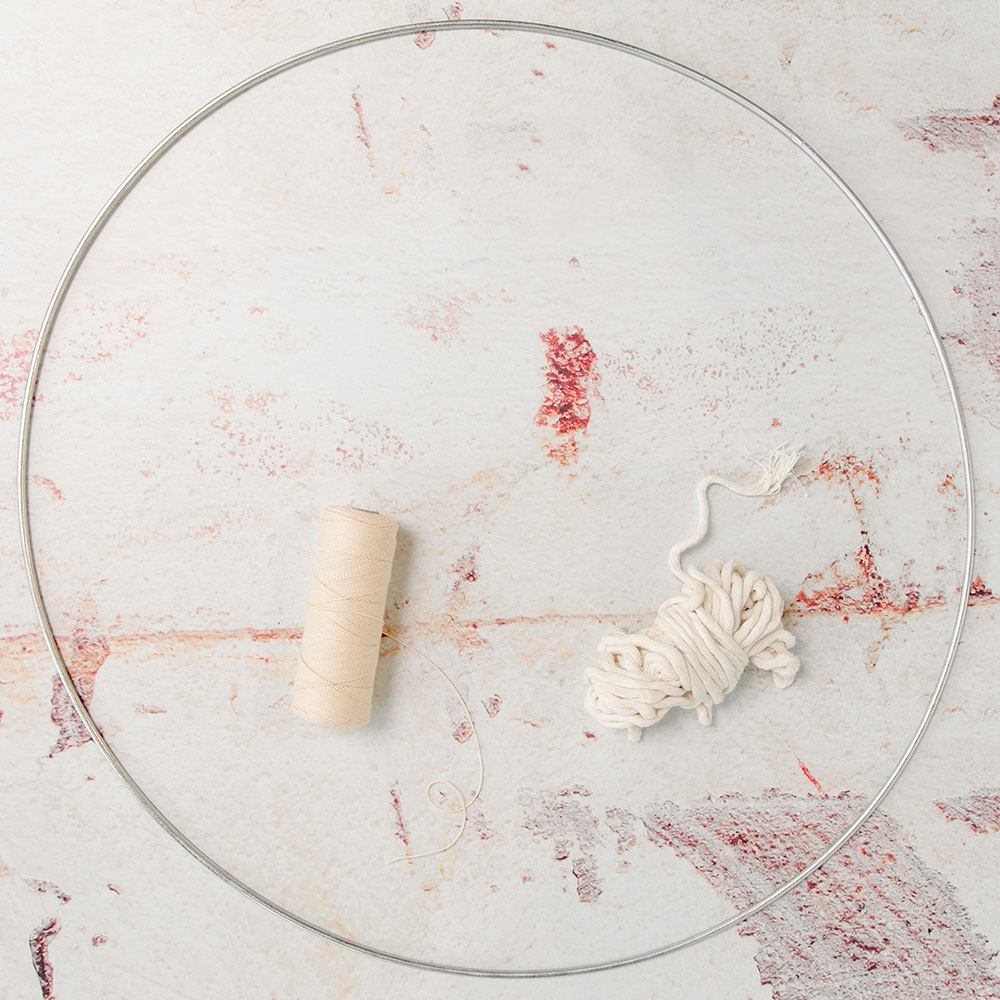 Opt for an oversized 19" circular metal hoop to duplicate our original workshop shape and structure -- but in a big way. This hoop allows you to stretch your new skills to design large scale woven art for your walls.
Pair your frame with your choice of a 16oz roving bundle below. Bundle your materials kit through the Learn More button.
All large frame kits arrive with enough twisted cotton rope & warp thread to accommodate the design.
All roving bundles feature 16oz (that's a full pound of the softest squish) of extra fine Merino wool to fill your frame of choice.