More Details
ARIANNA CAGGIANO
MODERN QUILTING
We're diving into modern quilt making with artist and expert maker Arianna Caggiano. This premium workshop explores a contemporary style of color blocking with geometric shapes to quilt a modern, gorgeous piece for the home. Using a Brother sewing machine (yes, there's an optional, entire sewing machine offered with this project!), Arianna instructs how to build a quilt from start to finish.
Join us as we embrace the incredible, timeless art of quilting through this 3 hour deep dive.  
Topics explored in this workshop include: using our featured sewing machine, reading a custom pattern, cutting and prepping your work, best practices for piecing, how to create a top quilt, basting and finishing. Paired with her preferred tools and materials this project results in a gorgeous, 100% cotton quilt for the home that's made with quality to last a lifetime.
Arianna has practiced the art of quilting for over ten years, beginning with a study of textile arts in school. She brings her textile experience and background to this workshop to offer a well-rounded overview of this artisanal craft. While quilting may be a traditional art, Arianna brings the beautiful style she is most known for in this truly modern workshop! She embraces bold colors and custom shapes in her work using modern color palettes and designs. The pattern shared in this kit has been designed by Arianna exclusively for this workshop collaboration, and we're so thrilled to bring her iconic mid-century modern style to our community of makers.
The techniques explored in this workshop allow for continued creation in a multitude of ways. Swap alternative colors, design your own pieces and learn sewing fundamentals that apply to endless future projects.
The machine featured in this workshop is the Brother CS6000i sewing machine. With automatic features, this machine is designed to help you get started quickly, and yet comes with many more advanced features that you can 'grow with' over time.
Features of the Brother CS6000i Sewing Machine:
60 built-in stitches including 7 styles of 1-step auto-size buttonholes
LCD display with easy-to-use stitch selector
Automatic needle threader
Super easy bobbin winding system
Electronic variable speed control
Included oversized wide table for larger projects
Brightly lit LED work area
Built-in free arm for sewing cuffs and sleeves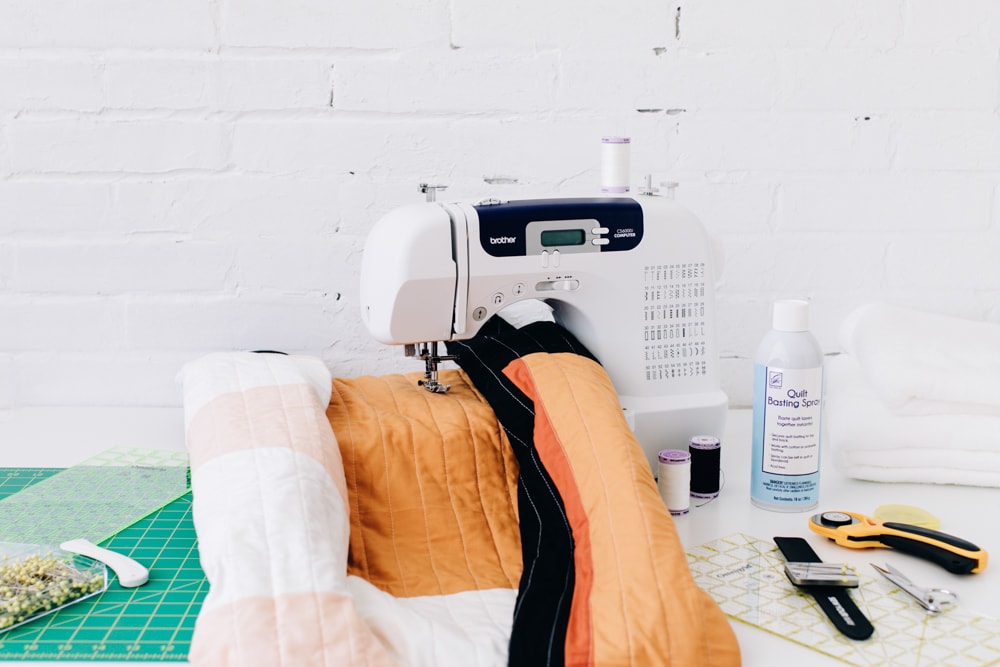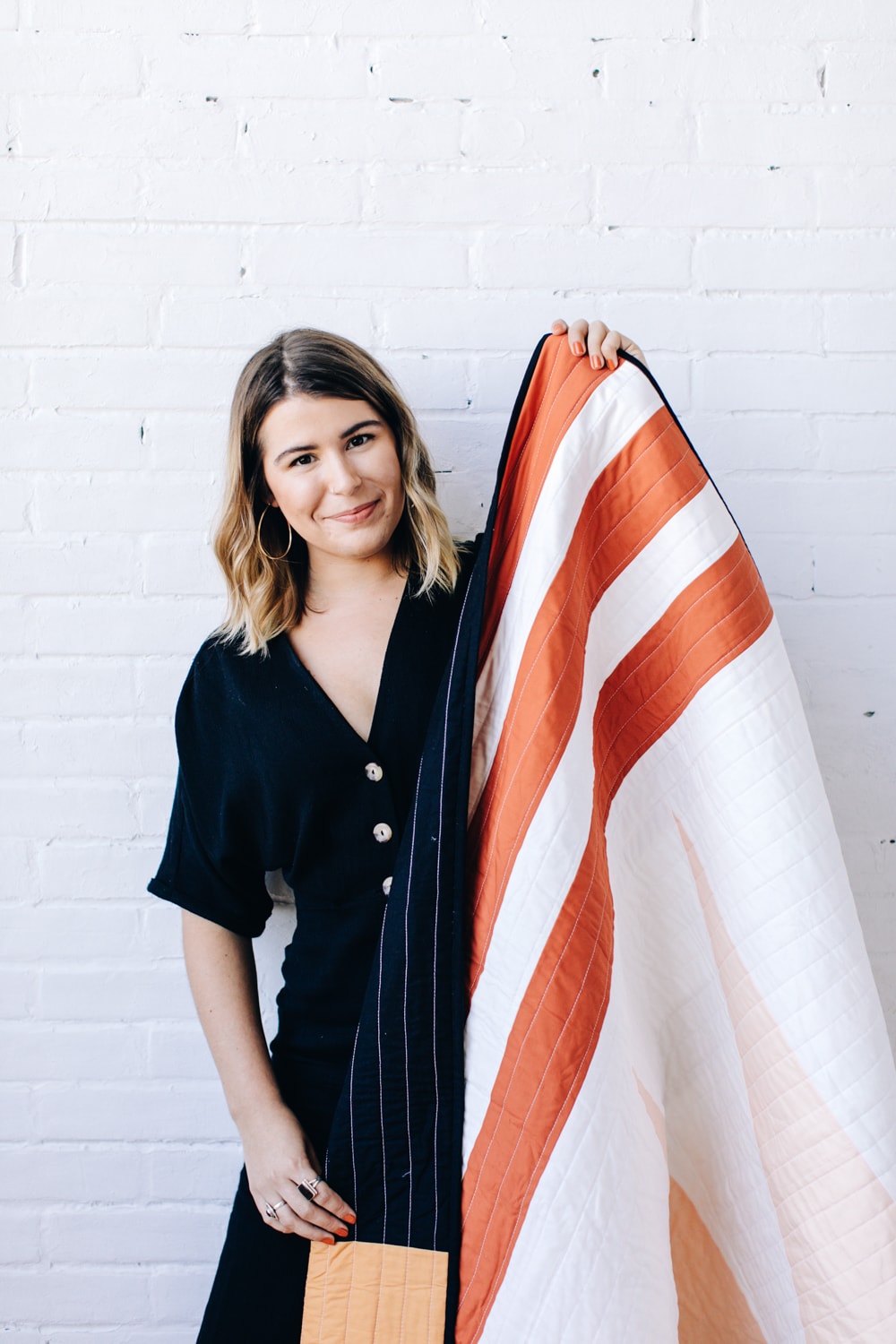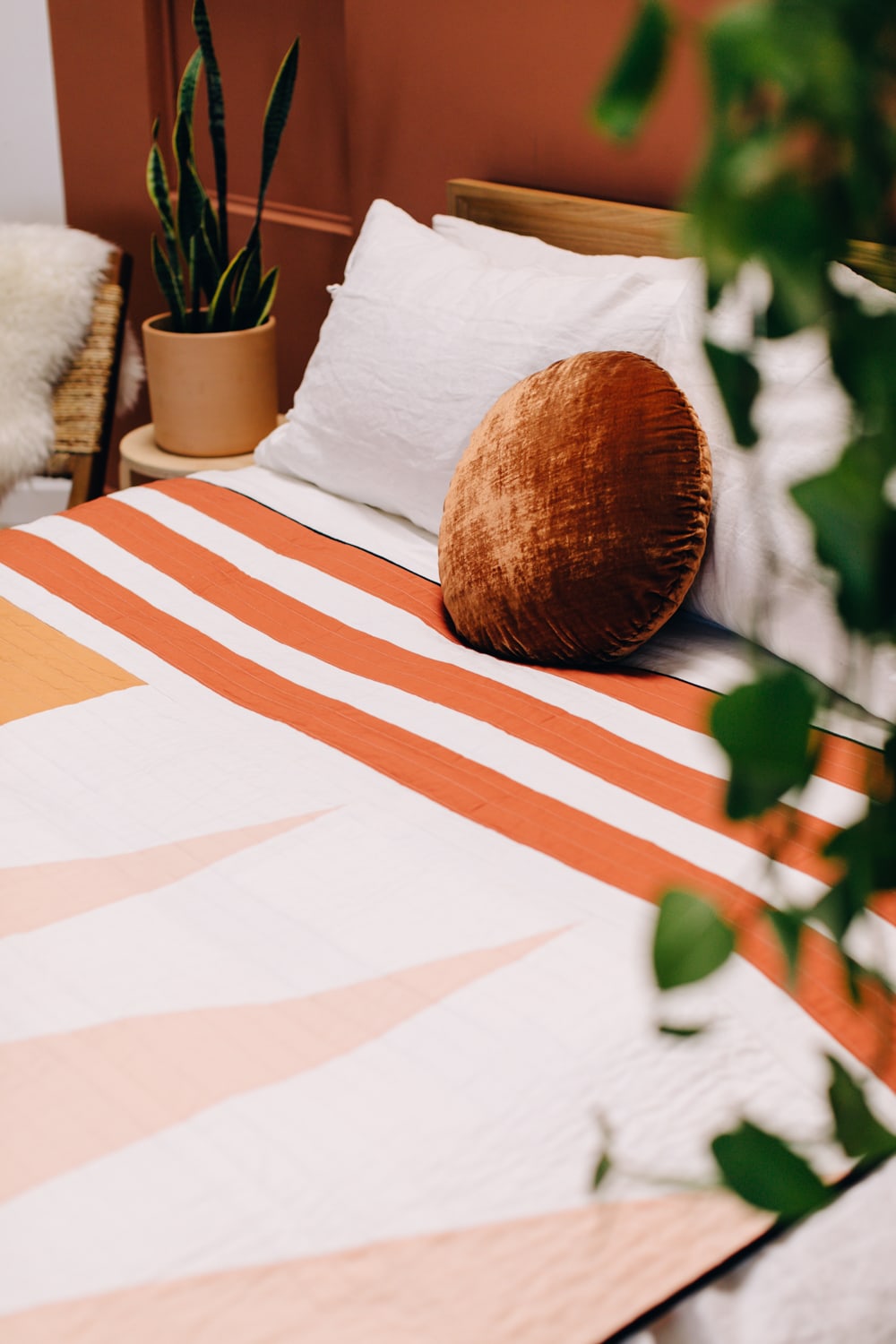 More About Our Artist: Arianna Caggiano
Arianna Caggiano is a modern quilt designer and fiber artist based out of her home studio in Minneapolis, MN.
Arianna's quilting journey began over ten years ago while studying Fiber Arts at Savannah College of Art and Design. She didn't really hone in on her ultra-modern style until 2015. Her work is primarily focused on designing and creating modern quilted home goods and accessories. She primarily uses cotton fabrics and thread although she does love to mix in linen and raw silk on occasion. Her body of work is somewhat of a dichotomy in that she goes from meticulously planned designs to mindfully improvised patchwork and switches back and forth in order to stay fresh. Although these two processes are so completely different, her work sits together and works together as a collection.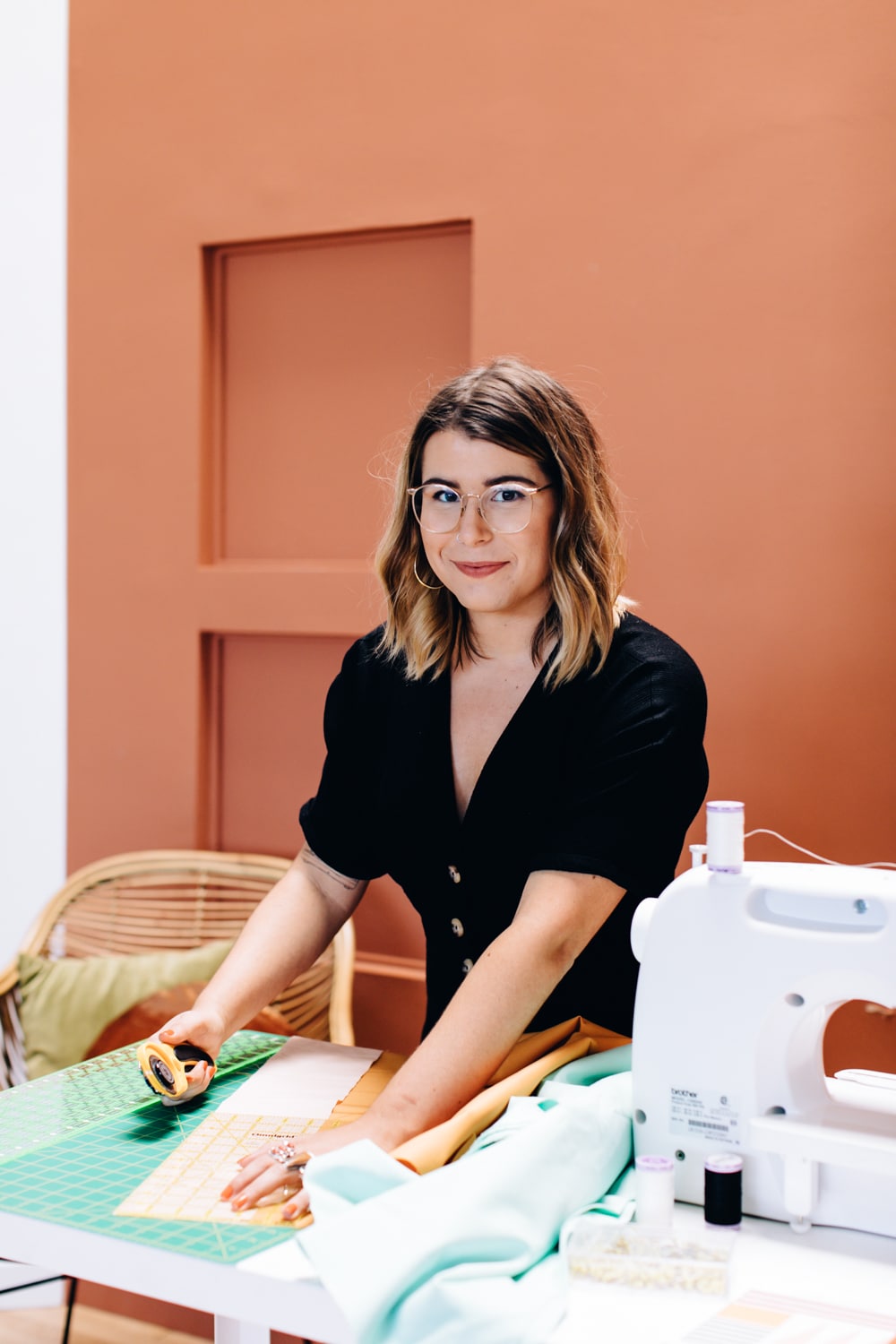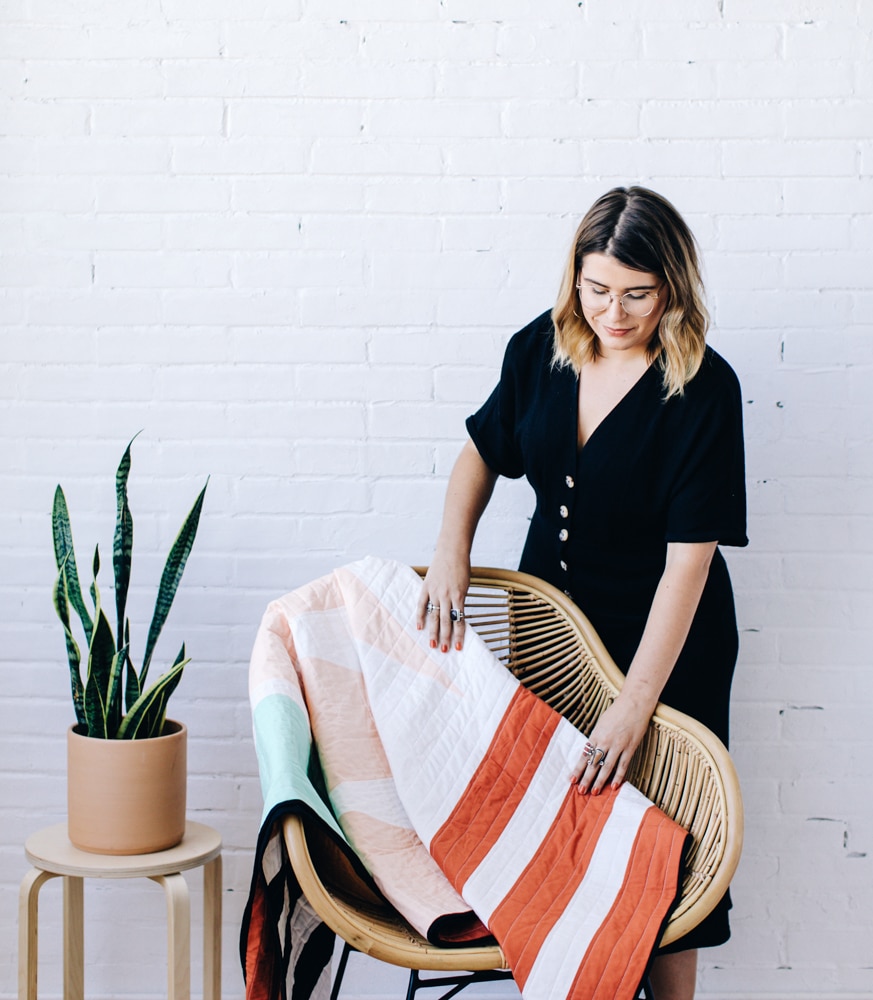 Arianna Caggiano's
Podcast Interview