More Details
ANGELA TCHANG
MACRAWEAVE WALL HANGING

Join us for an exclusive macraweaving workshop where you'll delve into the art of crafting one of Angela's personal favorites—the captivating macraweave design. Angela will guide you through an array of intricate macrame knots and weaving techniques, utilizing her preferred materials like single-twist cord, triple-twist cord, accent cord, and Merino wool roving. By the end of the workshop, you'll be proud to hold your own macraweave wall hangings adorned with gently undulating lines, rich textures, and a subtle touch of color. Your beautiful artwork will be elegantly suspended from sturdy birch dowels.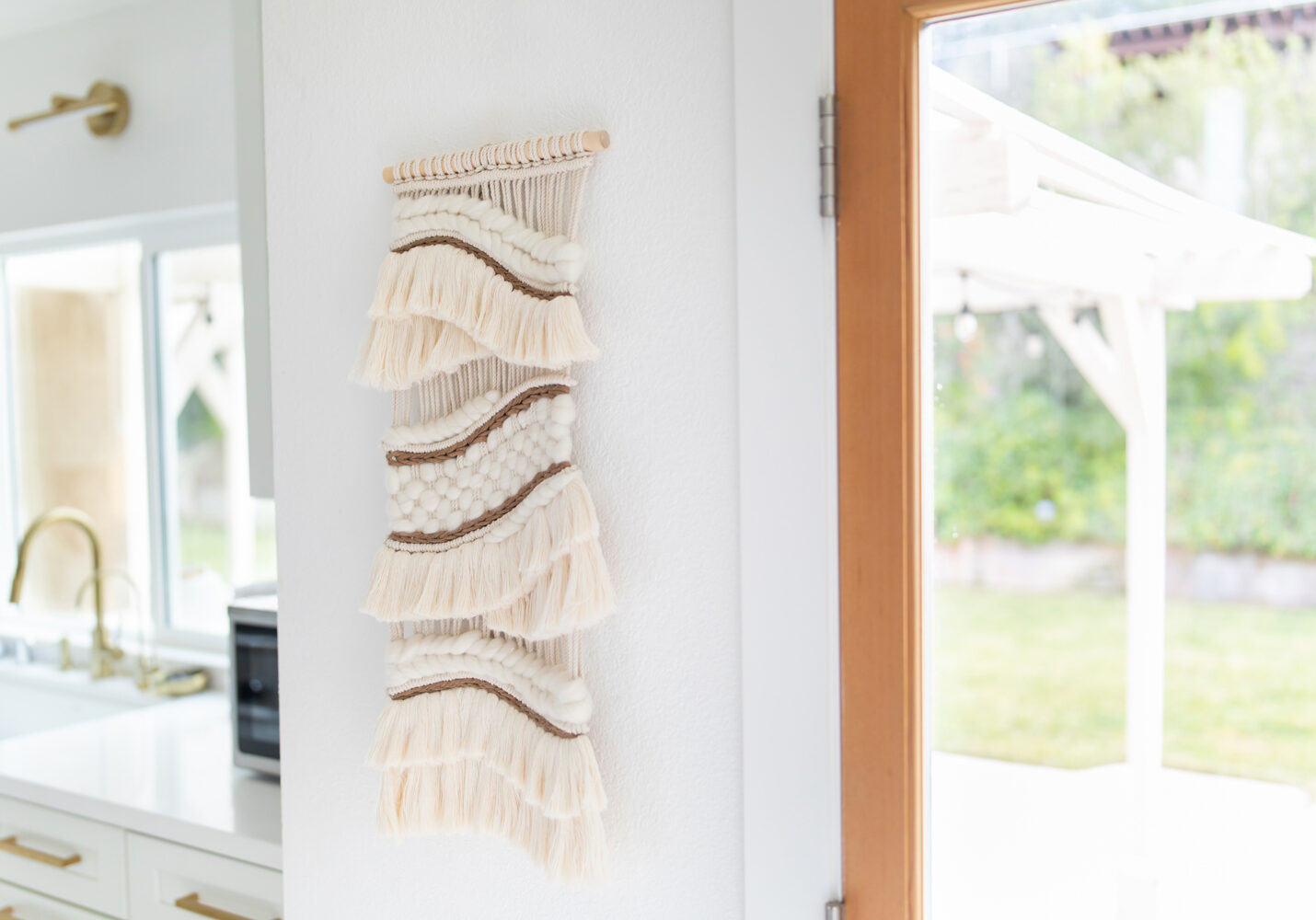 FUTURE WEAVING
Once you've completed your macraweave masterpieces, we encourage you to explore further and create more enchanting macrame wall hangings. The realm of macraweave offers endless possibilities to infuse your artistic expression. Feel free to introduce more vibrant hues into the fringe, larger loops in the soumak weave, or variations of plain weave—unleash your creativity! Your friends and family will undoubtedly be amazed by your skill in crafting a unique and custom wall hanging entirely by hand.
HISTORY OF MACRAWEAVE
The art of macrame can be traced back to ancient civilizations such as the Egyptians and Assyrians where cultures would create hammocks, containers, and nets by utilizing knotting techniques. Although macrame became a popular hobby and form of home decoration in the Victorian era, it wasn't until the 1970s that macrame took the USA by storm. Macraweave wall hangings celebrated a free-spirited lifestyle and offered a bohemian aesthetic to homes. Like most trends, the art of macrame and macraweave is ever popular once again.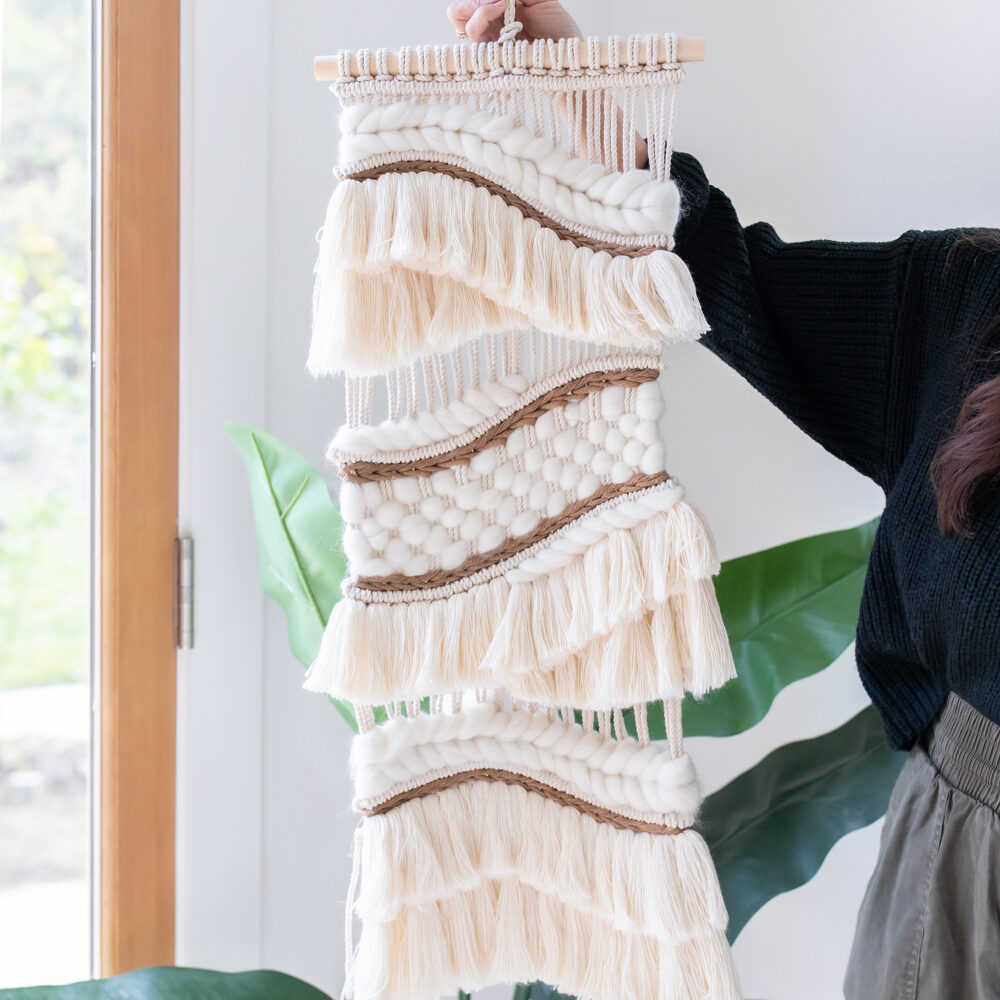 About Our Artist: Angela Tchang
Angela Tchang is the founder and maker behind Free & Fibre. Being a coastal artist, with studio spaces in Vancouver, BC, and San Pancho, Mexico, her artistic inspiration is drawn from the many places she travels and visits. She creates modern and contemporary macrame and macraweave wall hangings with a variety of fibers from all over the world. 
Her love and passion for the fiber arts started as a self-taught hobby 8 years ago, when she found herself wanting to liven up her home with a few macrame plant hangers and accessories. It wasn't until 2018, after backpacking across South East Asia, that she was re-inspired and fell back in love with her artistic side, and ultimately Free & Fibre was born!
When she is not busy tying knots, you can find Angela deep diving in the ocean exploring the wonders of the underworld. As you may notice in her past artwork, she often uses soft wavy lines, which are inspired by her love for the water. 
She is most well known for her large-scale macraweave wall hangings with movement of lines and soft high-quality fibers. She often sticks within the warm neutral/earthy tones but every once in a while you might see her pieces shine bright with playful and vibrant colors.
We can't wait to see how your Macraweave Wall Hanging turns out. Share your creative journey and finished creation with us by tagging @thecraftersbox + @freeandfibre in your social posts. Don't forget to use #thecraftersbox so our community can also see your workshop come to life. Happy making!