More Details
ANASTASIA CHERNOBRIVETS
JESMONITE

This premium workshop invites crafters to explore Jesmonite beyond the fundamentals. Artist Anastasia Chernobrivets will guide you through the process of creating Jesmonite, sharing techniques to create truly unique eco-friendly home decor items. Anastasia's creative muse often draws from nature, embracing coastal aesthetics and eco-consciousness. She encourages crafters to immerse themselves in the soothing rhythm of working with Jesmonite. You may find yourself eagerly motivated to continue your creative journey by the workshop's conclusion.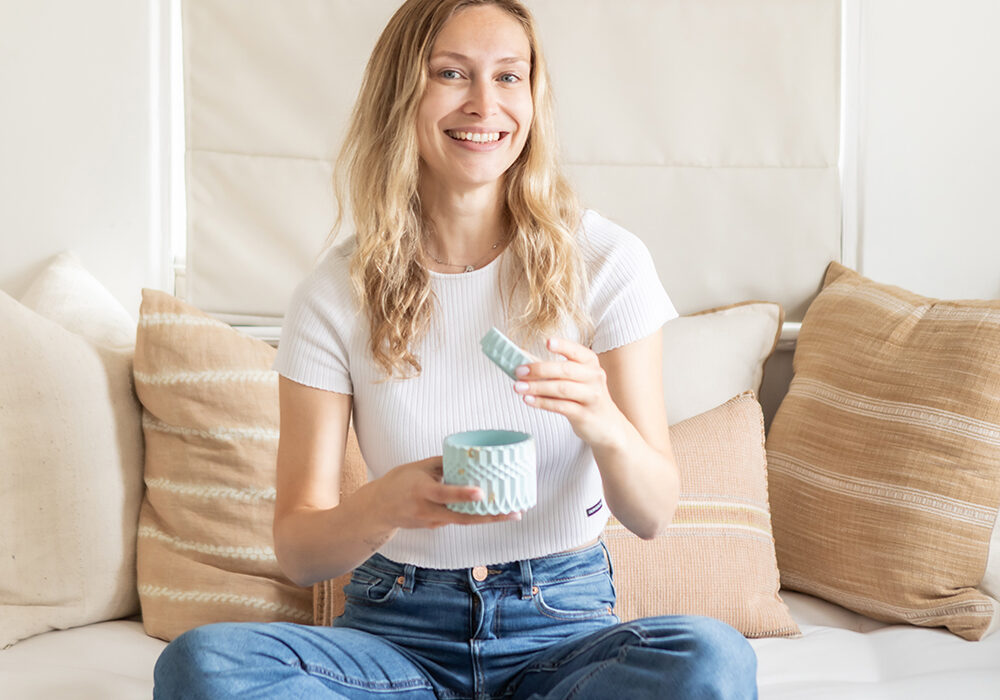 WHAT IS JESMONITE?
Jesmonite is a composite material made from a combination of acrylic resin and gypsum powder, along with other additives to enhance its properties. It is known for its versatility, as it can be used for various applications, including architectural features, sculptures, decorative items, and more. Jesmonite is prized for its lightweight, durable, and easy-to-work-with characteristics, making it a popular choice among artists, designers, and architects.
Jesmonite was initially invented in the UK more than 40 years ago. It was created by Peter Hawkins in 1984 while working for the company Jesmond Dene, which is how the material got its name. Jesmonite was developed as an alternative to traditional casting materials like plaster and concrete.

JESMONITE RESIN MOLDS
The premium silicone molds in this workshop will allow you to create six captivating Jesmonite pieces: a shell-shaped dish, an elegant trinket box, a trio of bathroom accessories, and a circular tray. Anastasia shows crafters how to experiment with Jesmonite pigments to create custom colors, add terrazzo with seashells, and apply gold leaf. She'll also demonstrate a one-cup and two-cup marbling technique that will take any Jesmonite piece to the next level.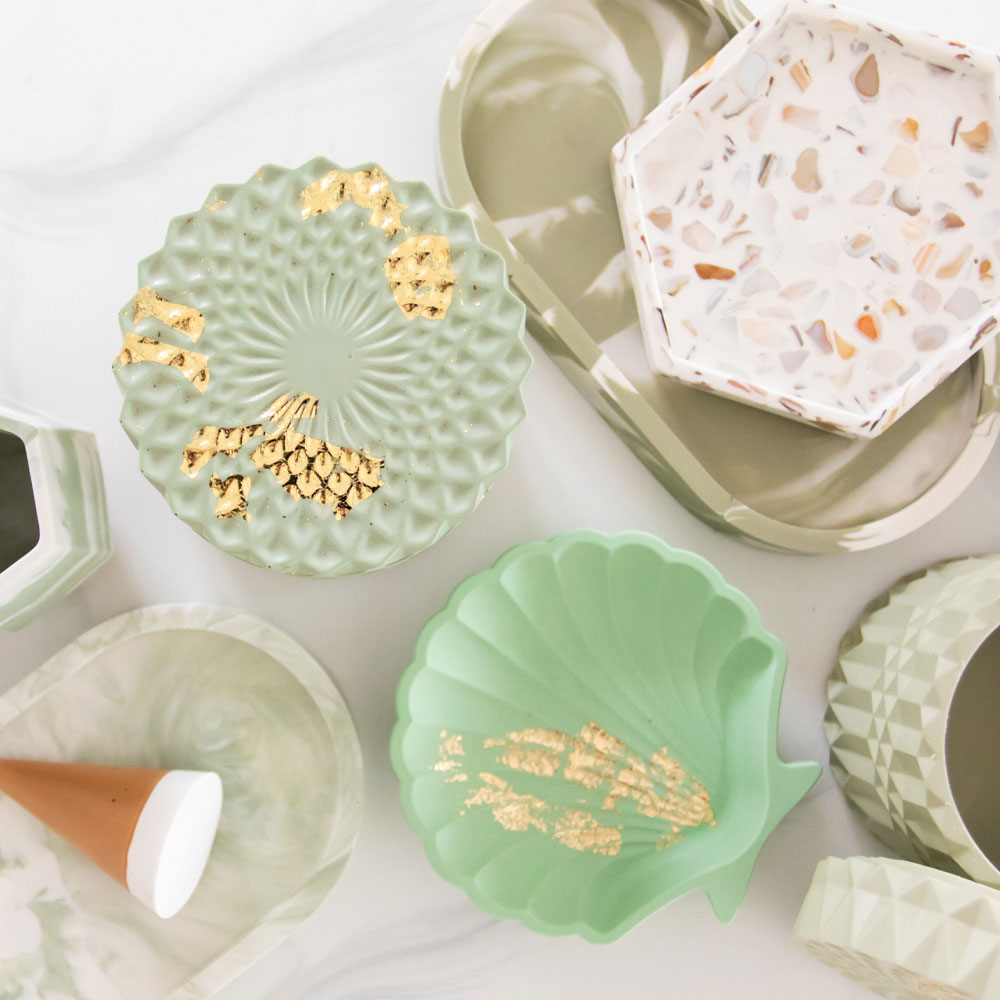 About Our Artist: Anastasia Chernobrivets
Meet Anastasia, the creative mind behind Pepper Please Studio in the enchanting city of Toronto, Canada. Anastasia is deeply committed to sustainable and eco-friendly practices and wholeheartedly embraces Jesmonite for its environmentally responsible properties. Originally hailing from Russia, she embarked on a transformative journey to Canada 17 years ago. Today, her life is a harmonious blend of artistry, family, and nature. Teaching and sharing her knowledge of Jesmonite brings her immense joy. She finds both creative expression and therapeutic release in this enriching process. 
When she's not busy crafting in her studio, Anastasia finds solace in the great outdoors. Whether she's hiking, seeking refuge by the lakeside, or immersing herself in the pages of a captivating book, the beauty of nature serves as an endless well of inspiration for her artistic spirit. In addition to being an accomplished artist, she is a devoted mother to two teenagers and the beloved companion of three furry canines, adding a touch of joy and playfulness to her daily life.