More Details
MICHELLE WHITEHEAD
GEL PLATE PRINTING
Your kit comes with tools and materials to create ten distinct prints. The gel plate has a sensitive surface that allows for imprinting of any texture that sits upon it, and the plate is reusable, durable, and easy to clean. You'll use your inking brayer and inking plate to get an even coating of block printing ink that will be applied to the surface of your gel plate. The high-quality printmaking paper is an ideal surface for the block printing inks. In your kit, you'll be receiving five sheets of the printmaking paper that will be cut in half, allowing for ten gel plate prints.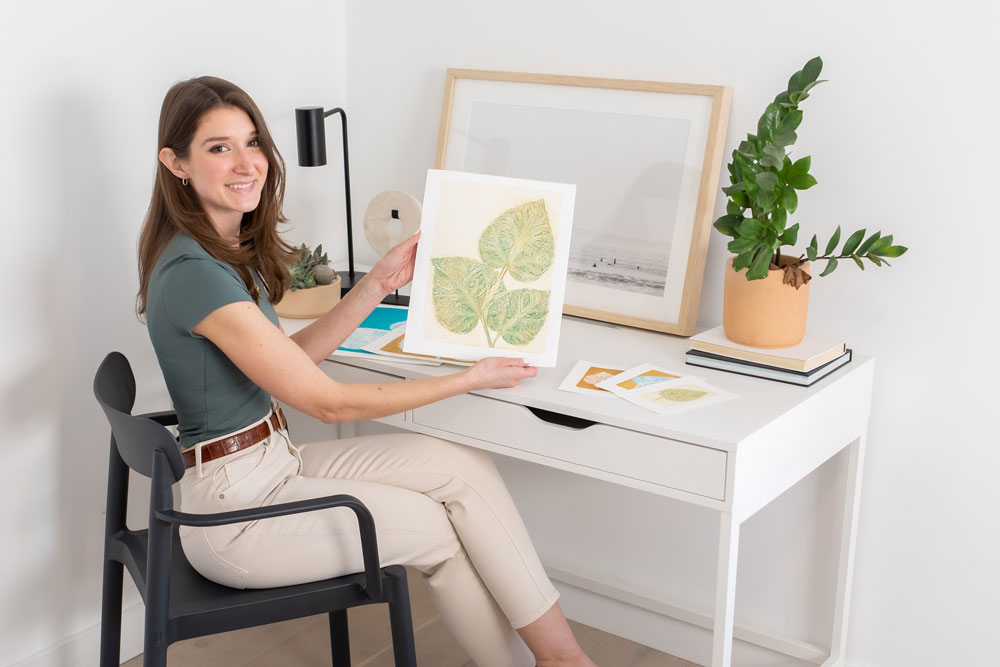 THE BEAUTY OF BOTANICALS
This soothing craft is a wonderful way to take some time for yourself as you reconnect with nature. "One of the things I love most about gel printing is that it really forces me to slow down and observe the beauty and artwork that's in nature around us," says Michelle. Collecting leaves from your own backyard is a great option, or you can grab something special from your local floral shop or grocery.
ONE-OF-A-KIND PRINTS
In the workshop, you'll learn every step of the process to create beautiful, unique gel prints using leaves. "Gel printing is a form of monoprinting, meaning that each individual print created is unique and can only be made once," shares Michelle. Michelle begins with one color and then moves on to incorporating two ink colors for a different aesthetic.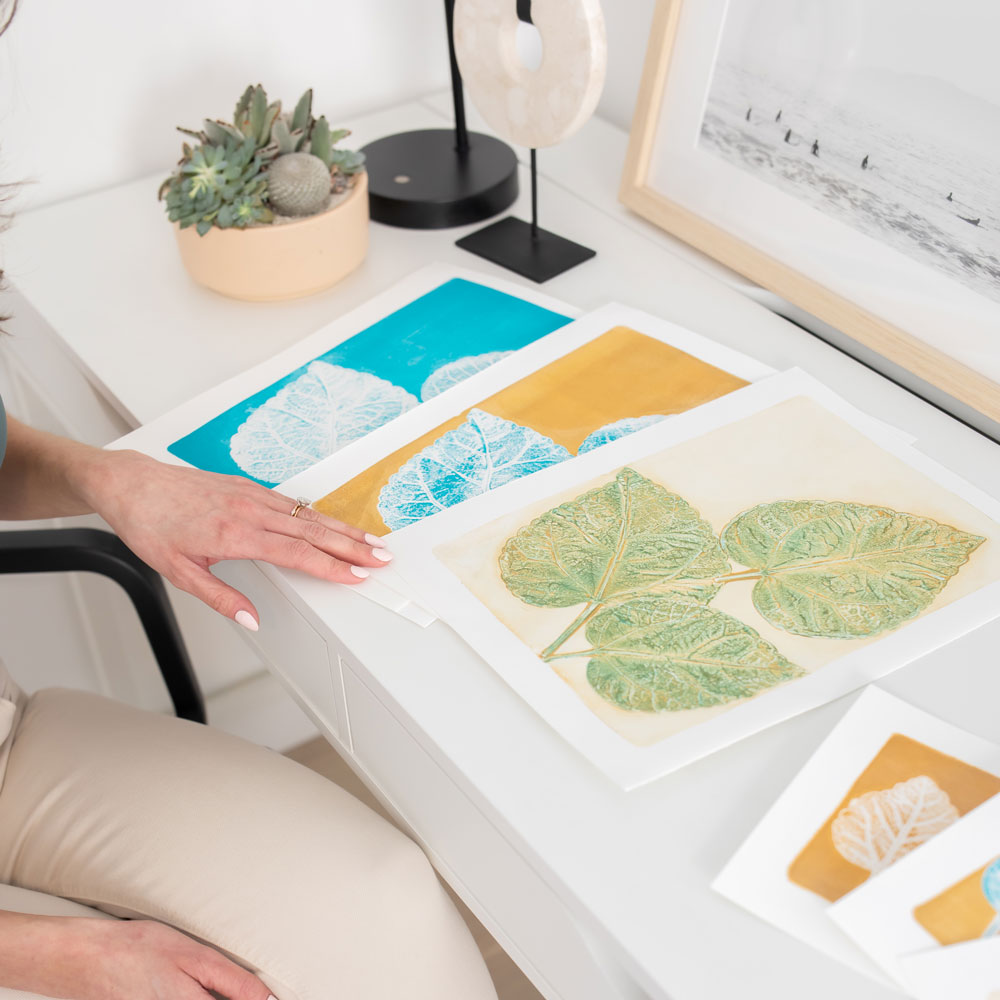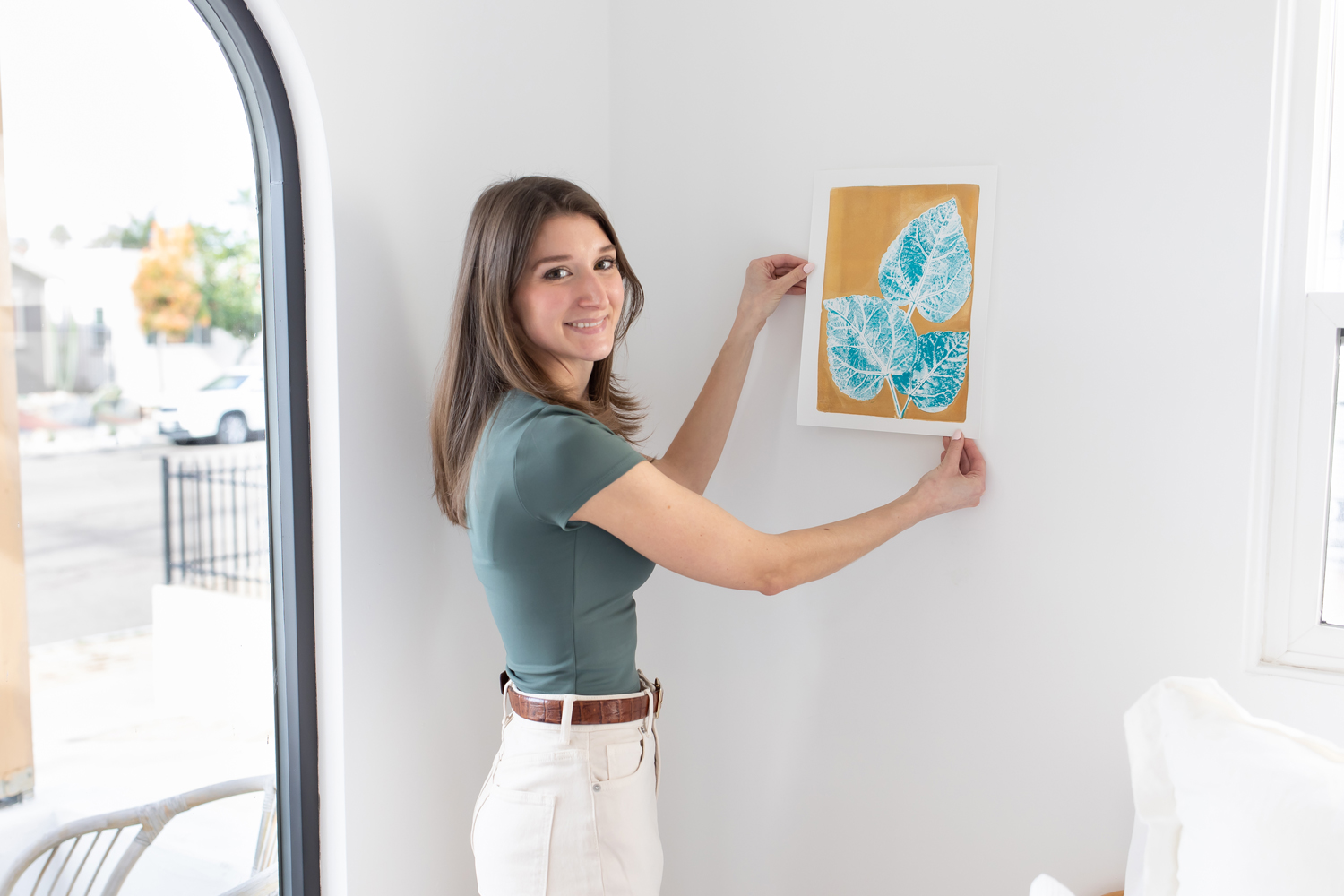 More About our Artist: Michelle Whitehead
Michelle Whitehead is a Pennsylvania-based artist with a love for painting, printmaking, and the outdoors. Combining her passions, Michelle creates beautiful botanical monoprints through the use of a gel printing plate. 
"I often find myself in awe of the organic artwork that is all around us in nature. Whether it's the perfectly splayed leaves on a tree branch or an intricate pattern of veins on a leaf, artwork can be found everywhere—if you just take the time to slow down and see it."
With what started as a quick project to fill walls in her new home, Michelle found the process of foraging for leaves, arranging compositions, and pulling prints from the plate greatly satisfying and addictive. Soon, she began learning the possibilities of gel printing and experimenting with all that it offers.
We can't wait to see how your botanical monoprints turn out. Share your creative journey and finished projects with us by tagging @thecraftersbox + @michelle.lynn.art in your social posts. Don't forget to use #thecraftersbox so our community can also see your workshop come to life. Happy making!