More Details
EMILY ENDO
BASKET WEAVING: PLAITED FLAT REED

This premium workshop is an introduction to plaited basketry. Plaited basketry is a basket flat reed weaving technique used to create square and rectangular baskets. There are three main types of basket making: plaiting, coiling, and twining. Plaited baskets are very strong, sturdy, and structural making them excellent storage containers, vessels, and bags. They are also easy to scale up or down and have a beautiful classic look.
In this video, Emily  will teach crafters how to make 3 different types of baskets using the plaited basketry technique— a simple square plaited storage basket, a rectangular market basket, and a round handled basket. They will discuss foundational plaited basketry techniques, materials and tools, shaping baskets, including handles and straps, basic patterning, and designing your own basket.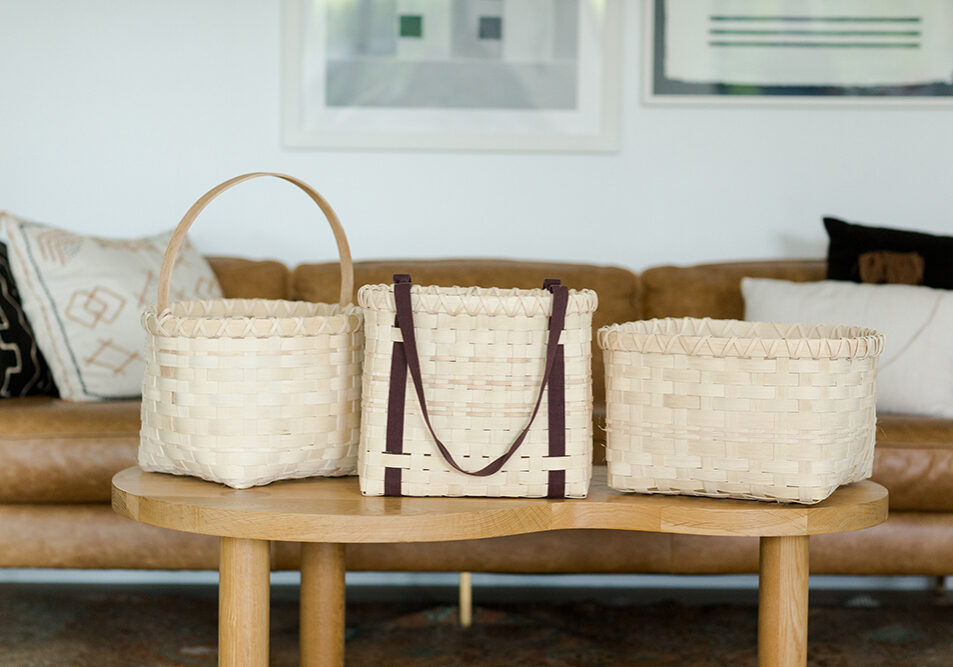 THE BEAUTY OF FLAT REED
Basket reed is made from the core of rattan plants—a thorny vine-like species of palm that grows in the rainforests of Southeast Asia and Indonesia. This kit includes several coils of flat reed in different widths that make up each basket variation. In this workshop, Emily will discuss the pliability that reed has when it is wet and how it hardens into a formed shape as it dries. 
An interesting aspect of basket reed is that once dried, it can be soaked and worked with further. This means that you can work on your projects incrementally; you can let your basket-in-progress dry and come back to it hours, days, or months later by soaking it in water for a few minutes to soften the reed.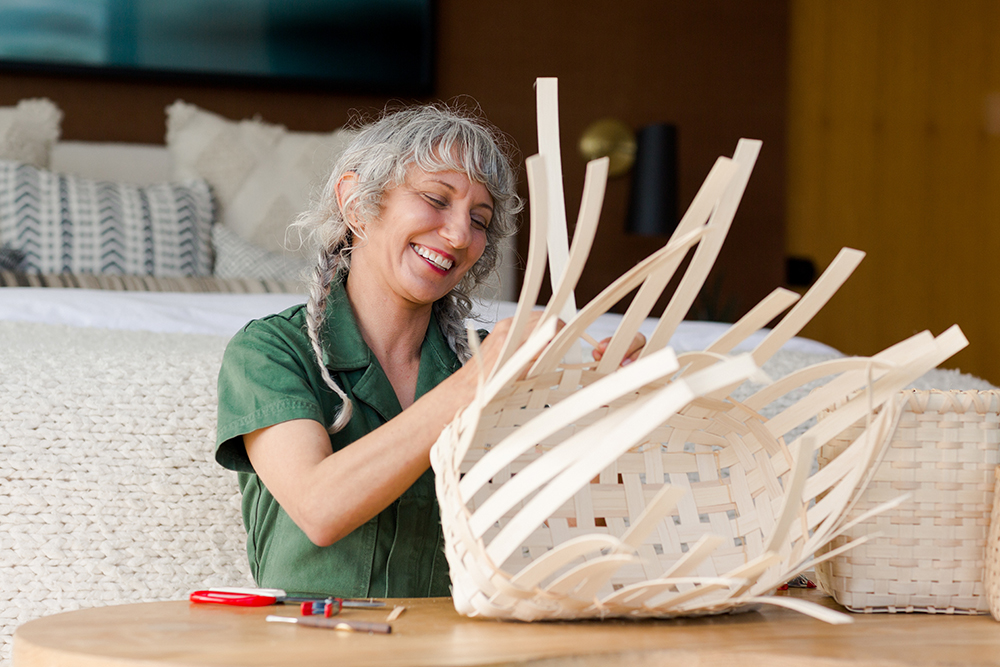 WHAT IS PLAITED BASKET WEAVING?
The term "plaited" refers to the method of weaving where the natural materials are crossed over one another in a specific pattern. This technique is also known as "twining" or "pairing." It is commonly used in various traditional basketry practices around the world. Different types of plaiting techniques can be used, such as checker weave, herringbone weave, or twill weave, each producing distinct patterns and textures. Common materials include plant fibers like rattan, bamboo, willow, or grasses. Strips of bark, reeds, or even recycled materials like fabric or plastic can also be used.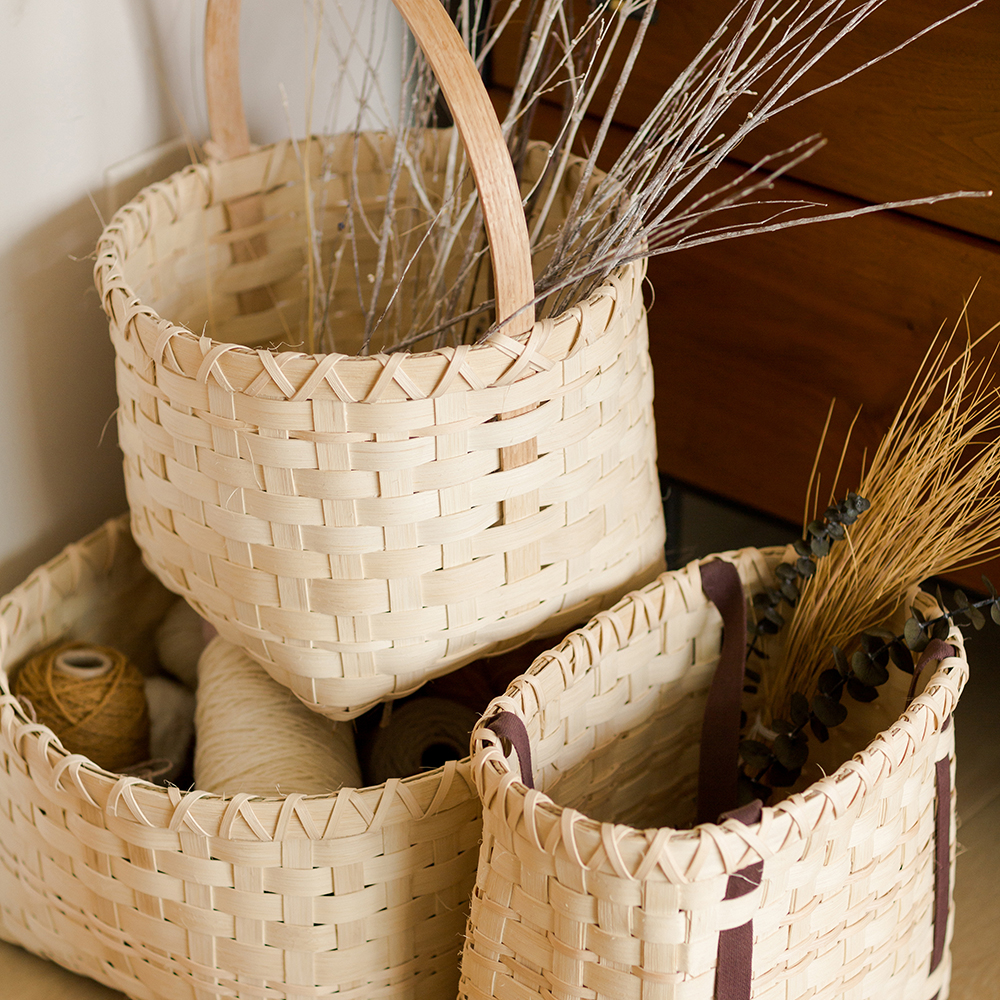 PRACTICAL HANDCRAFTED BASKETS
Each plaited flat reed basket that you create serves a purpose all the while reflecting the natural beauty of reed, seagrass, and raffia when it is woven together in a pattern. The plaited storage basket and handled basket are perfect for holding blankets, fresh-cut flowers, yarn, or knick-knacks. The Market Basket can be used on-the-go as a carrier for produce, as a sturdy picnic basket, or it can be hung as wall decor. 
PLAITED BASKET HIGHLIGHTS
Plaited basketry is believed to have originated in prehistoric times when early humans began to develop techniques for weaving natural materials. The earliest evidence of plaited basketry comes from sites in Egypt and Mesopotamia, dating back to around 7000 BCE. These early baskets were made from materials like grasses, rushes, and reeds, and have been an essential part of many societies for both practical and cultural purposes.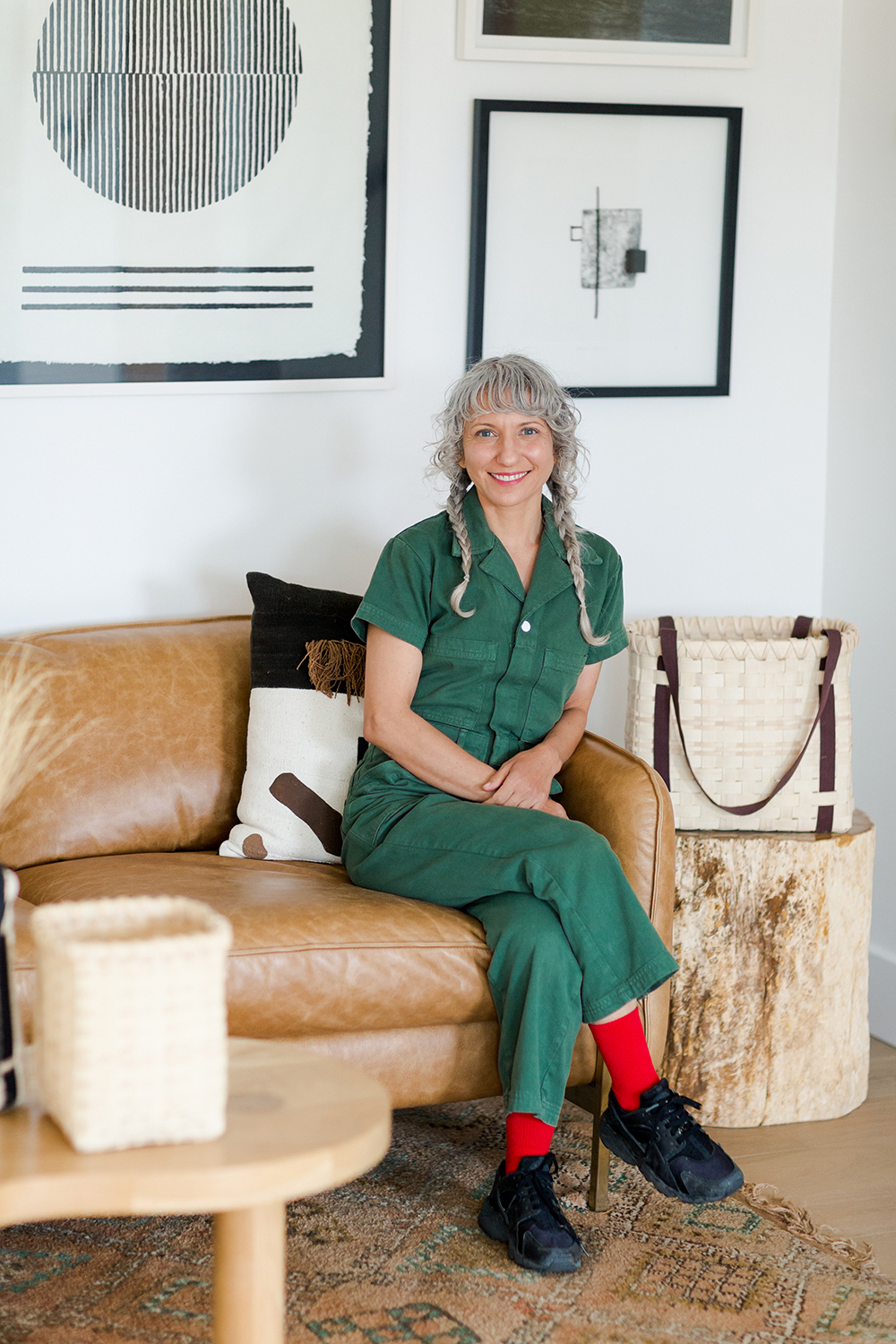 More About Our Artist: Emily Endo
Emily Endo is an artist and educator based in Joshua Tree, California. Their studio High Desert Observatory offers workshops focused on basketry, textiles, glass, aromatics, and regenerative design. High Desert Observatory's goal is to support sustainable relationships with the natural world and hands-on experiential learning.
Emily has taught and lectured at craft institutions across the country including Haystack Mountain School of Crafts, San Francisco Museum of Craft + Design, North Lands Creative UK,  Pilchuck Glass School, the American Craft Council, and the Museum of Contemporary Craft.
Their artwork has been exhibited internationally. Recent press includes Architectural Digest, Interior Design Magazine, Dezeen, American Craft Magazine, Palms Springs Life Magazine, MAAKE Magazine and Frontrunner. 
Emily considers themself a lifelong student of fiber. They have been studying fiber and textiles for 20 years and teaching these processes for over 10. When not in the studio, Emily likes spending time with their dog IO, working in the High Desert Observatory garden, and collecting interesting rocks and shells.
We can't wait to see how your plaited baskets turn out. Share your creative journey and finished creation with us by tagging @thecraftersbox + @highdesertobservatory in your social posts. Don't forget to use #thecraftersbox so our community can also see your workshop come to life. Happy making!