More Details
CARA ROSALIE OLSEN
ACRYLIC GOUACHE PAINTING ON S'WELL WATER BOTTLES
This workshop is a project that blends learning how to create something beautiful and functional on a S'well stainless steel water bottle. You will first begin on paper, exploring the mechanics of using acrylic gouache and proper brush techniques, ensuring you feel both confident and excited about creating your very own water bottle! Then, you will spend time discovering the beauty of mixing paint to create what Cara refers to as "vintage colors," and how to achieve successful composition. At the end of this workshop, Cara will demonstrate how to seal your water bottle to protect it from daily use.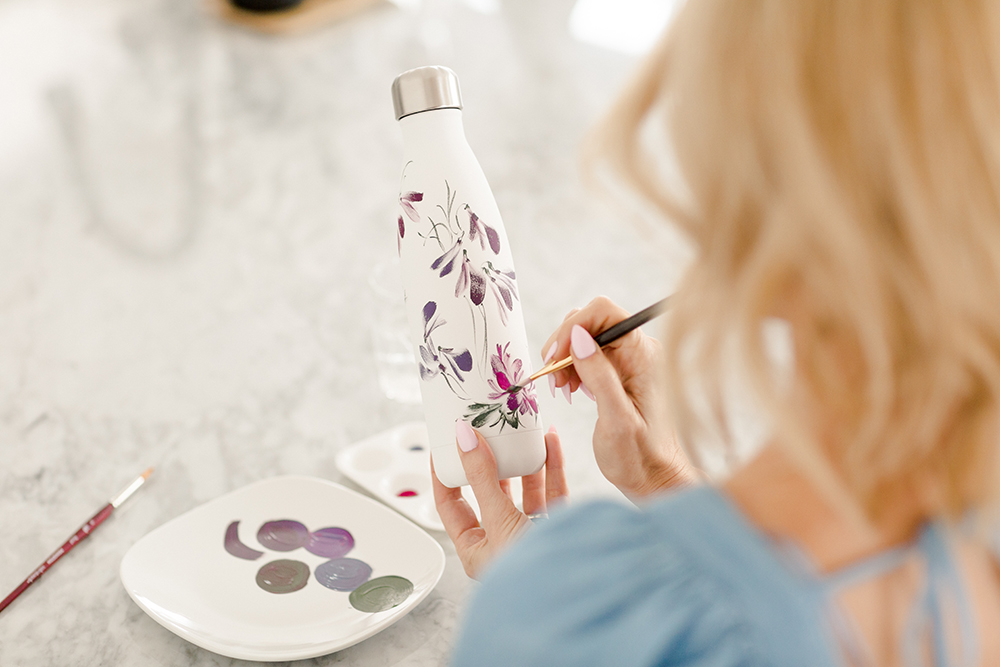 LEARN TO PAINT FROM THE HEART
While Cara offers some step-by-step directions on how to paint florals, she highly encourages painting with a gestural approach. Instead of focusing or getting too caught up in the details, Cara suggests relaxing and capturing the essence of a flower in a way that is personal to you. Enjoy the flow of the paintbrush and don't take yourself too seriously.
MORE ACRYLIC GOUACHE IDEAS
The fun doesn't stop upon completing this acrylic gouache workshop! With the education you'll learn in this workshop, you will be able to paint on virtually any surface: coasters, jewelry, charcuterie boards, and trinket dishes. Acrylic gouache painting turns everyday items into beautiful pieces that can then become gifts for friends and family!
HOLBEIN GOUACHE HIGHLIGHTS
The acrylic gouache used in this workshop is from Holbein, the largest and most reputable brand of professional artist materials in the US. Holbein's uniquely made gouache is smooth, vivid, and not as thick as traditional acrylic paints. With Holbein's acrylic gouache, the color you see when it's wet is the color you see when it's dry. Holbein stands by the statement that "there are no substitutes for quality," and that is easily reflected in the company's high-quality art materials.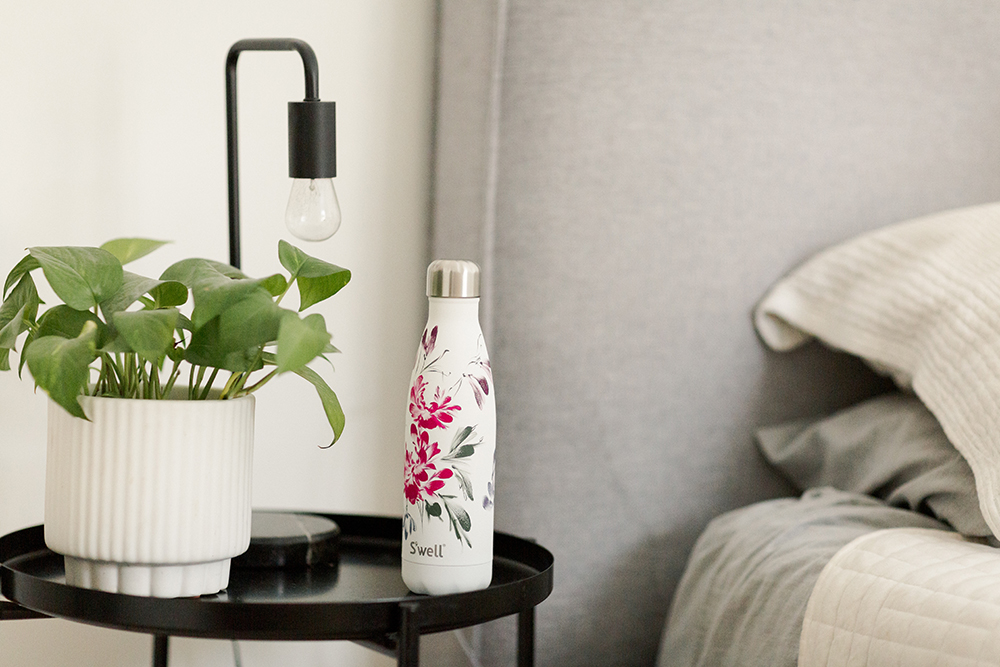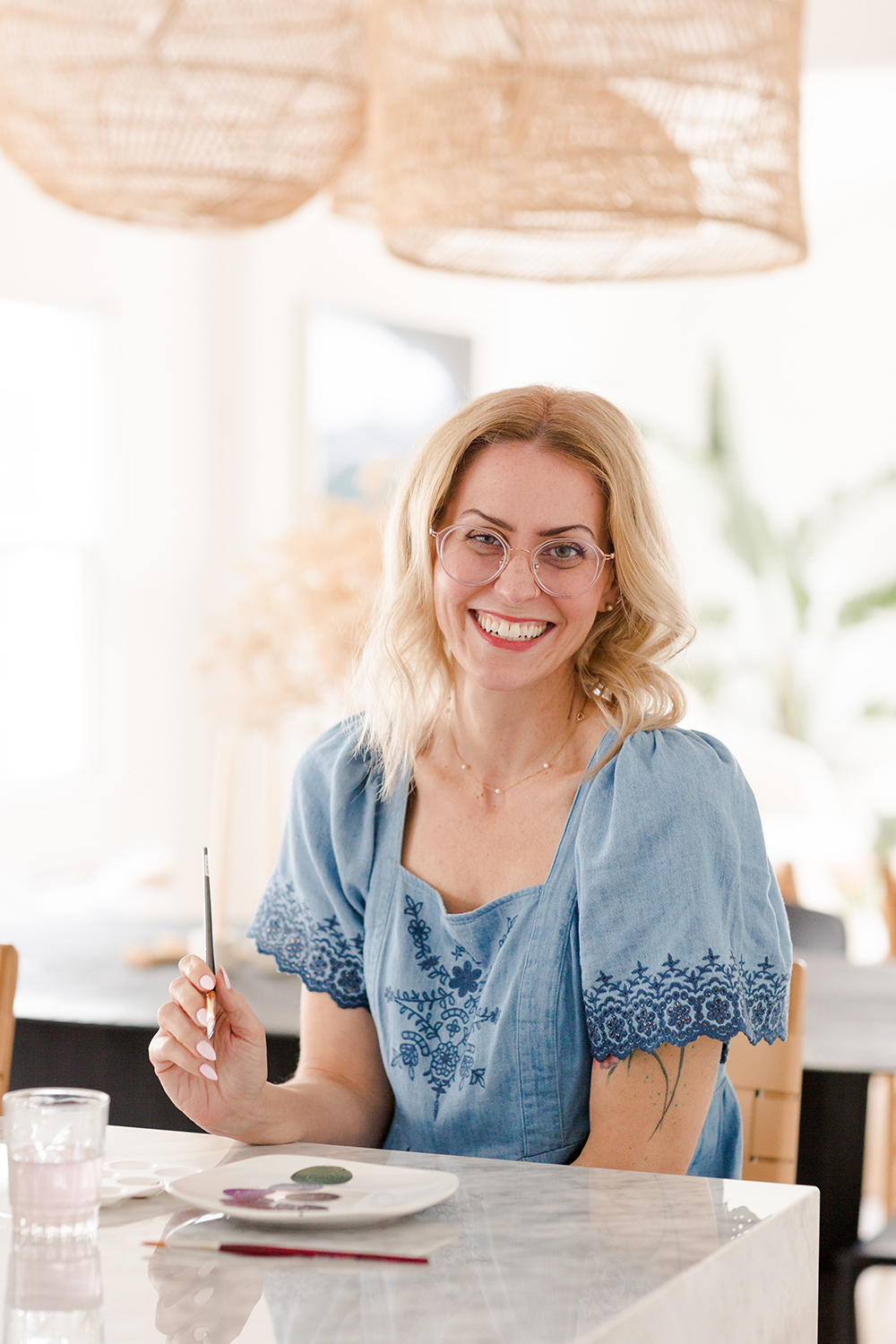 About the Artist: Cara Rosalie Olsen
Cara Rosalie Olsen is a California-based artist with a deep and effusive passion for flowers; a few favorites being peonies, dahlias, ranunculus and foxglove, though she has yet to meet a flower (or a weed, for that matter) she doesn't like. As a fine artist well recognized in the community, she is known for her expressive style of painting, infusing her work with a vintage-esque quality that awakens longing for a time when life moved much slower. Her heirloom paintings and decorative homewares continue to be a favorite among treasured collectors. 
Cara's work has been featured in several publications and blogs worldwide. She feels grateful to have partnered with clients such as Laura Ashley, Darling Magazine, Monika Hibbs, Michaels Arts & Crafts, Winsor and Newton, and Princeton Brush to name a few. Her portfolio includes a variety of custom design work such as textiles, stationery, hand-painted ornaments, as well as wholesale collaborations and private commissions. 
Cara is also an author and watercolor instructor; her book Watercolor Painting for Beginners remains to be a best-seller on Amazon and can be found via her website and anywhere books are sold. You can also access her online classes via Skillshare, where Cara delights in teaching budding creatives how to seek inspiration, hone a "voice" of their own, and guide them on an enriching path full of exploration, growth and beauty. She fully believes the real magic resides in being brave enough to make big mistakes, and that enjoying one's process is the ultimate goal of creating.
When she's not using every spare moment available to paint in her home-based studio, you can usually find Cara spending time with her two little girls, Hazel and Violet—probably at a casual-welcome-all tea party, light on the tea, heavy on the rainbow marshmallows and goldfish crackers. While her children are small, Cara is fully invested in this season of motherhood and knows the time will come when her days once again become her own. She is also enjoying (when time permits) the slow art of assembling a home recently purchased with her husband/best friend. Above all, she is grateful to God for this perfectly imperfect life and forever in debt for this gift of creation that Cara is blessed to call her job.
We can't wait to see how your Acrylic Gouache Painting on S'well Water Bottles Workshop turns out. Share your creative journey and finished creation with us by tagging @thecraftersbox + @rosaliegwenpaperie in your social posts. Don't forget to use #thecraftersbox so our community can also see your workshop come to life. Happy making!