RACHEL BREUKLANDER
MACRAMÉ LANDSCAPE
Welcome to our workshop exploring macramé landscape! Macramé takes many forms, but at its roots is the unique art of tying knots in a series of patterns to create custom designs from cotton rope and string.
In this workshop, artist Rachel Breuklander shows us how to take macramé to the next level by focusing on dyed cotton string to embellish and build knotted landscapes using a simple combination of classic knots such as the lark's head and square knot. Rachel shares a beautiful pattern with us in her original kit and two more as add-ons to explore. Stay tuned as we launch additional shades of custom dyed cotton rope to continue your exploration in our Marketplace!
A brief history: macramé has made its way back into pop culture over the last several years with a modern and updated twist. It was last popularized in the 1970s when plant hangers, lampshades, and other bohemian creations joined mainstream culture and fashion.
Did you know that macramé can be traced back much earlier than that? The origin is generally attributed to Arabic weavers during the 13th century who used decorative knots to finish the loose ends of hand-woven textiles. Decorative knot-tying can also be traced back to third-century China on ceremonial textiles and wall hangings. The craft eventually spread throughout Europe and became a common way for early maritime sailors to spend their days at sea creating complex, decorative knots that had many practical uses aboard their ships and turned out to be great entertainment and sources of income as they would sell and barter their knotted goods while on land.
Our artist: like the craft itself, Rachel has spent years developing her skills and finding her voice in the macramé community. After some reflection and time outdoors, she found a way to combine her passions for both fiber art and nature, and her macramé landscapes were born. Rachel has devoted much time and research to her materials, including sourcing the custom dyed cotton string she uses today - the same material we are including in this kit. And what a wonderful string it is! Not only is her cotton string of choice durable, like you'd expect of a macramé rope, it's incredibly soft and malleable. Translation — no more blisters! Experienced fiber artists know how rare this is, and we are so excited to share with you (and your hands) our palette of earthy colors.
In this workshop, we start off with one of Rachel's favorite landscapes inspired by Joshua Tree. Once Rachel teaches us her skills, you'll be able to start creating scenes that are special to you. We hope you enjoy connecting with nature and art through this unique take on macramé.
Share with us! We hope you enjoy this workshop, we'd love to see how you are inspired to create. Be sure to share with us by tagging @thecraftersbox, our featured artist @thelarksheadshop, and using #thecraftersbox so all can see your work! Happy making with this special workshop.
This workshop includes: 
A detailed, digital workshop by Rachel Breuklander on how to build your own macramé landscape wall hanging
A live Maker Chat Q&A for our community to join in creative conversation
Tools and materials from artisan suppliers, curated for you, by Rachel
The tools & materials included in this kit:
Natural cotton cord, 175 ft
Rosé cotton cord, 75 ft
Currant cotton cord, 75 ft
Honey cotton cord, 25 ft
3/4 x 12" wooden dowel
Fabric scissors
Yarn needle
Biodegradable comb
4" S hooks
Washi tape
60" soft measuring tape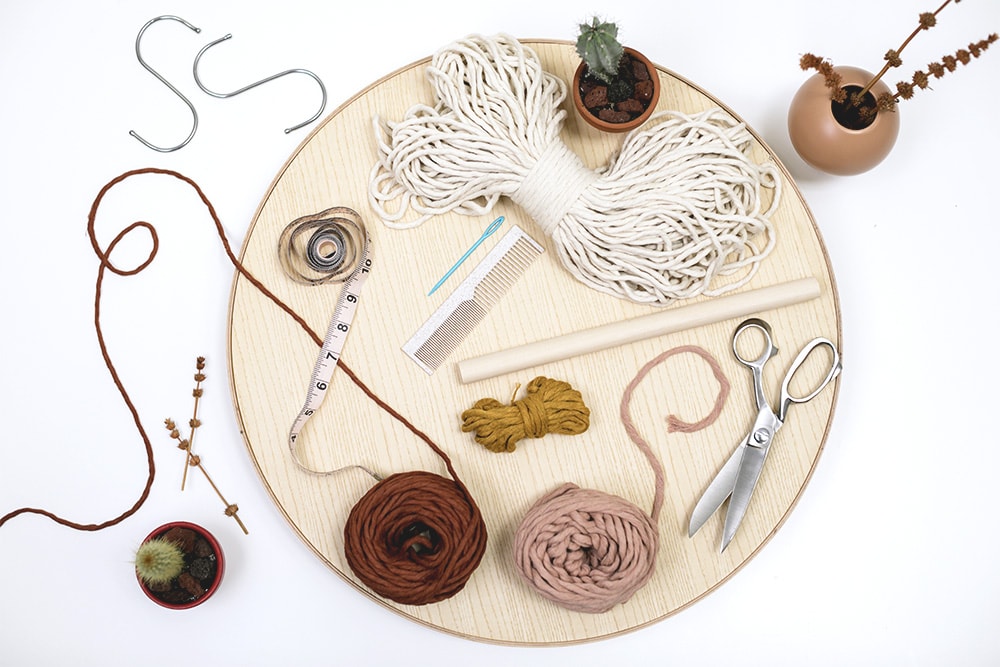 =Rachel Breuklander's
Maker Podcast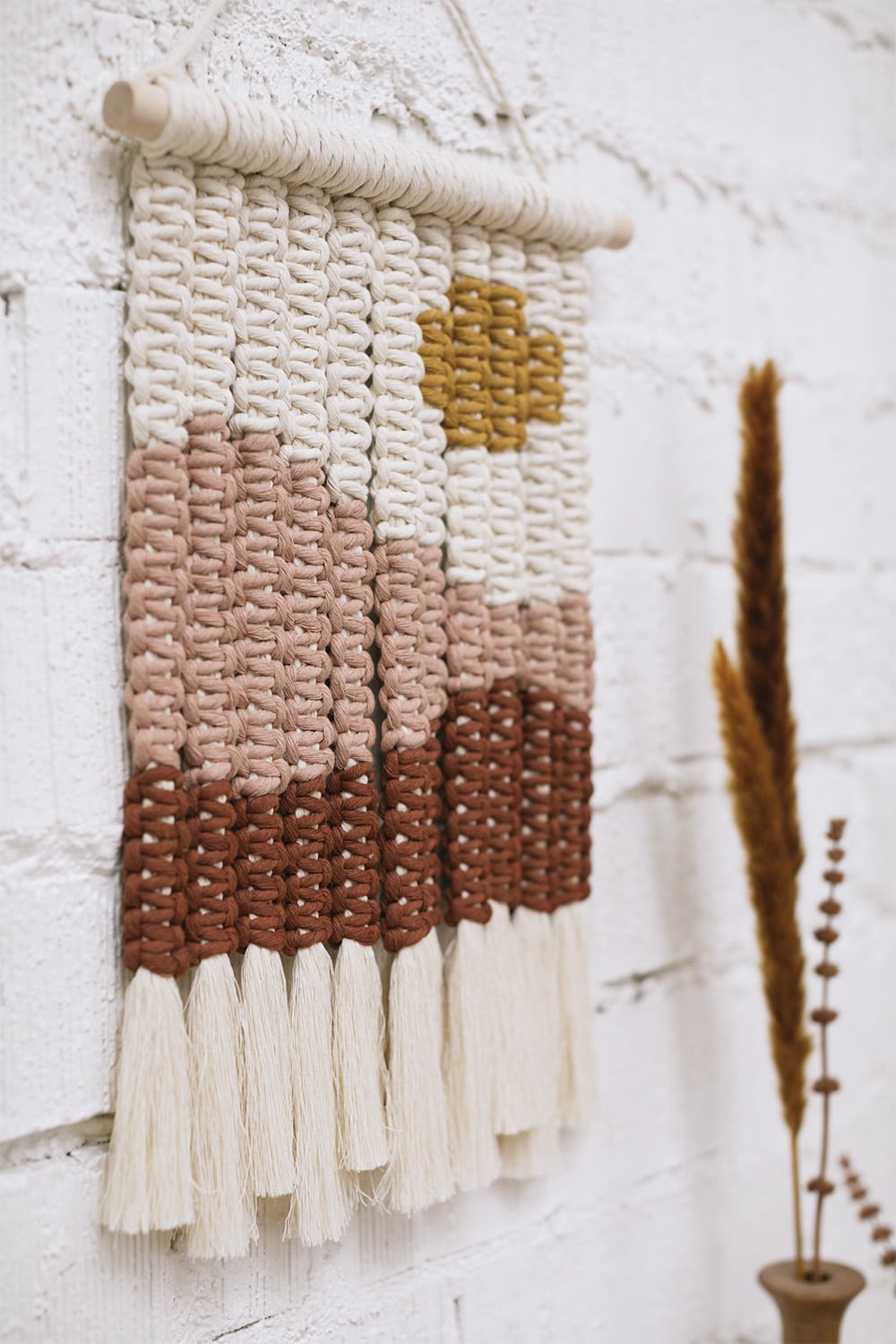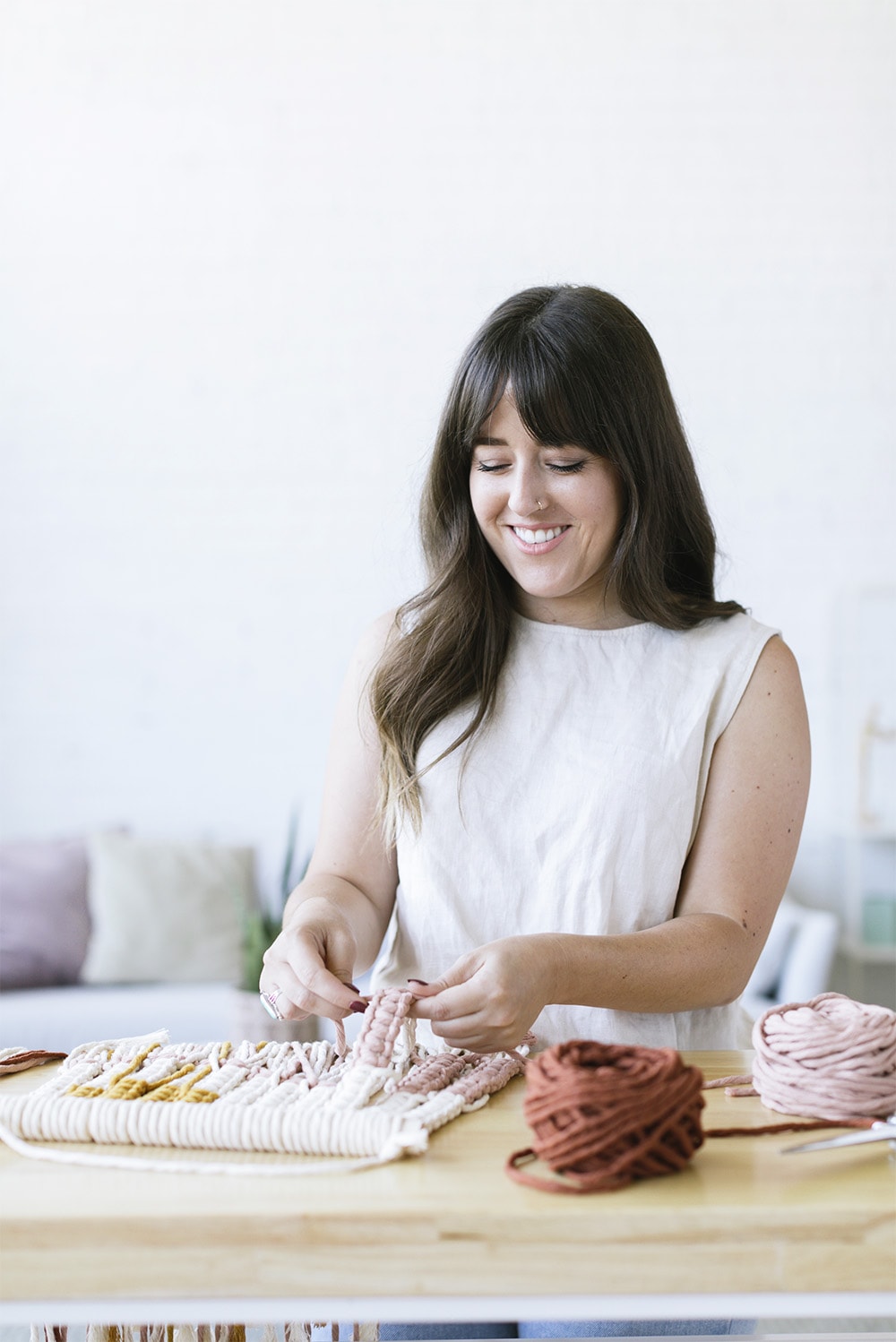 More About Our Artist: Rachel Breuklander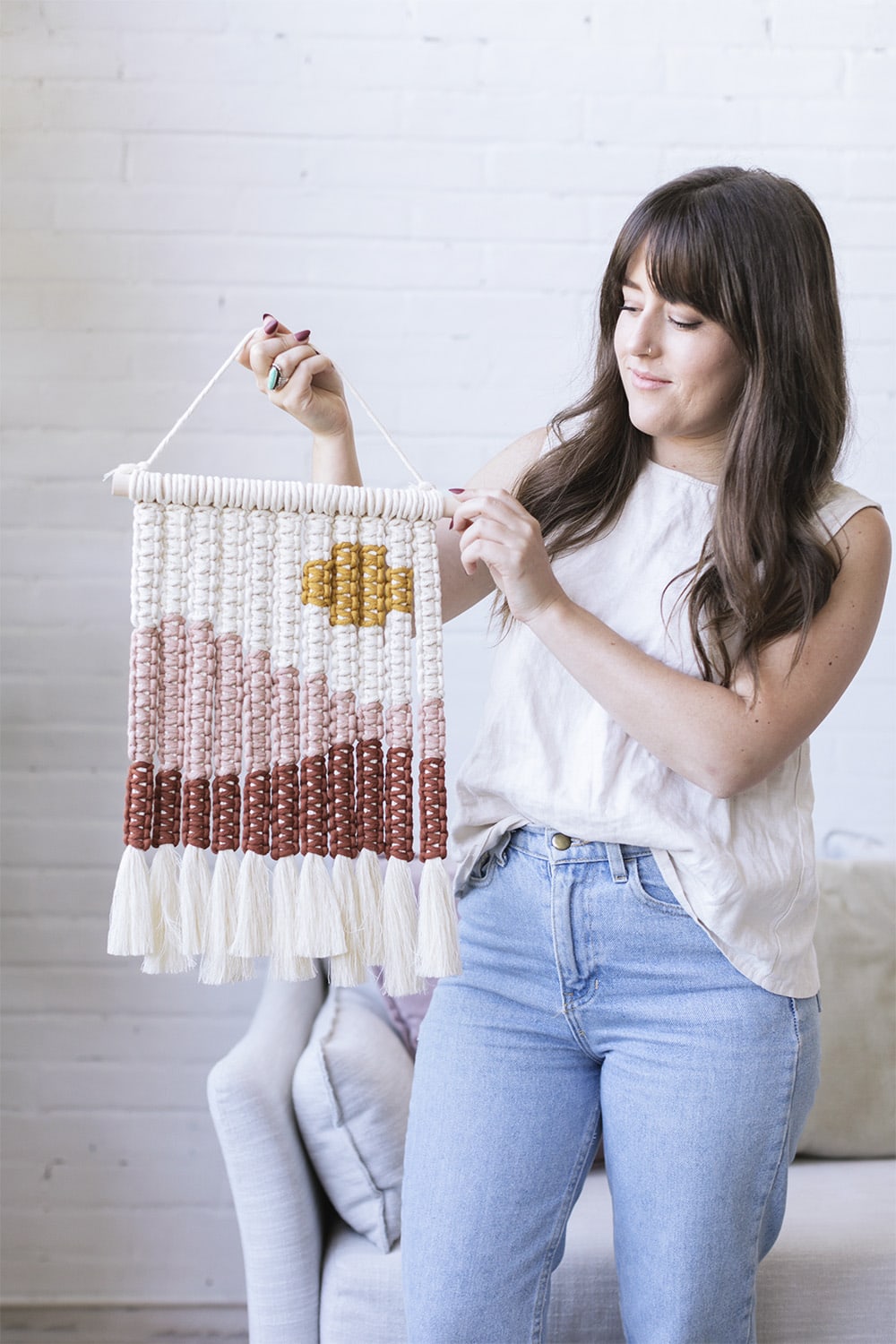 Rachel is a Southern California based macramé artist with a love for all things outdoors. When not tangled in a mess of string or knotting her heart out, she is most likely hitting the local trails and beaches with her pup, Finn, in search of new hiking spots or driftwood for projects.
Her macramé journey began as a creative outlet several years ago after falling in love with the idea that beautiful works of art could be created solely using unique combinations of simple knots. The OG macramé 'landscape' artist spent years developing her skills and finding her voice in the art, which is how she found a way to combine her passions for both fiber art and nature.
Want some more inspiration? Rachel runs her own creative studio, The Lark's Head, using organic materials such as foraged driftwood (that Finn likely found on their adventures), 100% cotton cord, and eco-friendly packaging. In case you didn't think she could get any cooler, Rachel also donates 10% of her monthly proceeds to a charity or organization each month.
We're so excited to have you join us, Rachel.