More Details
MANDI SMETHELLS
WRAPPED FIBER SCULPTURAL ART
In this workshop, artist Mandi Smethells introduces us to her sculptural fiber art by sharing how to build a wrapped rainbow in her iconic style. Working with specialized tools (such as an arched upholstery needle) and materials she's curated over time, Mandi offers a glimpse into her passion and work to create colorful, playful, beautiful wall art.
From an extraordinarily soft cotton rope to a wool blend yarn - in a rich, organic color palette - Mandi's workshop kit has been thoughtfully built as an introduction to a sculptural fiber art making journey. Utilizing a wrapping technique that helps to build upon the 3D elements of her work, Mandi has developed unique techniques that come from years of weaving experience. We feel honored to be let in on her secret - and to share such a beautiful craft with you.
Mandi is a fiber artist from St. Paul, Minnesota. She uses yarn, rope and other materials to create unique works of art inspired by her role as a mother and her passionate love of nature. Often whimsical, colorful and cheerful, her works are chosen to bring joy to spaces occupied by children and adults alike. With a background in printmaking and a degree in fine arts, Mandi has been practicing creativity in many different forms for as long as she can remember.
The yarns offered in this kit introduce a brand new The Crafter's Box wool blend yarn collaboration that we're incredibly proud of. Using colors inspired by nature and materials such as wool, alpaca and acrylic (which provides strength) - this yarn is specially made in an Italian mill from colors curated by Mandi. Our hope is that our wool blend yarn will inspire future fiber making of all kinds.
We can't wait to see how you are inspired to explore using this technique! Be sure to share with us your process and your project by tagging Mandi at @mandismoothhills, @thecraftersbox and using #thecraftersbox, we'd love to see your work. Happy making.
More About Our Artist: Mandi Smethells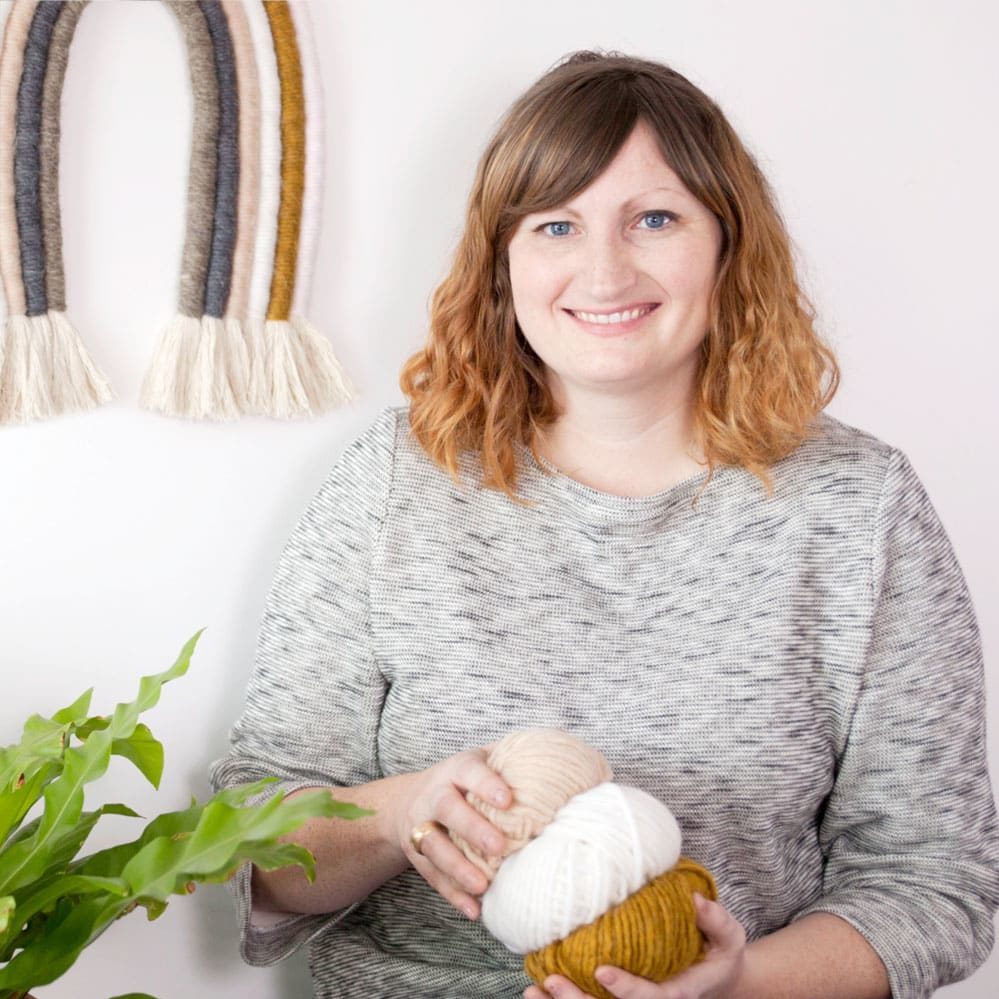 Mandi Smethells is a talented, passionate textile artist. Mandi views weaving and fiber arts as a language - a way to express herself, give shape to her thoughts and mood, and communicate her love for beauty. A true artist, Mandi has been creating long before she found weaving. With a degree in fine arts - and a background in woodworking, printmaking, and photography - she combines multiple facets of creative knowledge to keep her textile art fresh, innovative, and personally fulfilling. Though she loves all kinds of creative processes, she felt an immediate connection and appeal for weaving and is thrilled to share that love with you. Mandi currently lives with her family in St. Paul, Minnesota in their 1920s bungalow.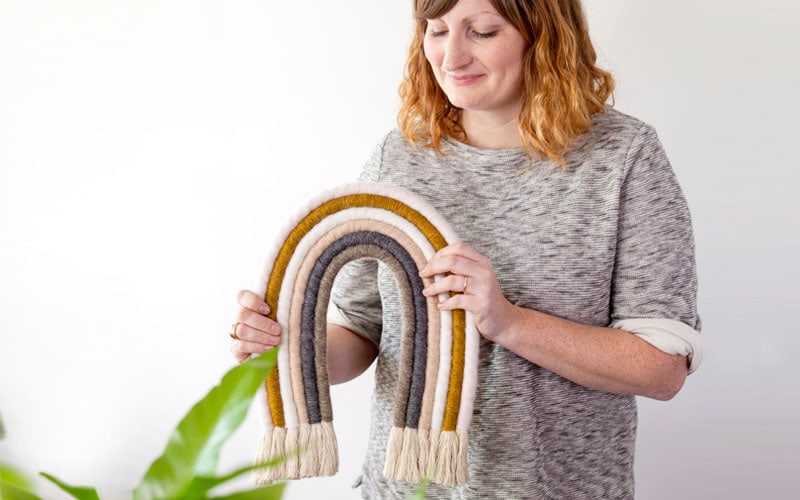 Mandi Smethells'
Podcast Interview