More Details
LINDSEY CAMPBELL
WOVEN FOOTSTOOL
This woven footstool project combines weaving with solid wood to create a strong, functional, and beautiful piece of furniture. In this workshop, you will be using a method called Danish cord weaving for a beginner-friendly bench project. The class starts out by introducing the unique materials, including a custom-built footstool frame, paper cord, and Danish cord nails. Lindsey provides 12 patterns to choose from to create a unique footstool that matches your home and style.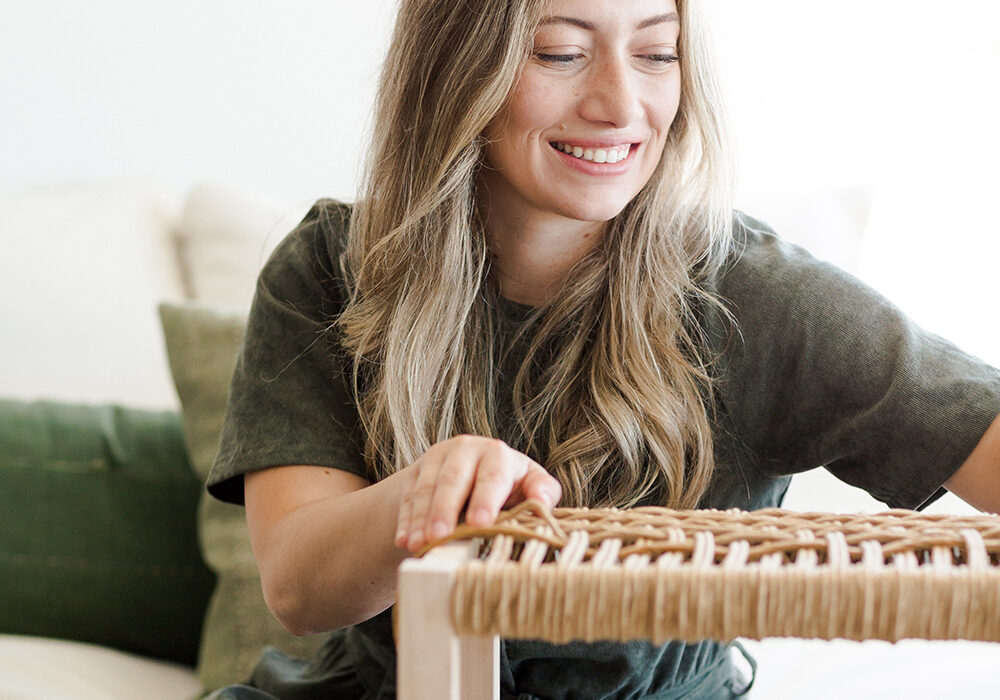 WEAVE YOUR OWN FOOTSTOOL
With Lindsey as your guide, you will learn about Danish cord weaving techniques and how to properly handle paper cord so that it is flexible enough to work with. With a little bit of muscle, you will hammer Danish cord nails and wrap paper cord to build the foundation of your footstool frame. As you weave the cord across the top of the footstool frame, your Danish work of art will come together before your eyes.
As always, use thoughtful judgment in choosing how and when your bench and footstool will be put to use. They are intended for decoration as well as light to medium use. Our hardwood maple footstool frame is sturdy when constructed properly (wood arrives disassembled for shipping) and the overall strength of your finished project will depend on the durability of your weave.
WHAT IS PAPER CORD?
Paper cord, also known as paper string, is a type of cordage made from paper fibers. It is commonly used for various crafting, weaving, and other decorative purposes. The process of making paper cord involves twisting or braiding thin strips of paper together to create a strong and durable cord. Compared to Danish cord that is made of natural materials, paper cord is made from paper fibers. 
DANISH CORD WEAVING
Learn about the intricacies of this beautiful weaving technique in a beginner-friendly tutorial introducing paper cord. Danish cord weaving became popular in the mid 20th century with the introduction of Midcentury Modern furniture design. You'll recognize a variety of paper cord styles in iconic Borge Mogensen, Hans Wegner, Finn Juhl, N.O. Mollerand pieces.
Paper cord took over for more popular materials such as rattan when those became scarce during WW2. Paper cord, like yarn fibers, comes in a variety of weights and plys. Fiber rush is a single ply paper cord with a kraft color paper, it's an example of an extremely sustainable resource in furniture making. A range of weights (measured in millimeters) and even variations in the traditional brown color can be found on the market and in designs today.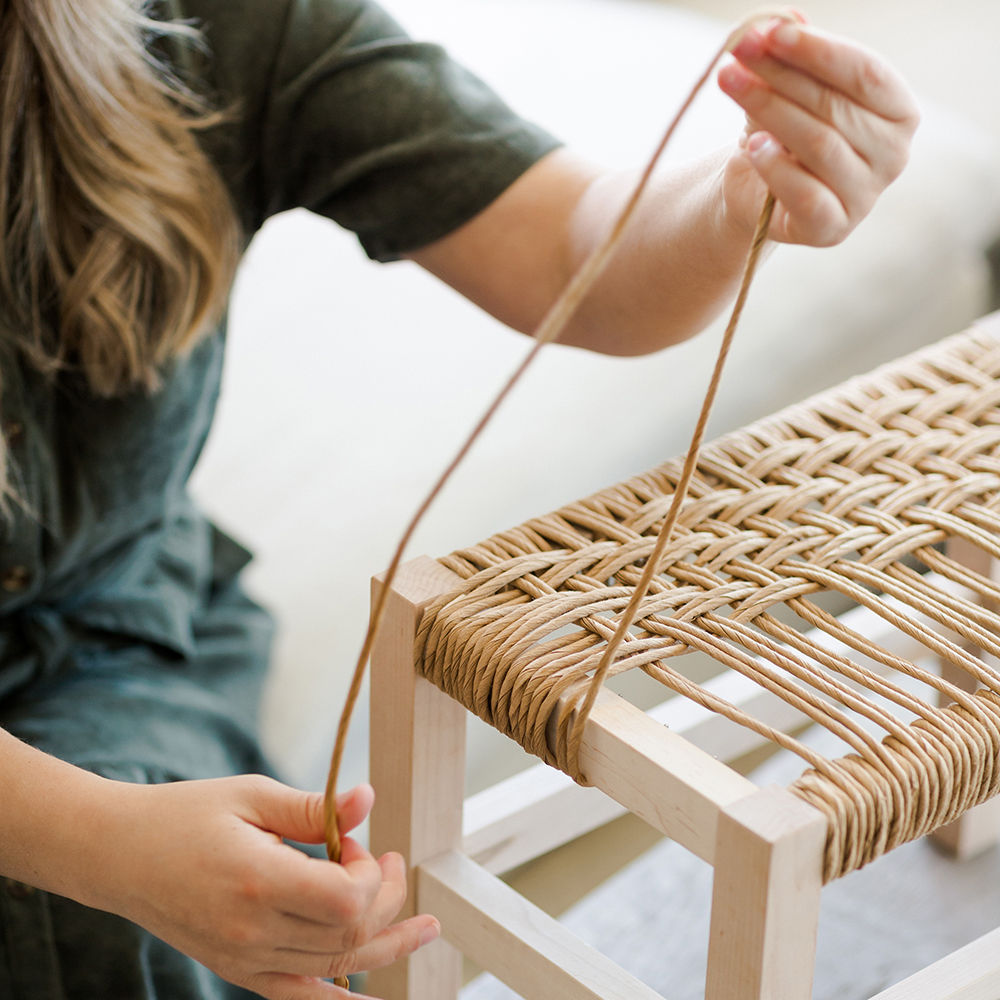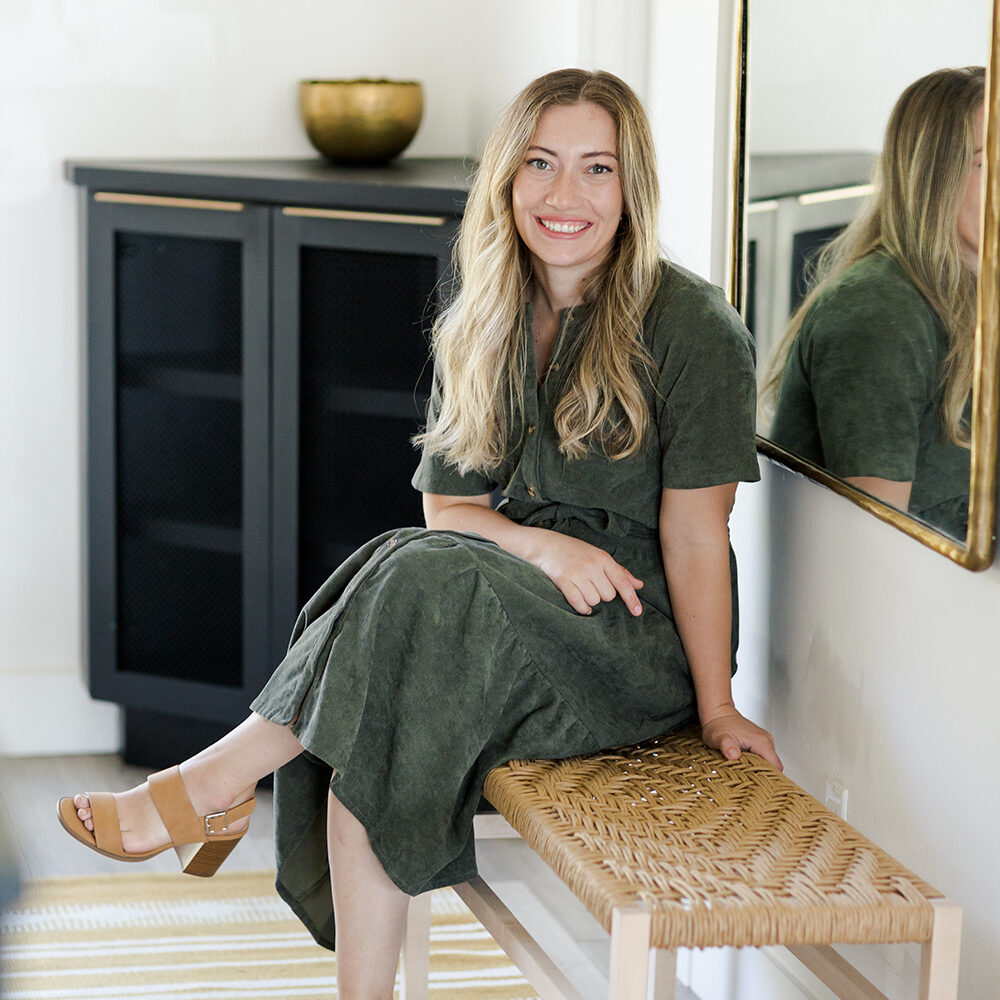 About the Artist: Lindsey Campbell
Lindsey Campbell is the artist and instructor behind Hello Hydrangea. She first discovered her passion for weaving when she created her own loom using pins on a picture frame. Ever since then, she describes weaving as a 'magical experience.' Her projects include tapestries, rugs, furniture, clothing, and baskets.
Beyond her own love for weaving, Lindsey is dedicated to sharing this craft with others. Through her online classes, books, and in-person workshops, she strives to make weaving accessible and enjoyable for everyone. Her motto, "Create for Yourself," encourages makers of all skill levels to embrace the process, even if their creations are seen only by themselves.
Lindsey resides in the picturesque Sonoran desert in Arizona, with her husband, two sons, dog, cat, and ten chickens. When she's not weaving in her home studio, she manages a busy household, enjoys reading, engages in CrossFit training, and endeavors to homestead on a small scale in her suburban backyard.
We can't wait to see how your Woven Footstool project turns out. Share your creative journey and finished creation with us by tagging @thecraftersbox + @hellohydrangea in your social posts. Don't forget to use #thecraftersbox so our community can also see your workshop come to life. Happy making!