More Details
MOTOKO SMITH
WOOD CARVING
In this premium workshop we are exploring the art of wood carving, handcrafting artisan serveware that will become staples in our kitchen and home. Motoko Smith, of Leo in the Woods, inspires, educates and shares with us her thoughtful practice in design and woodworking. Following her techniques, we'll create a knife, coffee scoop, large spatula, and kuksa out of a rich cherry wood. This rewarding and immersive workshop allows us to take a wooden blank and, with time and diligence in our craft, create custom home goods that we will enjoy for a lifetime. 
Along with learning the fundamentals of woodworking and wood carving techniques, Motoko shares her expert tips derived from years of experience and countless hours of work. By the end of this workshop, Motoko will leave us feeling confident in our new skills, ready to experiment with future wood carving projects on our own.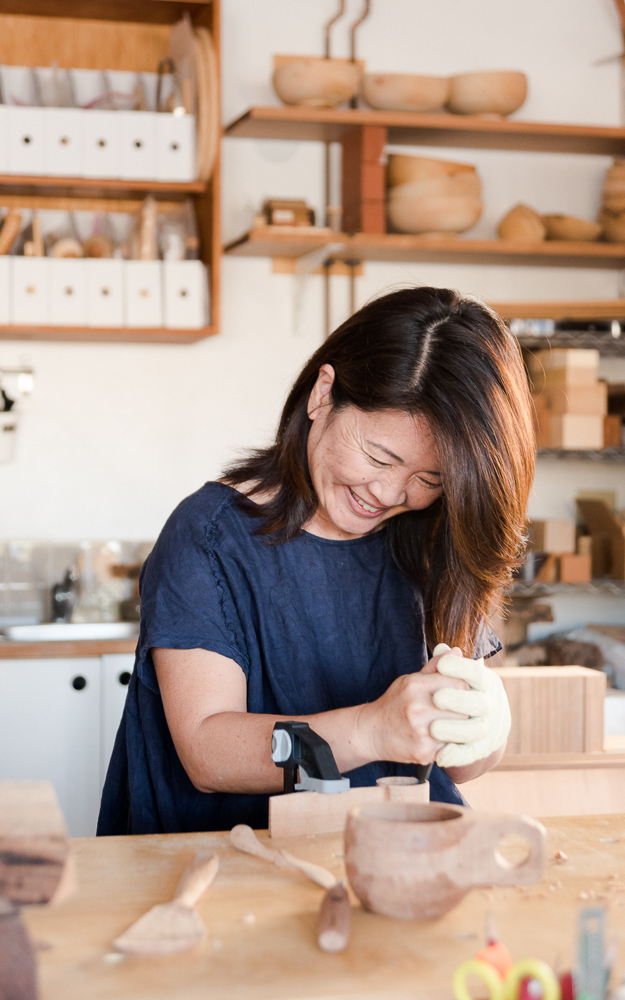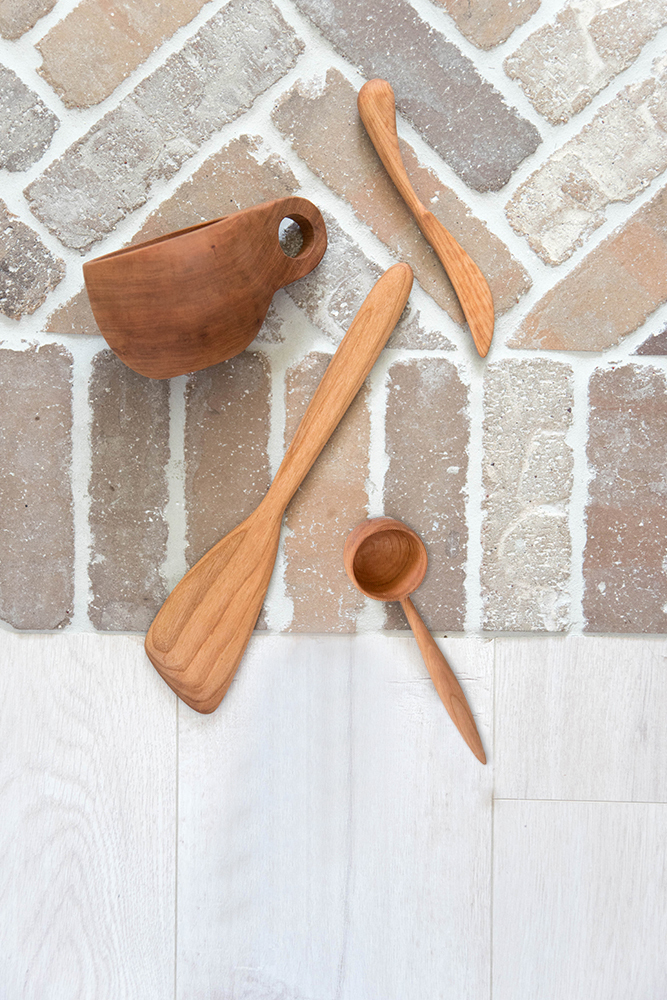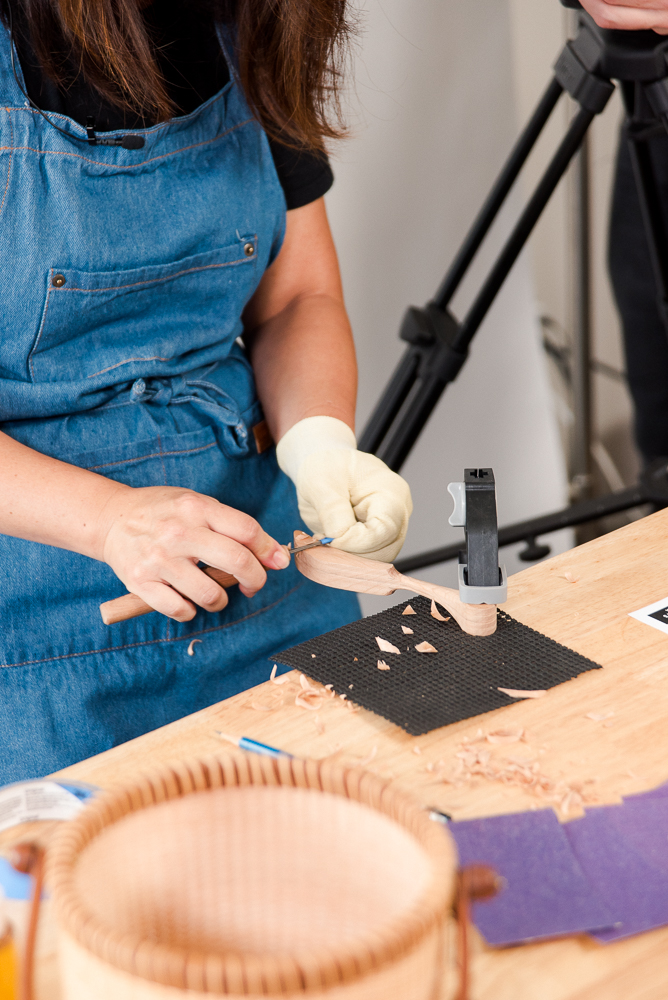 More About Our Artist: Motoko Smith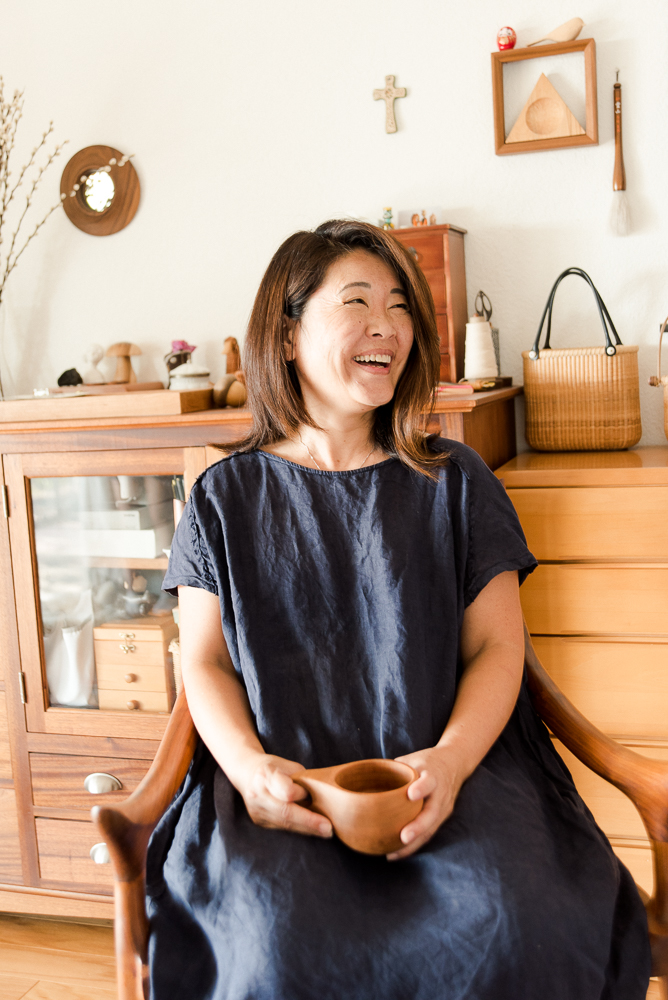 Motoko Smith is a professional woodturner and artisan woodworker who sees unique potential in every wood grain, natural edge and spalted wood. She is a native of Japan who now calls Southern California home. Motoko found herself pursuing woodworking as a creative outlet as she simultaneously navigated maintaining a household with three little ones. 
She found solace and fulfilling creative energy in the art of carving wood to handcraft stunning creations that are as practical as they are beautiful. Motoko approaches her design process by examining the source of the wood selected for each project. She enjoys the journey of understanding where the wood was sourced and then deciding on what is possible with the characteristics she observes.
We're so excited to have you join us, Motoko.
Motoko Smith's
Podcast Interview
Share with us! We can't wait to see all of the beautiful hand carved wooden serveware you create using Motoko Smith's skills and techniques. We hope you enjoy this workshop and we'd love to see how you are inspired to create. Be sure to share with us by tagging @thecraftersbox, our featured artist @leointhewoods and use #thecraftersbox so all can follow along in your creative journey. Happy carving with this special workshop.