More Details
LAUREN HOLTON
WILDFLOWER EMBROIDERY
In the materials kit, you'll receive a modern wood maple frame in lieu of a traditional round embroidery hoop. Super fine yet durable cotton twill fabric will be glued to the frame for a taut and firm embroidery surface. Optionally, if you have a staple gun at home, it can be used to secure the fabric to the frame. Once the frame and fabric have dried, Lauren will use the gold-plated scissors, embroidery needles, and various wildflower embroidery floss colors, from greens to browns to golds, to bring the wildflower meadow scene to life.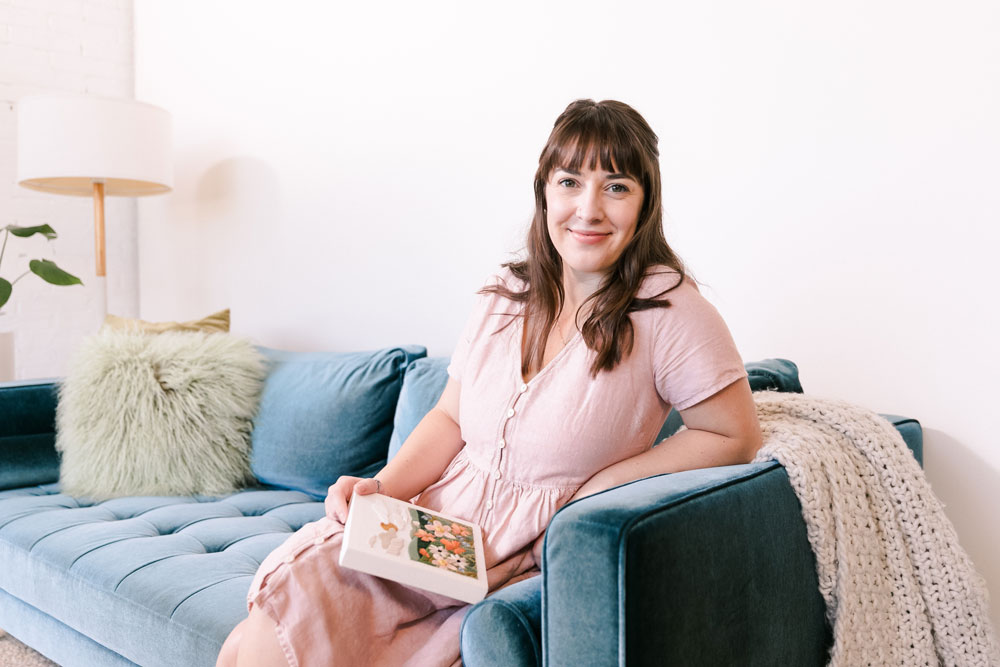 WILDFLOWER EMBROIDERY TECHNIQUES
This workshop features 7+ common embroidery stitches in an exploration of both texture and color. Embroidery stitches such as satin stitch, french knot, turkey work, and herringbone style leaf stitch, in addition to others, are observed in a relaxing step-by-step teaching from Lauren. The different stitches complement one another to create a variety of texture that makes up the wildflower meadow piece.
We can't wait to see how your embroidery art turns out. Share your creative journey and finished projects with us by tagging @thecraftersbox + @larkrising in your social posts. Don't forget to use #thecraftersbox so our community can also see your workshop come to life. Happy making!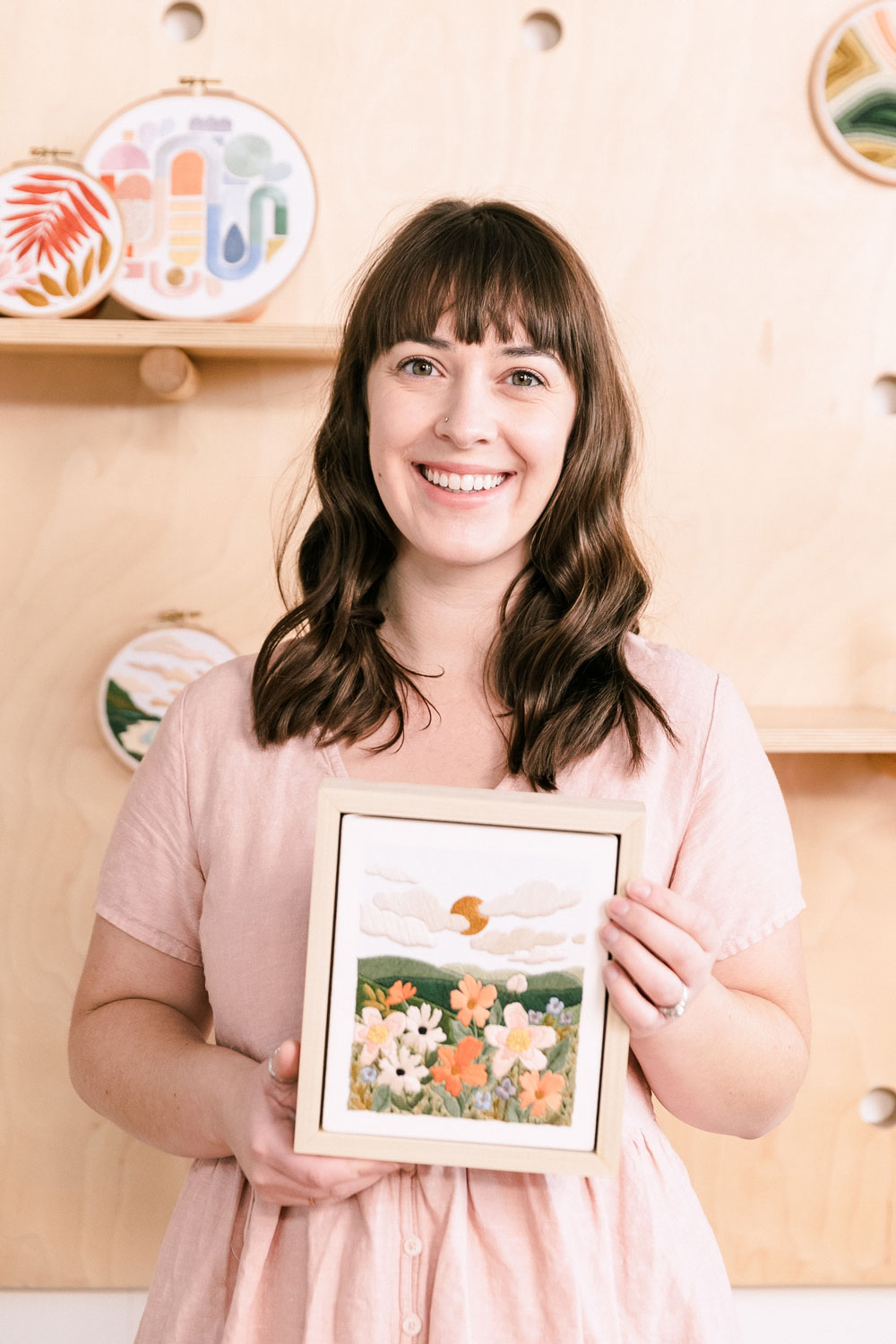 More About our Artist: Lauren Holton
Lauren, the fiber artist behind Lark Rising Studios, is a color enthusiast and design lover. She dedicates most of her creative energy to designing embroidery patterns and teaching embroidery to anyone looking for a timeless, meditative craft. Among her collection of patterns, you'll find landscapes, botanical and wildflower patterns, and abstract/geometric designs. Lauren finds most of her inspiration in nature, but is also influenced by interior design while incorporating unique color combinations and textures to make each design really sing. 
"Whether I'm working on a landscape design, something floral, or geometric, I want the design to be unique, contemporary, eye-catching, and something that, while tiny, would cause a person to walk across the room to have a closer look at it." -Lauren Holton
Lauren also enjoys exploring with fiber and textiles in other ways, including weaving, punch needle, felt applique, and quilting, and loves bringing a modern twist to these timeless art forms. Lauren lives with her partner, two young boys, dog, and houseplants right next to Puget Sound in Washington.