More Details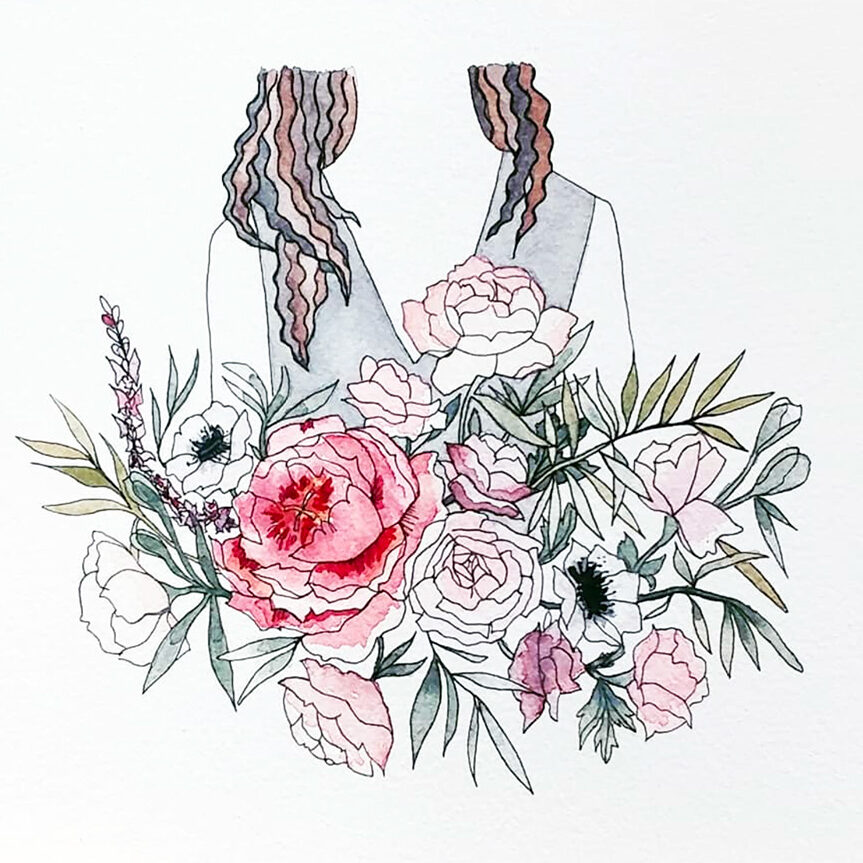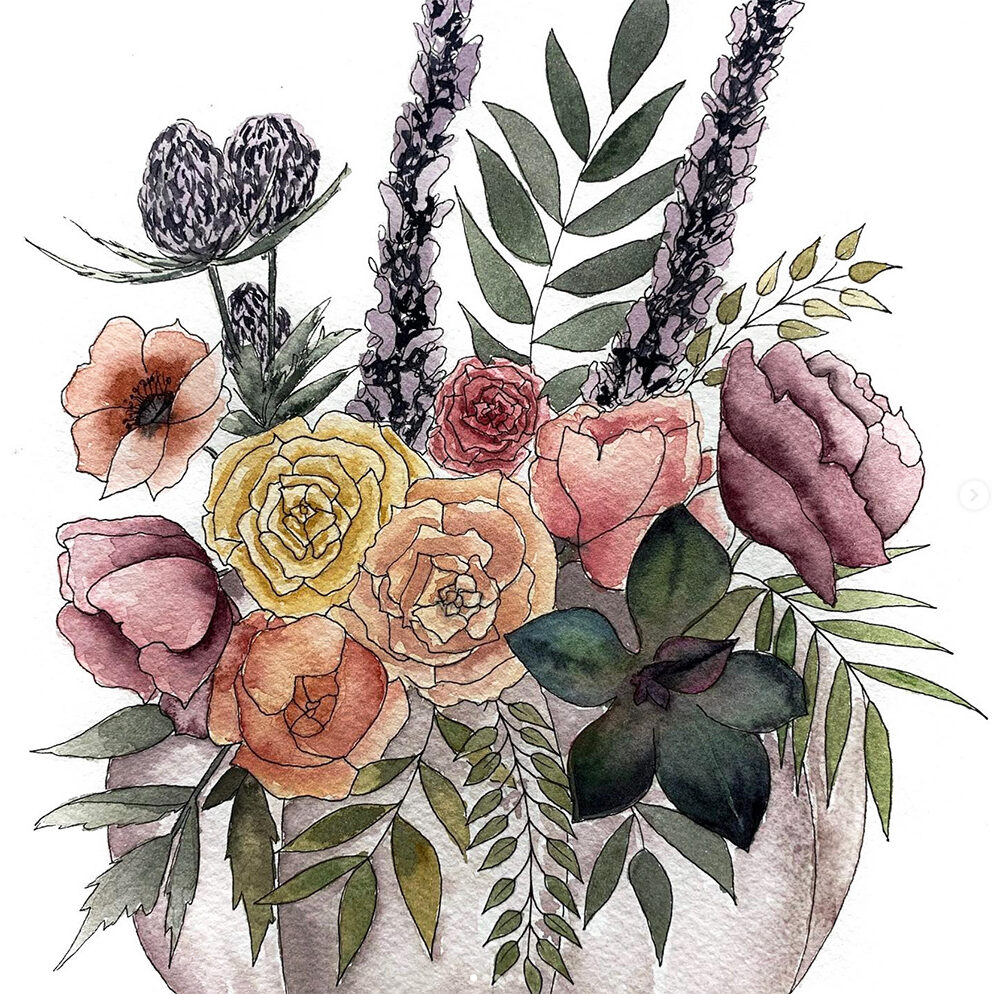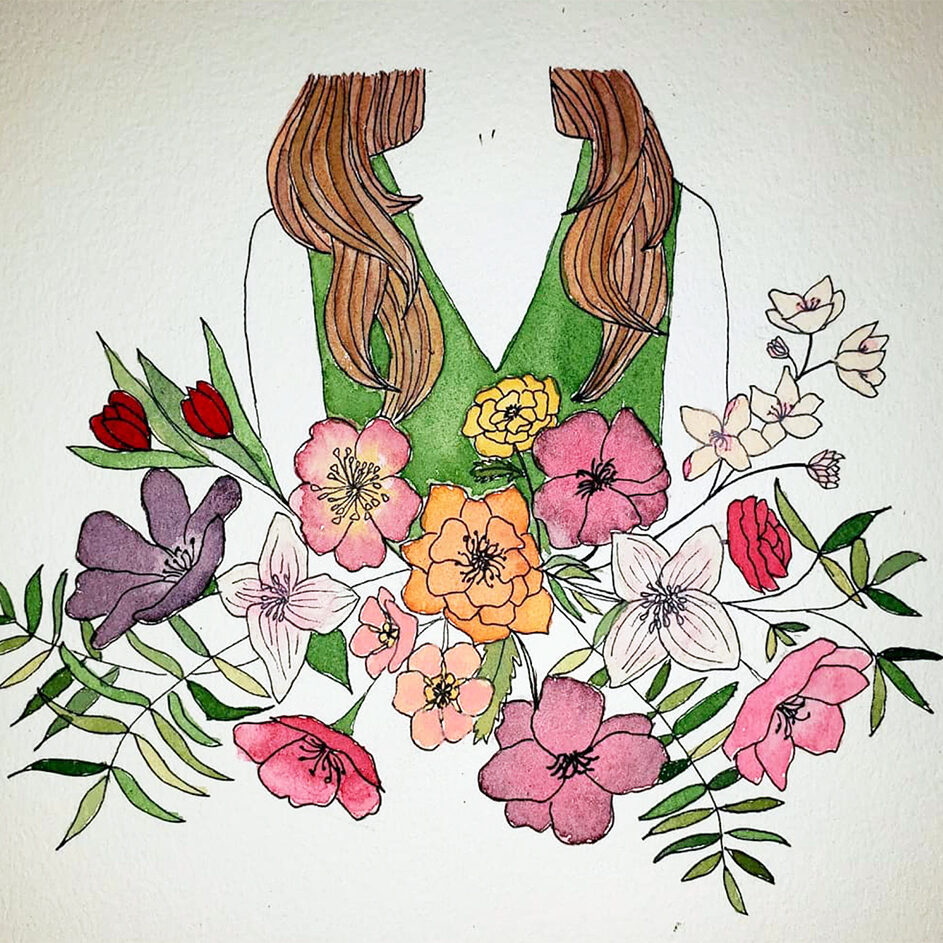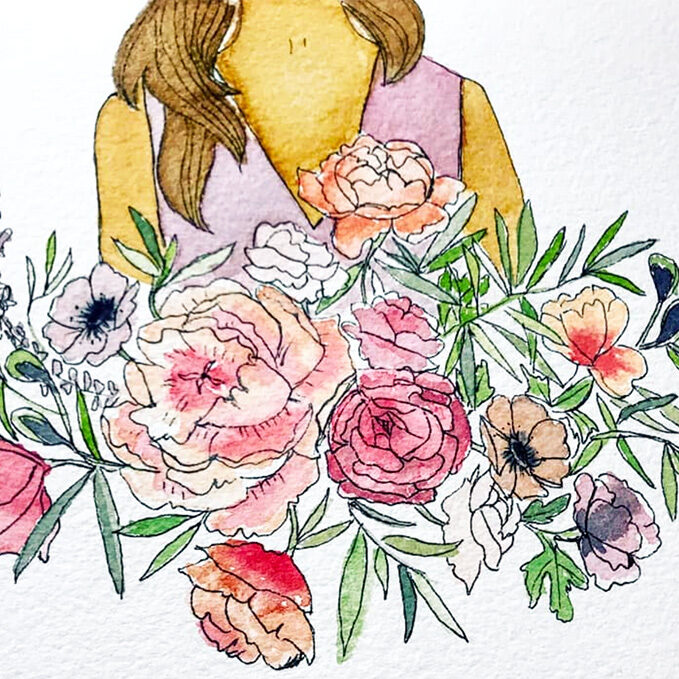 SARAH SIMON
WATERCOLOR & GOUACHE FLOWER GIRL
We have curated a kit of the preferred tools and materials Sarah uses throughout her artistic process for our workshop. Using specially curated cold press watercolor paper alongside Sarah's preferred paint and brushes, we're going to play with color layering and blending, opacity, and even adding guache into our process.
Sarah is a warm and inviting instructor who creates a comfortable and welcoming environment throughout her workshop. She invites our audience to engage in her artistic world with peaceful blues, serene greens, and small pops of complementary accents in blush and coral. Using her relatable and effective teaching analogies, Sarah invites her audience into a world of inspiration.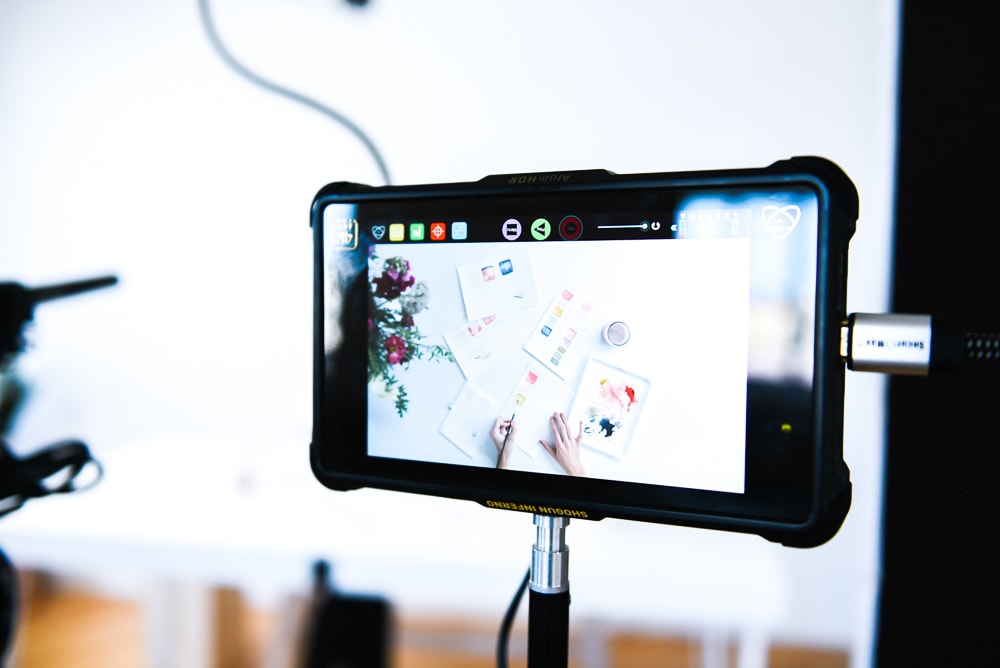 More About the Artist: Sarah Simon
Sarah Simon is the Founder, Artist, and Author behind The Mint Gardener. Finding inspiration in the ever-blooming variety of textures and colors in her urban garden of the Pacific Northwest, Sarah creates lush watercolor paintings in a unique artistic style that has captured an international following. 
Sarah's work has been featured in multiple publications and blogs worldwide and has been celebrated in the form of commercial product design at Target and as stationery, textiles, whole-sale, and private commissions. With a continually blooming audience of art and garden lovers alike, Sarah shares her designs, as well as her teaching talents in her book, Modern Watercolor Botanicals– and now, here, with us for an exclusive course at The Crafter's Box!
Sarah enjoys creating an experience as she teaches her audience to watercolor. Using her relatable and effective teaching analogies, Sarah invites her audience into a world of color and unique inspiration.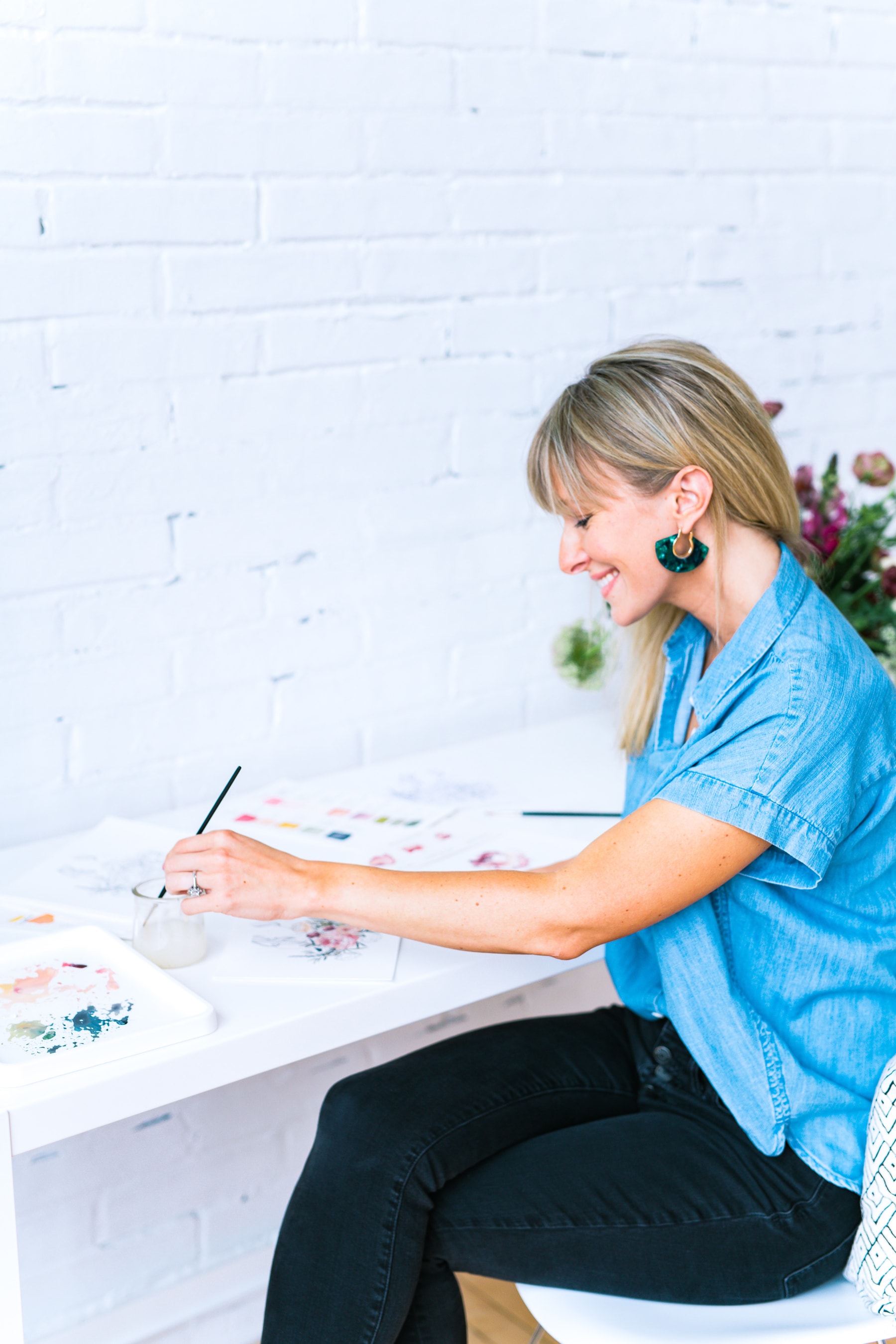 Sarah Simon's
Podcast Interview
We can't wait to see how your project turns out. Share your creative journey and finished creation with us by tagging @thecraftersbox and @themintgardener in your social posts. Don't forget to use #thecraftersbox so our community can also see your workshop come to life. Happy making!