More Details
KSENIA NAIDYON
TUSCANY CROCHET BAG
Crochet the perfect raffia bag, great for everyday use and designed to travel without losing its shape. In this workshop, Ksenia Naidyon of Life is Cozy teaches us how to crochet the Tuscany Bag, inspired by summers in the Italian countryside and designed with wearability and comfort in mind. This classic carrier consists of two identical halves, worked in-the-round, and joined as you crochet so there is no seaming needed.
The kit includes everything needed to craft our dream tote. The plant-based raffia works much like yarn, and an elastomer rubber crochet hook allows our hands to crochet stitches comfortably. Millinery wire helps the bag keep its shape, and stitch markers keep track of the rounds.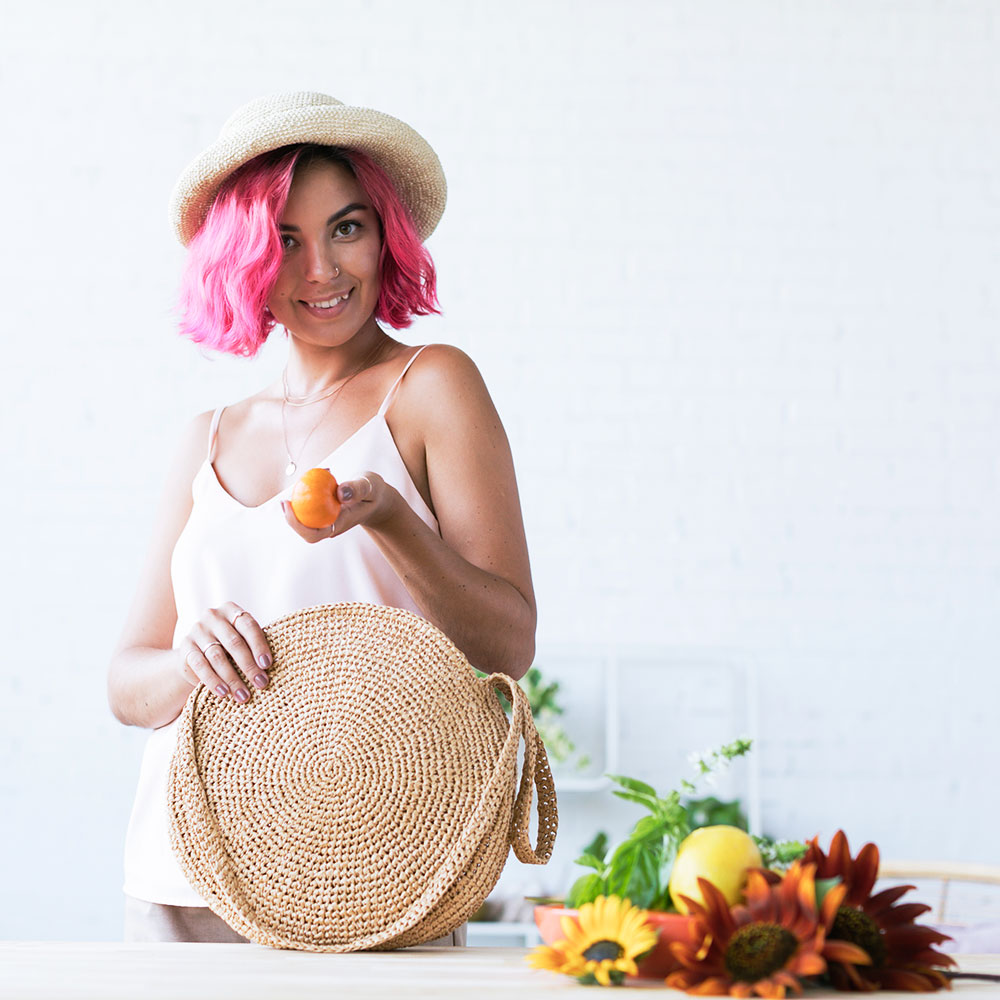 Ksenia guides us through every step of making the circular bag, from the beginning magic loop and how to incorporate millinery wire, to steam blocking and finishing the project. The entirety of the bag is done in single crochet and, while Ksenia does demonstrate the stitch, this project is best suited to a crafter with some crochet experience. To further customize our bag, Ksenia shares how to make tassels and pom poms using leftover raffia or scrap yarn from around the home. For perfect pom poms, check out our handmade Pom Pom Maker that is being offered as an add-on and includes three different sizes. 
MATH MEETS CRAFT
"Fiber crafts have always been very special to me," shares Ksenia. While working in the mathematics field, she used knitting and crochet as a creative outlet until finally giving her lifelong passion for fiber arts a proper chance. "I've been creating knit and crochet patterns since moving to San Francisco in 2015,'' says Ksenia. I find pattern writing to be a perfect application of my math skills and creative needs." And indeed, her pattern for this circular bag is both stylish and incredibly well-planned, making use of every stitch and material to create a clever and functional design.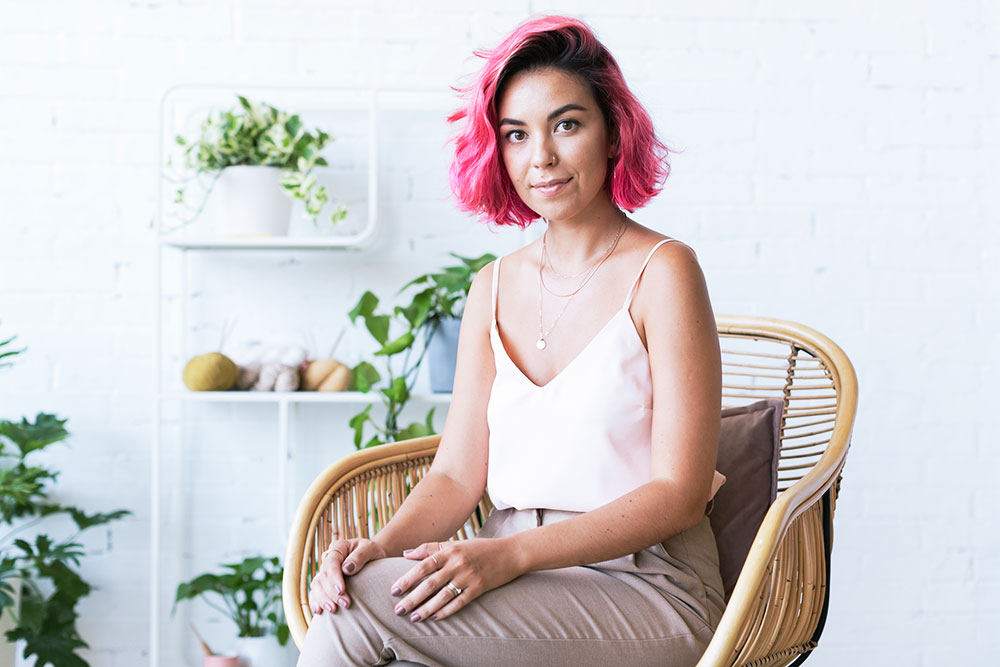 More About our Artist: Ksenia Naidyon
Ksenia is the indie designer of knitting and crochet patterns behind Life is Cozy. Since she was a young girl, Ksenia has been mesmerized by various fiber crafts. When she earned a degree in mathematics and started working long hours, it was only natural that she found a needed creative escape in her long-beloved fibers.
Since moving to San Francisco in 2015, Ksenia has been weaving her passions for math and fiber arts together by creating and writing new patterns to give more dimension to a common craft. When she's not crocheting, knitting, or grading her patterns (sometimes up to 13 sizes!), Ksenia loves to bake and to go on long hikes exploring beautiful Northern California.
Share with us! We look forward to sharing this fulfilling and joyful experience with you and cannot wait to see how your crepe paper flowers turn out. Be sure to share your creative journey and finished creation with us by tagging @thecraftersbox and @life_is_cozy in your social posts, and use #thecraftersbox so our community can also see your workshop come to life! Happy making.