More Details
MINDY SCHUMACHER
TILED BLOCK PRINT WITH GRADATION 
Welcome to our workshop exploring hand block printing and the use of tessellated or tiled patterns. In this workshop, artist Mindy Schumacher introduces her craft with a detailed, digital workshop sharing how to create custom hand block printed silk scarves.
Printmaking is the age-old art form of making multiples. Each and every impression made from a printer's block is an original piece of art, no two will be exactly the same, making this craft truly unique and handmade.
With Mindy as our guide, we'll explore the basics of geometric pattern design by carving and making impressions with a printer's block made from a rubber stamp-like material. She'll teach us how to roll fabric ink onto the block with a blend roll gradient technique, creating depth and movement with the colors. The result is a truly unique piece of wearable art — a silk scarf unlike any other featuring your own original prints. Through this experience, you'll also gain the knowledge and tools to continue experimenting in pattern printmaking.
This workshop is just the starting point for all of the ways you can adapt the craft for continuous making — just think of all of the beautiful handmade patterns you can create! Continue to explore with our add-on kits featuring additional ink colors, carving tools, and carving blocks. We even teamed up with one of our other artists for a custom roll-up kit for your carving tools!
We can't wait to see how you are inspired to create using this technique. Be sure to share with us by tagging @thecraftersbox, our featured artist @follysomeprints, and using #thecraftersbox so all can see your work. Happy making with this special workshop.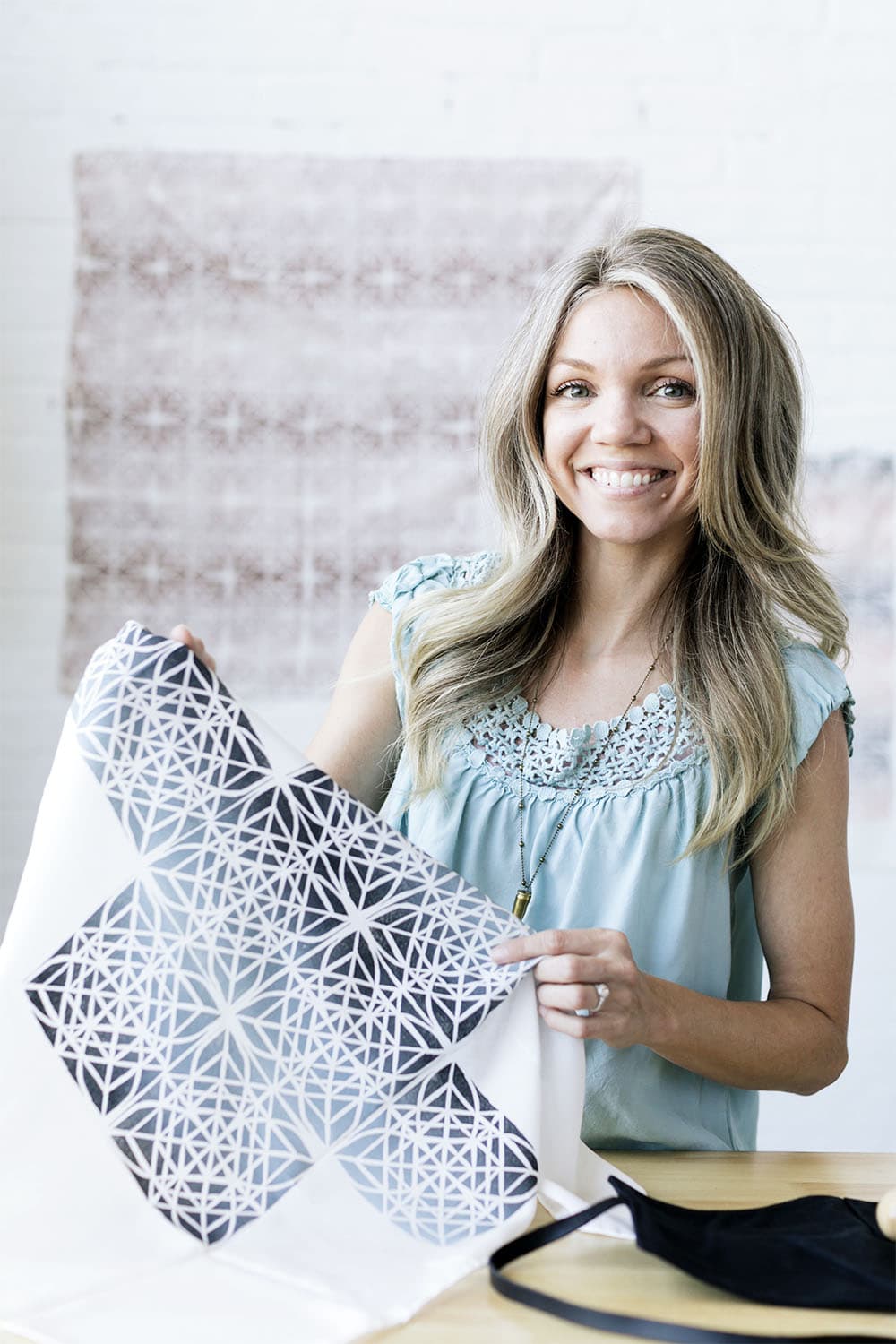 More About Our Artist: Mindy Schumacher
Mindy is an artist and music teacher who has led printmaking workshops across the country. She is a member of the People of Print and the Speedball Network of Professional Artists.
Mindy also runs her own creative studio, Follysome Prints. Every follysome creation springs from a fascination with thoughtful, eclectic and nostalgic design. Ranging from handmade clothing, accessories and decor, to original linocut art prints — everything is proudly crafted by hand in Rockford, Illinois. What may be folly to some can reveal the depths to the other.
Let's explore this beautiful technique together!
Thank you for joining us, Mindy.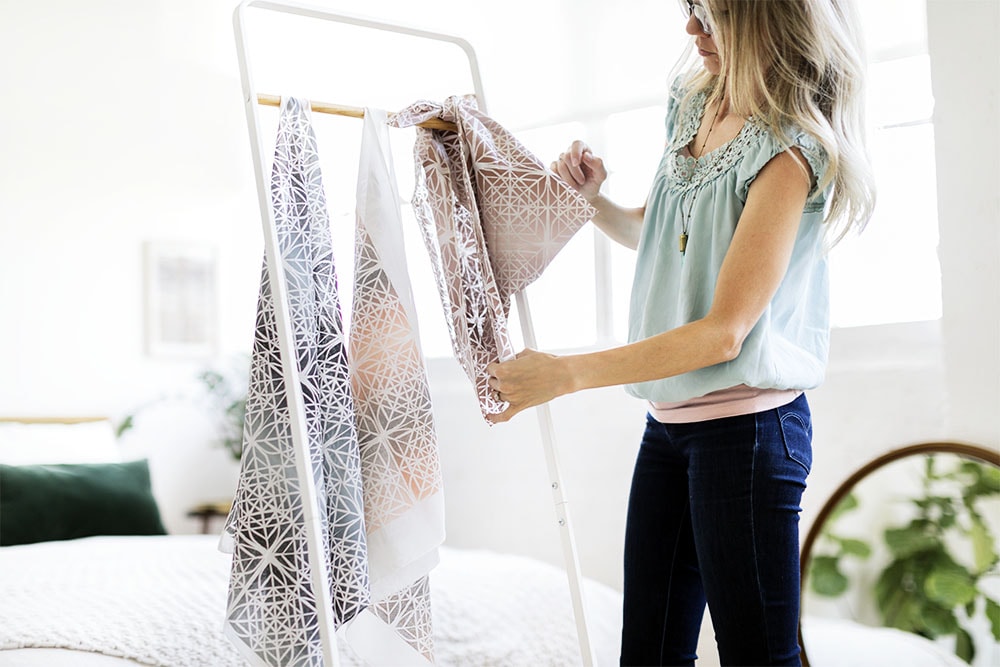 Mindy Schumacher's
Podcast Interview