SOLD OUT
Super Chunky Spun Merino Wool Yarn
$50 – $55
This listing is for a 1.5lb ball of deliciously soft and super chunky black or ecru 19.5 micron merino wool. This ball is a super fine, custom spun merino wool sourced from a family business in York, UK. We've designed it to be double the thickness of our original spun wool from the original arm knitting workshop with Elise Blaha Cripe from March, it makes for an extra soft and squishy blanket!
We are offering three different thicknesses and two different colors (please see separate listings for the various thicknesses of this spun yarn): the original spun chunky yarn, our new super chunky yarn (twice the thickness as the original and what's in this listing) and a pencil spun yarn (1/3-1/2 the thickness of the original) in black and ecru. We have a few pictures there in our photo gallery to help compare.
If you are looking to create a blanket, here's a little size chart. Because this ball is the same weight as our original but twice the thickness, you'll need more wool to create larger blanket projects.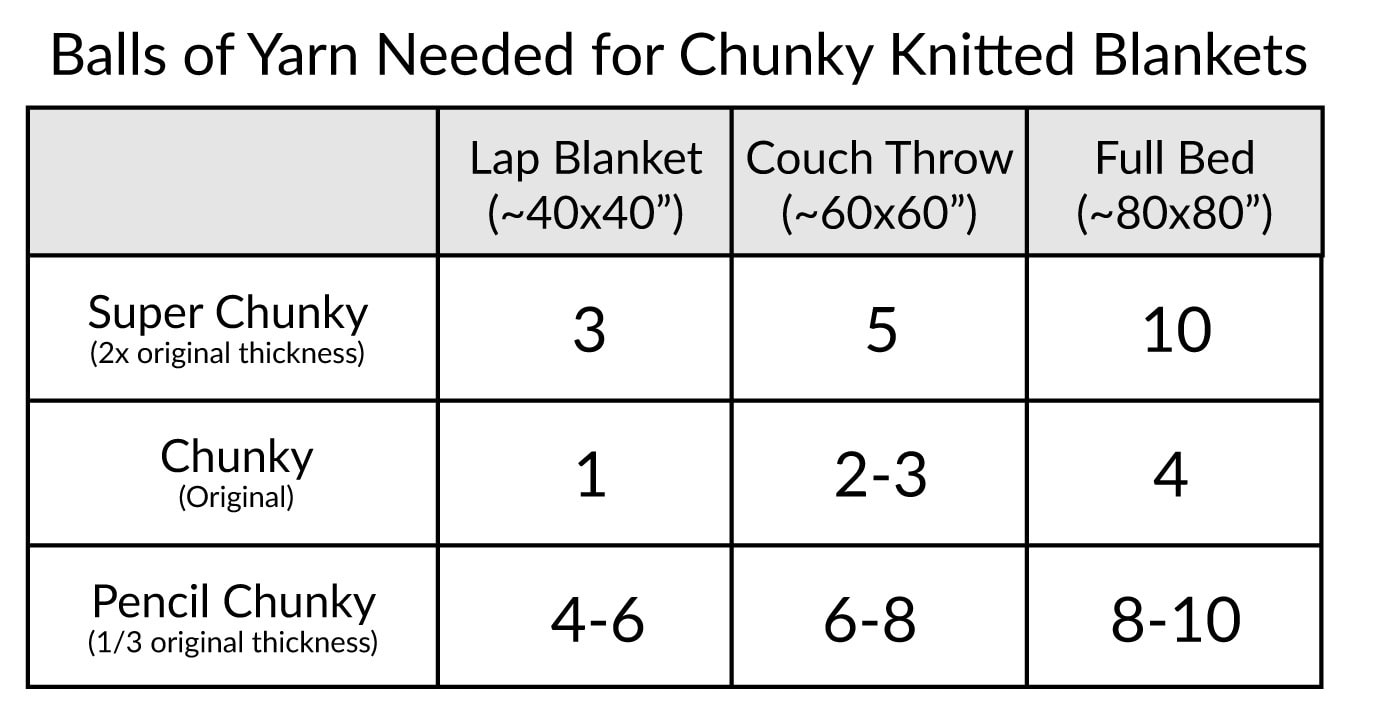 Please note, this materials kit is open only to those who have taken Elise Blaha Cripe's arm knitting workshop. Purchasing this materials kit does not grant access to the original workshop video, this materials kit is an opportunity to grow and expand using the original workshop tools & techniques.
We're sorry that this kit is sold out. We'd love to reach out to you from our wait list when it's available again: