More Details
LINDSEY CAMPBELL
STROHSTERNE
Let's learn the art of Strohsterne together as we create straw stars using natural wheat stalks and cotton thread. In her workshop, Lindsey teaches us how to make six different star patterns in varying sizes, shapes, and techniques. "These dainty celestial projects are often used in Germany, Sweden and other Scandinavian countries," shares Lindsey. In traditional stories, the straw stars are connected to the star of Bethlehem, shining in the night during Christ's birth. Additionally, straw was readily available and affordable for people, making Strohsterne ornaments a deeply important part of German and other northern European Christmas traditions.
In the workshop, we start with an overview of the tools and materials in your kit, including delicate star patterns, thread in various colors, dressmaker pins, round cork forms, and plenty of straw. The process of creating these intricate patterns begins with a special preparation of the wheat stalks to ensure they're pliable enough to bend and shape while you work. Then we learn how to read the star patterns and the best way to set up your working space. As she works her way through the project, Lindsey demonstrates her preferred techniques for wrapping and knotting the thread as well as tips for pinning the straws to keep them in place.
To create varying shapes and looks, the patterns feature different techniques. Lindsey walks us through all the unique aspects to ensure success for all of the projects. She teaches us how to complete the stars along with helpful suggestions on how to finish the straw tips in a complementary way for each pattern. You may even be inspired to make your own star designs. 
These elegant stars make a perfect gift for the holidays, or accent for your own home. Lindsey suggests using your Strohsterne ornaments as present toppers, hanging together for garland, or simple, beautiful tree décor. Have a friend that would love to learn the soothing art of Strohsterne? This project is great for crafting together. Grab a cup of tea and cozy up as you create these sweet straw stars.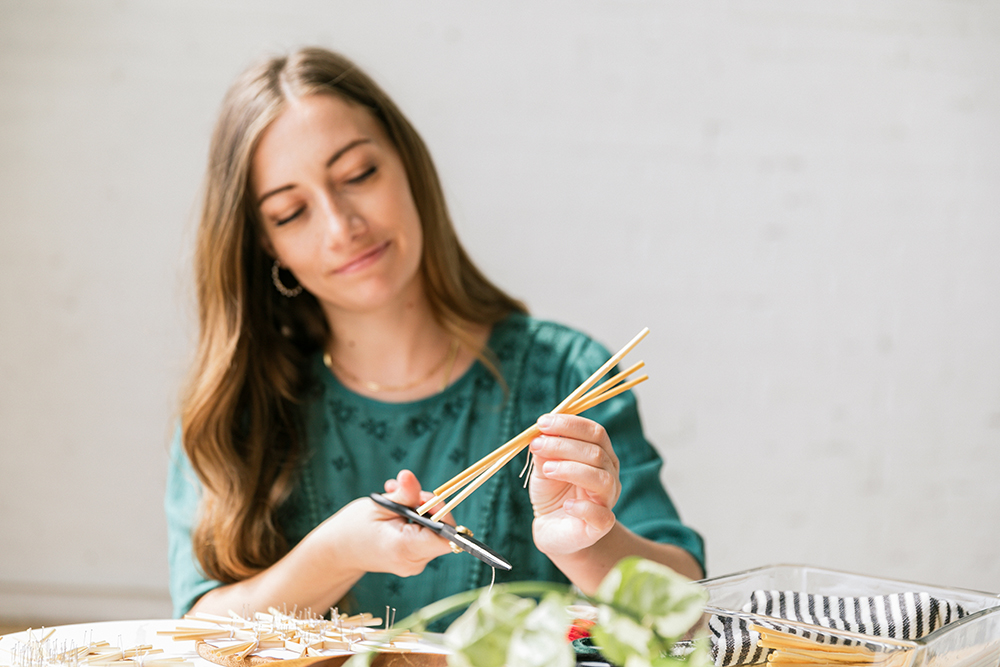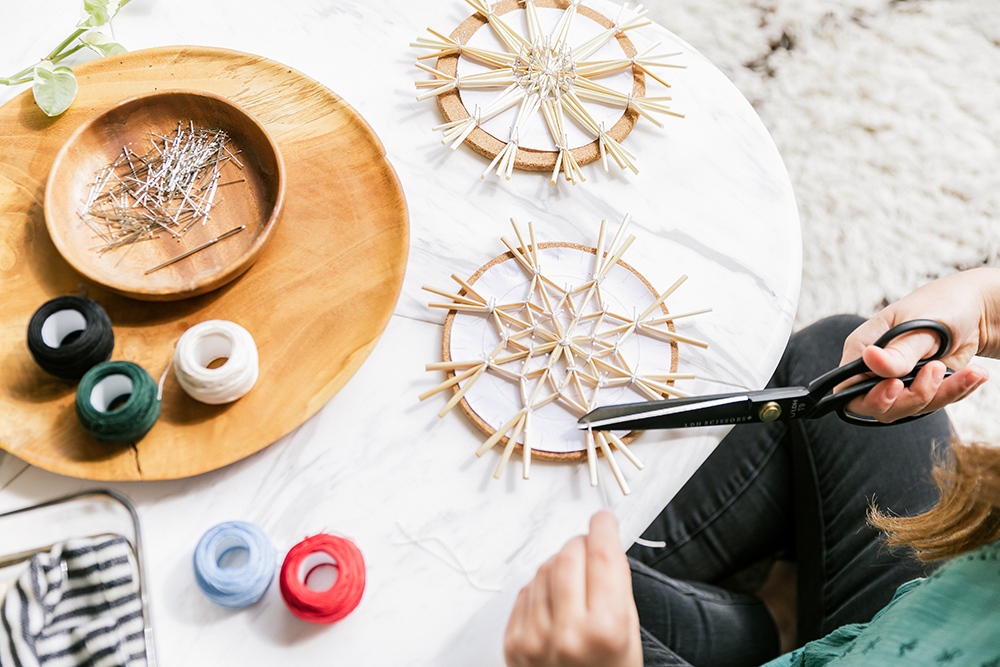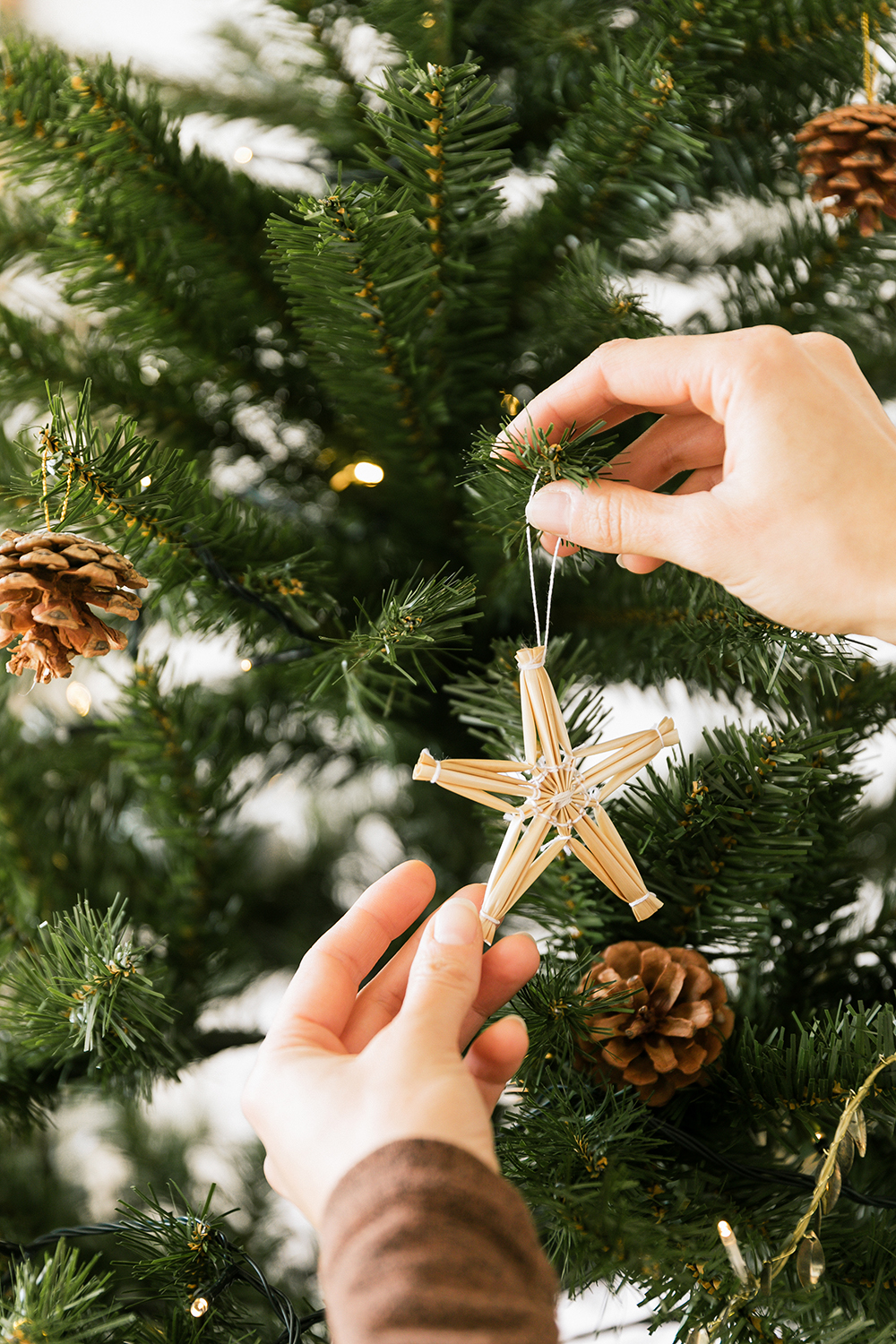 More About Our Artist: Lindsey Campbell of Hello Hydrangea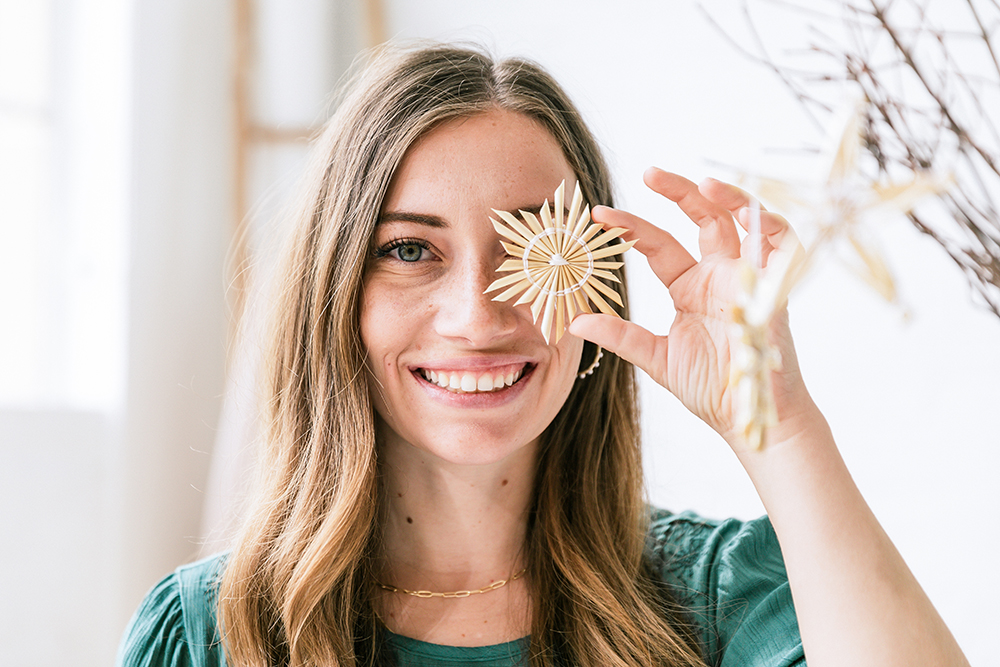 Lindsey Campbell is the artist, author and instructor behind Hello Hydrangea. She lives in the Sonoran Desert of Arizona with her husband, two sons and mini schnauzer. Lindsey has written two books about weaving, taught thousands of makers how to weave with her online video classes, and traveled the country teaching in-person workshops.
Lindsey fell in love with weaving during a transitional stage of life when she was feeling lost and needed a creative outlet. "The first time I made a loom out of an old picture frame and started weaving, I felt like magic was happening. I couldn't get enough, fast enough," shares Lindsey. Her passion for weaving continues to grow as she learns more about the craft.
We're so excited to have you join us, Lindsey.
Lindsey Campbell's
Podcast Interview
We look forward to sharing this fulfilling and joyful experience with you and cannot wait to see how your Strohsterne ornaments turn  out. Be sure to share your creative journey and finished creation with us by tagging @thecraftersbox + @hellohydrangea in your social posts, and use #thecraftersbox so our community can also see your workshop come to life! Happy making.