More Details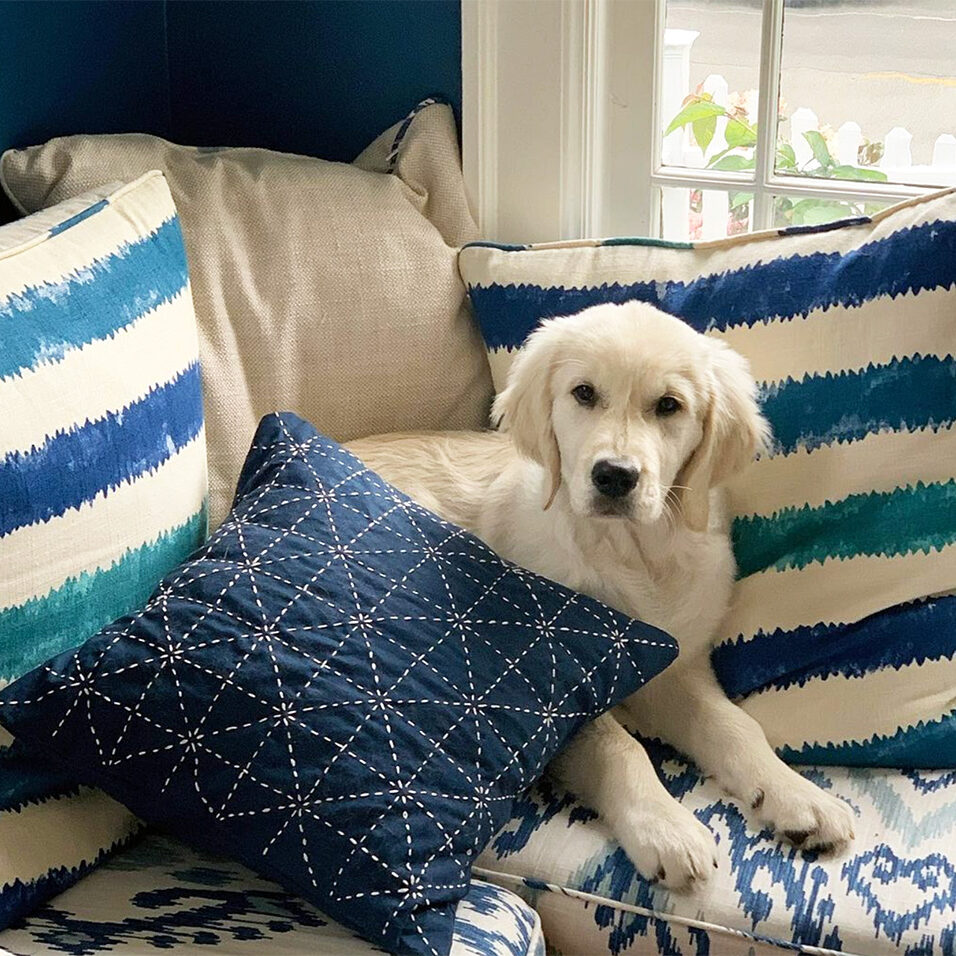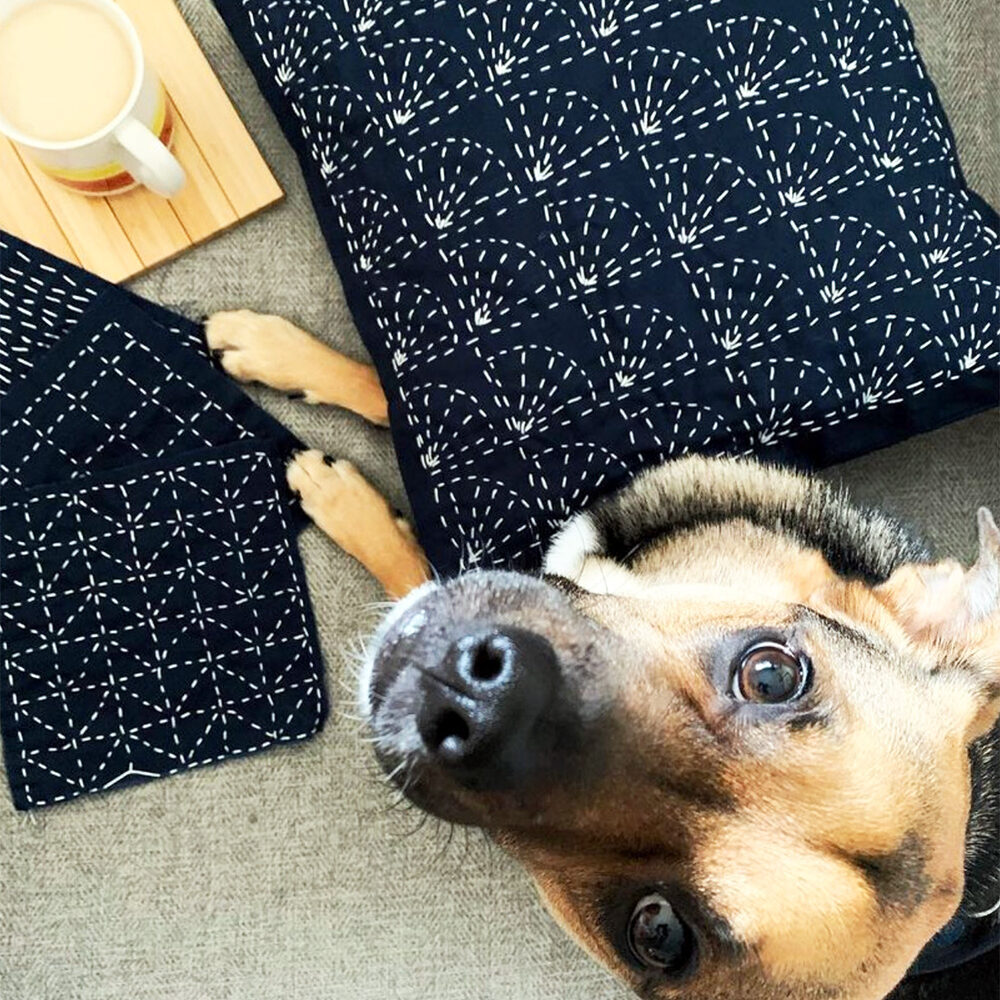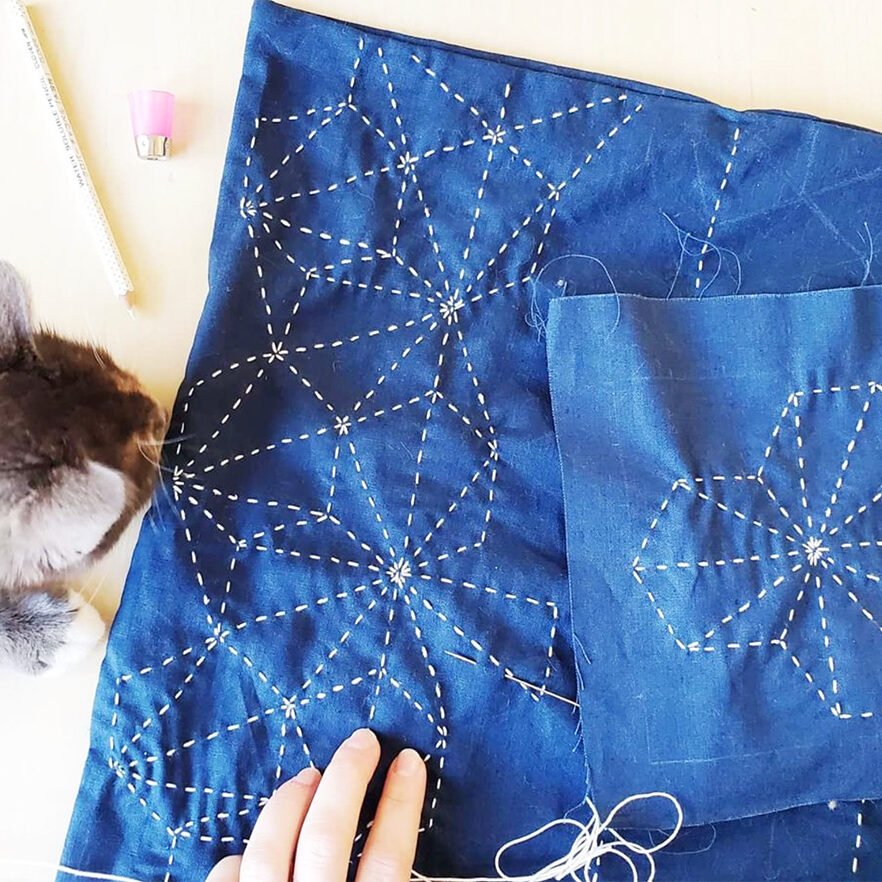 JESSICA MARQUEZ
SASHIKO
Welcome to an introduction to sashiko with artist Jessica Marquez of Miniature Rhino. In this workshop, Jessica teaches the foundations of the sashiko technique - we'll explore both beginning and advanced pattern and shape making, building out several sashiko samplers and finally a large scale custom pillow project for the home. 
Sashiko is a craft founded in rural Japan. When making precious fabrics from seeds, the art of sashiko was developed to mend, strengthen and reinforce garments for longevity. With a name meaning "little stabs", this technique creates a design of running stitches through swaths of fabric. As time went on, simple running stitches were developed into more intricate patterns. 
This technique can not only strengthen fabrics but also is used for embellishing, quilting or weaving fabrics together. Our materials and tools have been carefully curated from custom shams sewn in collaboration with our local seamstresses to the wonderful sashiko tools and materials used by practicing sashiko stitchers around the world.
We are so excited to have you join us for this project as we dive into this rich and beautiful technique with Jessica. We would love for you to share your final product by tagging us (and our featured artist!) in your photos. Don't forget to use #thecraftersbox to show everyone - and see what others - are up to. Happy making.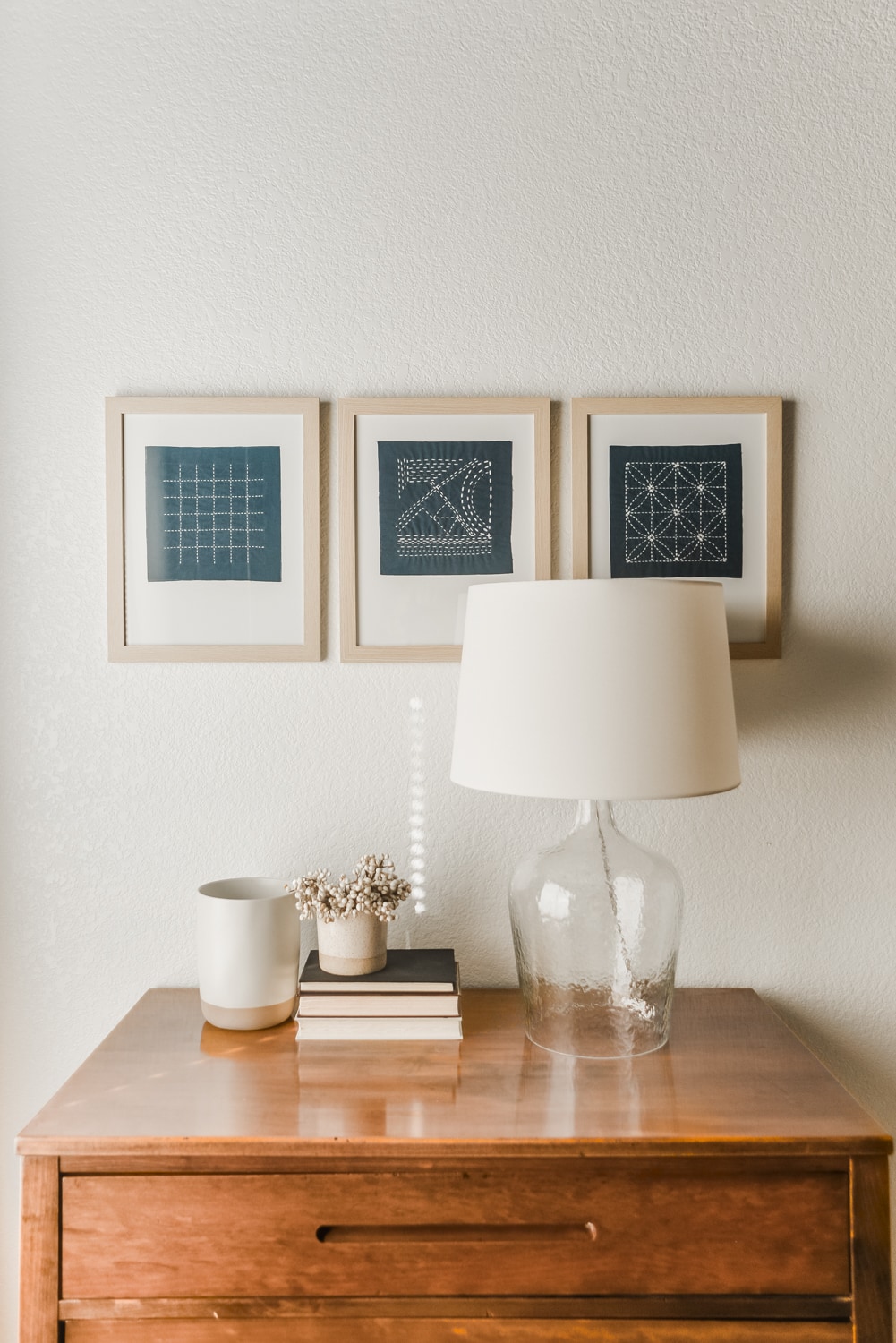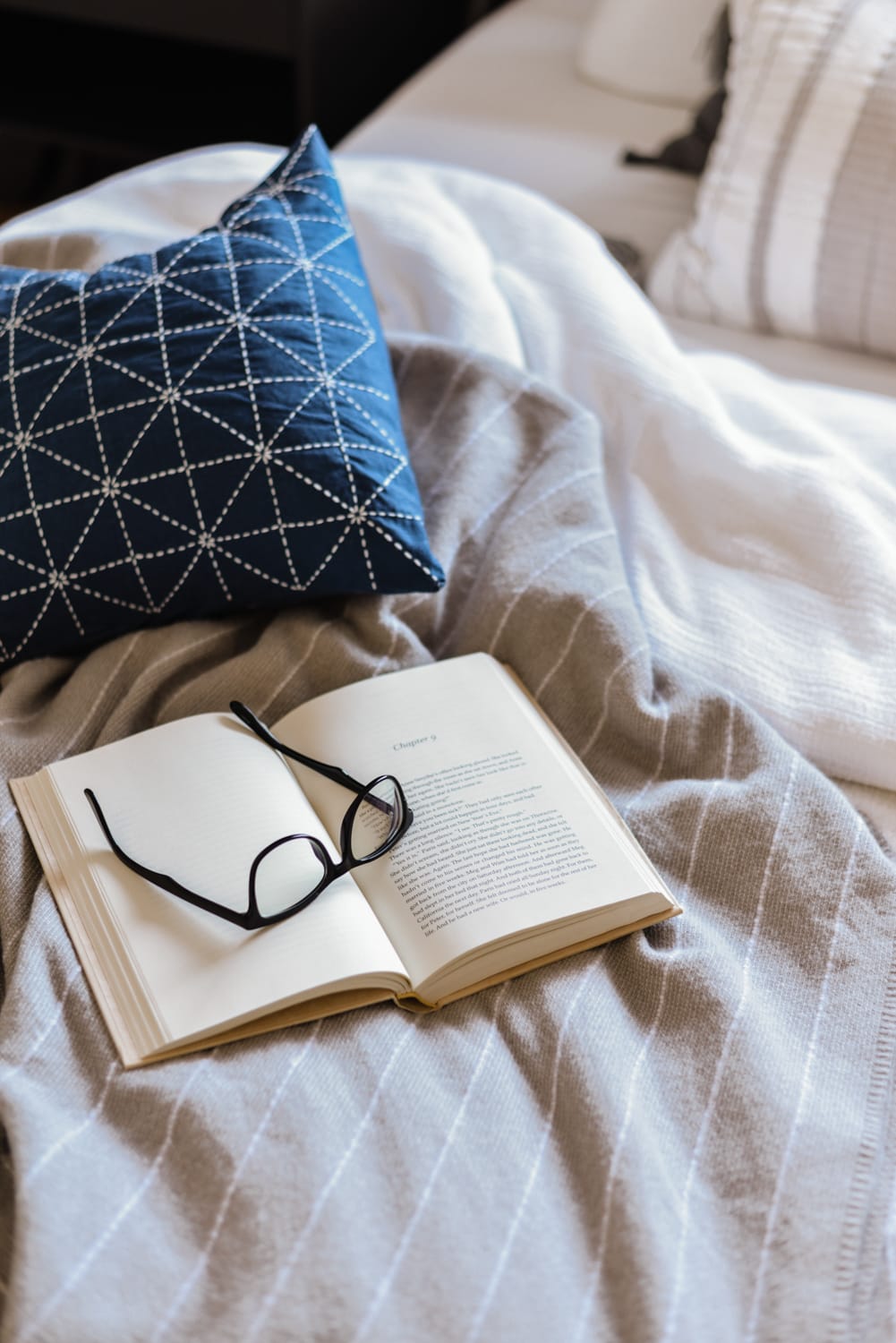 More About Our Artist: Jessica Marquez
Jessica Marquez is the teacher, content creator and full-time creative maker behind the handmade shop Miniature Rhino. Jessica is a lifelong maker who found her way back to textiles while working on an MFA in Photography from Rochester Institute of Technology. After countless hours working digitally, retouching images and staring at a computer screen she longed for hands-on analog making. She taught herself embroidery and then never stopped stitching. In 2008 she started a creative handmade business, Miniature Rhino, named after a young cousin's imaginary friend, a dentist she called Dr. Rhino.
Miniature Rhino became a symbol of creativity and imagination and seeks to inspire and teach hands-on skills. Her work has been featured in publications including In the Company of Women, Real Simple, Bust, Country Living, and InStyle magazine. She's the author of two books: Make and Mend (Ten Speed, 2018) and Stitched Gifts (Chronicle, 2012).
Jessica Marquez's
Podcast Interview