More Details
Prerequisite: Rigid Heddle Weaving 1.0 Workshop
Rigid Heddle Weaving 2.0 Workshop is designed to be taken after completing the first  Rigid Heddle Weaving Workshop. Weavers will be using the same 24" Ashford rigid heddle loom for this project that was used in the first workshop. Note that there is NOT a loom included in the 2.0 course, therefore, it is required to purchase the original workshop in order to complete this follow-up course.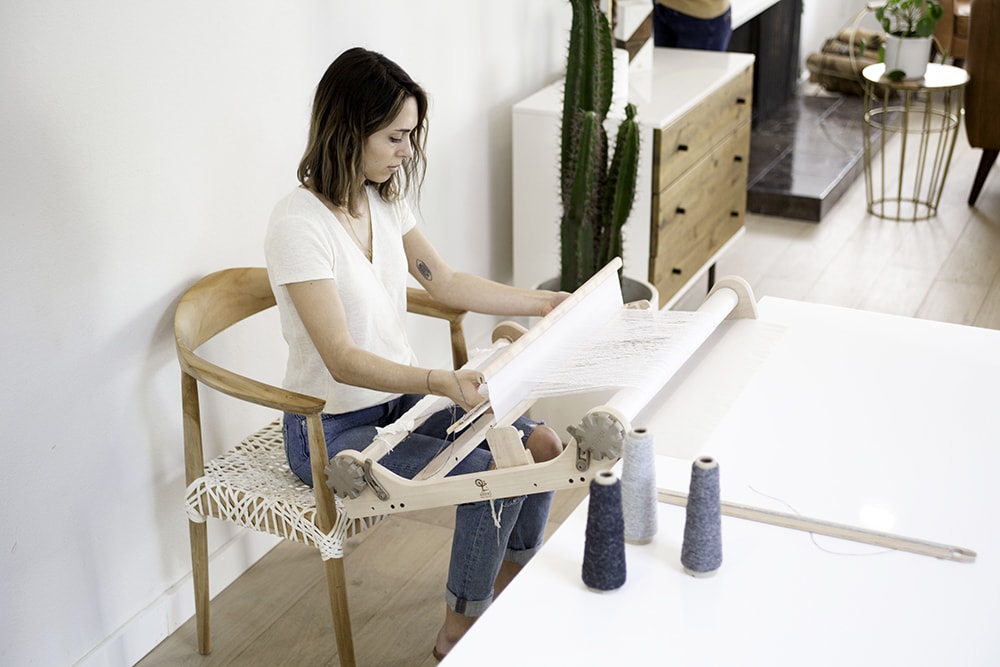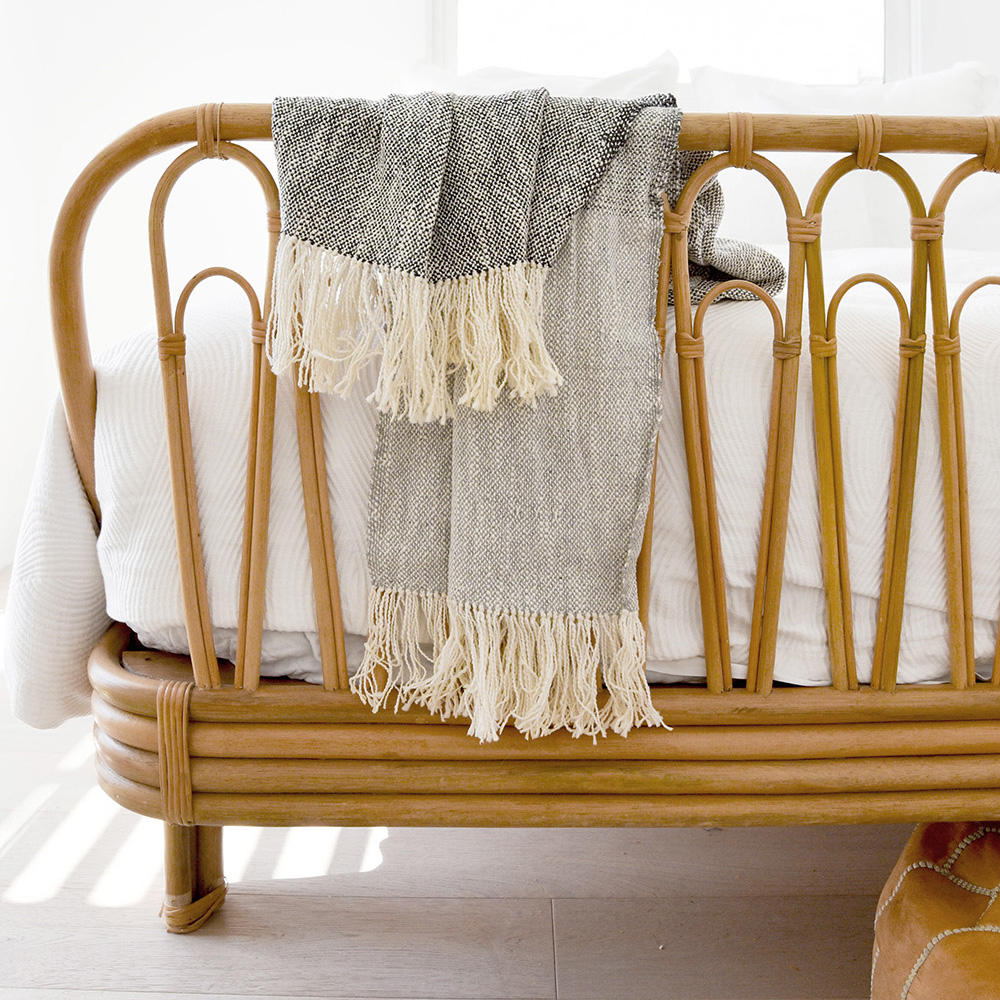 RACHEL SNACK
RIGID HEDDLE WEAVING 2.0
Explore more advanced weaving techniques as you create a sampler on an Ashford rigid heddle loom. Join weaver and textile artist Rachel Snack for her second weaving course, where you'll expand your skill set, learning how to create and design handwoven textiles using different yarns and weaving techniques. As you work through the lessons, you have the choice of creating one long sampler or individual textile swatches. After you've completed your sampler, using five special techniques, you'll be able to reference each pattern to see which designs or yarn combinations you love and want to explore in more depth. 
Rigid Heddle Weaving 2.0 Workshop is designed to be taken after completing the first  Rigid Heddle Weaving Workshop. Weavers will be able to use the same 24" Ashford loom for this project. "This is the perfect follow-up workshop to our beginner class, as students will use their foundations to build their skill set and strengthen their craft," shares Rachel.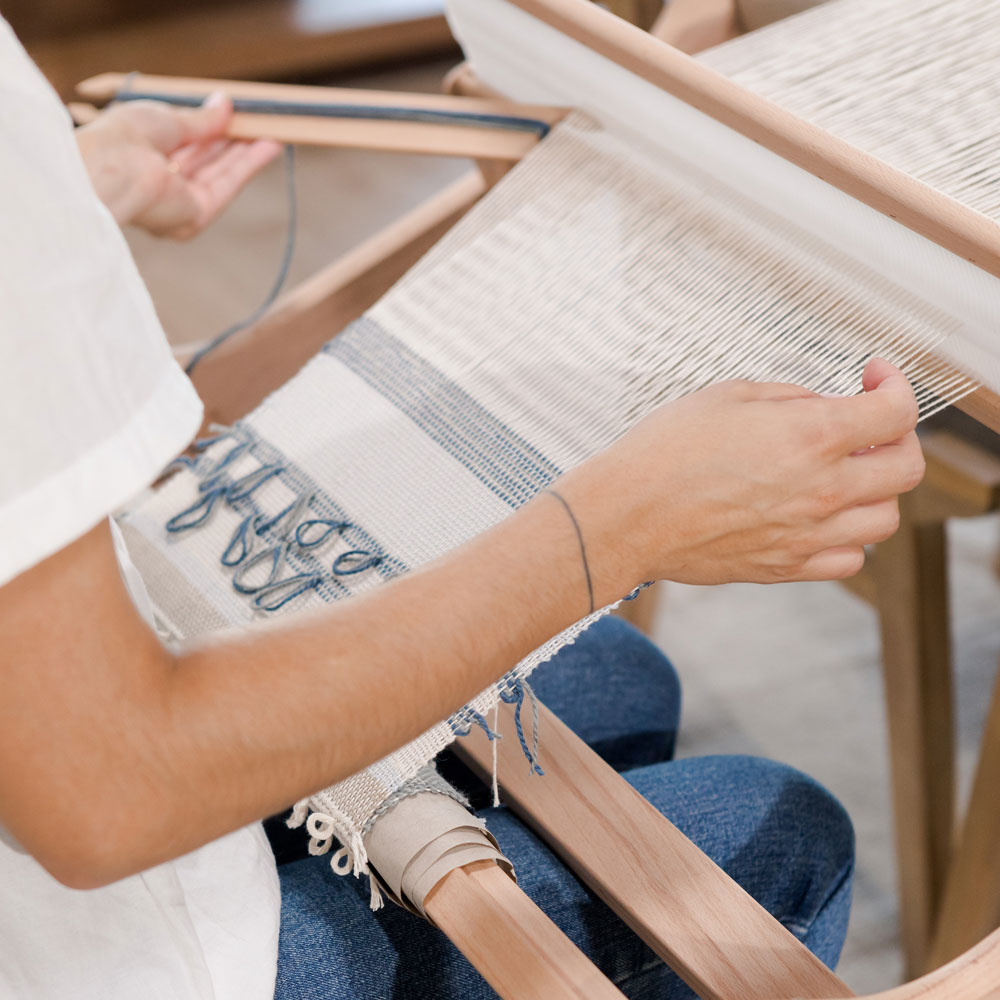 WEAVING YOUR SAMPLER
In the workshop, you'll start by reviewing general weaving terminology and parts of the loom before diving into designing and project planning. You'll learn how to make a hemstitch, then move on to weaving multiple swatches for clasped weft (two-colored wefts), inlay ('drawing with yarn'), floats (a version of a pick-up), two-colored tabby (weaving with two yarns at the same time), and pile weaves (loopy weaves). Rachel also shares best practices for finishing, gentle washing, and future project planning.
"The sampler is meant to be used as a design tool, to experiment with different ways of creating on the loom," shares Rachel. Once finished, use it as a table runner, wall hanging, or simply for a helpful reference in planning future projects. "Each technique covered can be labeled with design specifications and yarn types, to create a swatch library."
CUSTOMIZABLE WEAVING KIT
Rachel's curated kit includes several different types of yarn to experiment with throughout the sampler, including 8/4 cotton. Other yarns, such as 2-ply cotton, 2mm braided cord, and soft cotton cord, have varying thicknesses, colors, and textures that add visual interest to your designs. Choose from three decadent colorways for your sampler: the original Blue & Ivory colorway used in the Workshop video, Rust & Blush, or Jade & Aqua. 
A knitting needle is used to make pile weaves, and the pick-up stick allows for quickly creating even floats in your weave. You'll be able to work on your 24" rigid heddle table loom from the first workshop, warping your sampler at 12". The kit also includes two stick shuttles, or you can upgrade to boat shuttles—available in two sizes—with an optional add-on.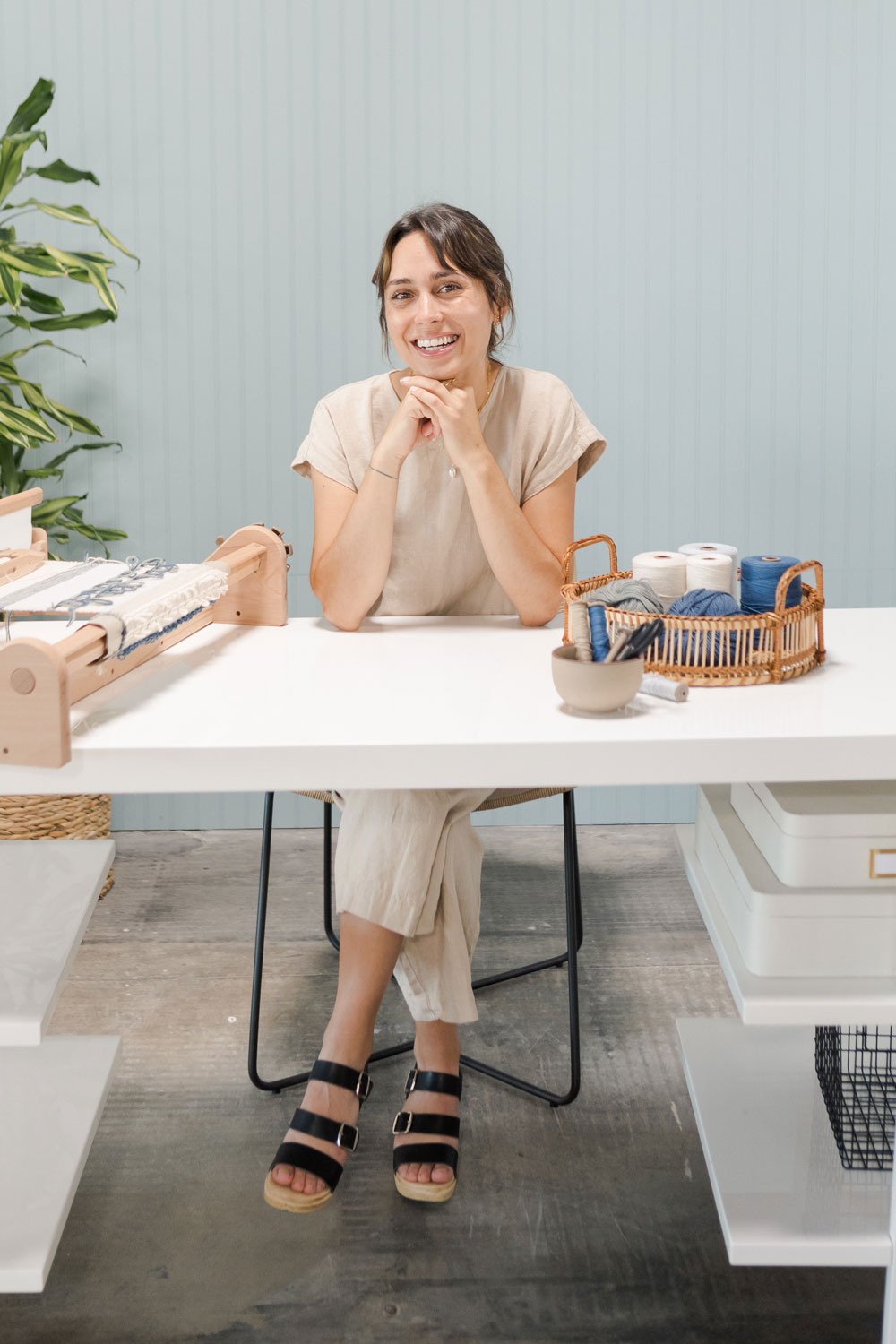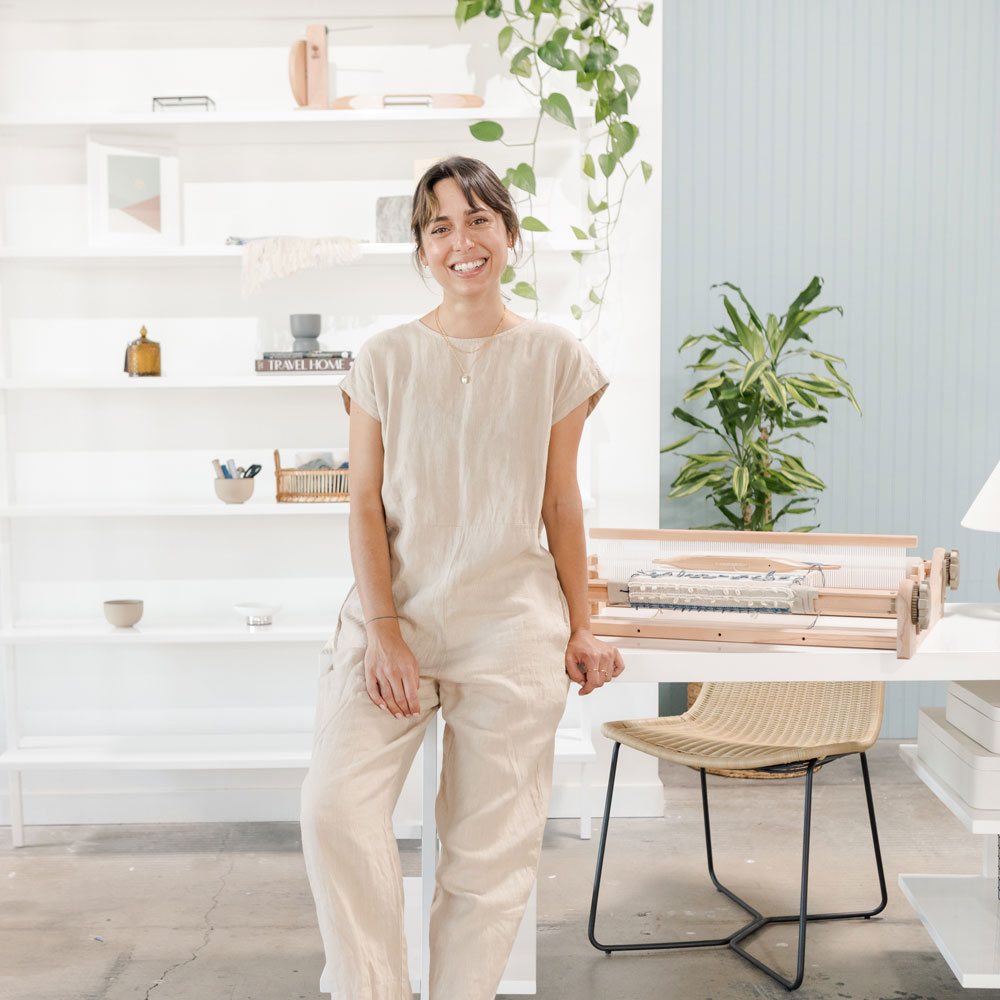 More About our Artist: Rachel Snack
​​Rachel graduated from the School of the Art Institute of Chicago with her BFA in Fiber & Material Studies and went on to earn a Master of Science in Textile Design at Philadelphia University. Her passion for preserving hand-making craft tradition became her mission, leading Rachel to found Weaver House, a textile studio dedicated to bringing hand-making consciousness and traditional techniques into the modern home through accessible weaving education.
Rachel's weaving expertise has taken her all over the world: working as an artist-in-residence in Ireland and Peru, exhibiting her work, and teaching courses and workshops on weaving, fiber dyeing, and textile conservation. Rachel's most recent in-print features include Yarn-Thread-String and Weaving — Contemporary Makers on the Loom.
Rachel's skill goes far beyond technique; she helps others see textiles as an embodiment of touch, creation, and interpersonal connection, elevating cloth itself as a vital thread woven throughout our human experience.
We can't wait to see how your weaving turns out. Share your creative journey and finished creation with us by tagging @thecraftersbox + @weaverhouseco in your social posts. Don't forget to use #thecraftersbox so our community can also see your workshop come to life. Happy making!