More Details
STEFANIE BALES
PAINTING THE SKY
In this workshop, we tap into the most creative and colorful versions of ourselves as we explore how to paint the sky in Stefanie Bales' signature style. We've thoughtfully collaborated with Stefanie of Stefanie Bales Fine Art to bring you expert-led instruction paired with inspiring and empowering creative freedom so you can uncover what's in your own sky.
Stefanie walks us through all the steps to create a light-filled acrylic seascape and sky painting. You'll be introduced to Stefanie's favorite tools and materials for making, and you'll explore all of the artistic benefits of working with her curated color palette.
Stefanie also allows us to discuss and dive into various brush techniques and tips for organic mark making, as well as thoughtful instruction on working through the process of building out color layers. In the end, you'll have a rich understanding of new painting techniques and a stunning canvas featuring a one-of-kind rendition of a light and cloud filled sky in beautiful pastels.
We look forward to sharing this immersive painting experience with you and cannot wait to see how the sky on your canvas turns out. Be sure to share your creative journey and finished work of art with us by tagging @thecraftersbox + @stefaniebalesfineart in your social posts, and use #thecraftersbox so our community can also see your skills come to life! Happy making.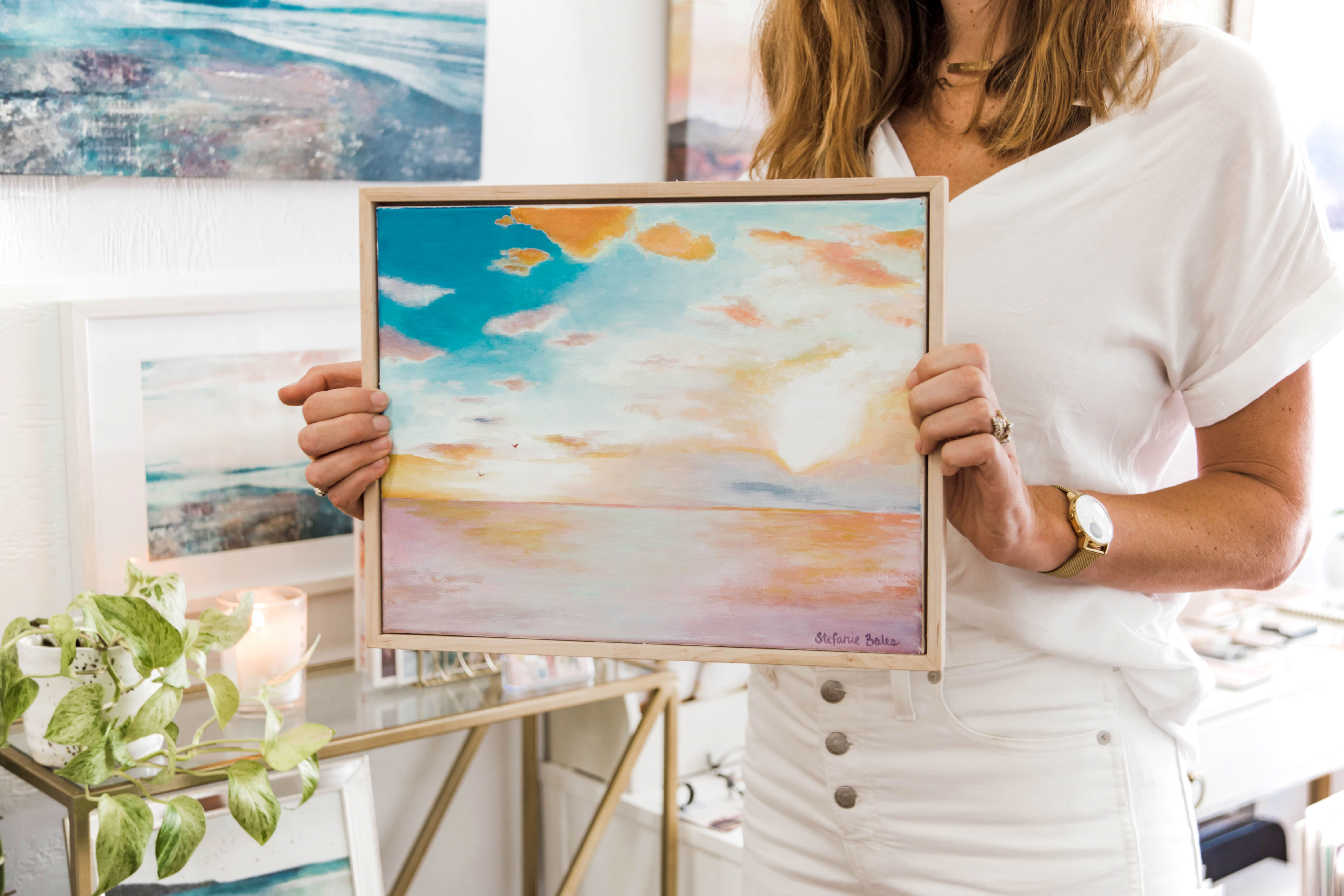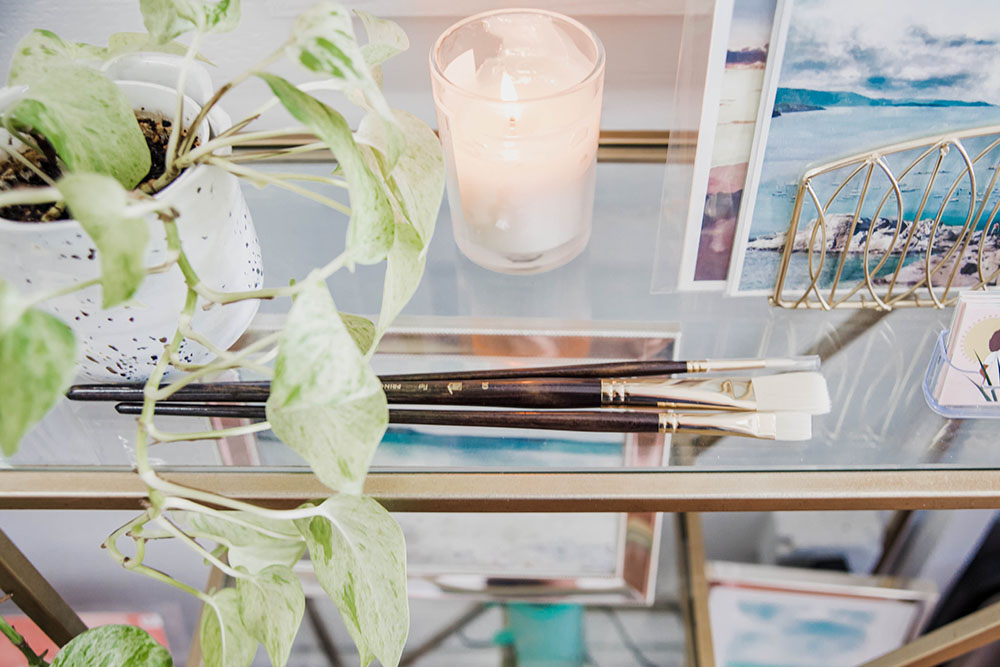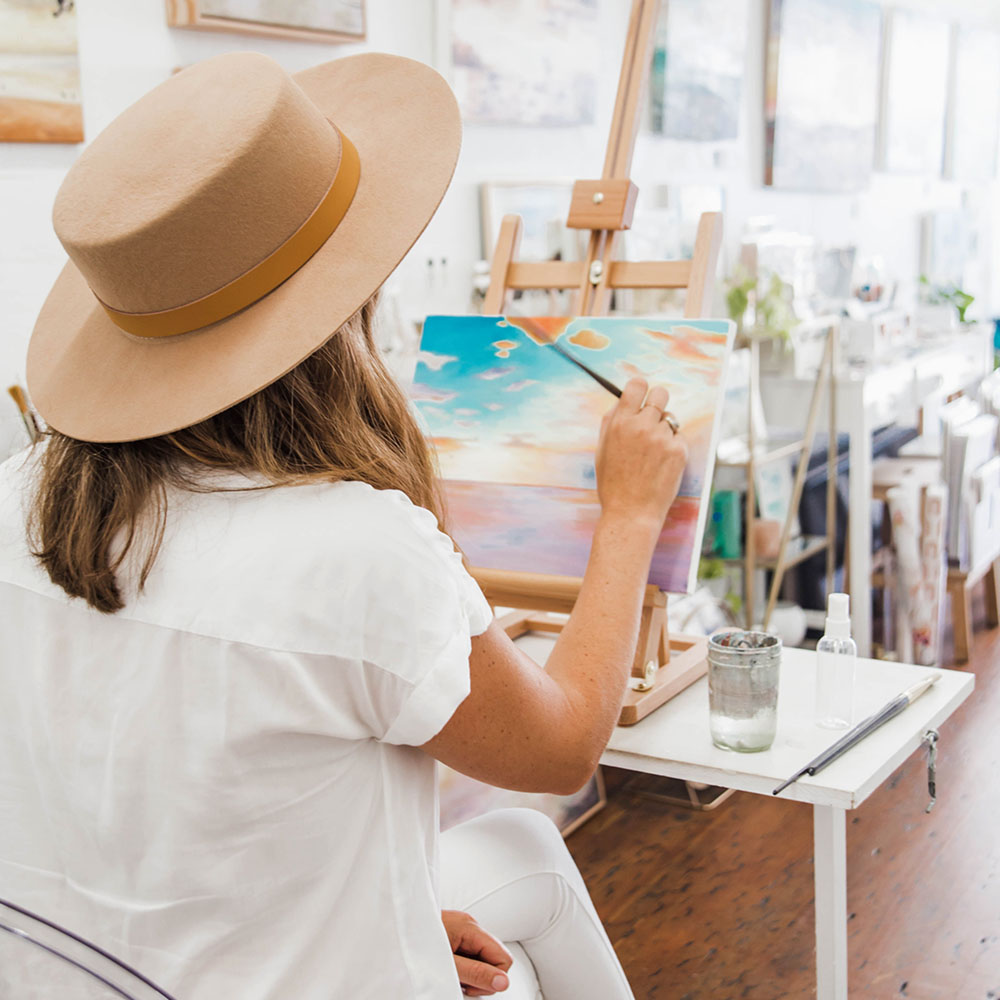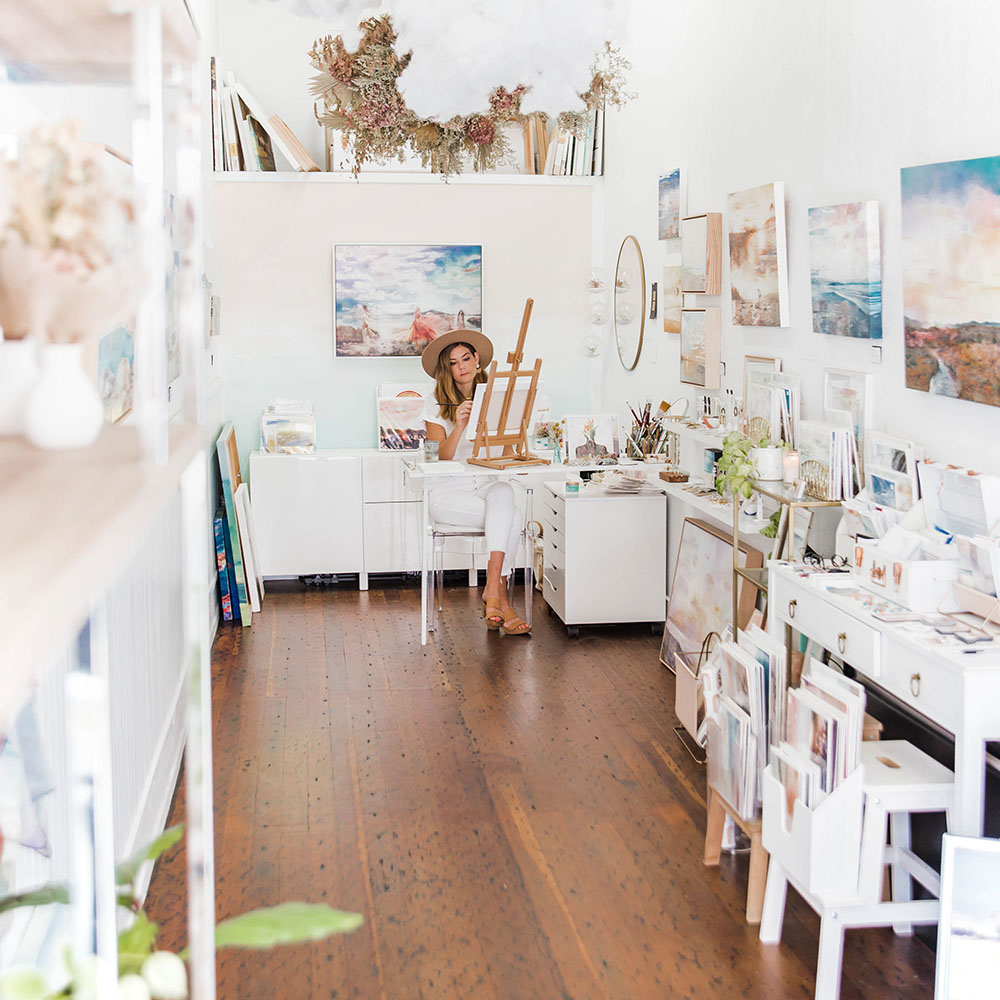 More About Our Artist: Stefanie Bales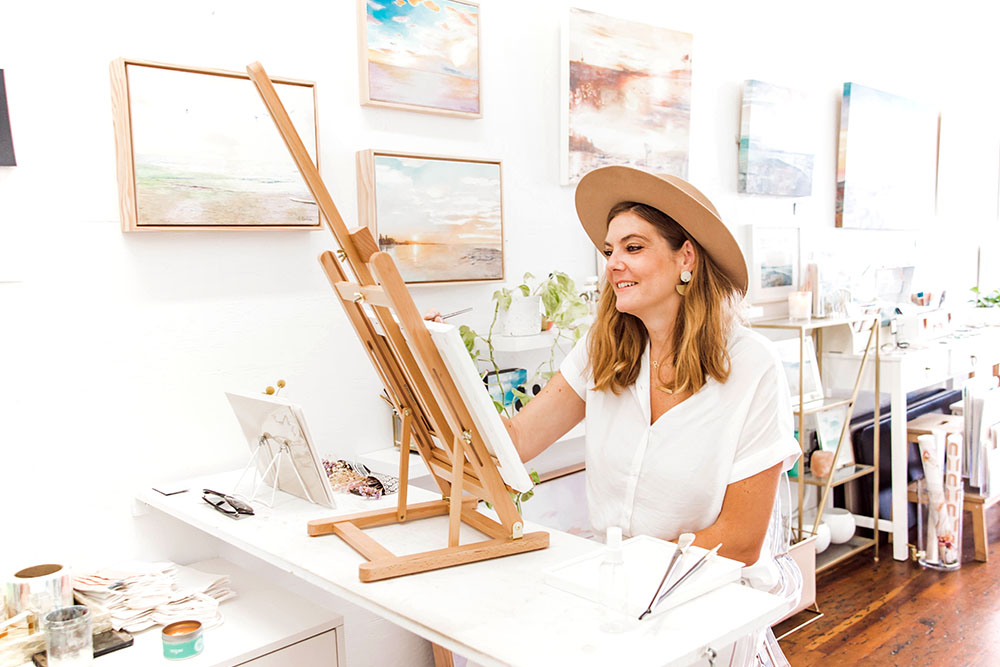 Stefanie Bales is a San Diego-based contemporary, fine art painter and muralist. She earned a B.F.A in Studio Arts and an M.S. in Educational Counseling with a focus on Art Therapy applications with neuro-diverse populations. Stefanie taught at a local design college for over 10 years prior to opening her gallery + storefront, Stefanie Bales Fine Art. Her work has been published extensively and is in both public and private collections across the United States and internationally.
Stefanie's gallery work is inspired by the interaction of light and landscape, as evident in her whimsical typologies and soft, feminine palettes. Currently, Stefanie is working as an artist full-time and is active in the local creative community facilitating entrepreneurial networks and co-leading the San Diego chapter of the Yellow Collective, a membership platform for women-owned businesses that have a "do good" aspect to their business. This project is directly aligned with Stefanie's brand identity in the support of women in the arts, in history, and within their communities. Activating this narrative is something Stefanie is passionate about in her career and her personal life. 
Stefanie is also a mom of two boys, Weston and Rowan, who are her greatest works of art.
We're so excited to have you join us, Stefanie.
Stefanie Bales'
Podcast Interview