More Details
CHRISTIE LOTHROP
HAND-POURED CEMENT 
Welcome to our workshop exploring hand-poured cement. In this kit, Christie introduces her craft with a detailed, digital workshop in sharing how to create custom planters. Using both a silicone mold (an exclusive design just for this workshop) plus sustainable vessels like recyclables, we'll build new homes for your favorite plants and succulents. Keep creating with Christie's tips on how to continue exploring hand-poured techniques with various molds for future making.
Christie has perfected the art of marbling cement through pouring hundreds of pots. Using her methods, each vessel is hand-mixed and poured individually, creating an unrepeatable design every time. Every creation will turn out truly unique!
This versatile workshop provides endless possibilities, imagine the beautiful vessels you can create! Explore with additional silicone molds or use recycled items around your house like Tupperware, yogurt cups, or even beach buckets. Consider a colorful add-on to tint your cement or finish your solid and marbled pots with custom paint accents. Christie takes her designs a step further and shows you how to add painted patterns and lines on vessels.
We can't wait to see how you are inspired to create using this technique. Be sure to share with us by tagging @thecraftersbox, our featured artist @madpotters, and using #thecraftersbox so all can see your work. Happy making with this special workshop.
More About Our Artist: Christie Lothrop
As the artist and green thumb behind MadPotters, Christie has perfected the art of custom cement planters of all sizes. Today, she's sought after for her custom aesthetic designs from marbling to painted accents. What began as a meditative hobby to help manage anxiety and stress has turned into a whole new world of art and creativity. We are honored to have Christie share her art with us.
"Community over competition" has been my motto since starting along this journey. Cement is not a well-known or accepted medium in the art world (yet) so it's important to me to create relationships with like-minded artists. 
Let's explore this beautiful technique together!
Christie was born in Korea, raised in Massachusetts, lived in Brooklyn, worked in Manhattan and is currently thriving with her business and plants in sunny San Diego. When she's not up to her elbows in wet cement, Christie can be found exploring what nature has to offer by hiking all over SoCal or hanging out in her garden, while trying hard to be more sustainable.
Thank you for joining us, Christie.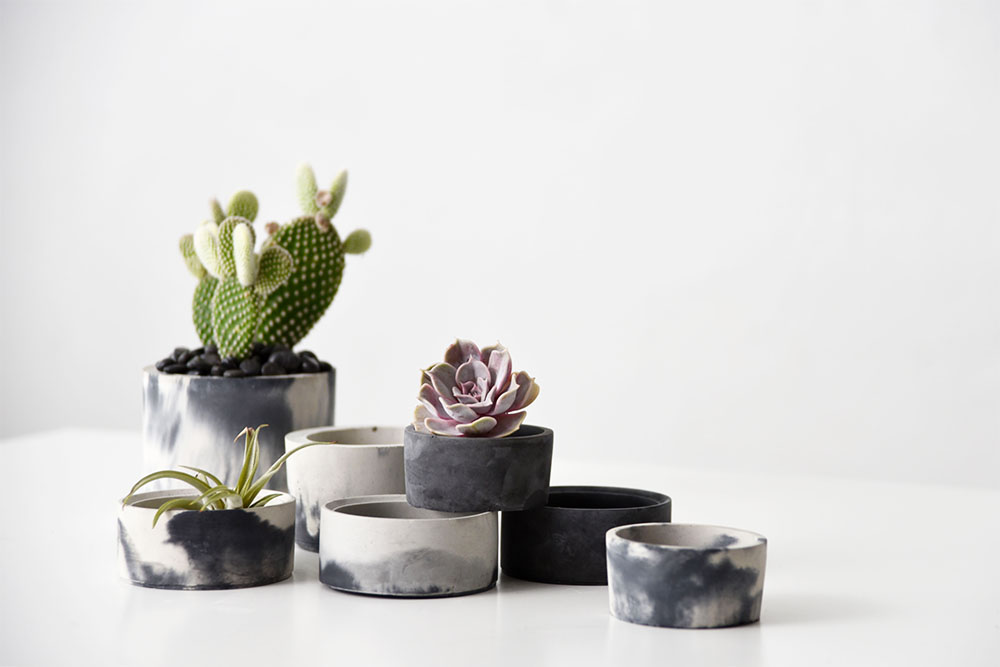 Christie Lothrop's
Podcast Interview