More Details
TONI LIPSEY
CROCHET GRANNY SQUARES BAG
Create your own handbag as you learn to crochet granny squares with Toni Lipsey, the crochet designer and educator behind TL Yarn Crafts. You'll learn step-by-step how to crochet each round of a granny square, both in a solid color or in multiple colors. After whip stitching the squares together and attaching handles, you'll have a polished bag, ready for a trip to the farmer's market, local library, or vacation.
CROCHET GRANNY SQUARES
In the workshop, Toni shares all of her tips and tricks to create the best granny square, including two methods for starting the squares, and how to alternate colors between rounds. In the in-depth tutorial, you'll also learn how to whip stitch the seams, add a top border, attach handles, and steam block the bag. 
"Now of all the techniques within crochet that I love, my heart keeps going back to granny squares," shares Toni. "This classic motif first made its debut in 1891 and keeps re-surfacing in crochet patterns around the world."
CUSTOMIZABLE CROCHET GRANNY SQUARES KIT
Toni's curated kit contains everything needed to make your granny square bag, including a crochet hook and gorgeous Aran weight, 100% wool yarns. "This is a great choice for this bag because it's going to make it nice and sturdy and very easy to care for, especially over time," shares Toni. The project comes together with custom-made leather handles, handcrafted in coastal New England by Todder USA Leather Goods.
We're excited to offer two colorways for this granny square bag project, a colorful option, or a solid color Cream option, both in our beautiful Lucia pure wool yarn. For those choosing the Cream colorway for your bag, note that you will have some extra yarn in your kit. You can use it to keep working on your crochet skills, creating more granny squares that can be used as trivets, coasters, or anything you can dream up!
UPGRADE TO A CROCHET GRANNY SQUARES BLANKET
In addition, if you'd like to upgrade to our Crochet Granny Squares Blanket, you will receive enough wool yarn to create a rectangular blanket using Toni's granny square and whip stitching techniques demonstrated in the workshop. For the upgraded kit, you'll be swapping out the leather handles, findings, and wax cord for more yarn in your preferred colorway.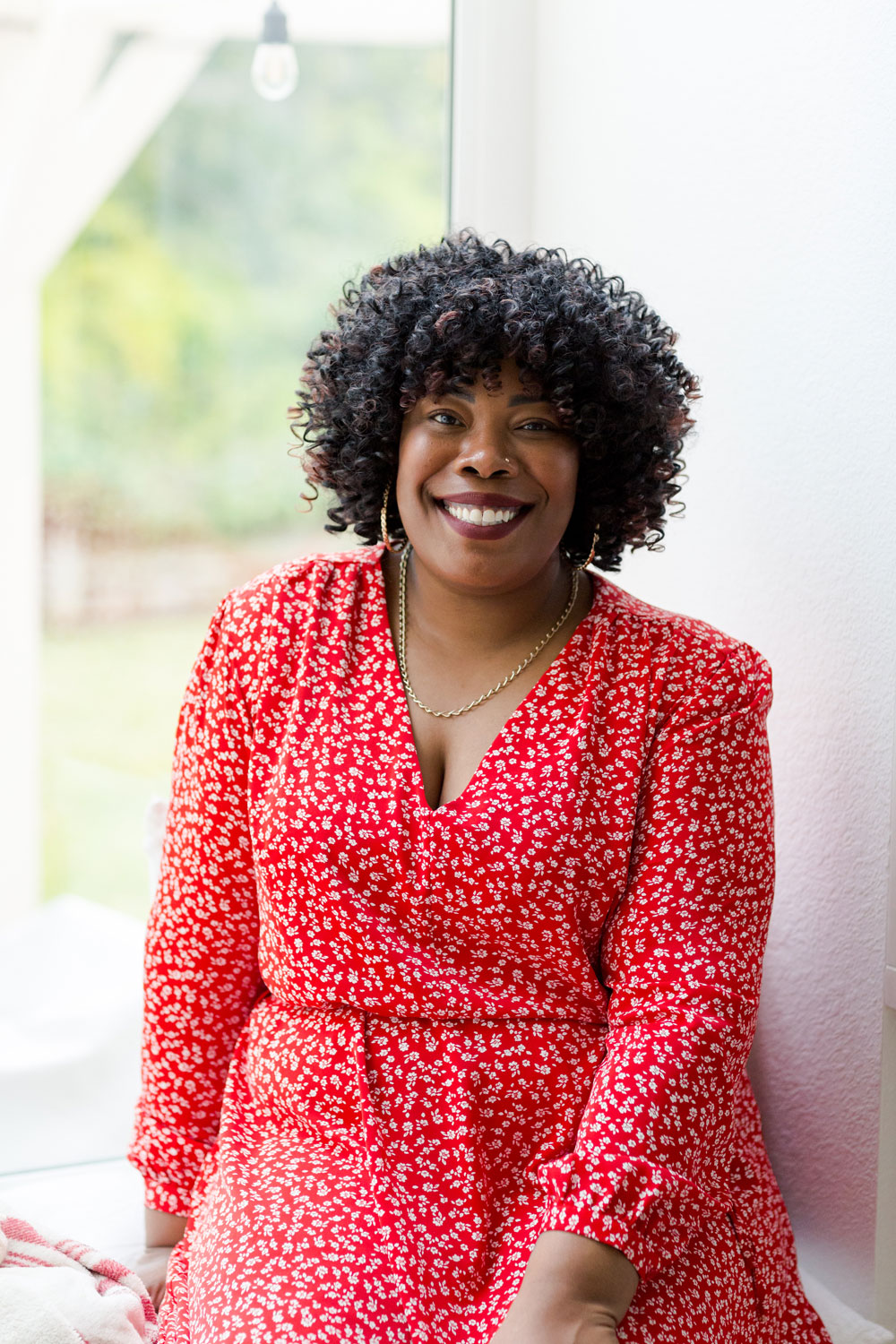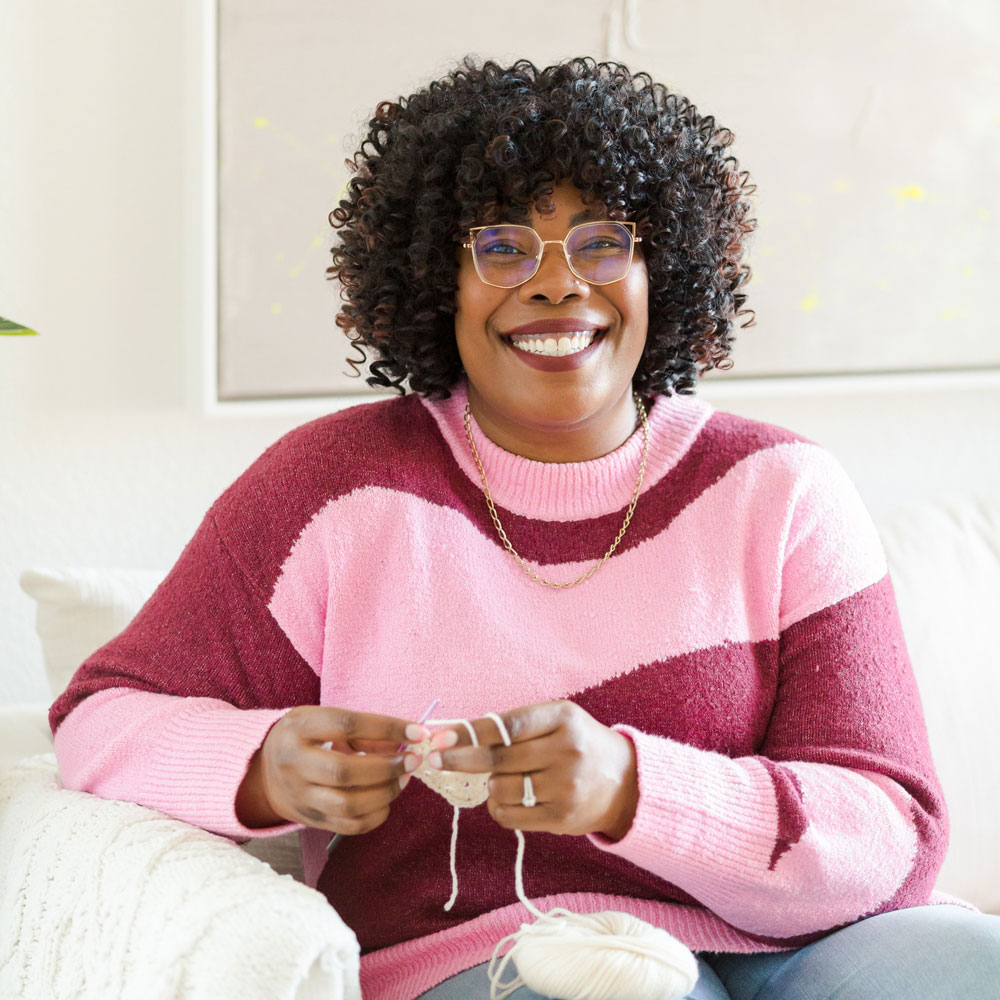 More About our Artist: Toni Lipsey
Toni Lipsey is the crochet designer and instructor behind TL Yarn Crafts. Since turning her passion into her career nearly a decade ago, she has built a catalog of crafty knowledge that includes hundreds of beginner-friendly patterns, easy-to-follow tutorials, and even a book of designs centered around the Tunisian crochet technique. She draws her inspiration from the desire to immerse herself in a cozy life that is bursting with color. You can find Toni in her element while teaching a new batch of aspiring crocheters or relaxing on the couch with a hot coffee and a fresh pattern idea.
When she's not knee-deep in yarn, you can find Toni binge-watching true crime thrillers with her husband and two cats in her Michigan home.
We look forward to sharing this fulfilling and joyful experience with you and cannot wait to see how your boxes turn out. Be sure to share your creative journey and finished creation with us by tagging @thecraftersbox + @tlyarncrafts  in your social posts, and use #thecraftersbox so our community can also see your workshop come to life! Happy making.