More Details
CHRISTIE LOTHROP
COLORFUL HAND-POURED CEMENT
Create one-of-a-kind plant pots as we explore cement and larger-scale molds, allowing for lots of creativity with color. Christie Lothrop, the artist and green thumb behind MadPotters, teaches us marbling and layering techniques, how to work with molds, and finishing techniques for our plant pots and trays. We learn how to mix cement, introduce pigments, and find the correct consistency for pouring.  Because each vessel is mixed and poured by hand, every design is entirely one-of-a-kind and unmolding will reveal a new pattern each time!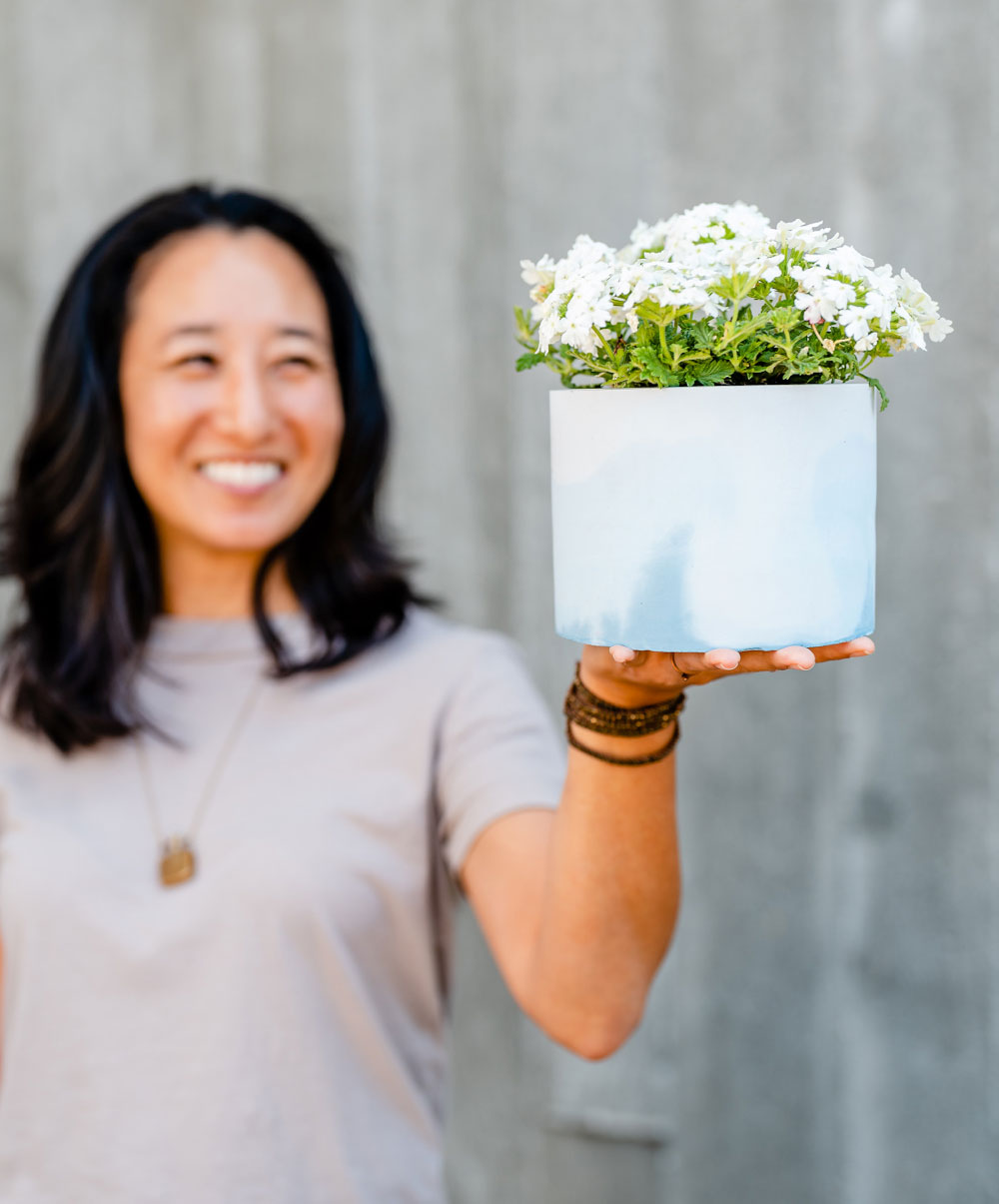 CEMENT PLANT POT KIT

This thoughtfully curated kit has everything needed to create several different plant pots and trays of varying sizes and shapes. Christie spent months testing dozens of molds to find the perfect high-quality set. These molds are beginner-friendly and designed to prevent any sort of sagging that can come when working with a heavy quantity of cement. Likewise, the pigments selected will produce the best colors for our pots. In comparison to gray cement, the white cement included in this kit produces more vivid marbled colors. Additionally, the white cement mix is not fast-curing, meaning we have a bit more flexibility with our work time.
INCORPORATE COLOR INTO YOUR CEMENT MIX

We learn tips for working with cement in large molds, including pouring techniques and how to achieve a smooth finish. Christie shares several marbling techniques as well as ideas for layering color. We also learn how to drill a drainage hole at the bottom of our vessel, an essential finishing step if live plants will be planted directly into the pot. The porous quality of cement makes these colorful pots excellent for drought-tolerant plants such as succulents and cacti.
Above all, Christie reminds us to enjoy the process and cherish our creations, however they may turn out. "Have fun with this one, push the boundaries on what you think of concrete (gray, ugly, road material) and turn it into something beautiful."
More About our Artist: Christie Lothrop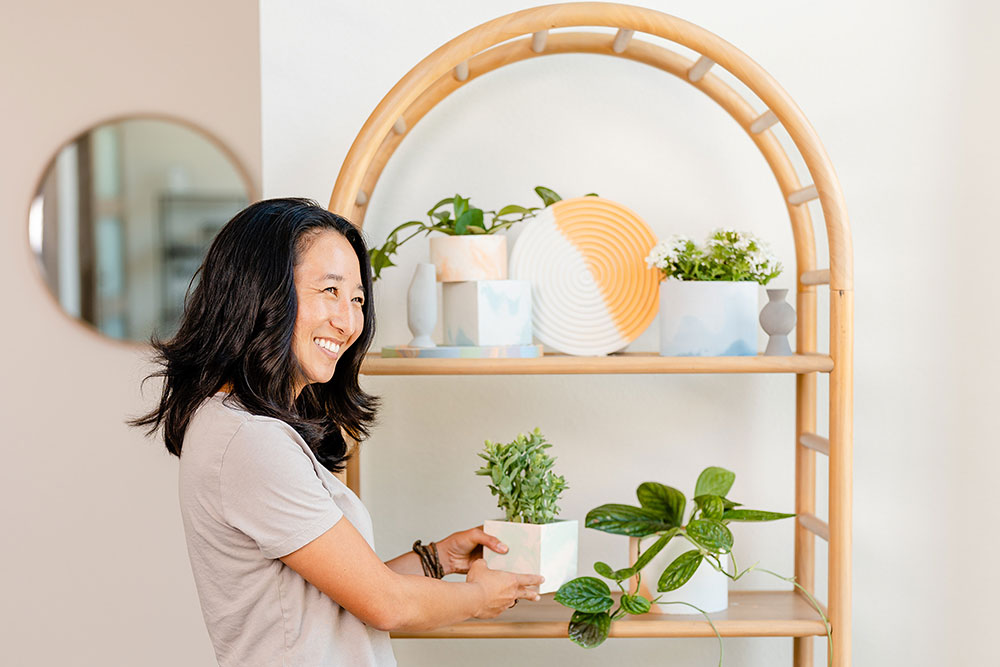 Christie Lothrop is the artist and green thumb behind MadPotters. She was born in Korea, raised in Massachusetts, lived in Brooklyn, worked in Manhattan, and is currently thriving with her business and plants in sunny San Diego. Christie's work is sought after for her custom aesthetic designs from marbling to painted accents. We are honored to have Christie share her art with us.
 When not up to her elbows in wet cement, Christie can be found exploring nature, hiking in Southern California, out in her garden, working to be more sustainable, and sampling the best foods that San Diego has to offer.
This is Christie's third workshop with The Crafter's Box. She also leads our Hand-Poured Cement and Poured Resin Workshops.
Christie Lothrop's
Podcast Interview
Share with us! We look forward to sharing this fulfilling and joyful experience with you and cannot wait to see how your crepe paper flowers turn out. Be sure to share your creative journey and finished creation with us by tagging @thecraftersbox and @madpotters in your social posts, and use #thecraftersbox so our community can also see your workshop come to life! Happy making.