More Details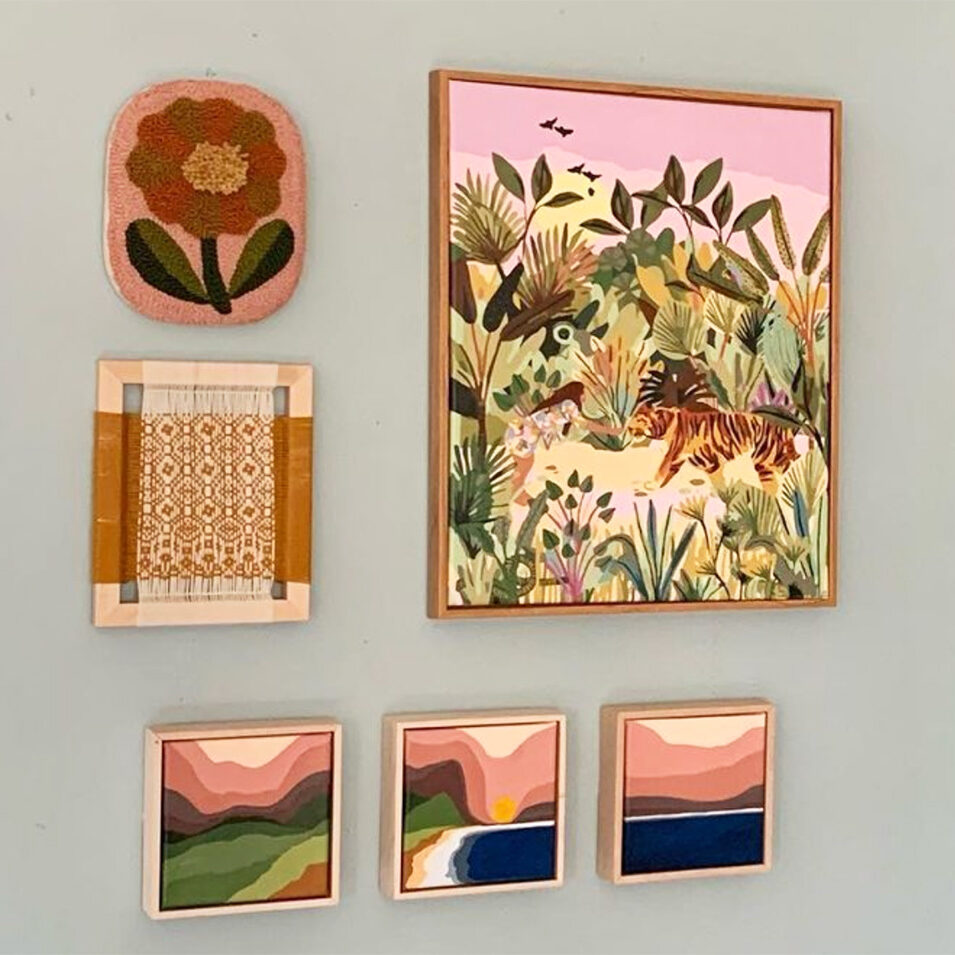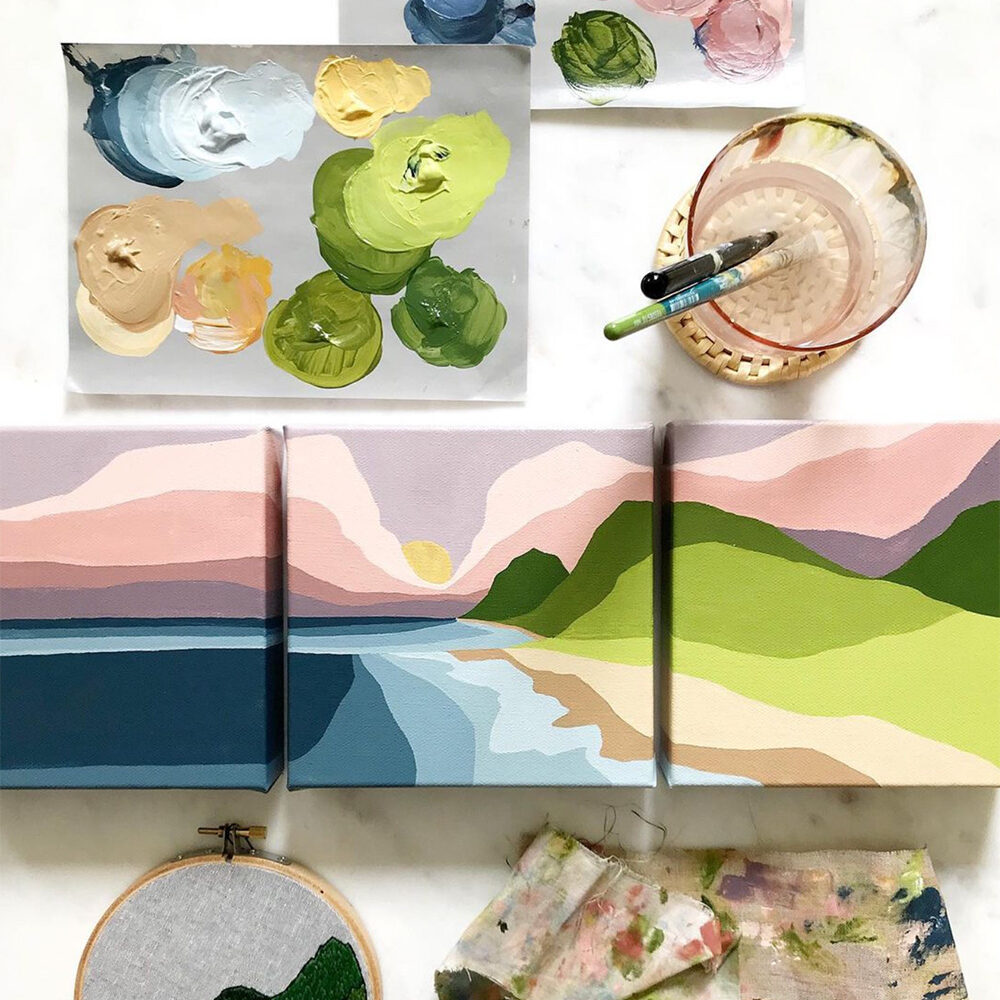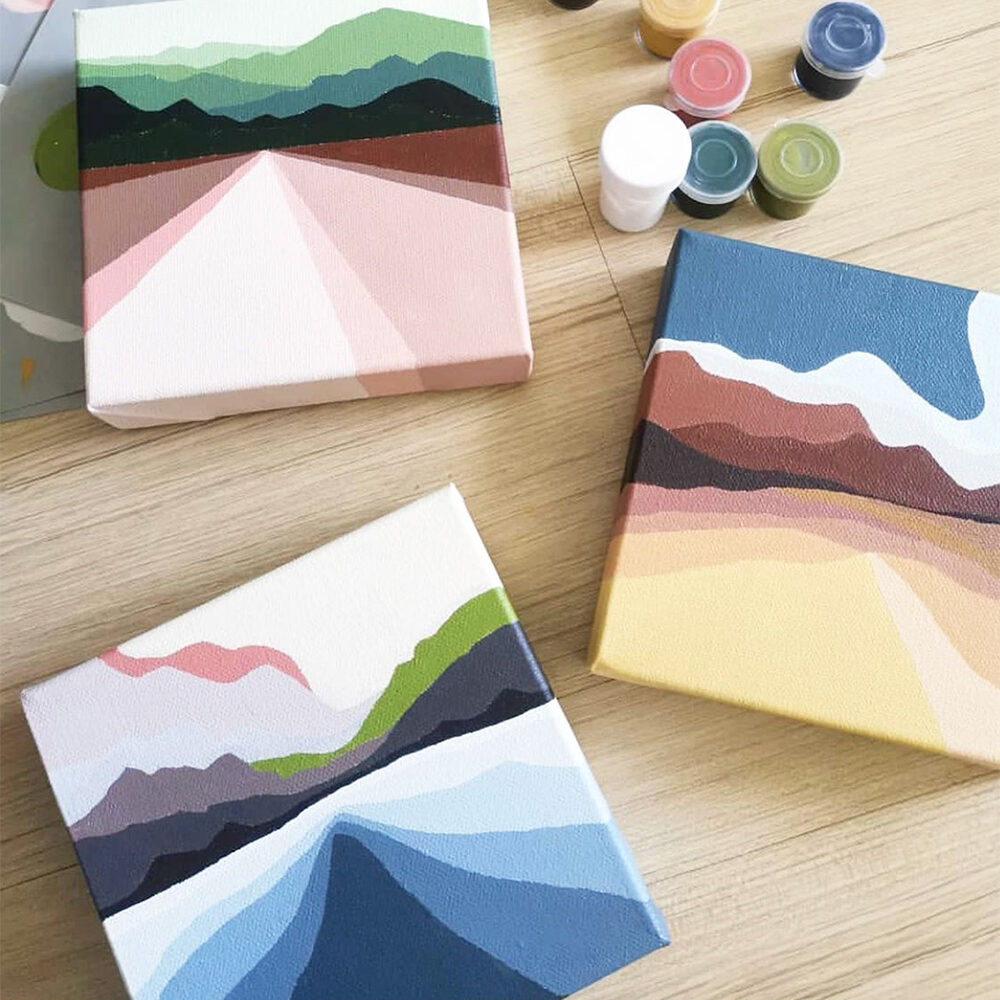 COLLEEN ELIZABETH
COLOR BLOCKED ACRYLIC LANDSCAPE
Welcome to our workshop with Colleen Elizabeth, an accomplished abstract landscape artist and acrylic color blending pro. In this workshop, we dive into the art of understanding perspective, learn how to use geometric (and organic) lines to construct a landscape drawing, and explore color blending & theory to create three final acrylic works of art.
In this workshop, Colleen teaches us how she creates captivating, modern paintings through hand-mixed color maps on canvas. With Colleen's expertise in color theory, and her step-by-step painting process, you can turn simple lines and large blocks of color into bold, impactful mini-landscapes. Colleen chose a set of three gallery-depth canvases because it allows one to play with different color moods or seasons to create a complete set - or to design individual pieces of art for the home & gifting. The square shape of the canvases is a favorite of Colleen's in her own studio when working with heavy body acrylics.
With custom colormaps, Colleen's preferred paintbrush, and soft archival cotton paper, you will be able to work at your own pace and create a simple, soft, and beautifully abstract landscape painting.
We can't wait to see the beautifully creative canvas scenes you create! We would love for you to share your project with us by tagging your photos with the artist (@colleenelizabeth_art) and #thecraftersbox. Happy making!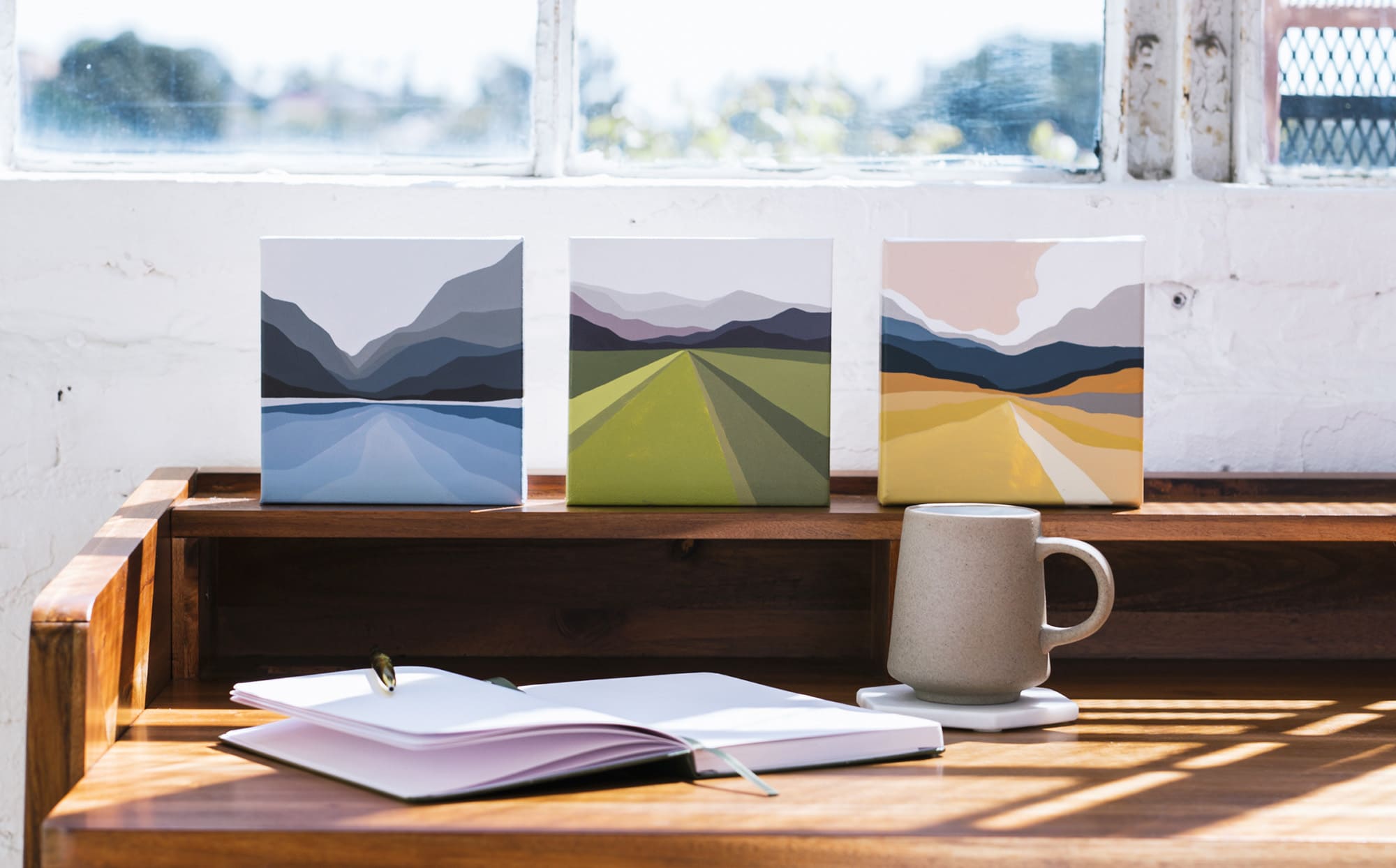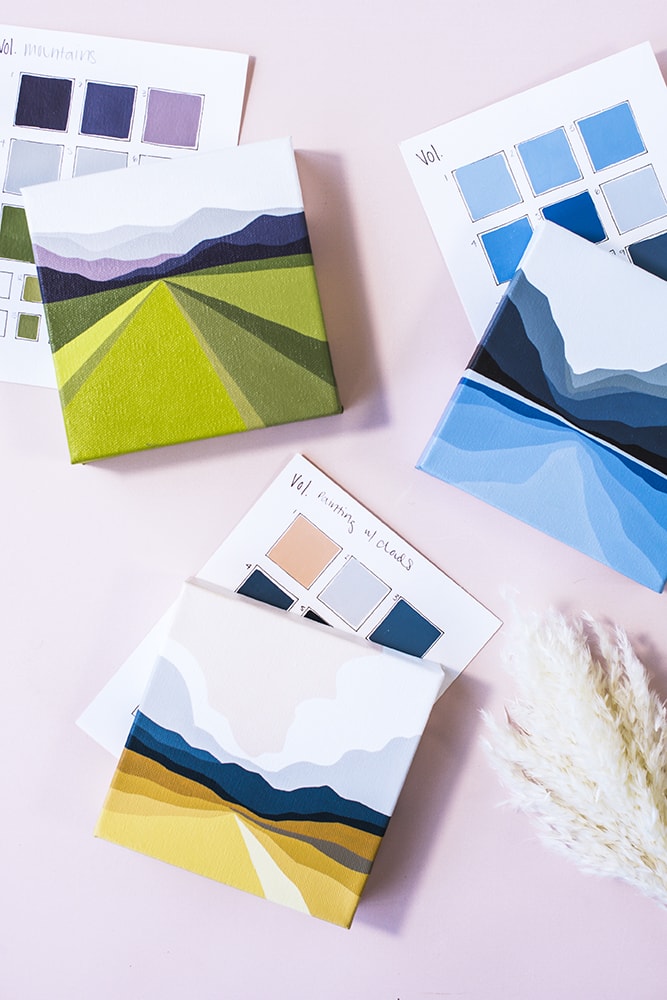 More About Our Artist: Colleen Elizabeth
Colleen explores her creativity by playing with organic lines, blocks of color, and the abstract beauty of nature in motion.
In her podcast, Colleen shares more about her artistic background, how her creativity started young, and how she was continuously encouraged to explore. The message Colleen shares is clear: it's okay for your art and style to develop over time. Diving back through her portfolio, Colleen shares that her work started with super controlled, defined lines that slowly transformed into the organic mountain ranges, valleys, and oceans that we see today. She shares that the "magic" of her art has evolved with time and experience. 
Living in the Twin Cities in Minnesota, Colleen works out of her home studio and loves to explore her own hometown. She shares that she's equally fascinated by the visuals she sees out the window of her car and through the stories of friends who travel afar. Her work has been featured across the nation in art shows, local galleries, and in collector's homes. While she paints what she loves, she is constantly touched by the meaning others find in the art she shares.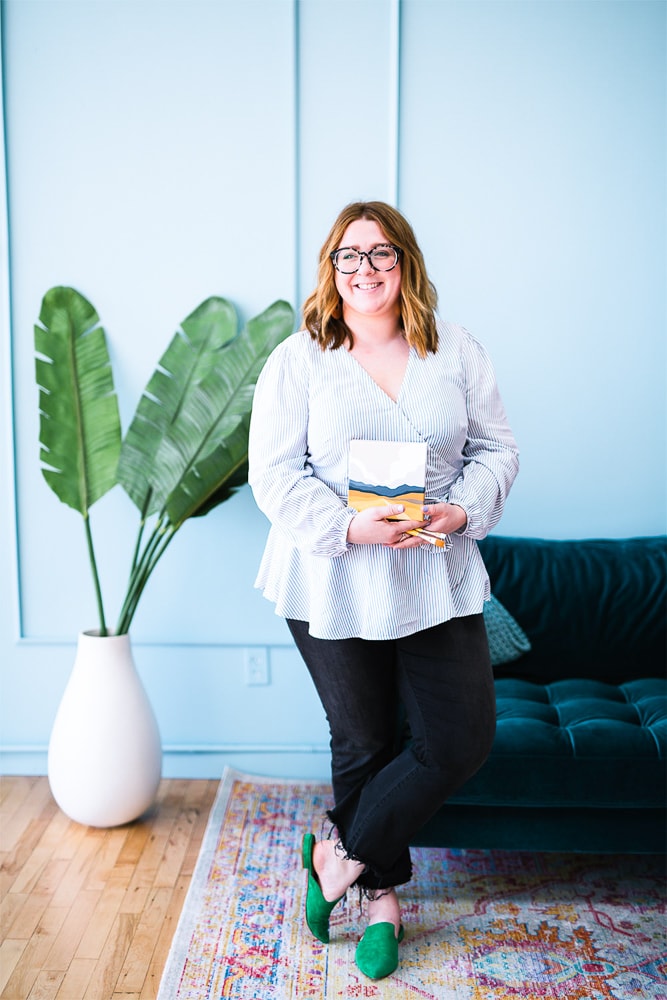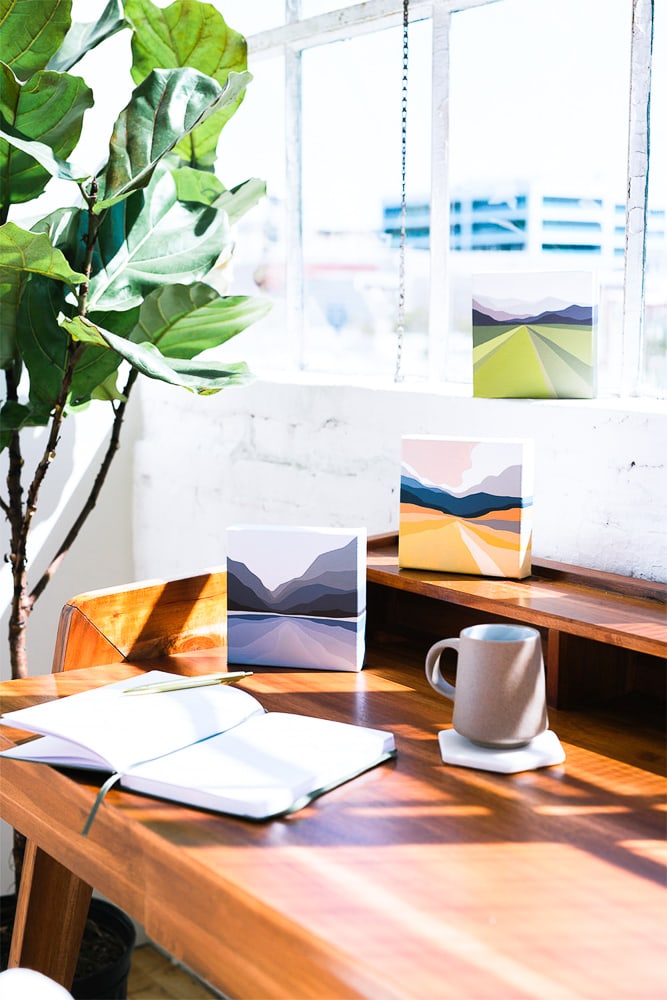 Colleen Elizabeth's
Podcast Interview