More Details
BARI ZAKI
BOX MAKING: CLAMSHELL BOX WITH FINE ART PAPER
Create a truly special keepsake box to store all of your trinkets, postcards, and heirlooms. Bari Zaki, of Bari Zaki Studio, teaches every step of crafting your own clamshell box using decadent bookcloth and Japanese paper that has been pre-cut so you can jump right into making. Each kit comes with your choice of two paper & cloth colorways, plus everything needed to create your own keepsake box. This specific box design, which measures 4 ¾ x 6 ¾ x 2 ¼, has a 4-sided tray with a panel piece that attaches the lid, like a clamshell.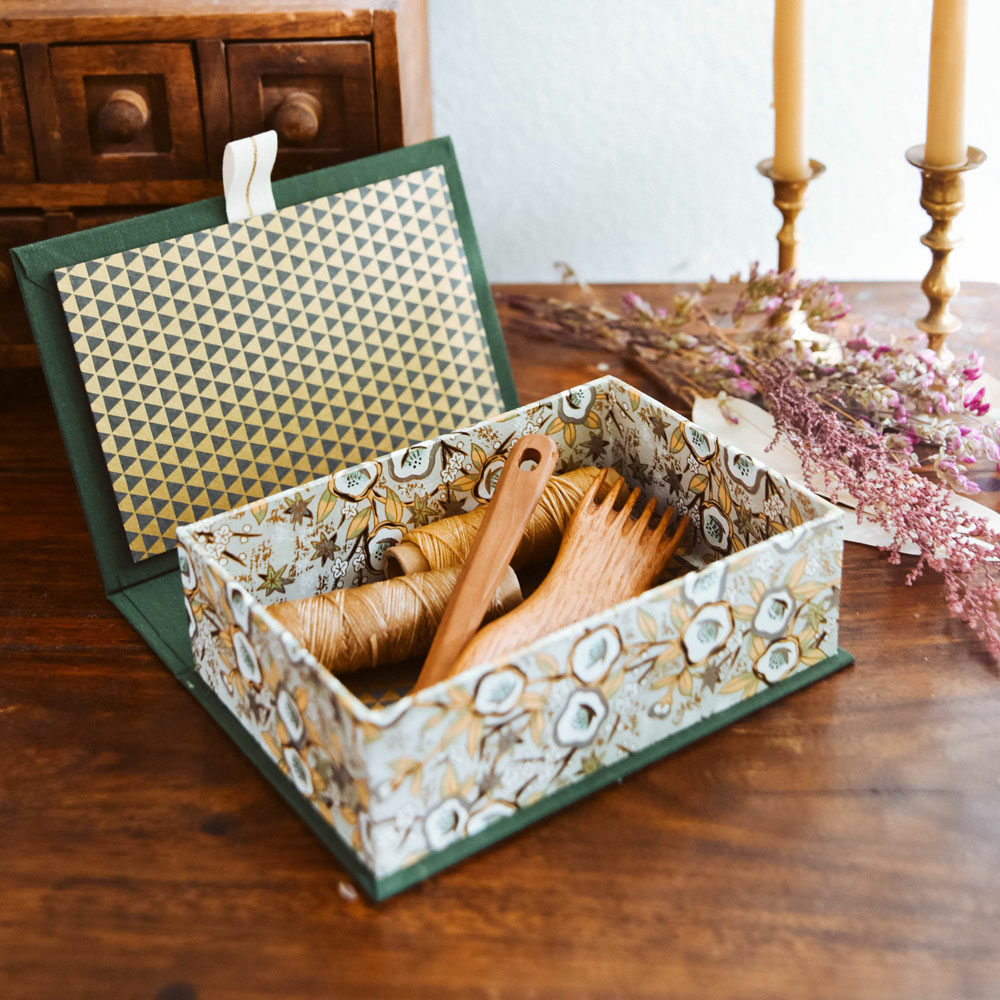 HAPPY MOMENTS
You'll learn Bari's honed techniques for constructing and gluing together the custom board pieces, then applying the Japanese paper. With her years of experience, Bari shares tips for making precise measurements and clean cuts. Once the box is made, you'll create the clamshell portion and watch them come together for what Bari loves to call a "happy moment."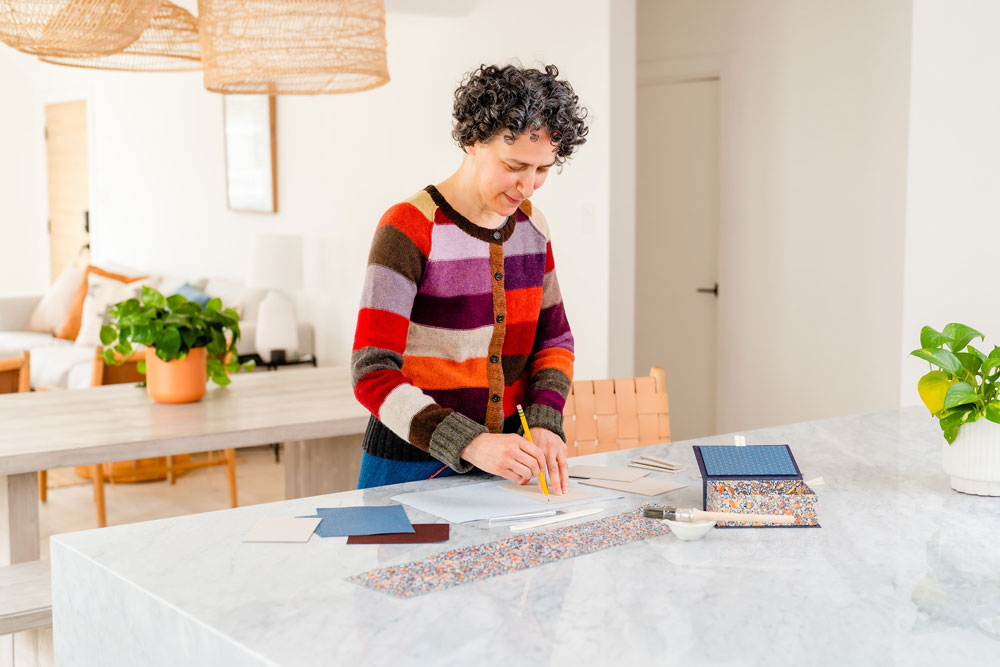 BOX MAKING KIT
Bari's kit has been specifically curated to bring you the best box-making materials, all pre-cut for you, including the custom board pieces that make up the framework of the box. Included in the custom board pieces is a hinge/corner spacer that will help to create the perfect measurements for the dimensions of your box. The papers and book cloths have been selected by Bari for both their incredible beauty and their ideal construction for box making.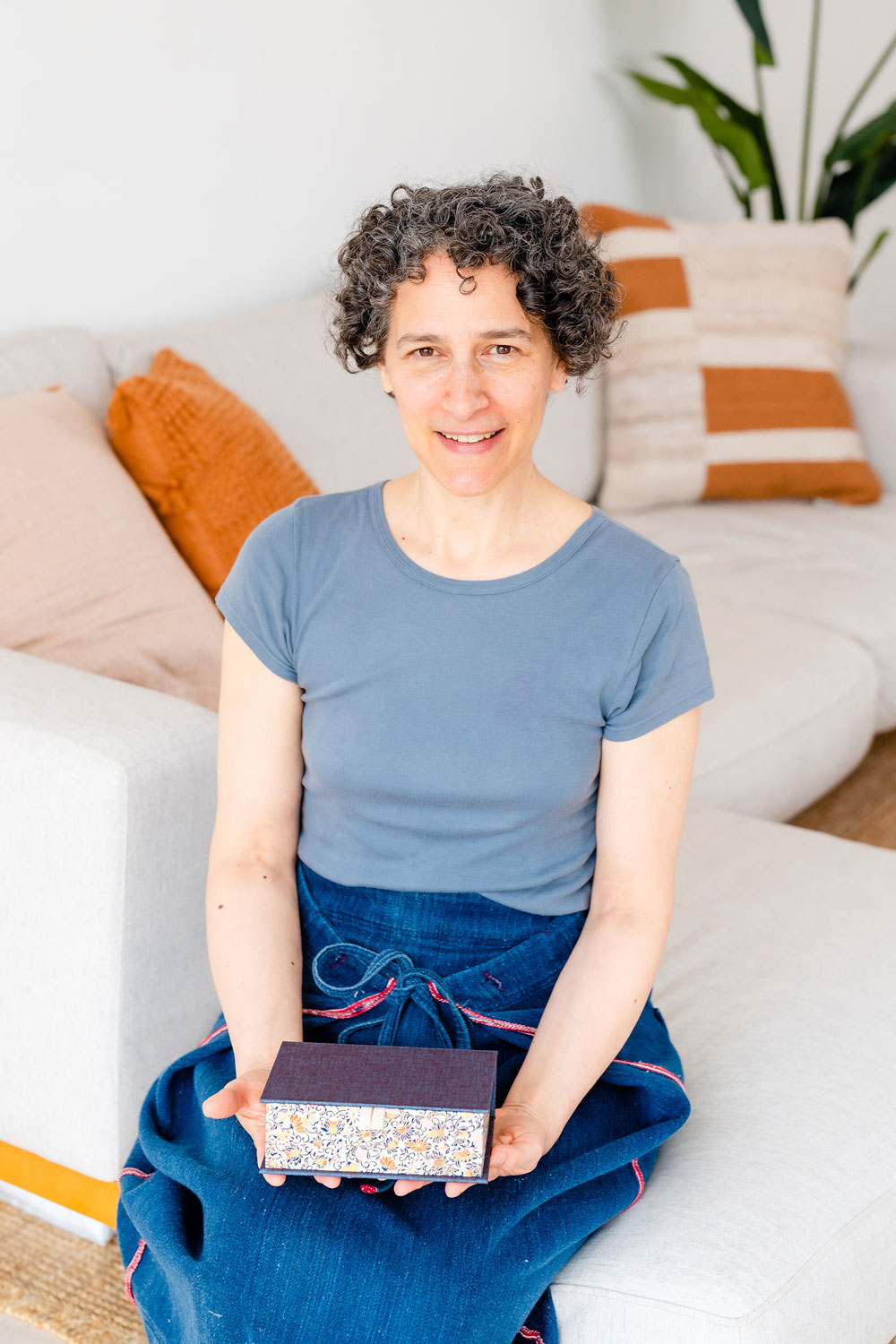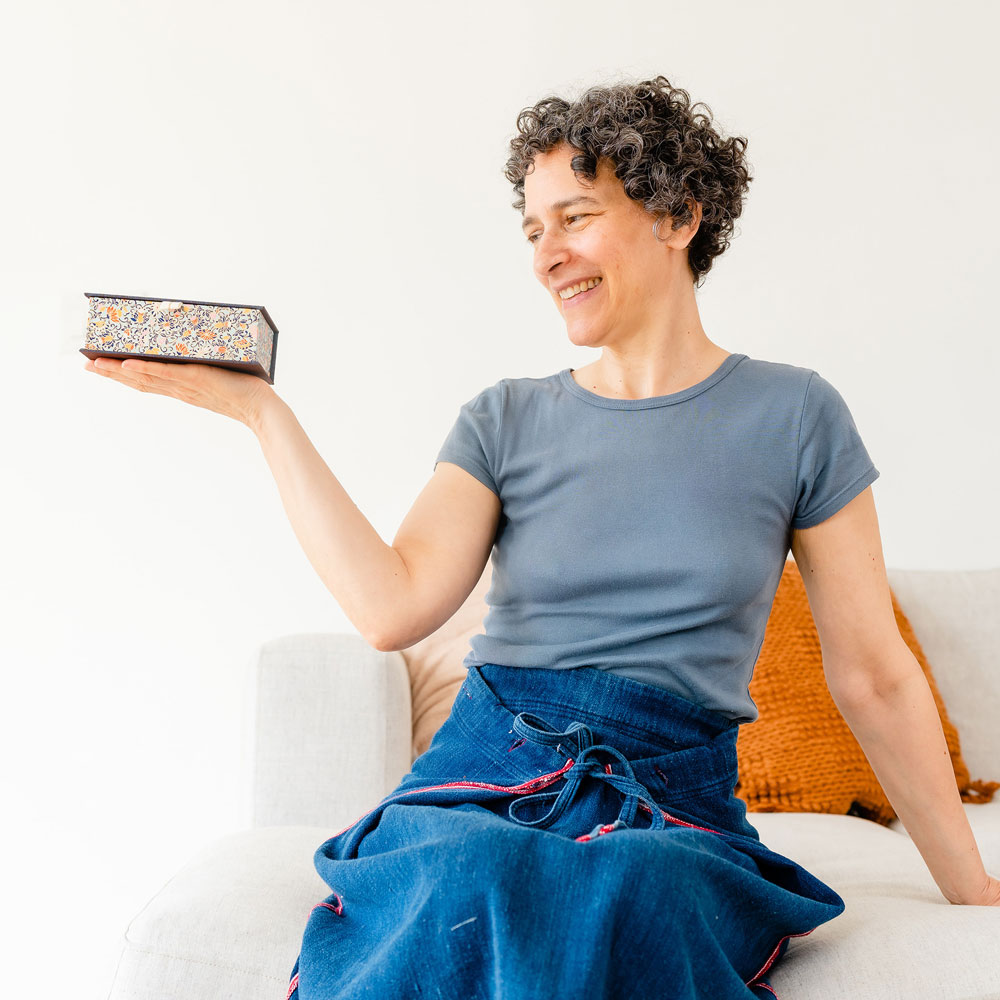 More About our Artist: Bari Zaki
Bari Zaki is a lifelong lover of paper. In her childhood bedroom she had a small walk-in closet with bookshelves holding books and her ever-expanding "library" of paper samples, swatches, and scraps that her father brought home from his print shop. In her early 20s, she took a series of bookbinding and box making classes at Artists Bookworks in Chicago. Bari went on to open a small, appointment-only studio and her business focused mainly on custom projects.
After 25-ish years, Bari's desire to share her love of craft and materials met its magical moment: a spacious, light-filled shop/studio/salon became available in a wonderful block of shops. Finally, Bari was able to offer workshops in a beautiful space conducive to creative camaraderie! She was also able to merchandise a revolving array of colored pencils & other drawing supplies, washi tape, notebooks, sketchbooks, notecards…and a growing inventory of her handmade books and boxes.
Learn even more about Bari at her website barizaki.com.
We look forward to sharing this fulfilling and joyful experience with you and cannot wait to see how your boxes turn out. Be sure to share your creative journey and finished creation with us by tagging @thecraftersbox + @barizaki  in your social posts, and use #thecraftersbox so our community can also see your workshop come to life! Happy making.