Chunky Spun Merino Wool Yarn
$50.00 – $55.00
In March 2016, knitter Elise Blaha Cripe shared with us how to knit chunky wool blankets with our arms! If you're wondering where to track down the incredibly soft 100% 19.5 micron merino wool yarn that we created for our kits, now's your chance to scoop up a ball or two. We've partnered with a family business in England to bring back our beautiful custom spun balls of yarn for our Marketplace (they worked carefully with us to create an amazing weight of yarn this is both economical for our makers and lovely in size!).
This listing is for a 2 lb ball of wool.
We are offering two different thicknesses to choose from: the original spun chunky yarn (what this listing is for) and our new super chunky yarn (twice the thickness as the original). We have a picture in our photo gallery to help compare the two sizes.
If you are looking to create a blanket, here's a little size chart. Because this ball is the same weight as our original but twice the thickness, you'll need more wool to create larger blanket projects.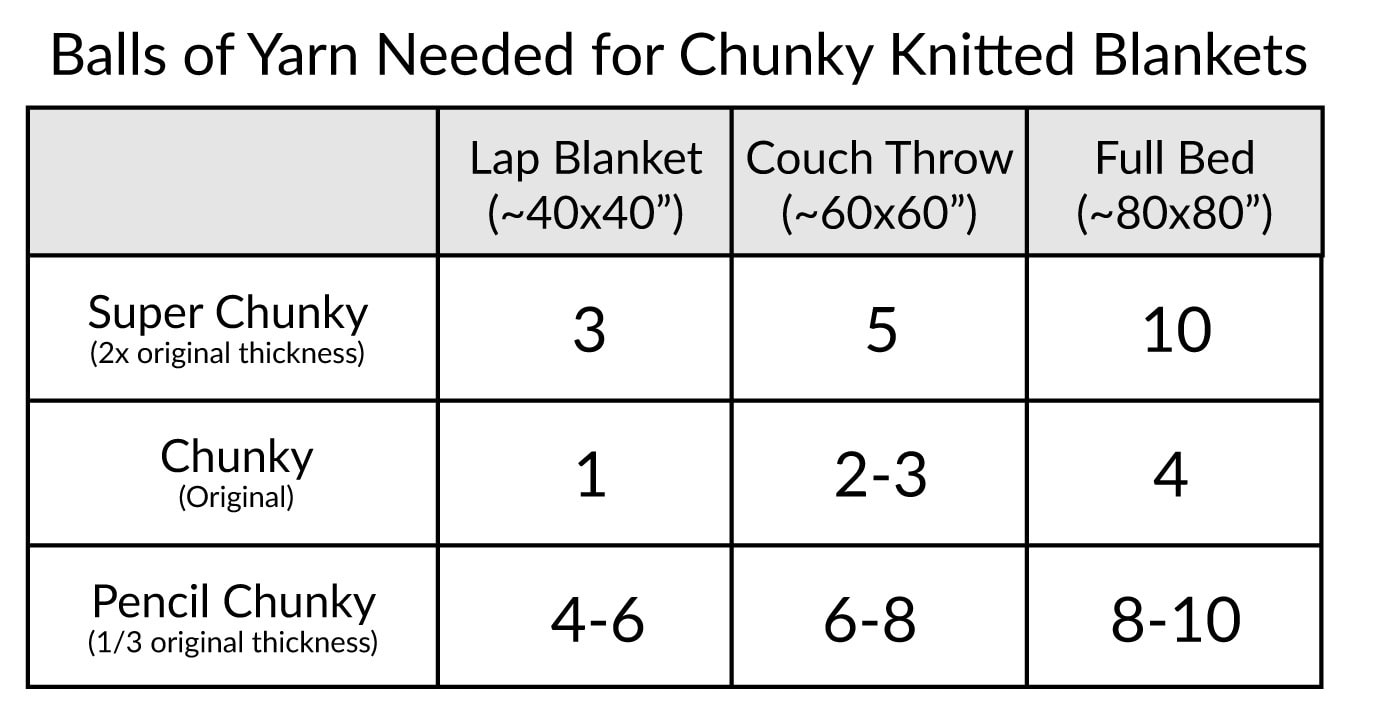 These measurements are rough, every set of arms is different in size and every batch of wool has different tendencies to stretch and give.
Please note, this materials kit is open only to those who have taken Elise Blaha Cripe's Chunky Wool Arm Knitting Workshop. Purchasing this materials kit does not grant access to the original workshop video; this materials kit is an opportunity to grow and expand using the original workshop tools & techniques.