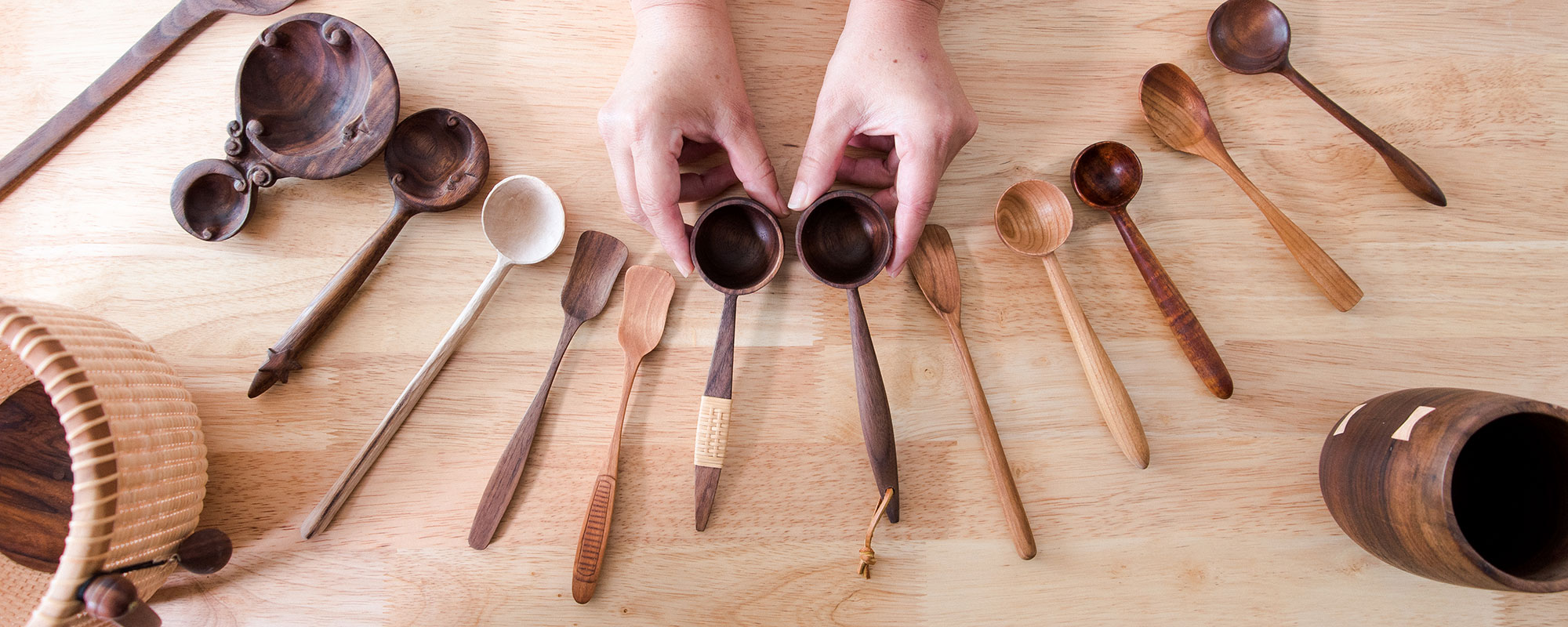 MOTOKO SMITH
WOOD CARVING
In this premium workshop we are exploring the art of wood carving, handcrafting artisan serveware that will become staples in our kitchen and home. Motoko Smith, of Leo in the Woods, inspires, educates and shares with us her thoughtful practice in design and woodworking. Following her techniques, we'll create a knife, coffee scoop, large spatula, and kuksa out of a rich cherry wood. This rewarding and immersive workshop allows us to take a wooden blank and, with time and diligence in our craft, create custom home goods that we will enjoy for a lifetime. 
Along with learning the fundamentals of woodworking and wood carving techniques, Motoko shares her expert tips derived from years of experience and countless hours of work. By the end of this workshop, Motoko will leave us feeling confident in our new skills, ready to experiment with future wood carving projects on our own.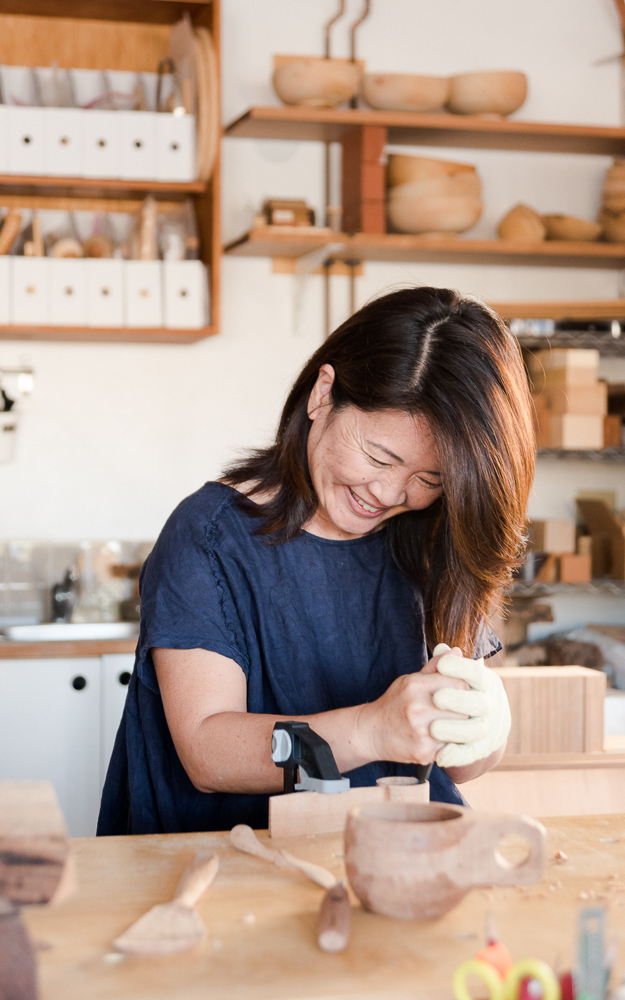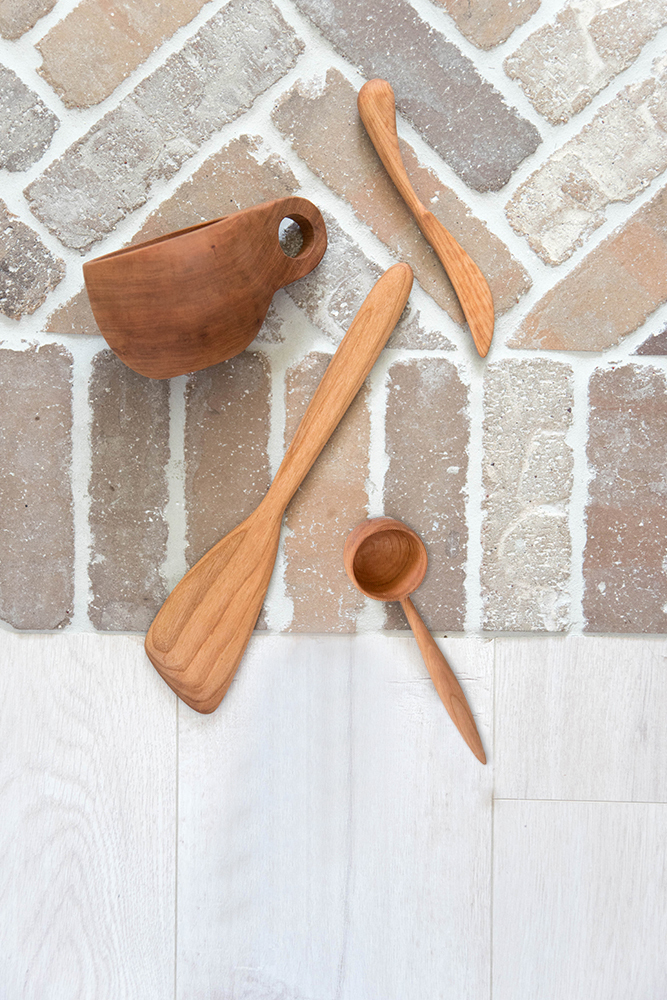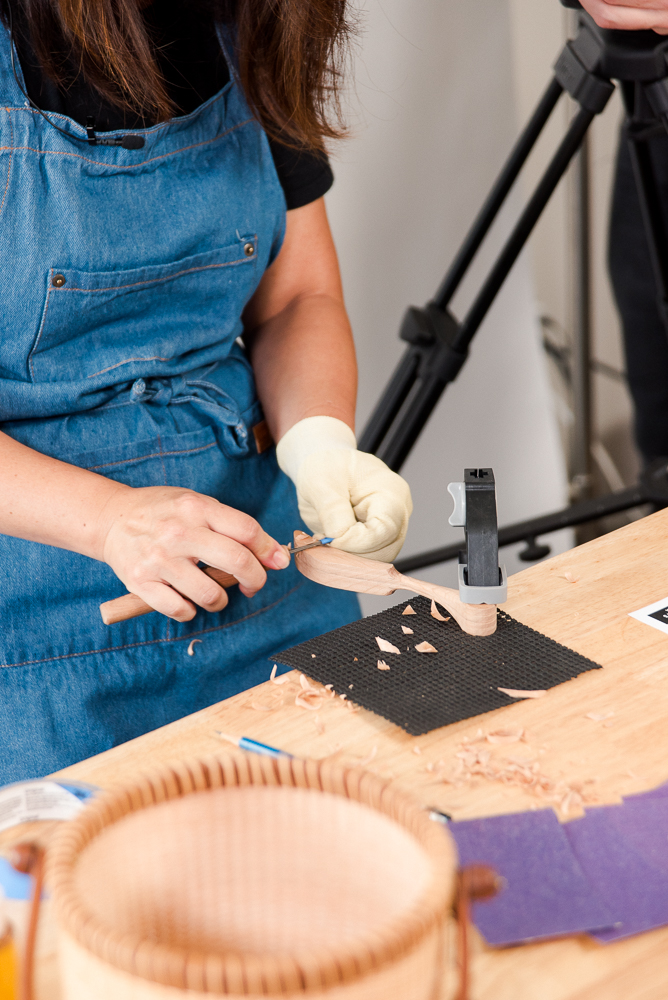 The Curated Kit of Tools & Materials
In the kit that accompanies Motoko's masterclass in wood carving, you'll receive the tools and supplies to make four beautiful pieces of serveware: a knife, coffee scoop, large spatula and kuksa along with six custom wood carving patterns by Motoko herself. 
About the Artisan Tools
Michihamono is a carving tool manufacturer based in Miki City, located in the Hyogo prefecture, also known as the home of blade making in Japan. They have cultivated their craft for generations and every blade has gone through a forging, grinding, sharpening and polishing process. The wood handles are selected from local cherry trees and delicately carved. We are honored to share their craftsmanship with you so you can discover the beauty and precision of their artisan tools.
This workshop includes: 
A detailed, digital workshop by

Motoko Smith 

A live Maker Chat Q&A for our community to join in creative conversation
Tools and materials from artisan suppliers, curated for you, by

Motoko
The Tools & Materials included in this workshop:
18mm c

arving u-gouge

Carving knife

6" bar clamp

Custom sandpaper packet: seven different grits

Carving gloves

2oz walnut oil

Non-adhesive shelf grip liner

Four pattern cherry blanks for a knife, coffee scoop, large spatula, and kuksa

Six custom wood carving patterns by Motoko Smith
Bundle Your Workshop with these Optional Kits:
Wood Carving Tool Bundle
Amplify the precision of your wood carving technique with our optional tool bundle. A saw and flat wood stabilizer will help you turn wood blocks into your own pattern blanks more quickly and easily.
Pattern Cherry Blank Bundle
Carve additional utensils in cherry for gifting or for your own home. These blanks arrive in template form to duplicate the carving techniques shared in our workshop video to create a knife, spoon and spatula.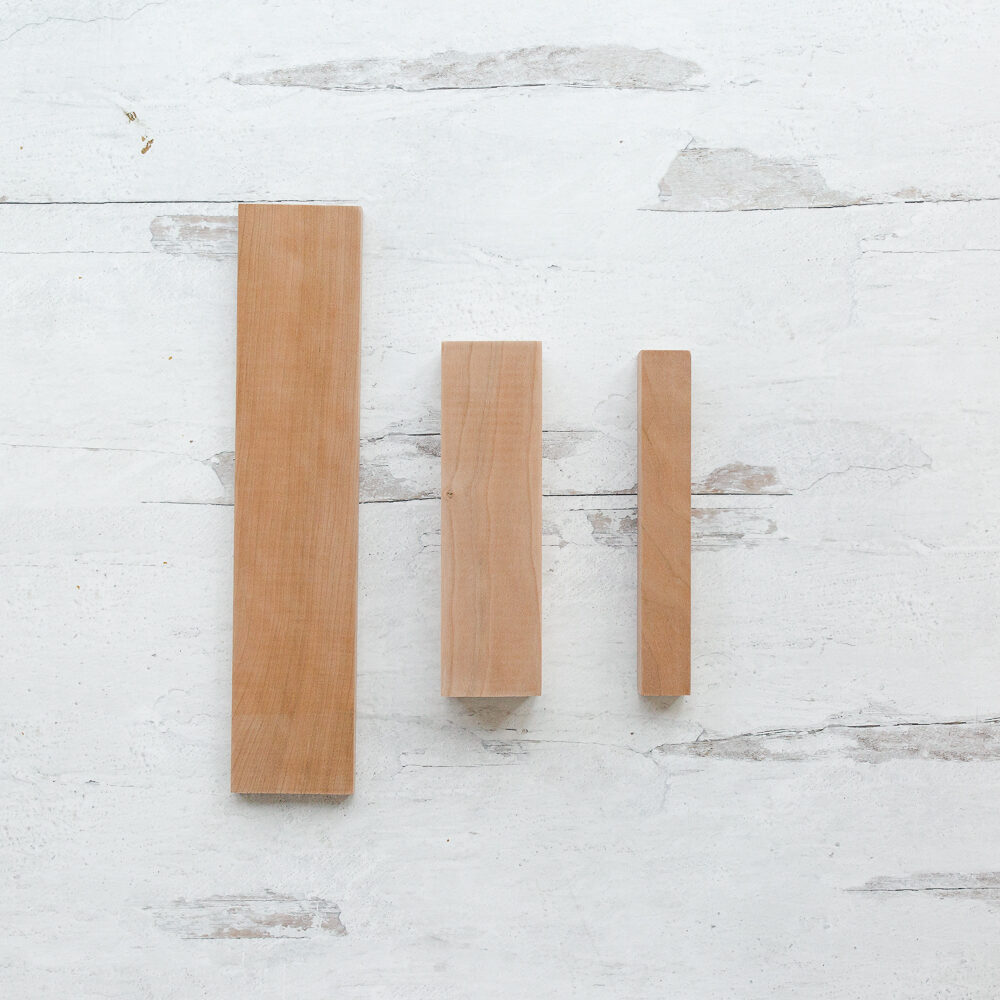 Cherry Blank Bundle
Ready for the next carving challenge? Truly customize your experience and continue to explore your wood carving skills with ready-to-carve wooden cherry blocks. We recommend the Carving Tool Bundle to assist in carving out your own pattern shapes from scratch.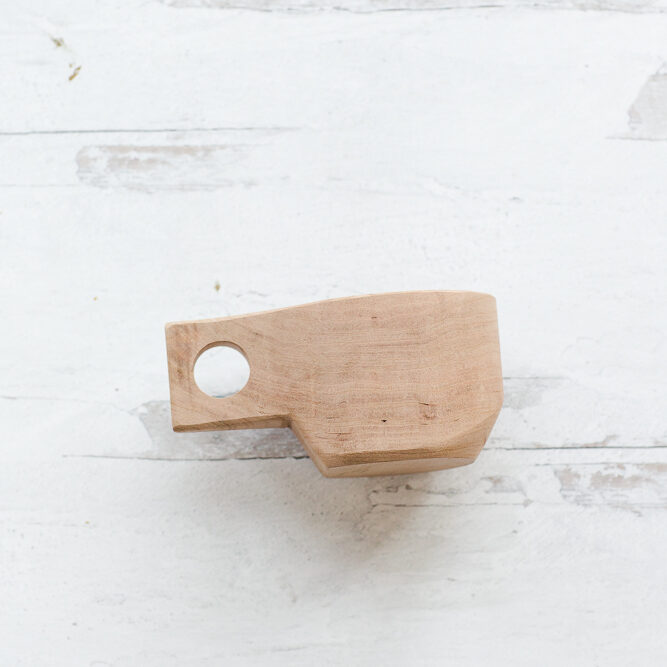 Cherry Kuksa Blank
The kuksa cup is one of Motoko's favorites and has become one of ours, too. Continue to practice your wood carving skills while you craft another version of this special kitchenware in cherry wood. 
Pattern Walnut Blank Bundle
Carve additional utensils in walnut wood.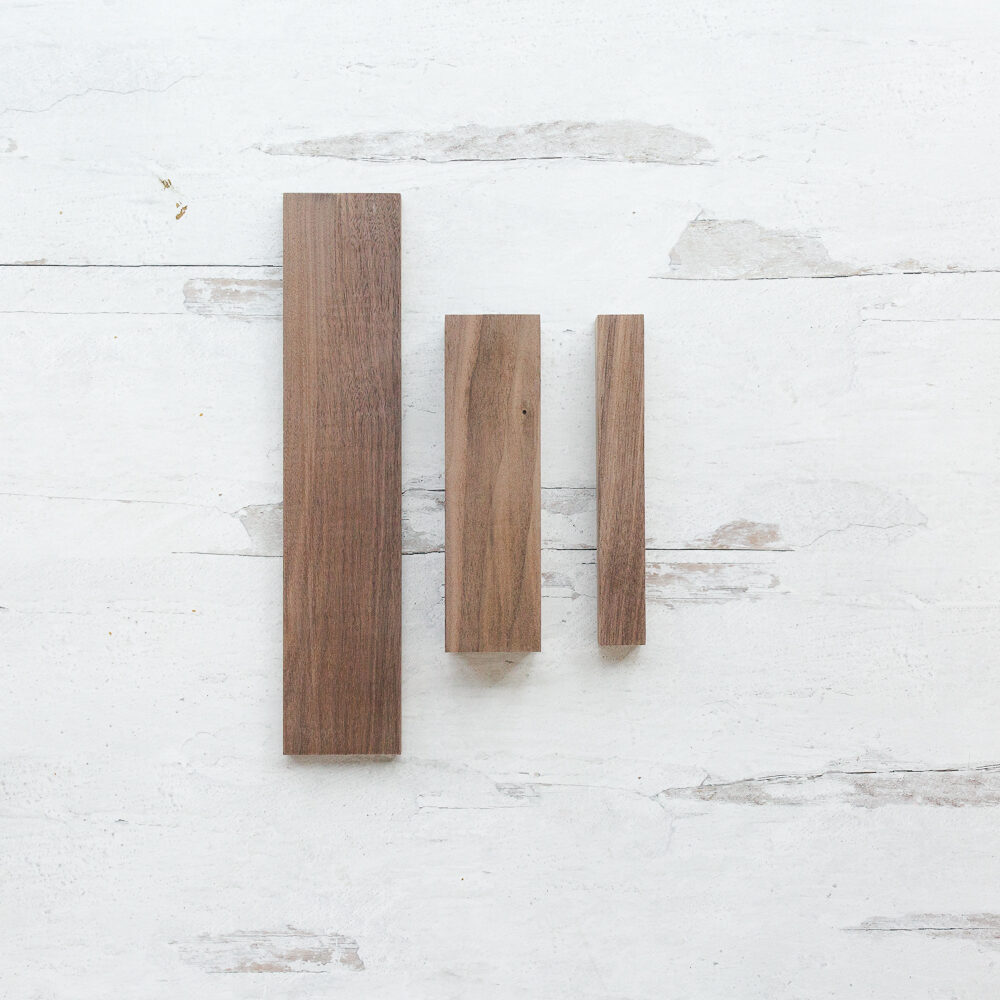 Walnut Blank Bundle
Continue to carve out your own pattern shapes from wooden walnut blocks.
Walnut Kuksa Blank
Continue to practice your wood carving skills while you craft another kuksa in walnut wood. 
More About Our Artist: Motoko Smith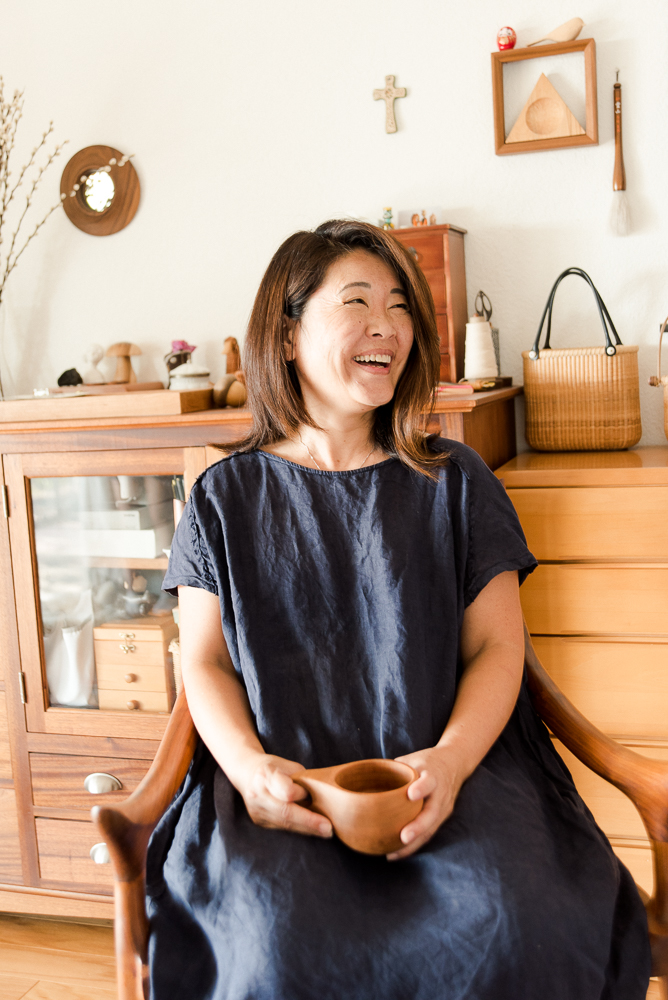 Motoko Smith is a professional woodturner and artisan woodworker who sees unique potential in every wood grain, natural edge and spalted wood. She is a native of Japan who now calls Southern California home. Motoko found herself pursuing woodworking as a creative outlet as she simultaneously navigated maintaining a household with three little ones. 
She found solace and fulfilling creative energy in the art of carving wood to handcraft stunning creations that are as practical as they are beautiful. Motoko approaches her design process by examining the source of the wood selected for each project. She enjoys the journey of understanding where the wood was sourced and then deciding on what is possible with the characteristics she observes.
We're so excited to have you join us, Motoko.
Motoko Smith's
Podcast Interview
Share with us! We can't wait to see all of the beautiful hand carved wooden serveware you create using Motoko Smith's skills and techniques. We hope you enjoy this workshop and we'd love to see how you are inspired to create. Be sure to share with us by tagging @thecraftersbox, our featured artist @leointhewoods and use #thecraftersbox so all can follow along in your creative journey. Happy carving with this special workshop.