LIZ WAGNER
ROLLED BEESWAX CANDLES
Learn how to make hand rolled beeswax candles using the warmth of your own hands. This cozy craft doesn't involve any melting or hot wax, making it a quick and family-friendly activity. Liz Wagner is the Creative Lead for The Crafter's Box, and her love of the craft shines through as she shares a wide range of candle shapes, sizes, and embellishments to make with our kit.
In this workshop, Liz teaches us how to handle beeswax foundation sheets for candle making, make our cuts, and pick the best wick size. The possibilities are seemingly endless as we learn to make tapered, fluted, pillar, beehive, and decorative floating candles. By combining different colors and playing with cut shapes, we can further customize our designs.
BENEFITS OF BEESWAX CANDLES
"Beeswax candlesticks are the highest quality candlestick you can find," says Liz. "Beeswax burns brighter and warmer by emitting the full range of UV light." In addition to its handsome glow, beeswax is one of the best eco-friendly and least temperamental options for candle substances. Paraffin is made from a byproduct of the oil industry, and therefore a non-renewable resource. A paraffin wax may create soot if not properly burned, and it's widely considered that paraffin wax contains some toxins. Even when compared to soy wax, beeswax is more earth-friendly. Soy wax can also create soot, while beeswax burns clean—and some say that it even purifies the air. 
A beeswax sheet is simply beeswax that has been poured into a rectangular shape and stamped with hexagons that mimic honey bee cells. "Honey farmers create these sheets to be used as a base for beehive frames," explains Liz. "The bees love to draw new comb on natural beeswax, so the recycled wax formed into these sheets gives the hive a head start." Having a foundation for the bees increases production, keeps the comb more controlled, and can also assist new colonies get settled in the beehive. 
BEESWAX SHEETS FOR CANDLE MAKING
"Beeswax is one of my favorite materials to interact with, on a sensory level and on a creative level," says Liz. Since the Middle Ages when it was introduced, beeswax has been a preferred choice for candles. This natural byproduct of honey production has a bright and warm burn with a pleasant smell. For centuries, the cost of beeswax was prohibitive for most people and beeswax candles were reserved mostly for religious services and affluent households. Today, this natural and historical substance is more attainable and a favorite for many candle makers. 
 Beeswax has a very high viscosity and is a thick wax that burns at a high heat, and Liz has selected the ideal wicking to pair with these candles. The raw cotton square braided wicking has no wax inside of it and will provide the candle's flame all that it needs to burn beautifully. With two sizes of wicking, we can play with all sorts of different candle widths.  After cutting and rolling our candles, they're ready to be gifted or lit immediately.
LET'S GET CREATIVE
"Once you know the basics of the techniques and are familiar with the properties of the materials, you can expand your creativity into making something totally unique," shares Liz. "This type of creating resonates with me most. Why waste time and money collecting objects that are mass-produced? Redirecting that effort and energy to learn a new skill and create one-of-a-kind belongings is such a wonderful way to enrich life."
The Curated Kit of Tools & Materials
This workshop includes: 
A detailed digital workshop led by Liz Wagner
A live Maker Chat Q&A for our community to join in on a creative conversation with the artist
Tools & materials from artisan suppliers, curated for you by Liz
PDF download with written instructions to complement the video tutorial
The tools & materials included in this workshop:
Six 100% honeycomb beeswax extra large 16" foundational sheets in assorted neutral colors*
Five yards braided cotton wicking, size 1/0
Two yards braided cotton wicking, size #2
One X-acto knife
One 18" ruler
Materials to have at home:
Hairdryer
Cutting mat or large piece of cardboard
*Beeswax sheet assortment may vary in color from ivory to a mauve pink as we work to bring you the best materials available in the quantities we need.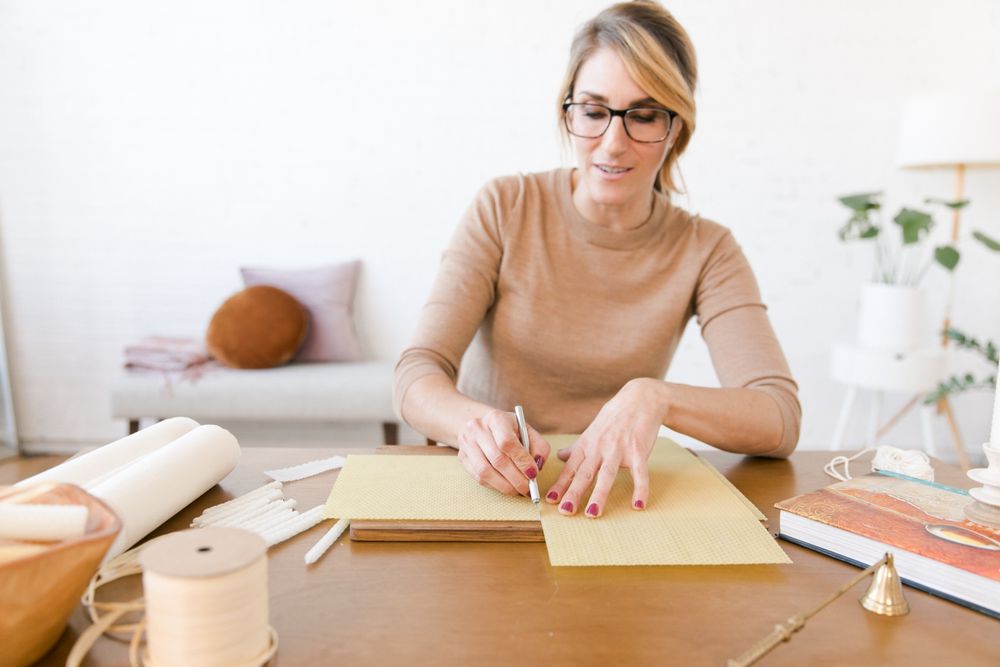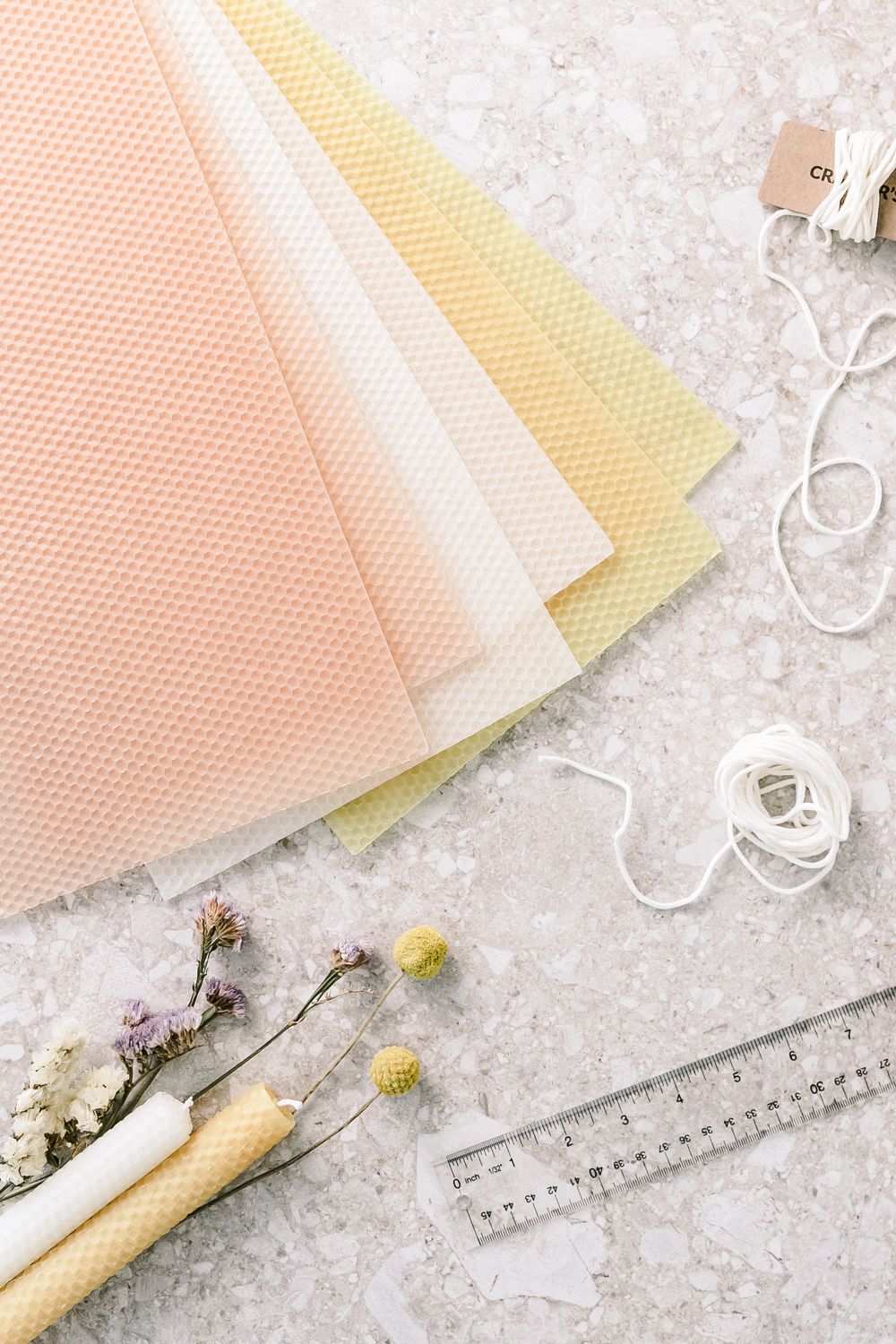 More About Our Artist: Liz Wagner, Creative Director for The Crafter's Box
Liz Wagner is a life-long creative with a passion for natural materials and the beauty of the natural world. As Creative Lead for The Crafter's Box, she finds joy in communing with fellow creatives—both in The Crafter's Box Community and interacting with our artists. Liz has always held a deep appreciation for the Wabi-Sabi quality of handmade beauty and finds great value in exploring time-tested processes.  
"I find the deepest satisfaction lies in challenging myself to forgo conveniences and dive deep into the roots of a craft. Connecting with tradition is a way to build appreciation for the present and empathy for the past. Living fully in the present moment while being mindful of the transient nature of earthly objects can magically transform 'tasks' into meditative leisure. Cloth weaving, the construction of functional objects, candle and soap making, even fermentation and growing your own food—all of these practical and beautiful heritage crafts resonate with me most and help keep gratitude in the forefront of my daily life."
Liz lives in beautiful Encinitas, California with her family. When she's not at work developing productions for The Crafter's Box, she's exploring additional crafts for fun. She finds inspiration in silence and in the quiet, patient things that grow outside her front door and in the wider world.
We're so excited to have you join us, Liz.
Liz Wagner's
Podcast Interview
Materials Kits for More Exploration: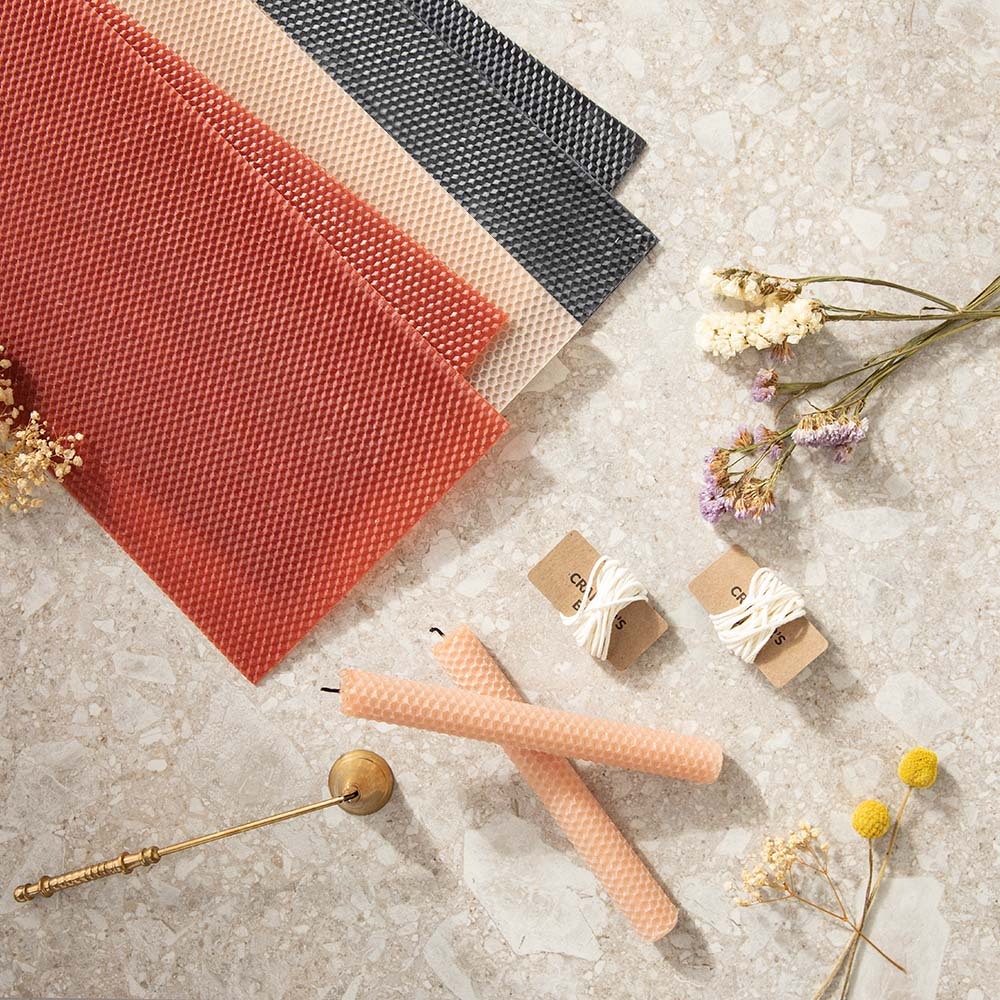 Hearthside Colorway Beeswax Candle Materials Kit
Continue to play with dimensions and color options as you create more candles, perfect for gifts or as an elegant accent to the home. This bundle includes enough beeswax sheets and two different sizes of cotton wicking to create roughly ten to twenty additional candles.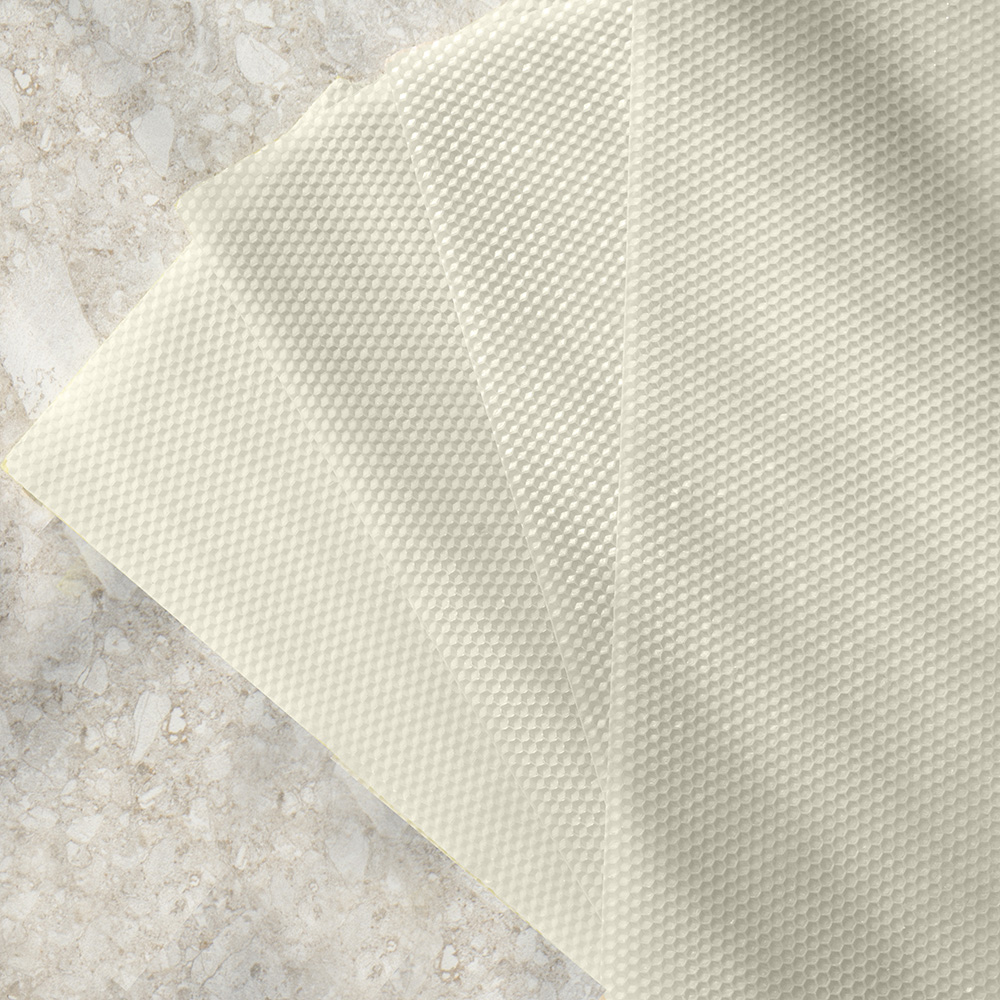 White Taper Beeswax Candle Materials Kit
Continue to explore simply with a soft white palette to create more candles in all sizes and shapes. This bundle includes enough beeswax sheets and a single size of our cotton wicking to make roughly eight to twelve additional taper candles.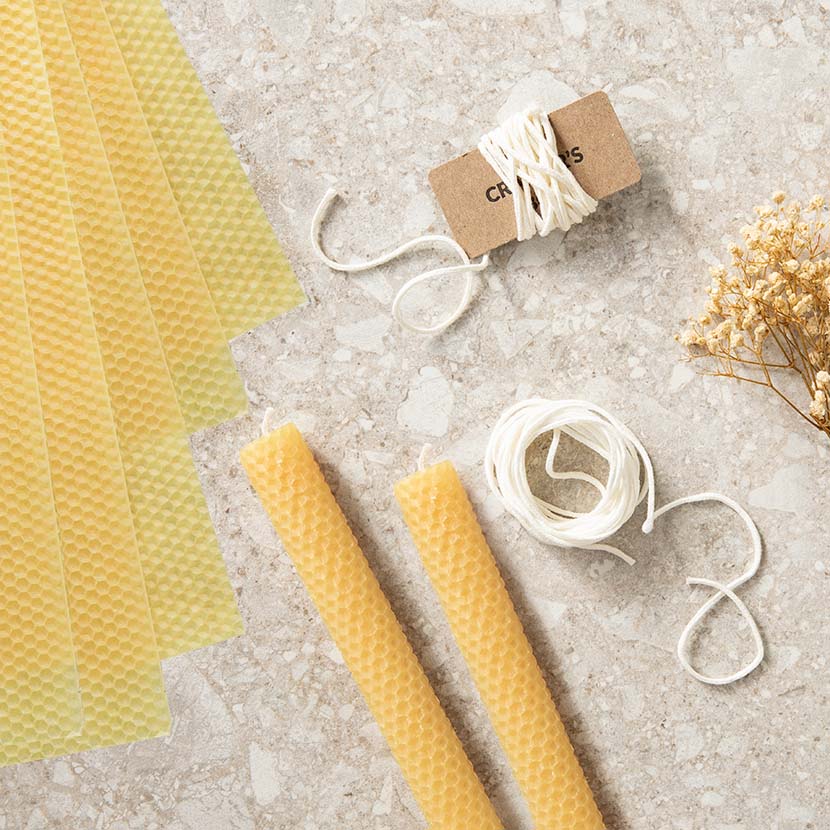 Natural Beeswax Candle Materials Kit
Craft additional sets of taper or pillar candles in beeswax's natural honey color. This add-on includes enough beeswax sheets and cotton wicking in two different sizes to create roughly ten to twenty additional candles.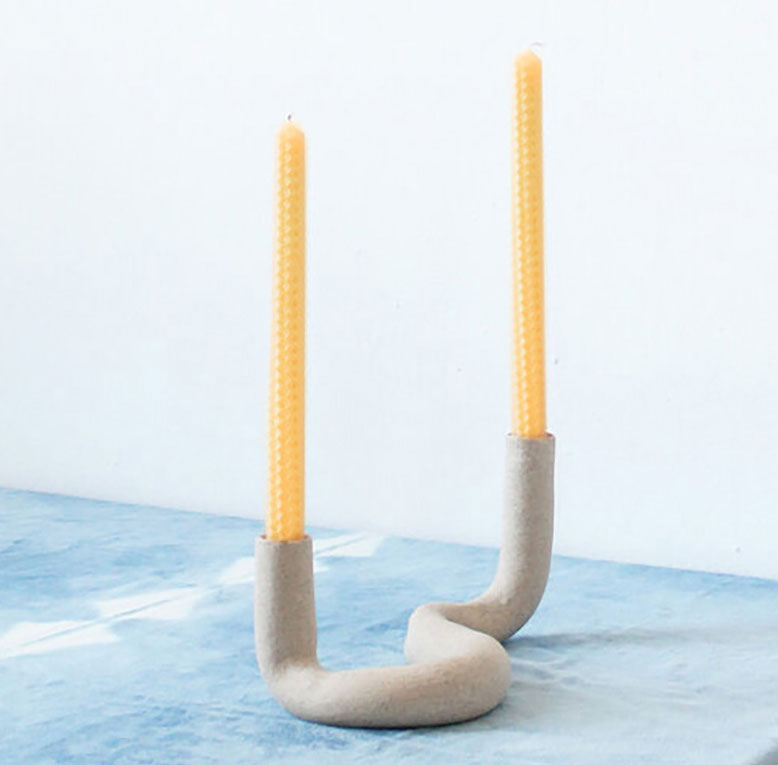 Artisan Made: Double Noodle Candlestick Holder
Showcase your rolled candles in this unique handmade stoneware candlestick holder. Crafted by Janelle Gramling in her Milwaukee studio, this eye-catching piece makes a stylish display when paired with your favorite tapered candles.
Self Healing Cutting Mat
Make precise cuts on your beeswax sheets easily and quickly with this 18 x 24" professional quality cutting mat. The yellow grid lines ensure even measurements, and the mat itself acts as an ideal work surface for rolling your beeswax candles.
We cannot wait to see your rolled beeswax candles! Be sure to share your creative journey and results with us by tagging @thecraftersbox in your social posts, and use #thecraftersbox so our community can see your work. Happy making.