ALYSSA BLACKWELL
BROOM MAKING: NAKED TURKEY WING & WOVEN WHISK
Using handmade objects in the home can bring joy to mundane activities and a handcrafted broom is no exception. Sweeping suddenly becomes enjoyable and lifts the spirit. Alyssa Blackwell of Hearth Craft Brooms guides us through the art of broom making in two unique workshops to craft a Naked Turkey Wing Hand Whisk and a Woven Whisk. Both handheld brooms are elegant additions to the home that are beautiful enough to put on display and practical for everyday use. 
In both workshops, we begin by exploring the materials for this craft including broomcorn and cording, a dowel to use as a foot brake, and a few household tools you'll want to gather ahead of time to set up your workspace. Alyssa guides us through a few preliminary design decisions that effect the style and shape of our brooms and how they'll look once they're hanging on the wall. 
Alyssa's years of experimentation in broom making have contributed to the unique techniques she shares with us in her workshops. She blends skills passed down to her from other makers with tips and tricks she's discovered herself along the way. Two examples that are favorites to highlight are the way she instructs us to keep our projects under tension to create brooms that will stay together when used, and how to incorporate colorful cording around the bristles to make a handle. 
In her Woven Whisk workshop, Alyssa imparts her expertise to make a plaited handle with split broomcorn stalks, and weave a decorative pattern. We also learn finishing techniques and tips as well as how to troubleshoot common issues. As with so many crafts, the finishing touch is when our brooms come to life. As we near the end, we'll learn to bend the bristle to our desired curvature and make the final trim. 
Working with natural shapes, textures, and colors is a soothing and restorative process. Join us as we learn to embrace this century's old art form while adding our own modern twist to the design.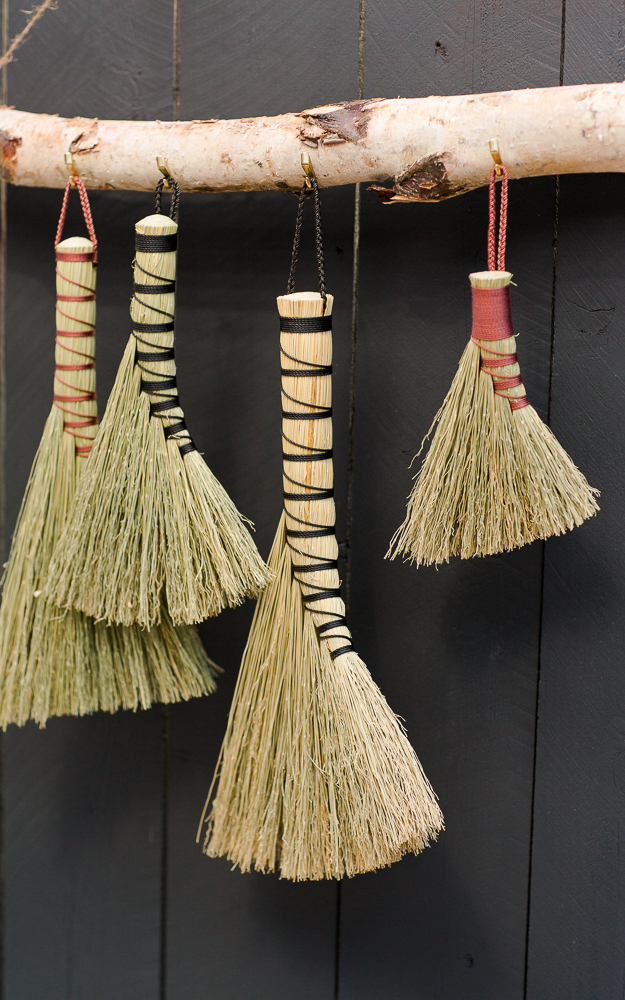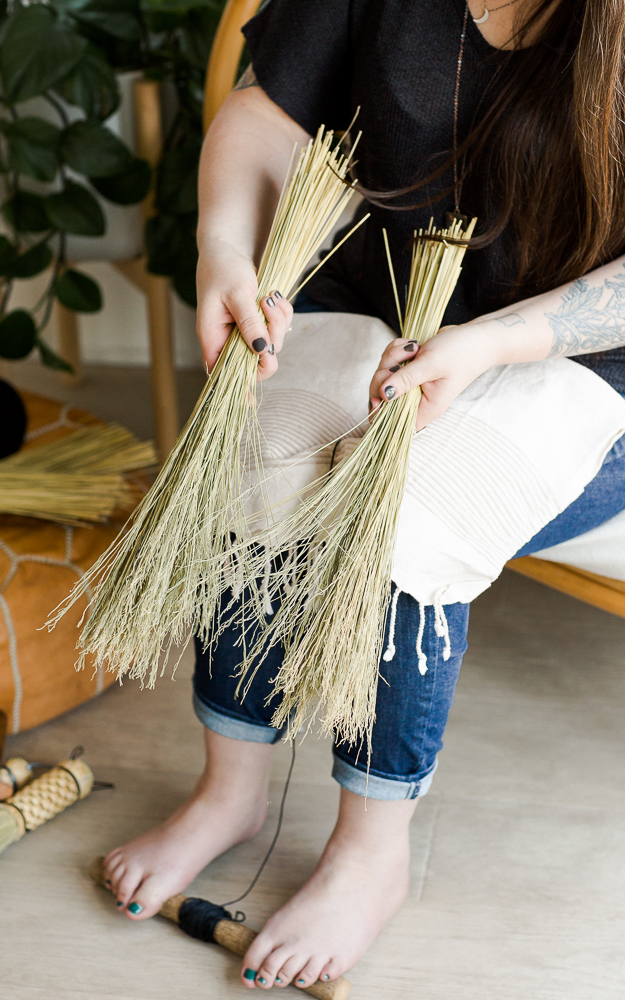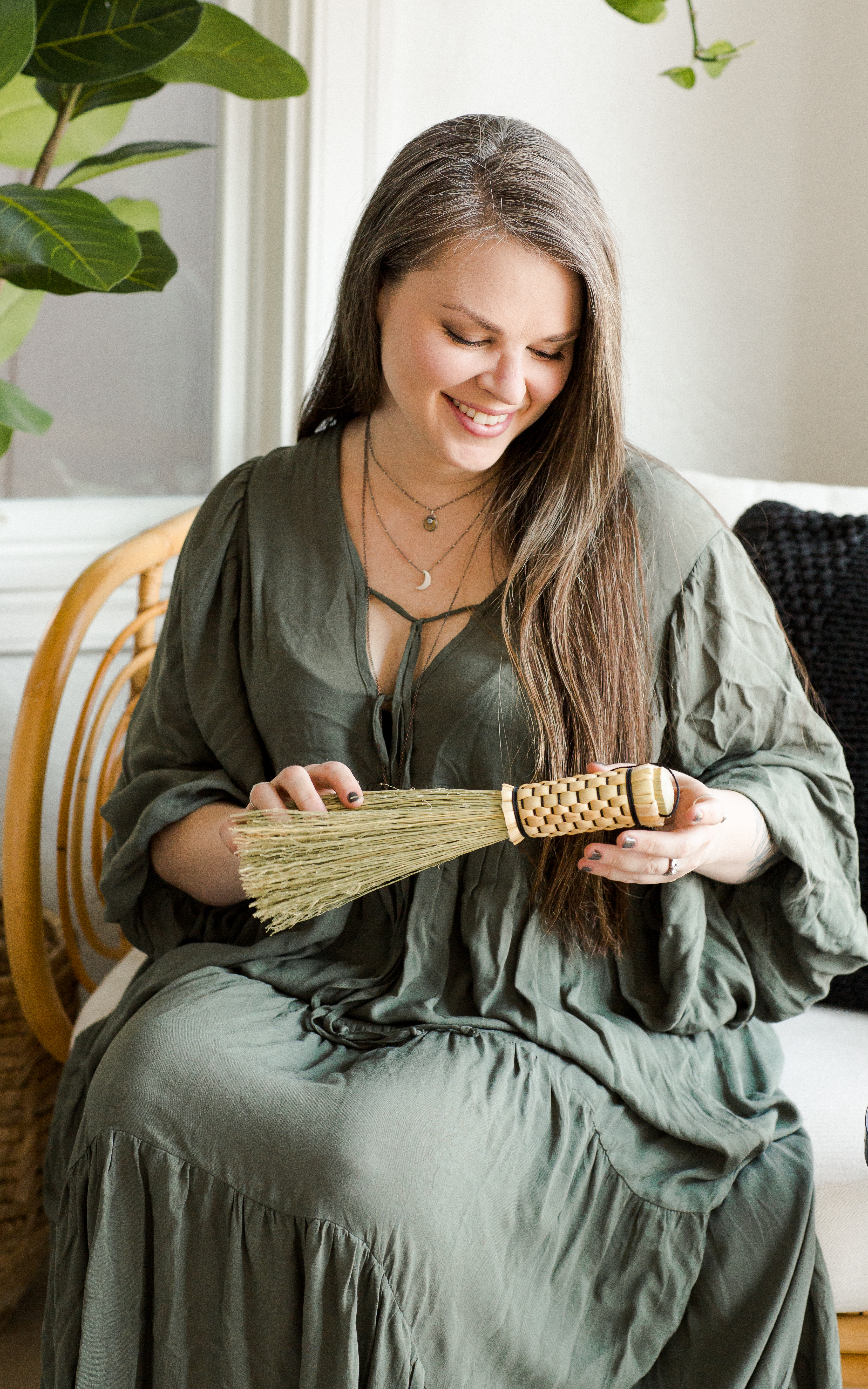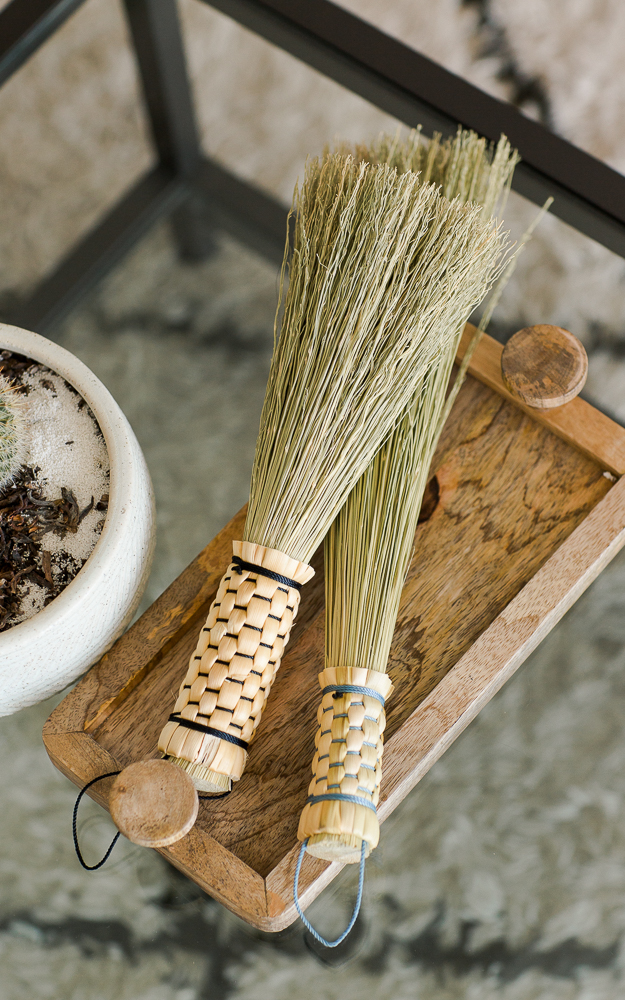 The Curated Kits of Tools & Materials
Each broom workshop includes: 
A detailed digital workshop led by Alyssa Blackwell of Hearth Craft Brooms

A live Maker Chat Q&A for our community to join in on a creative conversation with the artist

Tools & materials from artisan suppliers, curated for you by Alyssa
The tools & materials included in the Naked Turkey Wing kit:
One pound of broomcorn

7/8" x 14" pine handle

30 yards of broom cording, boysenberry

30 yards of broom cording, black

30 yards of broom cording, harvest gold
The tools & materials included in the Woven Whisk kit:
One pound of broomcorn

Broomcorn stalks, 60 (for the woven handle)

7/8" x 14" pine handle

30 yards of broom cording, slate

30 yards of broom cording, black

30 yards of broom cording, mist
The History of Broom Making and Broomcorn
Broomcorn is a tall plant derived from the sorghum family and is distinctive because of its long and fibrous seed branches. Those stiff sticky branches are perfect for—you guessed it—catching and holding on to dust and dirt while you sweep. The plant is cultivated, harvested, sorted, and can also be dyed as an added embellishment. 
There are a few legends and stories as to how broomcorn and broom making in the United States was first introduced. Many say that Benjamin Franklin discovered broomcorn throughout his travels and brought back seeds to America around 1757.  Another popular story is that a Massachusetts farmer by the name of Levi Dickerson created the first broomcorn broom near the end of that century. 
Commercial broomcorn production started in the 1830s and flourished especially in Illinois by 1860. Today, there are still a few broom factories in Illinois, but the majority of broomcorn is imported from Mexico. Thankfully, there are still some skilled artisan broom makers (they're called 'broomsquires') that are keeping this beautiful tradition alive. 
Materials Kits for More Exploration
Wood Handle Broad Knife
This high quality tool will be advantageous for cutting your broomcorn neatly and safely to get an extra clean and neat finish to your broom. While a kitchen knife can be used for broom making as well, if you are planning to continue in your boom making, a designated knife is an ideal tool.
Two Pounds of Extra Broomcorn
An extra bundle of broomcorn is ideal if you prefer a more robust look for your initial broom or want to continue your craft with other design variations. This two pound bundle is enough for six additional brooms.
Share with us!
We look forward to sharing this fulfilling and joyful experience with you and cannot wait to see how your handmade broom turns out. Be sure to share your creative journey and finished creation with us by tagging @thecraftersbox + @hearthcraftbrooms in your social posts, and use #thecraftersbox so our community can also see your workshop come to life! Happy making.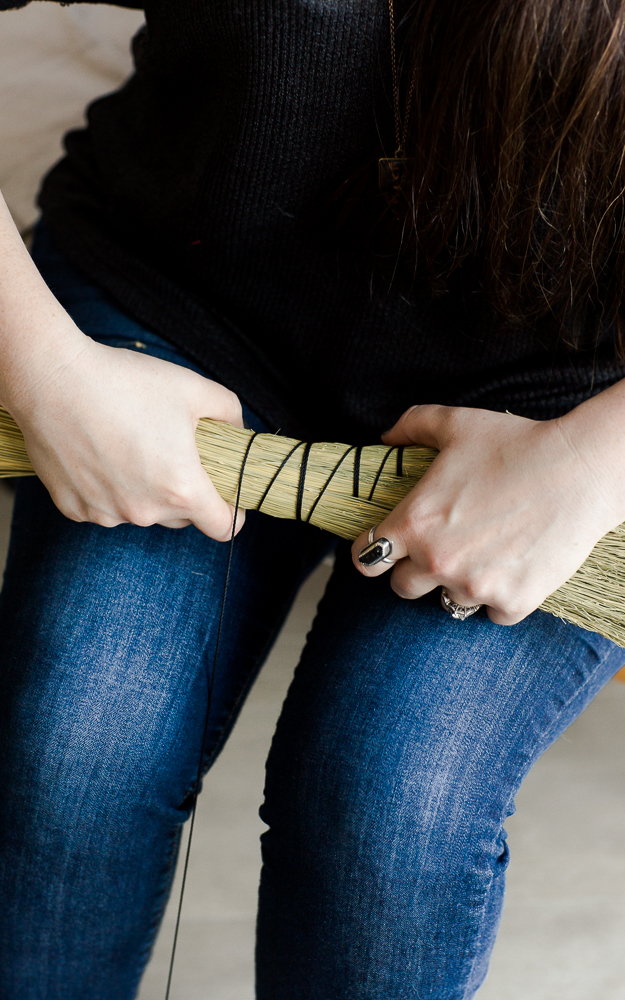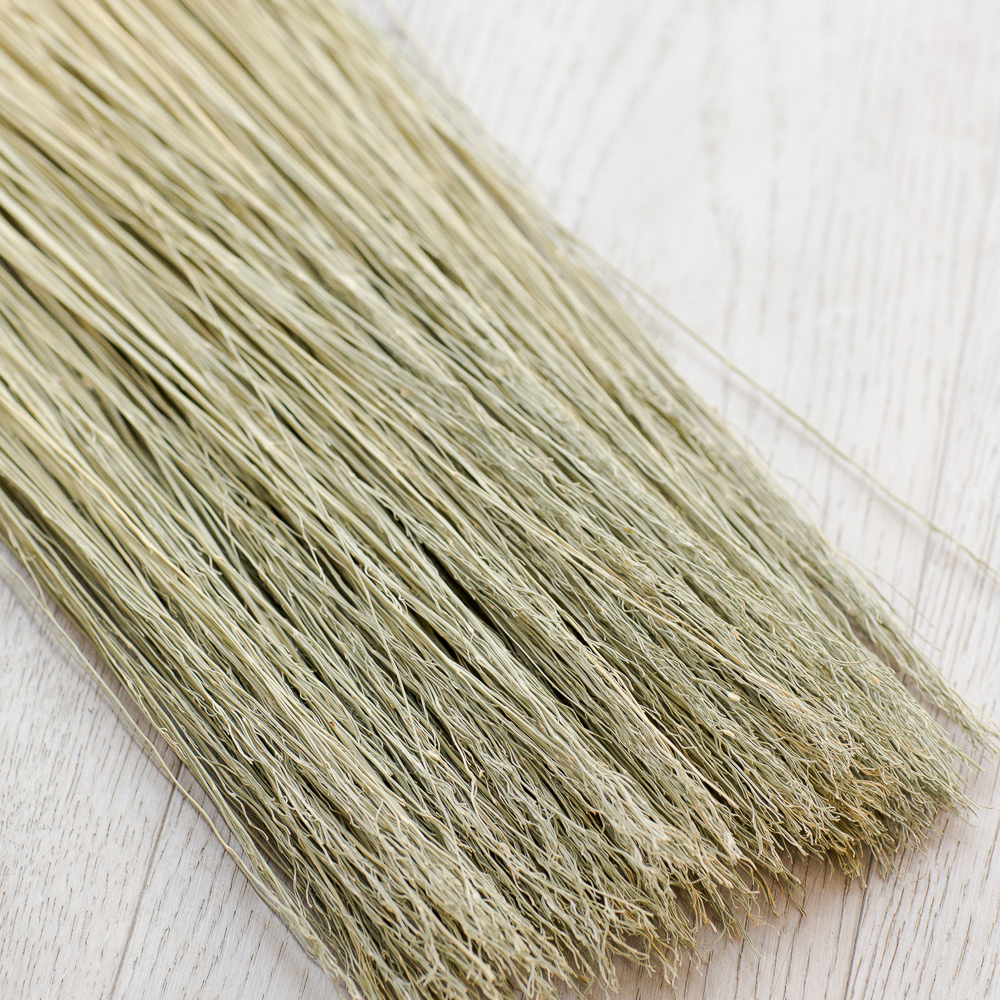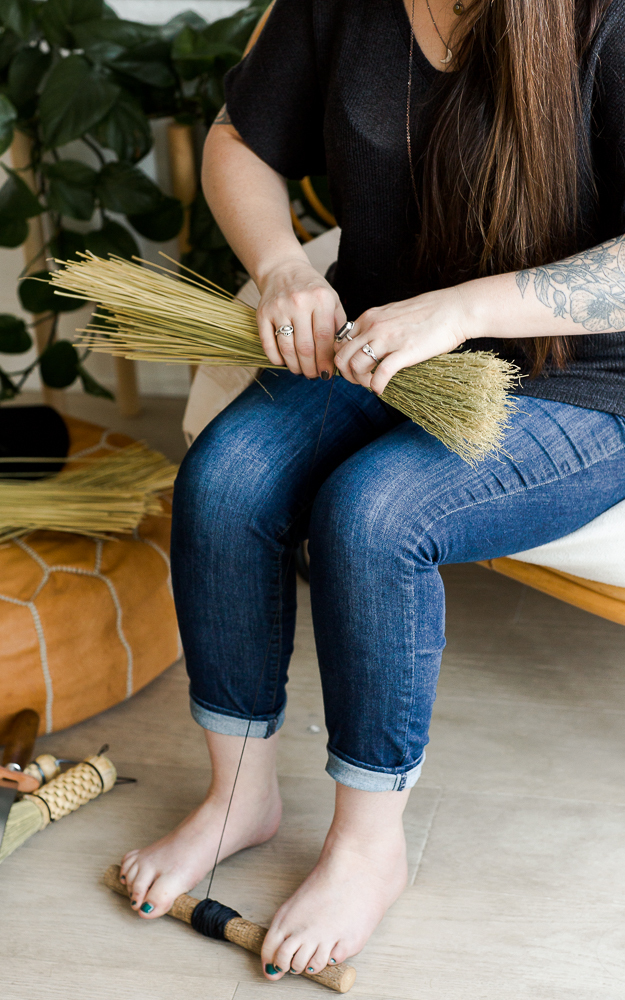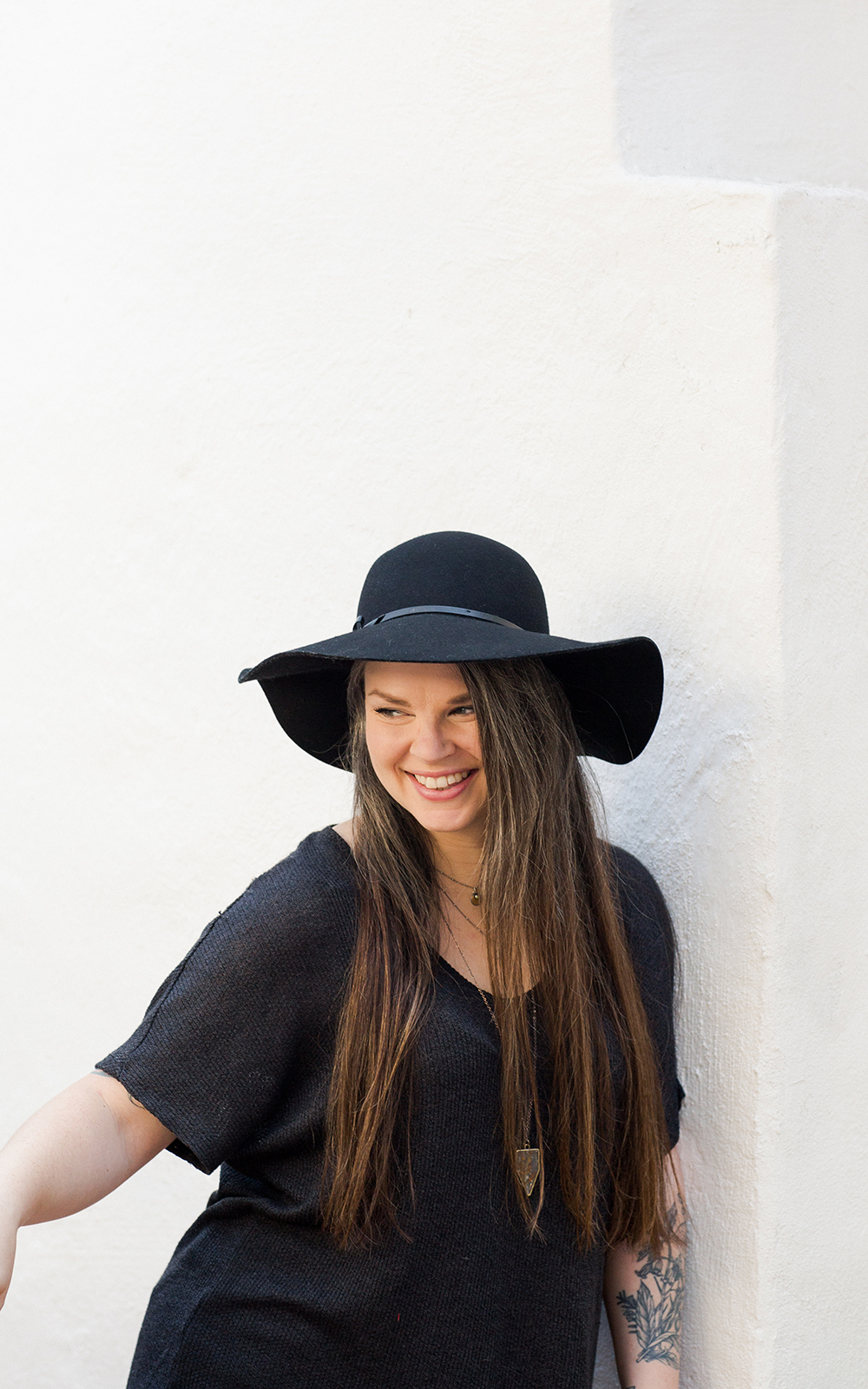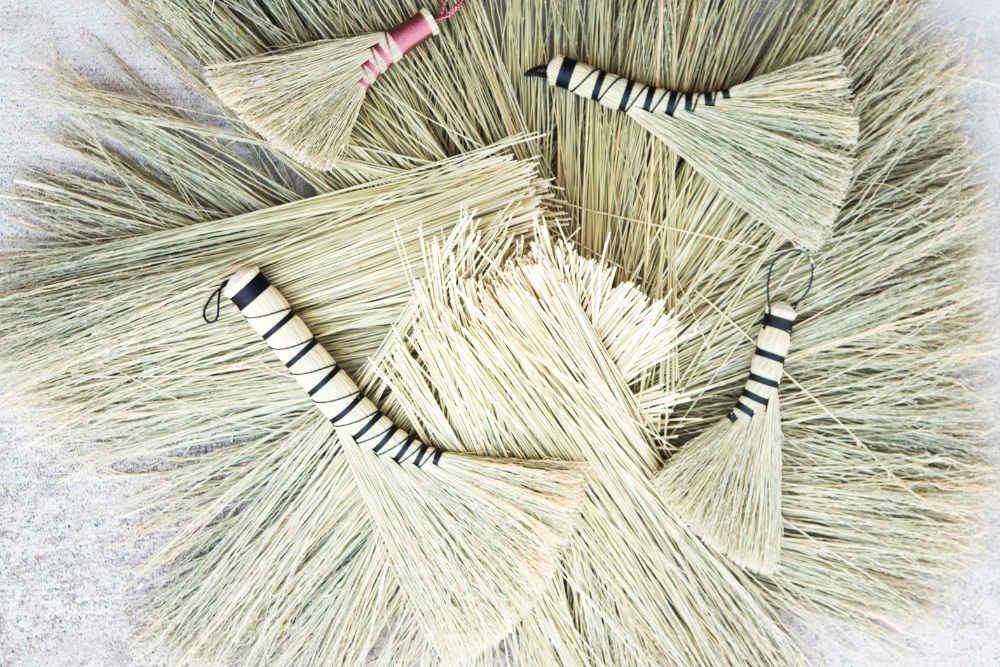 More About Our Artist: Alyssa Blackwell of Hearth Craft Brooms
Alyssa Blackwell is a Broomsquire in Oregon's Willamette Valley. After a couple of introductory workshops to learn the basics of making whisks, she began to delve deep into the craft itself, teaching herself and pushing the limits of her own creativity and skill within the long-standing, traditional methods. Today, she has developed numerous original, artistic, yet functional designs that blend the boundary between magic and practicality and change the notions of what a broom can be in the home. 
When she's not in her garage-turned-broom-shop, you can find her hanging out at home with her two young kids, three dogs, and husband, gardening, reading, or gallivanting with her family to the Oregon Coast. No matter what she's doing, brooms are always on her mind.
We're so excited to have you join us, Alyssa.
Alyssa Blackwell's
Podcast Interview