ERIN BARRETT
ORGANIC WEAVING
Let's explore tapestry weaving on a custom, oversized floor frame loom under the guidance of weaver Erin Barrett.
We've paired the iconic weaving skills of Erin of Sunwoven with a custom maple floor loom - offered in both a 48x48" and 36x48" size - designed in-house by The Crafter's Box and local San Diegan craftsman team Jeff & Cherie Kirschenman.
When constructing a floor loom, we thoughtfully considered the areas that would bring accessibility and ease to a modern weaver. Our maple loom is sturdy and strong yet easily adjustable to a range of heights and frame body tilts. With a unique leg structure designed by the Kirschenman team, our loom sits upright for a standing weaver, drops to the floor for a seated weaver and adjusts vertically to help with tensioning on smaller projects. After witnessing warping under strain in many looms on the market, we've added a custom brace to the middle of our loom to keep your projects straight and beautiful.
Erin embraces texture throughout her work, her organic weavings move seamlessly between Merino roving, bulky weight yarn blends and shimmering lines of gold ribbon. The color palette Erin has curated for this first kit is an earthy color way balanced with a muted pastels. The ecru roving and tassels pull the whole piece together beautifully.
This workshop teaches a variety of weaving techniques allowing you to build and completely customize a tapestry unique to you. Explore color through placement, blocking, and various combinations to hand make a large wall piece for your home or a friend. This meditative, organic style starts at the bottom of the piece and builds as you like it. Our piece pauses at at roughly 22" of woven work and a matching length of tassels, your floor loom would allow you to build all the way to a 46" piece!
The techniques taught by Erin in this workshop allow for endless possibilities of continued creation. Find colors that you like, explore the technique a little bit more, and create something that's completely unique to you. 
The Tools & Materials included in this workshop:
This premium workshop includes:
An in-depth, 90+ minute digital workshop by Erin Barrett on how to weave an organic tapestry on a large scale floor loom

Tools and materials from artisan supplies curated for you by Erin - detailed below

A live Maker Chat Q&A to provide a community atmosphere and answers to your questions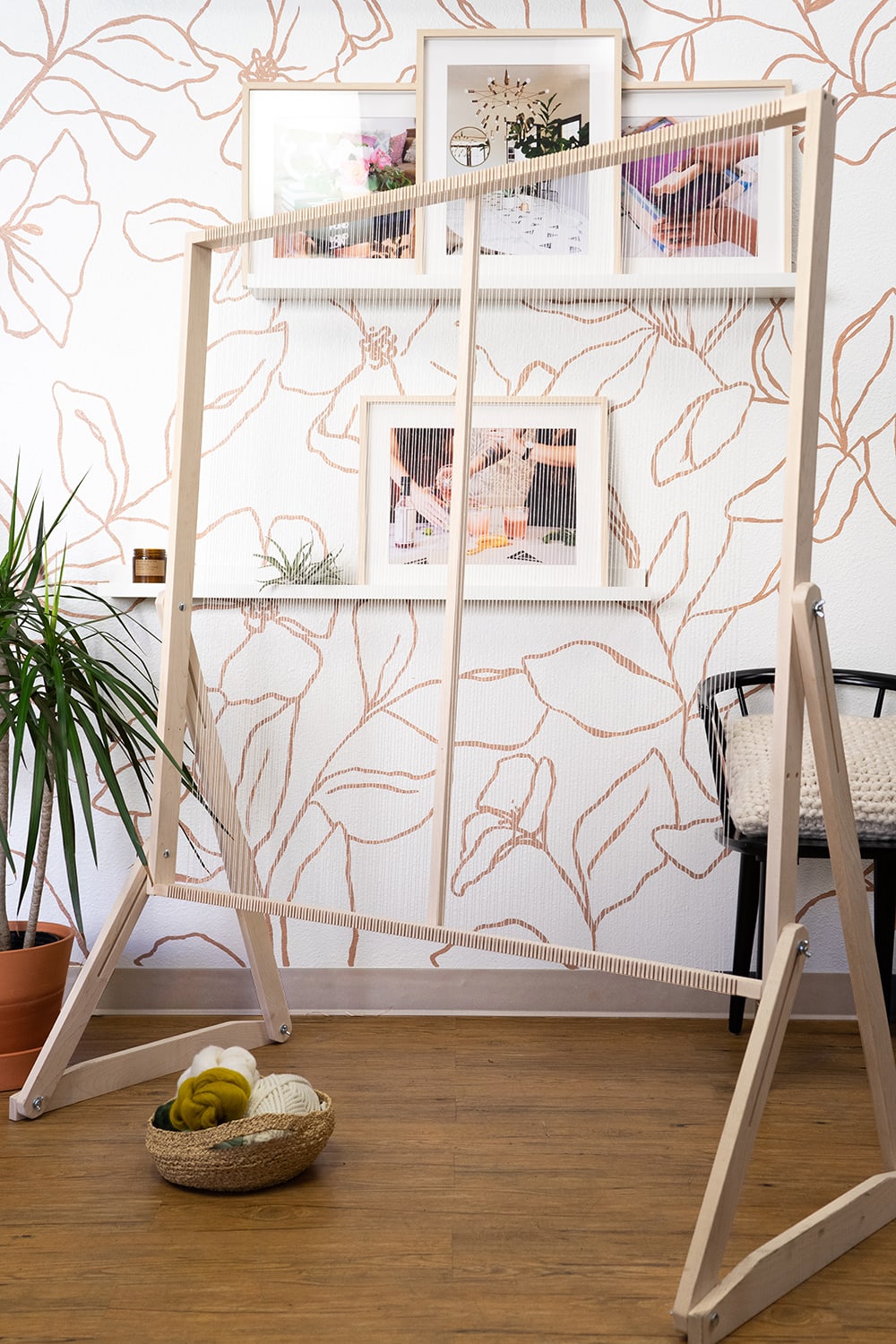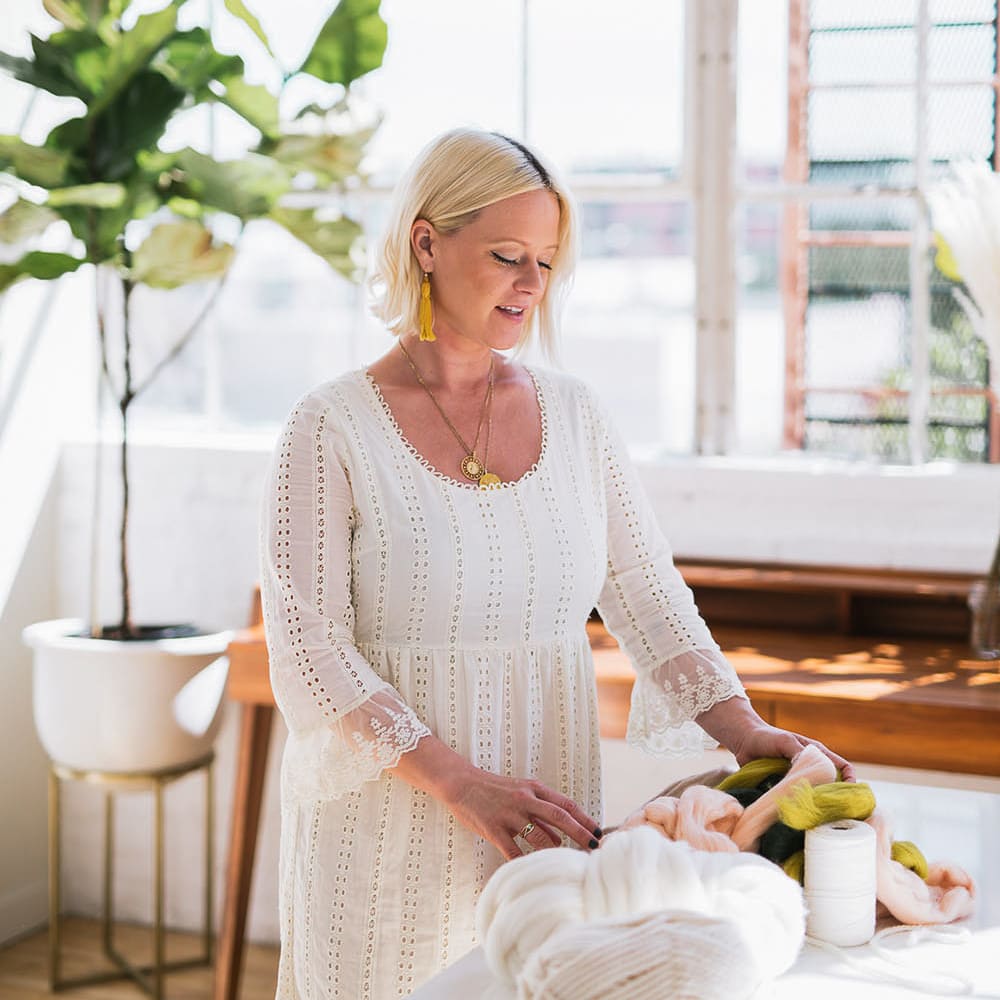 Specialty Tools: 
A custom maple 48x48" or 36x48" vertical floor loom with adjustable legs and bracing bar, ships unassembled
A curved tapestry needle
An acrylic tapestry needle by Sonora Handmade
A large dowel for hanging your finished piece
Materials:
Cotton warp
Gold metallic lamé ribbon
Five skeins of ecru wool blend yarn
17 oz of Merino top wool roving in a custom color palette - a selection of four dyed rovings and one natural ecru.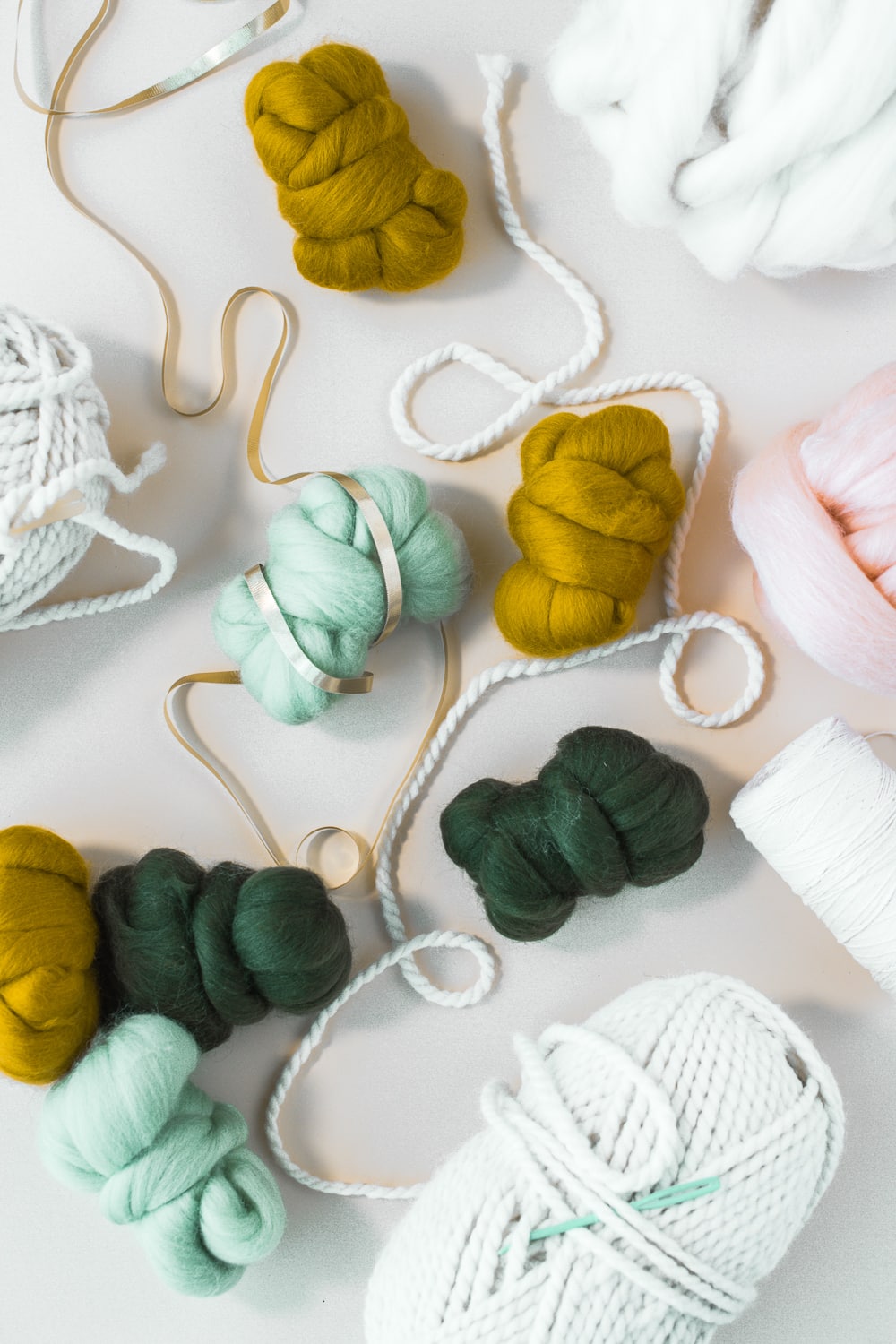 A Custom Standing Tapestry Loom
We partnered with a local (to San Diego!) wood craftsman team to design a unique floor loom for our workshop. Our goal was to build a sturdy, universal standing loom for the modern weaver and we did so in two sizes to accommodate the preferences and storage needs of our community. Find this workshop paired with a 48x48" or a 36x48" loom.
Our small business partners this workshop include Jeff and Cherie Kirchenman. We rely on their expertise again and again as they help us construct some of the most well-designed weaving pieces on the market today. For this loom, we sought to solve many of the common frustrations weavers run into as they work. Features of our custom loom:
strong and sturdy in maple hardwood
completely adjustable legs for a variety of weaving positions (including weaving standing or sitting completely on the ground)
a deep groove along the top and bottom of loom to secure warp string really, really well (no slipping here)
an adjustable frame to shorten the height of the loom frame to keep tension on smaller projects
a sturdy back brace to ensure your woven (heavy) work does not warp as your weaving grows - this one loom adjustment works magic!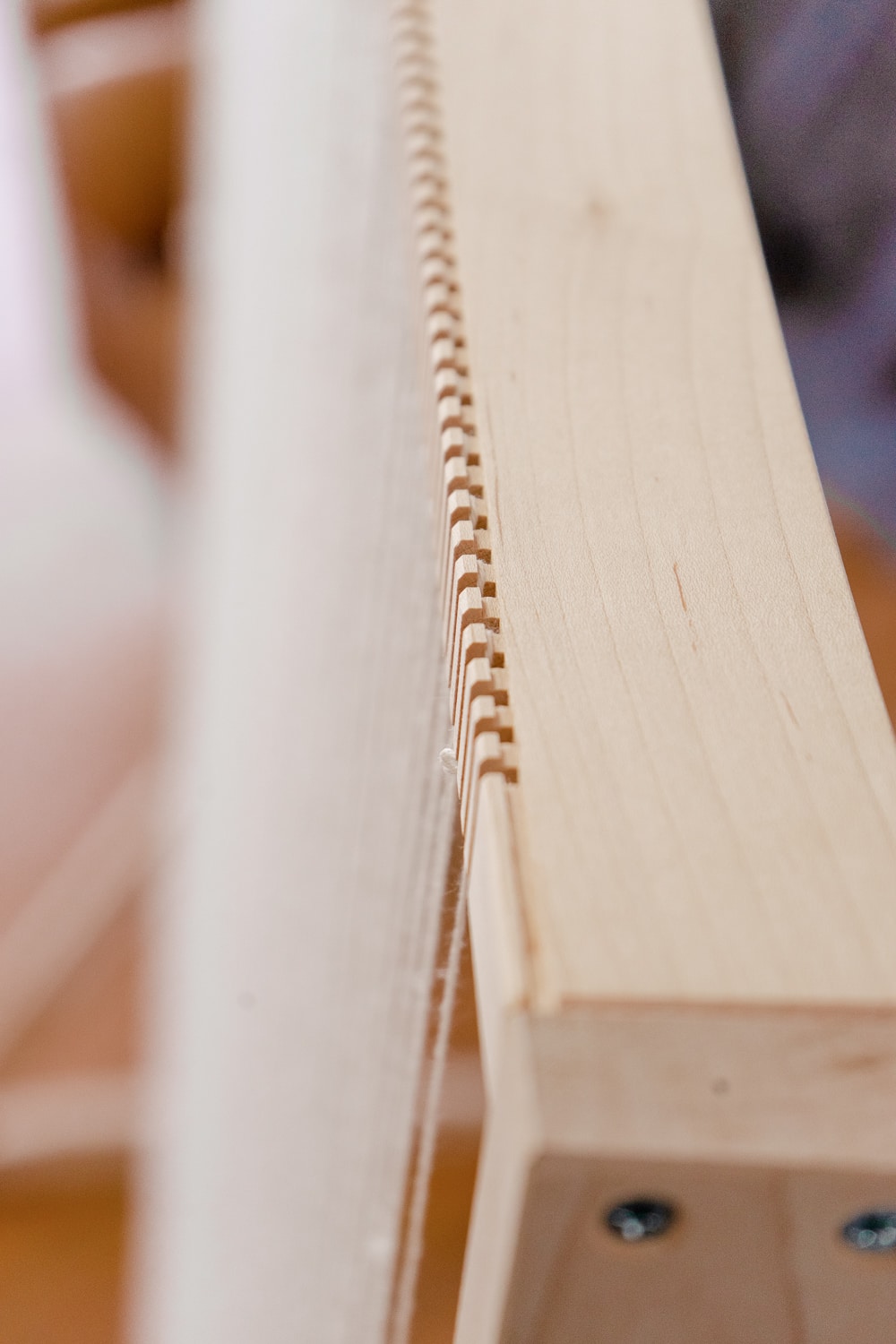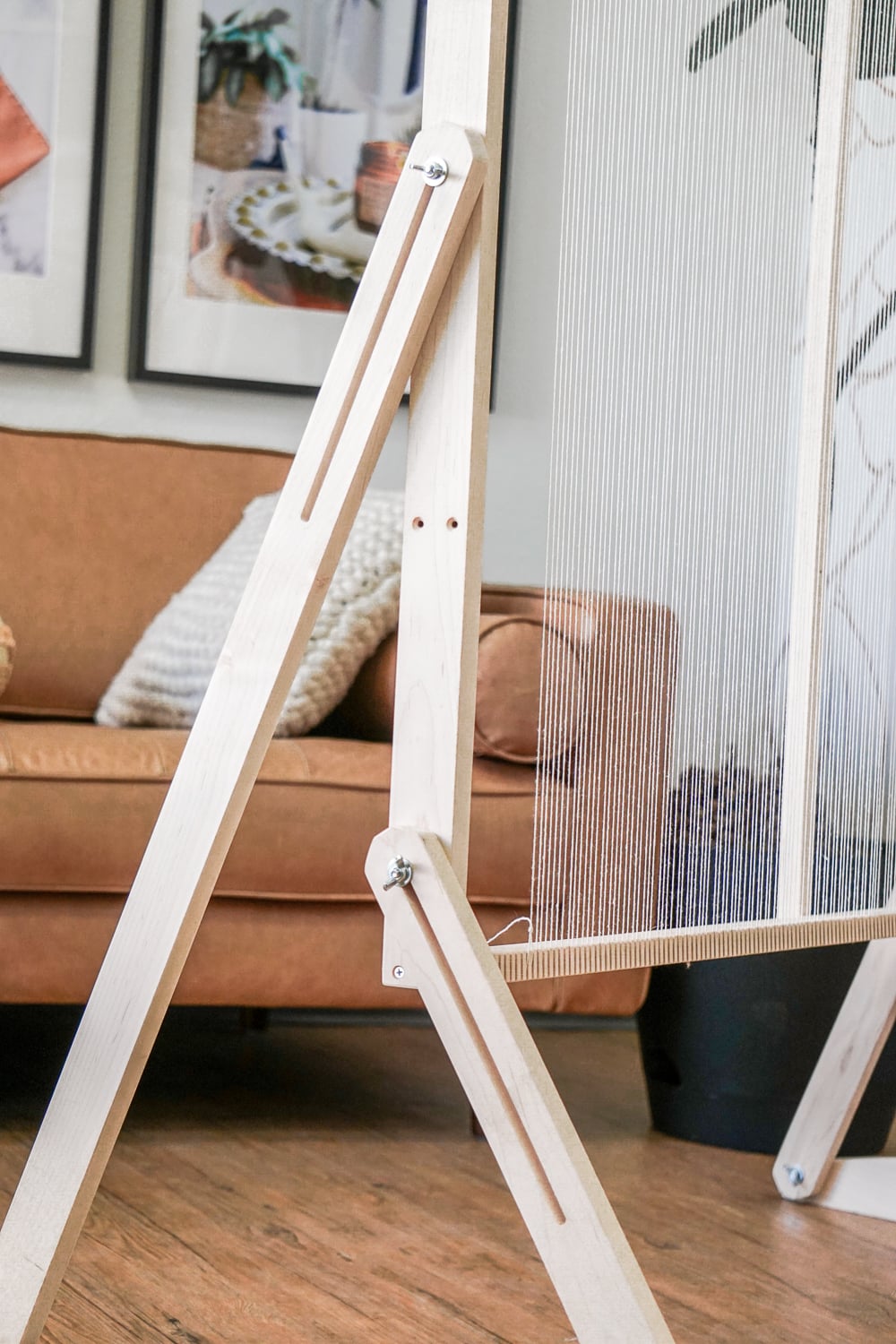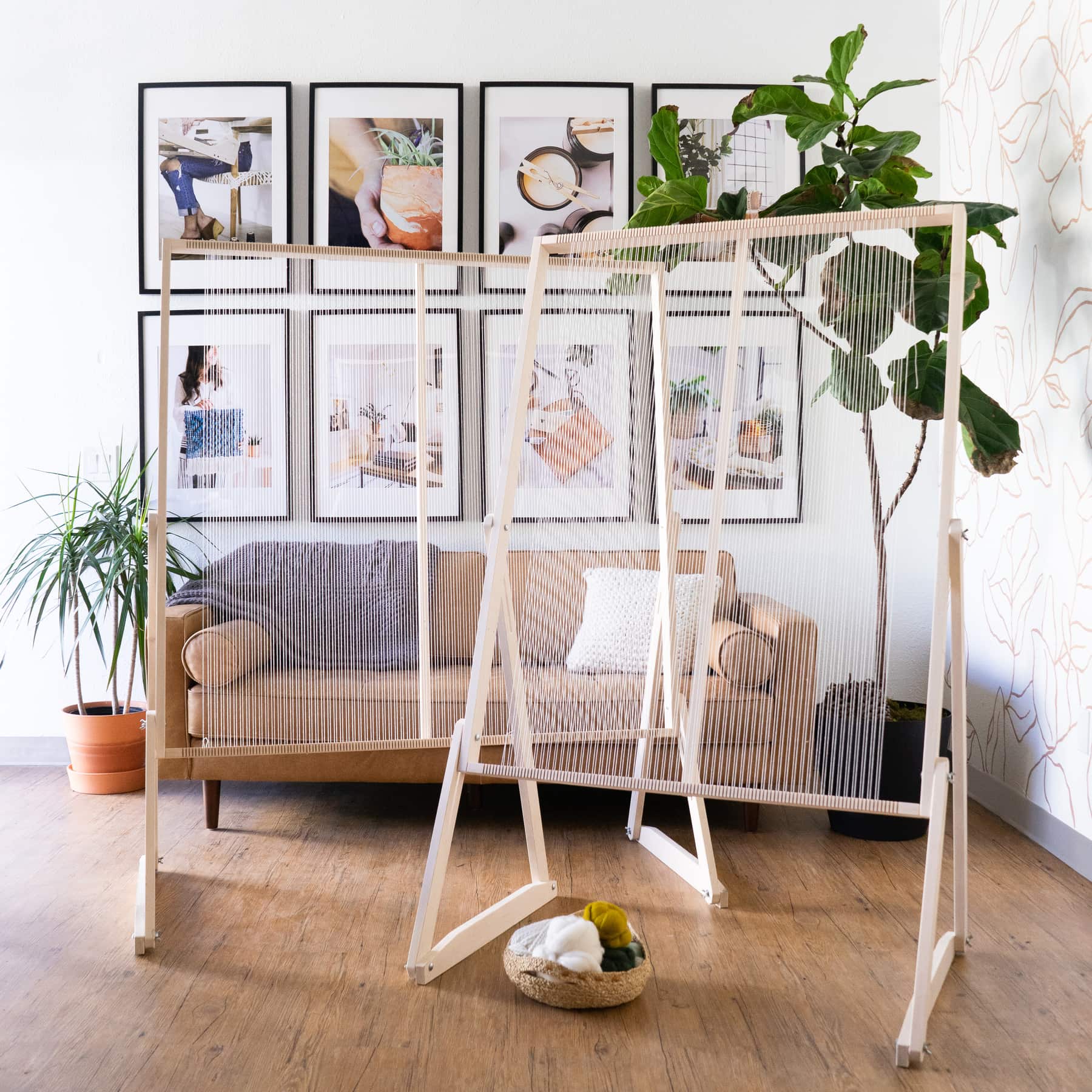 More About Our Artist: Erin Barrett
Erin Barrett is the owner and creator of Sunwoven, a small business founded in Charleston, South Caroline where Erin lives with her family.
Erin grew her business out of hobby when searching for a creative outlet five years ago. Prior to Sunwoven, Erin was a professional ballet dancer for seven years and eventually settled down to get married and her daughter, Sunny. What began as creative exploration turned into a blossoming full-time business. Today she explores different styles of making in various textile and weaving formats. You can learn more about her commission work and her shop at sunwovenstudio.com. Sunwoven has created recognized brand collaboration work through West Elm and Anthropologie.
Five years into weaving, Erin loves it more than ever! We are incredibly honored to welcome Erin to The Crafter's Box studio to share her incredible work with us.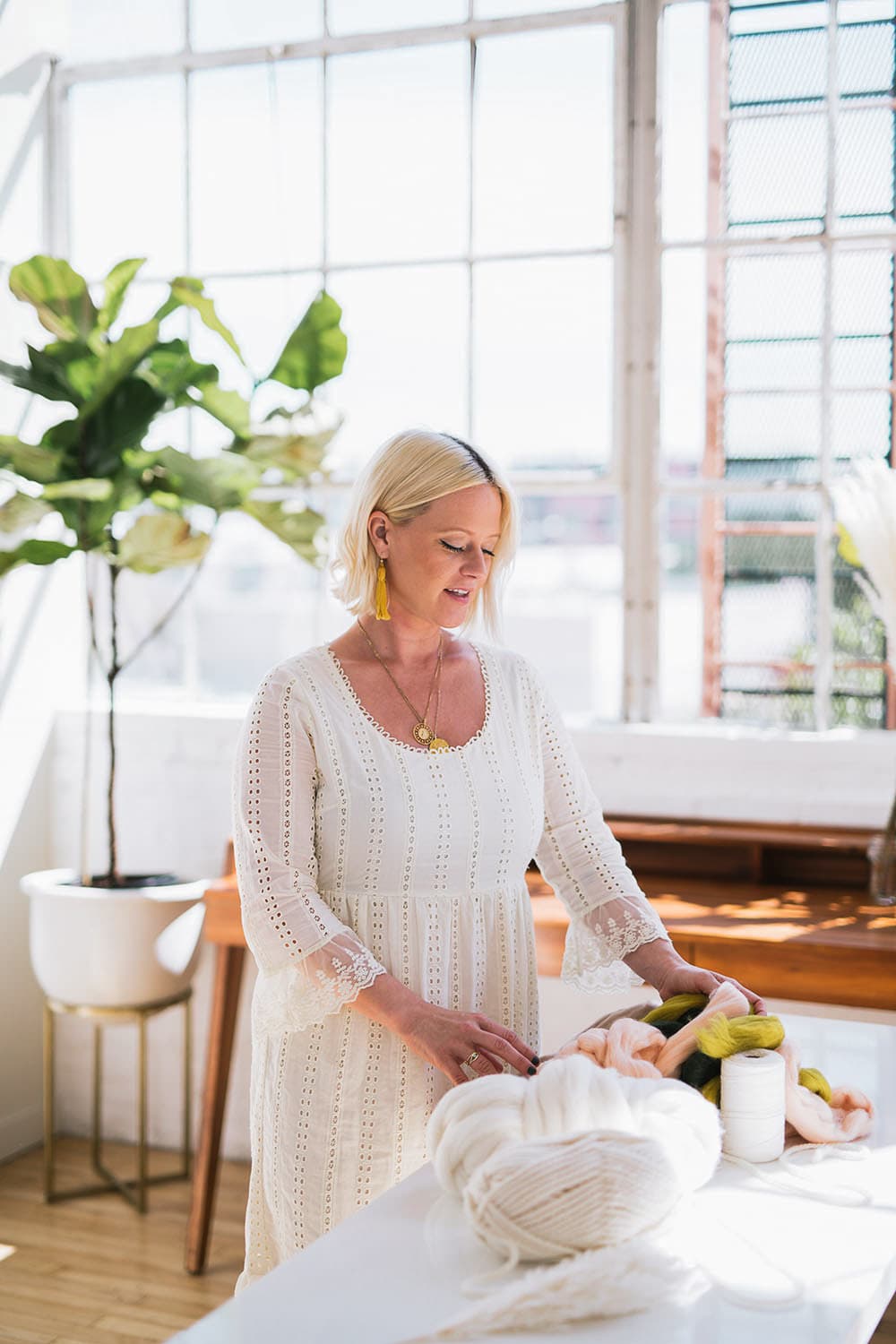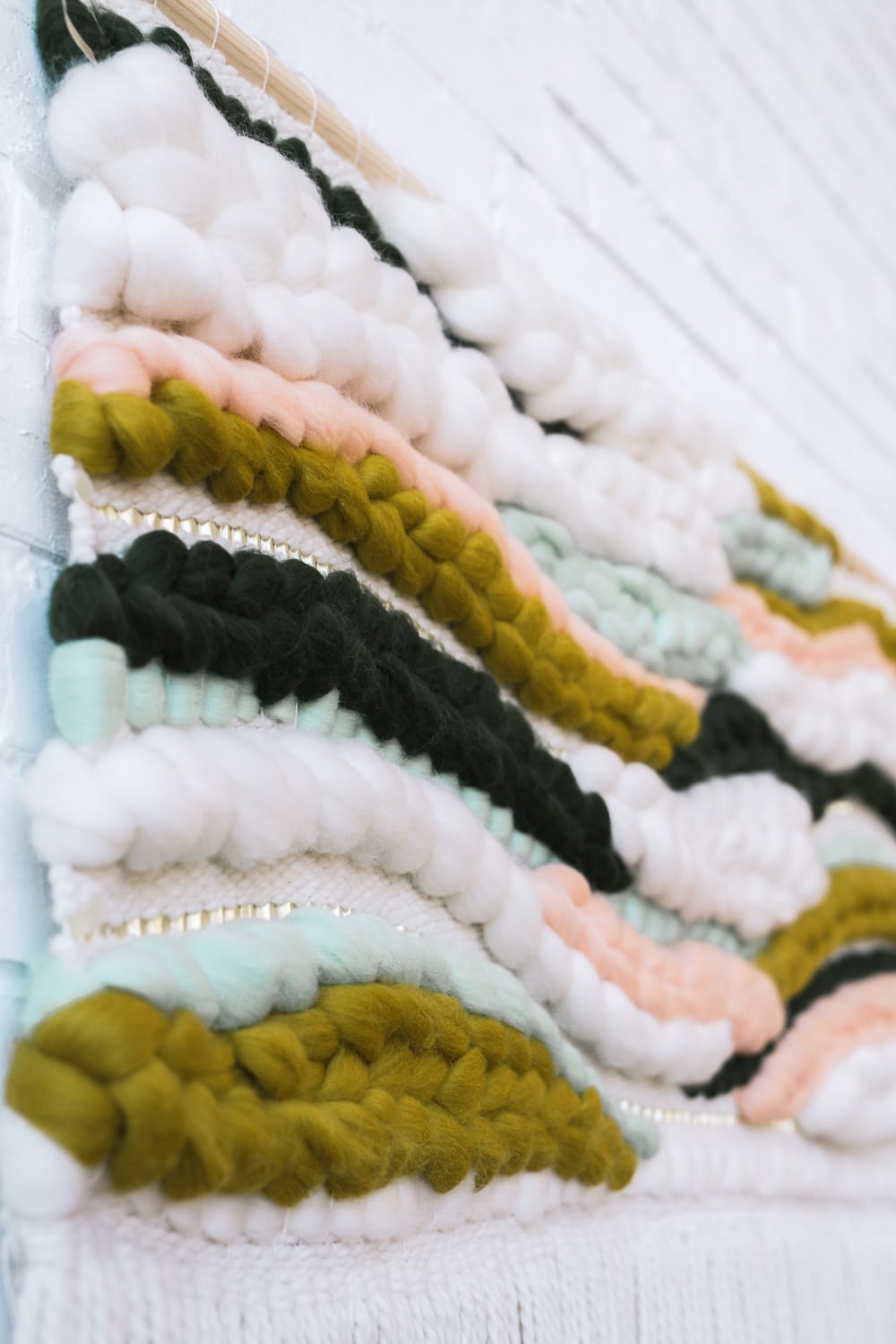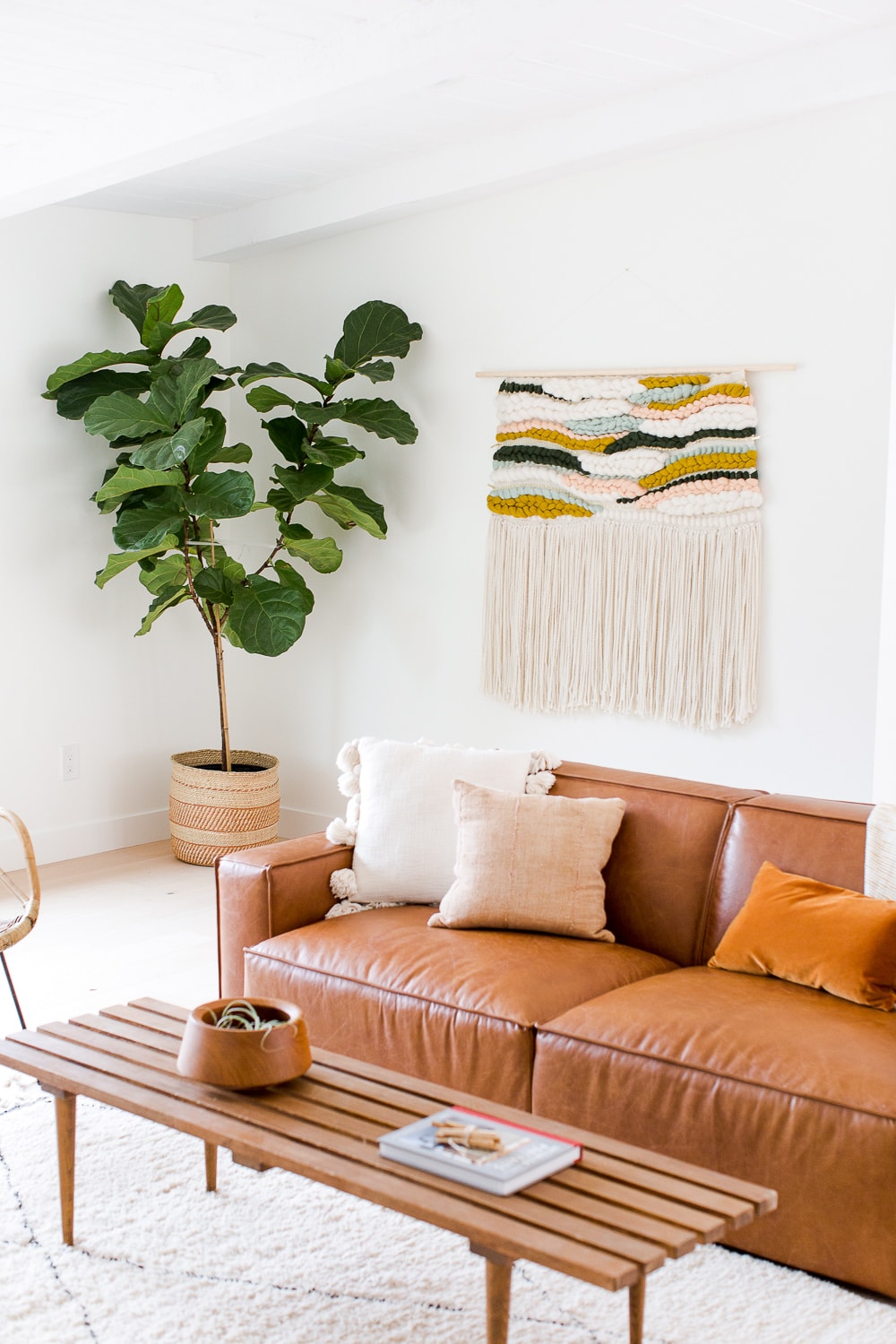 Tools & Materials Collaborations
We've partnered with several tools & materials providers, we'd love to introduce you to two of them today.
Sonora Handmade
We've partnered with Sonora Handmade to commission brightly colored acrylic tapestry needles - Erin's preferred needle to increase visibility while weaving over and under warp strings across the large width of the loom.
Jenny is an avid weaver and maker living in Phoenix, Arizona with her family, we love her creativity and her beautiful acrylic tools.
Jeff & Cherie Kirchenmann
Jeff and Cherie first met in college while Jeff was pursing a degree in architecture. Cherie shares: "We were just a boy and girl who fell in love and who liked to make things!" The two have always had a passion to build and when Jeff turned to a more hands-on career of craftsman wood working, Cherie joined to help launch their small business from their family garage and woodworking studio. Today they work on a huge variety of projects together.
(Left, Jeff and his daughter in the studio!)
Erin Barrett
Podcast Interview